Surprise candy sent
twice
a month, directly from Japan.
Free worldwide shipping, even to the United States.
How it Works

We choose interesting & delicious Japanese candies for you
You get candy in the mail twice a month
Enjoy the candy envelopes
Example shipment email
Twice a month after about a week after the envelopes are sent, we'll send you an explanation email to clarify the contents of the envelope. Below is an example of the type of email you can expect.
Candy Sent
MARCH 28, 2013 SHIPMENT
Kobito Zukan Gumi

Have you ever lost an item mysteriously? It was there just now, but the next minute you can't find it anymore. Alarm clock not ringing in the morning, even though you could swear you set it up. It's not your bad memory that is to blame, it's actually... dwarves. Yes. There are mysterious creatures that inhabit our world, only seen if you pay close attention. And when not paying attention, they do tricks to you.




There is a way to observe them, but you must follow specific rules. Replace your toilet paper with a fragranced one, tear it neatly and then pull out just the right amount. Get a soft toilet lid cover that is pleasant to land on, then quietly observe. http://www.youtube.com/watch?feature=player_detailpage&v=4IBE8vnFlFo#t=260s

Nazo no Mi

As you can see, the world is a mysterious place. Even a seemingly innocent grape candy might suddenly crunch differently and be unexpectedly sour when you bite on it.




Gokigen Yogurt

Strangely packaged sheets of something soft and white. Tearing one open you can find a new way to enjoy yogurt.


Greetings from Japan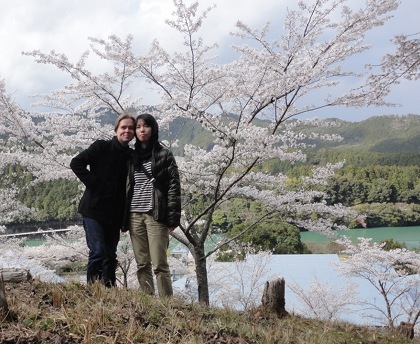 My name is Bemmu, I am a Finnish expat in Japan and behind this service. Sometimes my wife Nachi helps out. We try to pick interesting candies to send to you each time so you can try things that are difficult to come by outside of Japan. We really hope you will enjoy trying them.
Here are some pictures of candies we've sent out before.