Japanese candy
surprises in your mailbox
twice
a month.
Free shipping even to United States.
Please note that labels on the candies are in Japanese, so please don't subscribe if you have allergies.
How it Works

We choose interesting & delicious Japanese candies for you
You get candy in the mail twice a month
Enjoy the candy envelopes
Greetings from Japan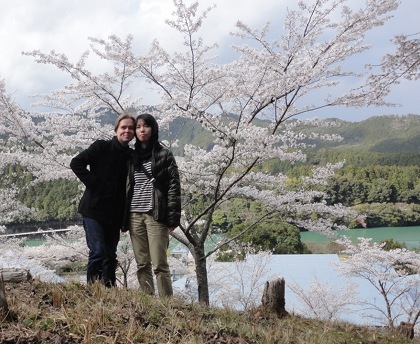 My name is Bemmu, I am a Finnish expat in Japan and behind this service. Sometimes my wife Nachi helps out. We try to pick interesting candies to send to you each time so you can try things that are difficult to come by outside of Japan. We really hope you will enjoy trying them.
How much candy will I get?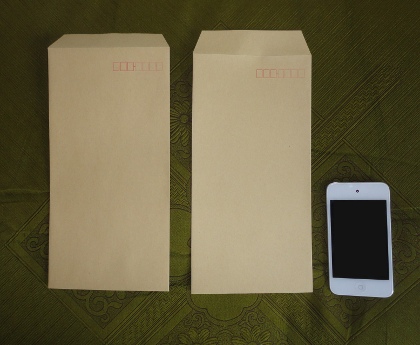 Each month we will send at least as much candy as can fit in two standard Japanese envelopes. Expect to get at least 2 and up to 6 different candies each month. Some months we may send larger boxes.
"I can not think of any kind of subscription that I'd consider to be more worth the money or any other regularly occurring event that's going to be more awesome than the arrival of one of these envelopes."
-Matthias from Germany
"
Check it out if you want a taste of Japan in your life
" -
Ology
"
With Candy Japan, you can now get a taste of your favorite Japanese candies. I can't wait to get my candy surprise soon.
" -
FriendsEat.com
Example shipment
Below you can see what the April 28th 2014 box looked like. This one was a bonus larger box featuring traditional sweets.
What might I get?
Below are just some of the candies we have sent in the past:

Example shipment email
Twice a month after about a week after the envelopes are sent, we'll send you an explanation email to clarify the contents of the envelope. Below is an example of the type of email you can expect.
Dr. Jones, I Presume

These items should reach you in the first week of February.
Hore Hore Chocolate
Have you ever wanted to be a treasure hunter? Grab your whip and fedora, as this candy will throw you into your own Indiana Jones adventure. Best part is that you can eat the treasures instead of donating them to a museum. There are both real treasures and fake ones to trip you up. Dig through chocolate with a spoon. If you hit a sweet orange gummy, that's a real treasure. The fake ones are signified by a sour lemon taste instead.

For some extra fun you can examine the items and add up how many points you got. From left to right the points for the items in the picture below:




Haniwa: 500,000 points
Scroll: 9,500,000 points
Oval Gold Coin: 25,000,000 points
Dinosaur Bone: 50,000,000 points
Hero's Sword: 100,000,000 points

However if the item is sour, then it is considered a FAKE and is only worth 5 points. Here is a video of two kids playing with this treasure hunting set: http://www.youtube.com/watch?v=6lHPXeeE2O4
Marble Chocolate
Since there was some space left in the envelope, we also included Marble Chocolate, which is Japan's answer to Smarties.


Life in Japan

Flew from Japan to Finland for Christmas. Was dismayed to notice in Finland that I had forgotten to bring along a critical password that is needed to dispatch Candy Japan shipments. This mistake caused about 10 days of delay to the shipment, very sorry about that. I think the mail will start reaching destinations around the world in the first week of February.

First we had a Finnish Christmas complete with eating ham and bathing in sauna, then followed by a new year in Japan, which was spent doing even more eating of osechi. Holidays are starting to be a bit dangerous with this yearly double eating ritual.




Japanese chocolate house kit that we put together over the holidays.
Are you still active?
Yes. Our latest shipment to 913 subscribers was April 14, 2015. If you want to ask a question or just say hello, you can email bemmu@candyjapan.com.
Example candies
Here are some more pictures of candies we've sent out before.