Dars Milk Chocolate
Dars is a popular brand of chocolate in Japan that you can find in any shop, made by Morinaga. The basic varieties available everywhere are milk chocolate, white chocolate and dark chocolate.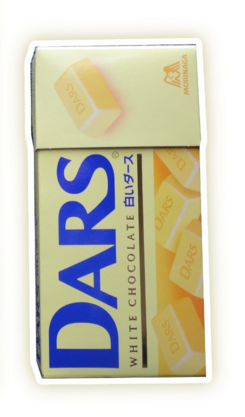 Types of Dars chocolates available
Besides the basic varities, these varieties also exist or have existed at some point: uji matcha (high-class brand of tea originating from south Kyoto), matcha milk, bitter chocolate, raspberry, affogato, crea hazelnut, queen of nuts, nuts & fruits, salt, white cacao, limited edition gianduja (type of hazelnut chocolate), limited edition cocoa crush, and Hello Kitty Strawberry Milk.
Dars chocolates are specially designed to melt at 22 degrees celsius (71.6 fahrenheit).
There also exists a Dars drink and varieties of Dars ice cream (at least pino x dars and crunchy ice cream). As part of a Dars day promotion, for a time you could purchase a $300 Dars chocolate tiara.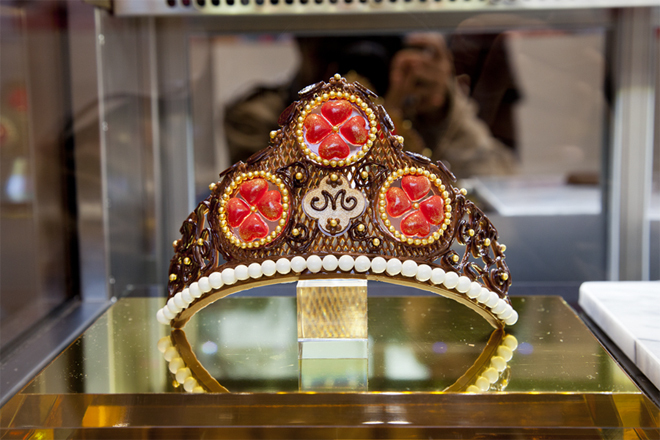 Via http://ameblo.jp/sweetsmode/entry-11963543916.html
Company behind Dars
Dars is a product from the confectionery company Morinaga Seika, founded in 1899 and based in Tokyo. Artist Ayumi Hamasaki and olympic silver medalist figure skater Mao Asada work with Morinaga in their advertisements. Morinaga is the company responsible for introducing Valentine's Day in Japan as the day when women give men chocolate.
History of Dars chocolate
Dars came on sale in Japan in 1993 as a variation of a chocolate called "solid", which was already on sale since 1988. "Solid" had just a solid block of chocolate, but "Solid Dars" broke that up into a dozen pieces. The Japanese word "ダース" (dars) means "dozen". The "DARS" spelling was chosen as a combination of the Spanish word "DAR" (give) and the Latin word "ARS" (art / skill). Even their tagline used to be "there's 12 in the box - therefore dozen". The packaging used the English word DOZEN on the box instead of the current made-up word DARS.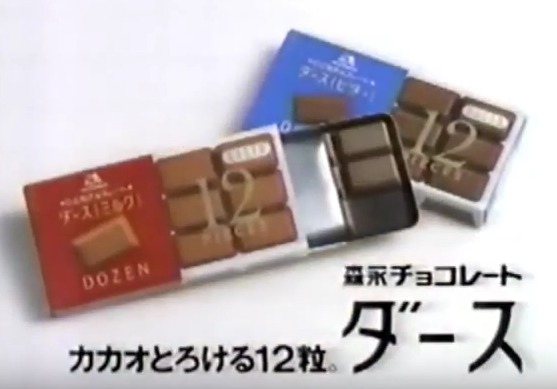 You can see musician Kenji Ozawa even spelling this out in a commercial by counting the Dars box contents piece by piece.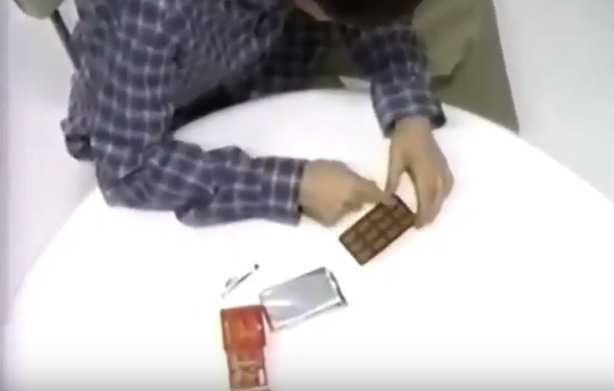 Dars store
There was a Dars brand store in Omotesando Hills. Among other things you could purchase a chocolate tiara there for the low low price of $300. The store may pop up again, as it was a special brand promotion for Dars day 12/12 (December 12th, as "dars" means "12").
Celebrities appearing in Dars commercials
1995 - 1996 Musician Kenji Ozawa
Musician Kenji Ozawa was Morinaga's first celebrity to be used for promoting Dars chocolates. YouTube has several Dars commercials with Kenji Ozawa appearing.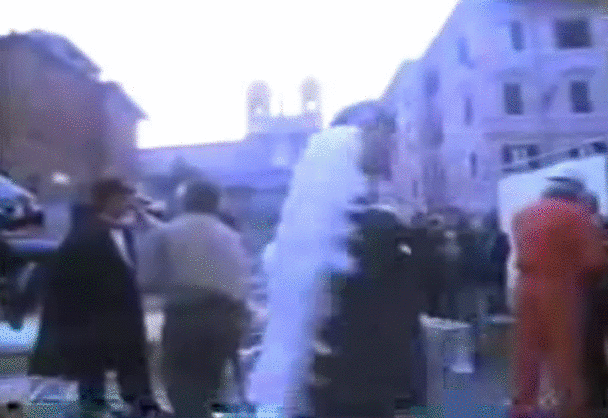 1998 - 1999 Actor and singer Takeshi Kaneshiro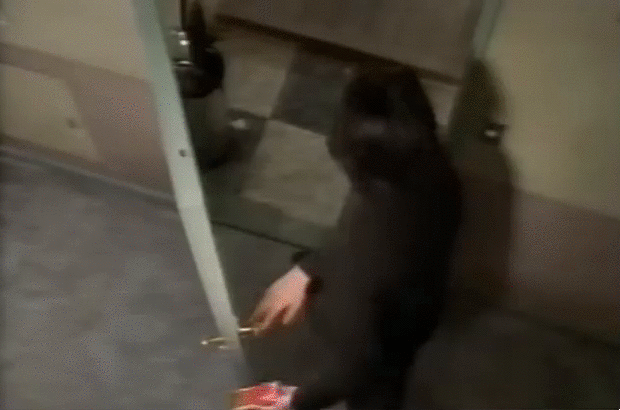 2000 - 2007 Musical duo KinKi Kids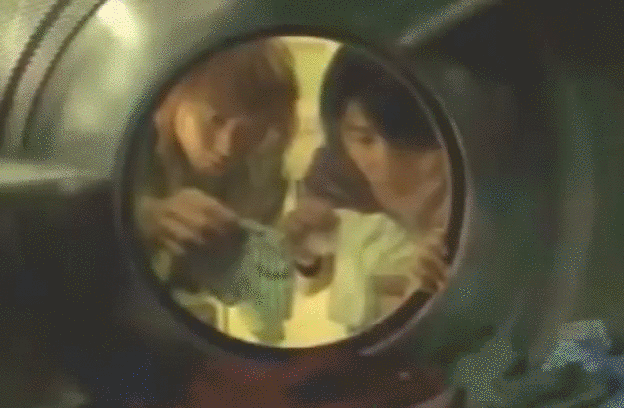 2005 Actress Kumiko Aso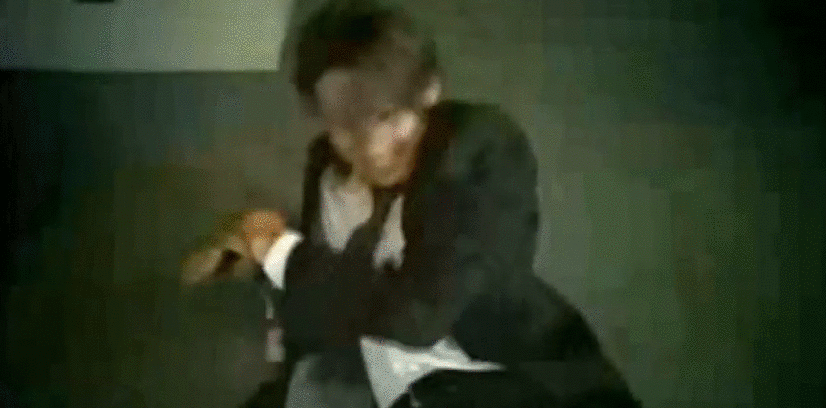 2006 Actress Eri Fukatsu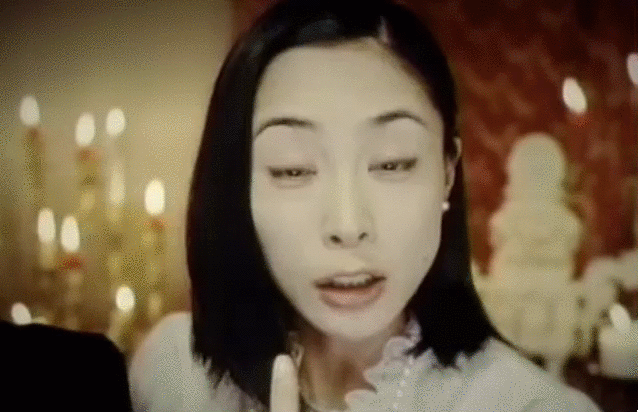 2007 Singer/actress Ryoko Shinohara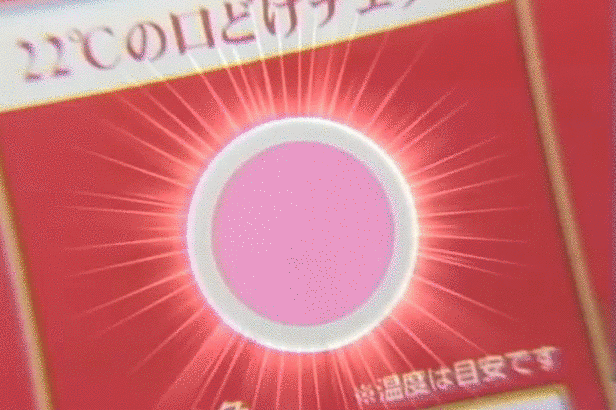 2008 Actors Yusuke Yamamoto and Junji Takada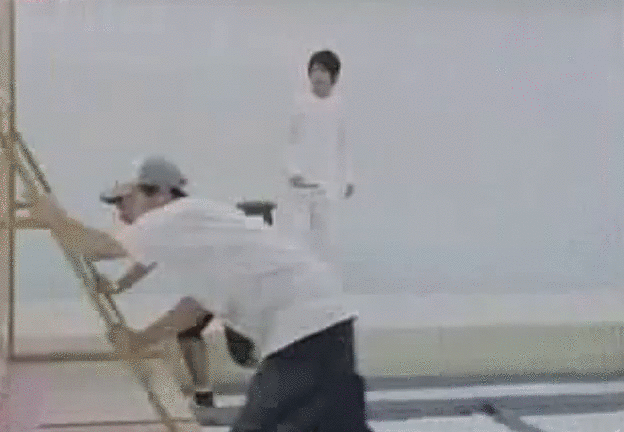 2008 "Country Musume" member Mai Satoda
2009 Actress/fashion model Asami Usuda
2009 Actor Masaki Okada
2010 - 2012 Actress Aoi Miyazaki (well-known for her role in "Nana")
2013 Actress/model Haru
2014 Model/actress/singer/designer Kiko Mizuhara