Too cute to eat? New Hello Kitty cafe opens for a limited time in Tokyo
To celebrate her 45th anniversary, a new Hello Kitty cafe opened on April 25th 2019 in the 8th floor of Dining Park Ikebukuro, Tokyo.
The cafe offers a cornucopia of cute menu items, which they say will fill not only your stomach, but by their cuteness your heart as well. Here are just some of the dishes and drinks they have on offer.
Grilled apple
First up is their apple plate ($11.50). It comes with an apple still on the iron skillet on which it was grilled, along with lots of custard cream around it and strawberry whipped cream on top.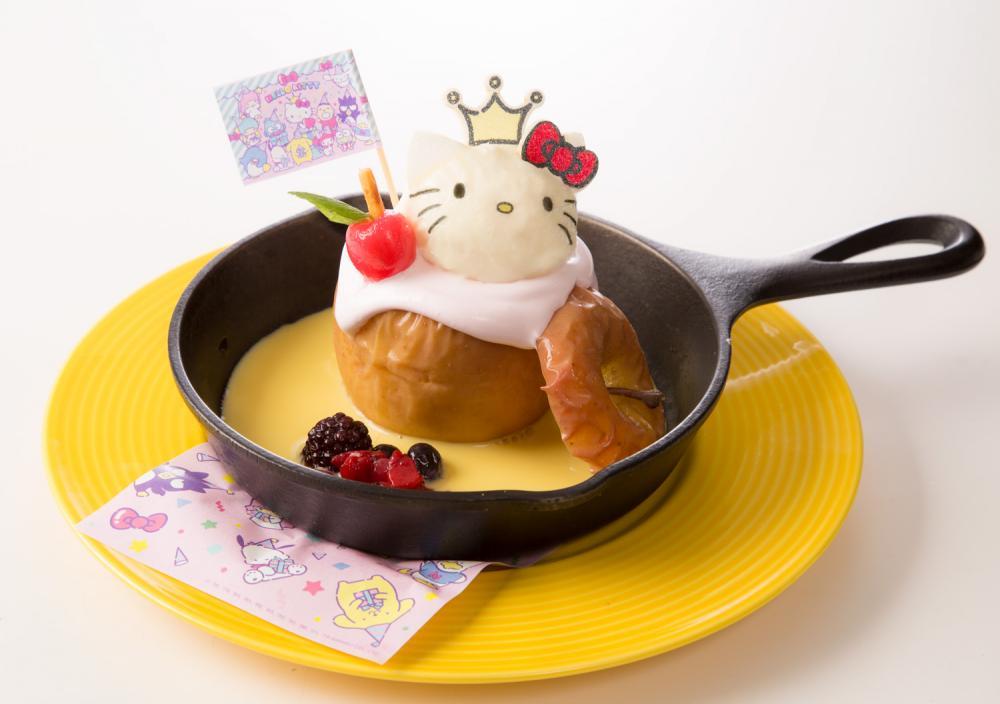 Trifle
Next up is a cup that might look like a really cute coffee latte at first, but is actually a take on the English trifle cake, only made into a cup with a Hello Kitty design ($11.50).
Blue curacao panna cotta sponge cake with strawberry sauce, with Hello Kitty herself made out of marshmallows peeking out from a cloud of whipped cream.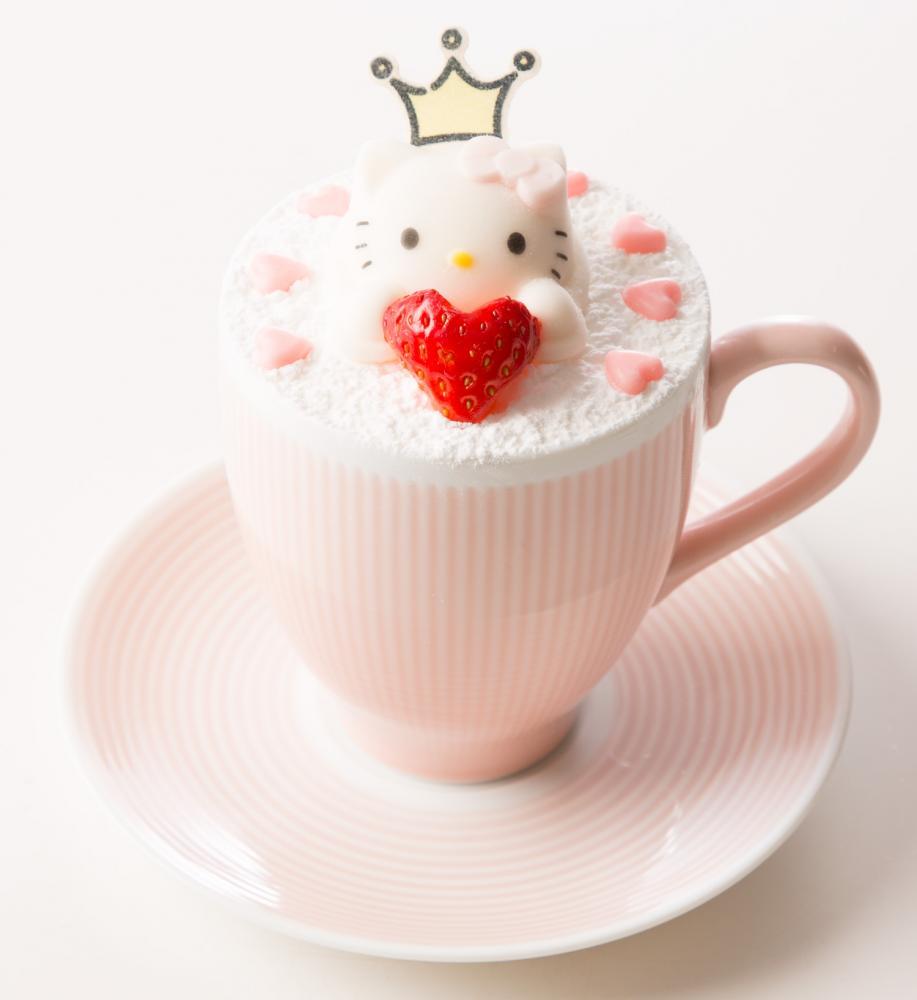 Taco rice
This Hello Kitty taco rice has taco-flavored ground beef, shredded cheese, lettuce, tomato and salsa ($14).
The cup of rice has Hello Kitty peeking from it — also made from rice herself.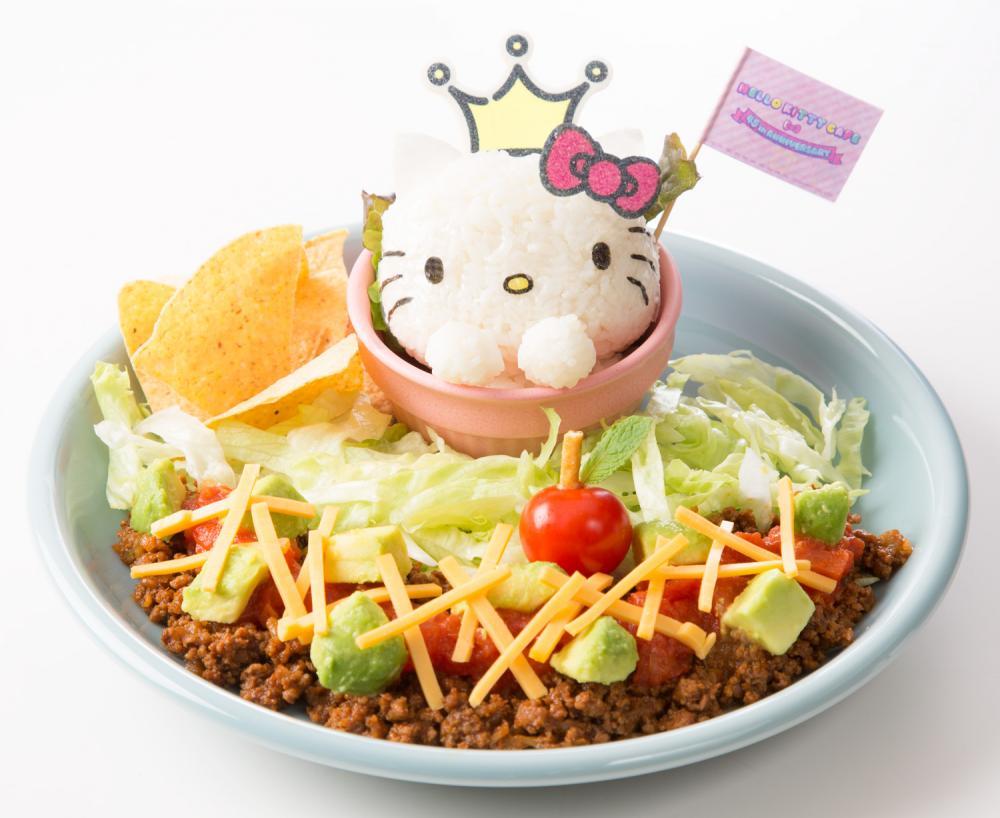 Pasta
Finally we have Hello Kitty tomato cream pasta ($14).
Plate of ribbon pasta in cream cheese sauce with bread cut into a Hello Kitty design boldly riding on top. The plate comes with mushroom consommé soup and mashed potato salad. And... is that apple? No, it is actually the mashed potatoes, only colored with beets and pressed into a ball to make it look like one.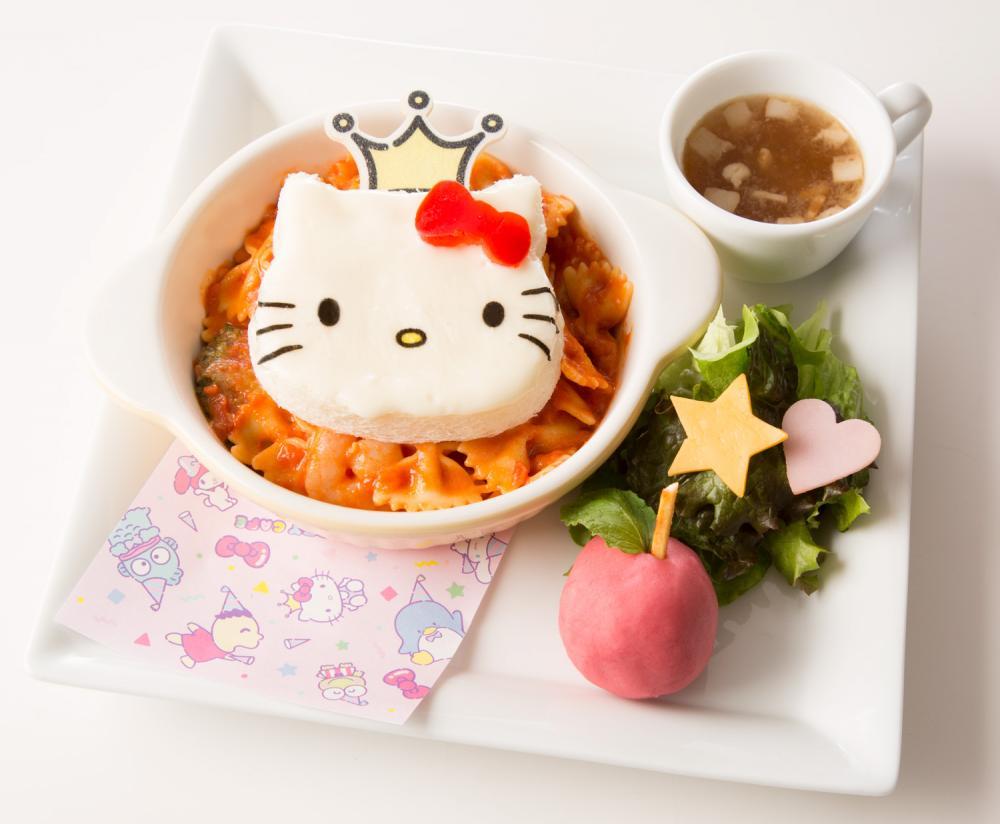 Hello Kitty goods
With any order you also get a special Hello Kitty lunch mat and postcard. Drink orders come with a Hello Kitty coaster. Next let's see what the drinks look like.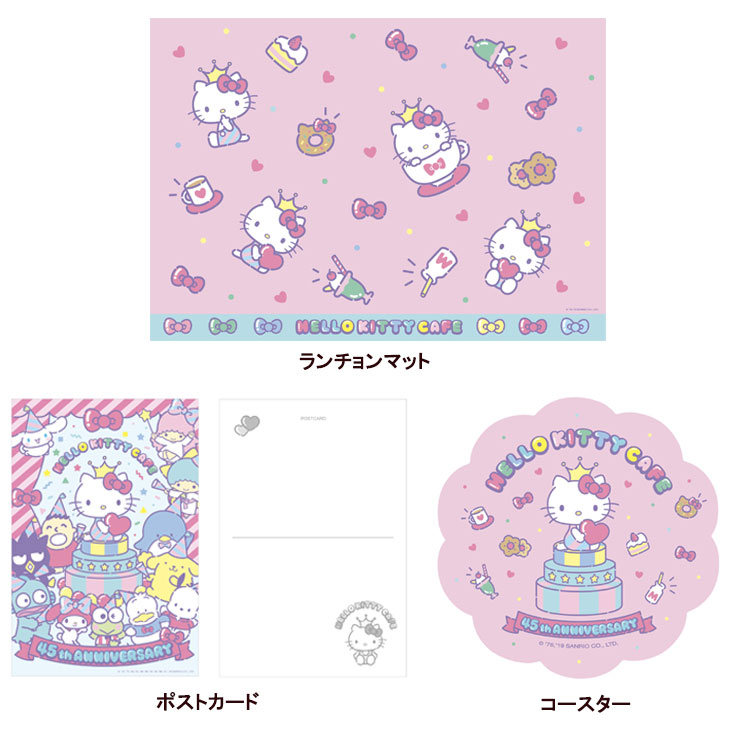 Tapioca drink
Looking from bottom to top we have pink strawberry yogurt, then blue curacao yogurt, whipped cream and finally a cherry on top — all in a special container with a label that has a Hello Kitty -design. The label has her surrounded by other cute and famous characters that are congratulating her on her 45th anniversary.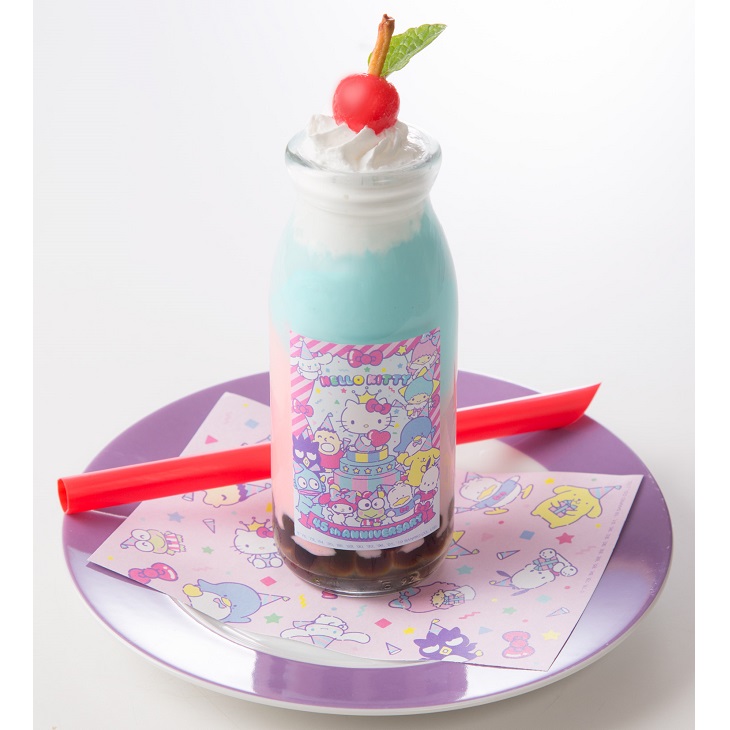 Visiting the cafe
If you would like to visit, here is the link to Google Maps. It is on the 8th floor of Dining Park Ikebukuro in Tokyo. Being a limited store, it will close permanently come end of June. Opening hours are from 11am to 11pm on weekdays, and 10:30am to 11pm on weekends.
Source and images: Seibu Ikebukuro Honten, https://bg-mania.jp/2019/04/25290448.html