Morinaga crowdfunds new throat candy that can last for up to 40 minutes
Japanese candy manufacturer Morinaga has developed an ingredient that can last for an hour before melting, and as its first application has now released a throat candy that is promised to keep its taste for 40 minutes.
It is dubbed the "super long-lasting throat candy" (choujizoku nodo ame), and was developed in the open on a crowdfunding site called TRINUS. As the crowdfunding has reached its modest $4000 goal, development of the product is going ahead and the throat candies should be shipping in August.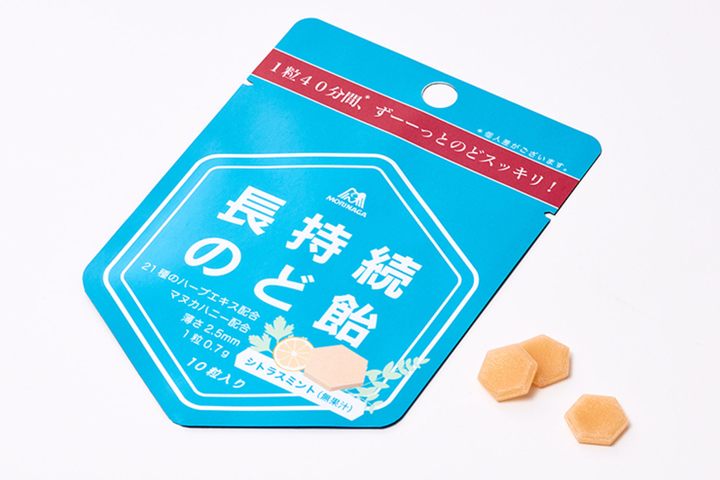 Throat candies are increasingly consumed in all seasons, but consumers have voiced complaints such as "it is annoying to keep eating more and more throat candies one after another", "it is annoying to take them out from my bag" or "it is hard to focus on work with each throat candy rolling around in my mouth". The super long-lasting throat candy was developed as an answer to such needs, by being more long-lasting than usual and having a better form-factor.
It contains 21 different herbal extracts, along with imported Mānuka honey, which is a tree nectar extracted from Australian mānuka trees. The throat candy has a refreshing citrus mint taste, and are only 5 millimeters long and 2.5 millimeters thick.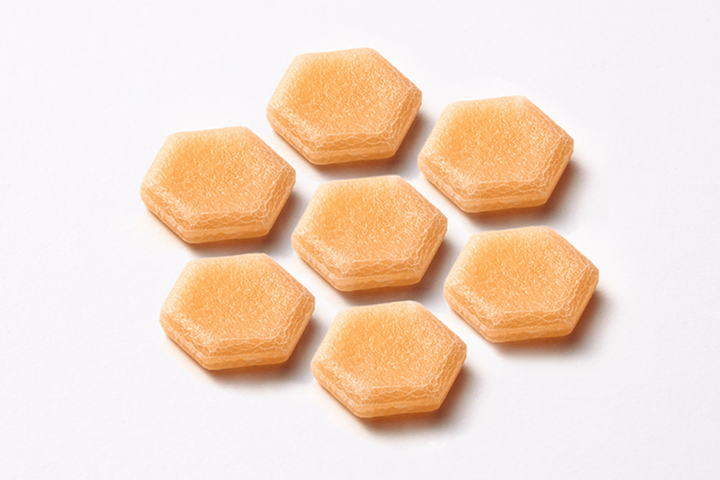 With each candy being so long-lasting, the makers believe it to be the perfect solution for refreshing your breath or helping with a sore throat, without stealing focus from your work. They will be manufactured as a very limited run of only 4000 pouches, due to be released in August. Each pouch will cost about $3, with a minimum order of 10 bags and discounts for larger orders.