Jun 14th 2014 | Summer gummies and salty chewies
This month's shipment was an envelope containing three items, two soft candies and one chewy type. This email explains the envelope contents, so you can know what you are eating.
Super Mario Gummy
Super Mario is a video game character loved by people all over the world. There are many products based on this popular character and candy is no exception. The taste is cola. If the package contains other shapes than just Mario, consider yourself lucky. For example you can find gummies shaped like power up stars, coins, mushrooms or question mark mystery cubes. "Mario became a gummy!" proclaims the packaging.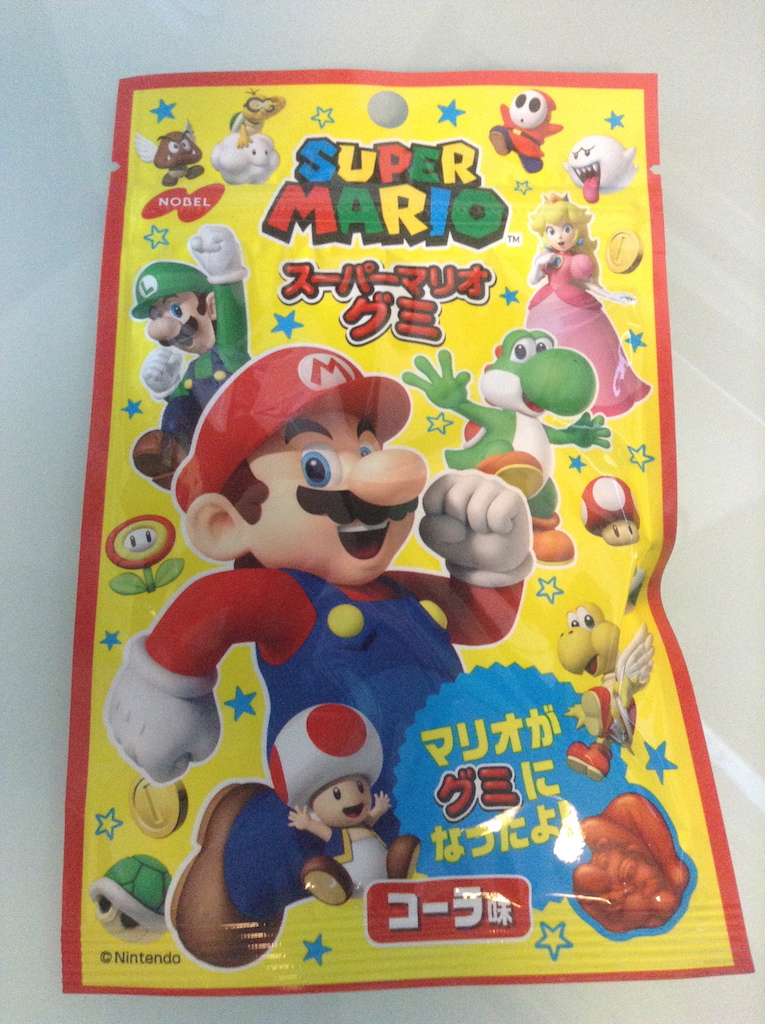 Honey Kumquat Jelly
What is a kumquat? They are a type of citrus fruit that is cultivated in Japan among other places and used to make jelly. The outer layer of the candy is sweet and sour, with kumquat syrup inside. If you look at the character in the wrapping, you can see that the bear with a green hat actually resembles a kumquat fruit. The candies have a very soft texture.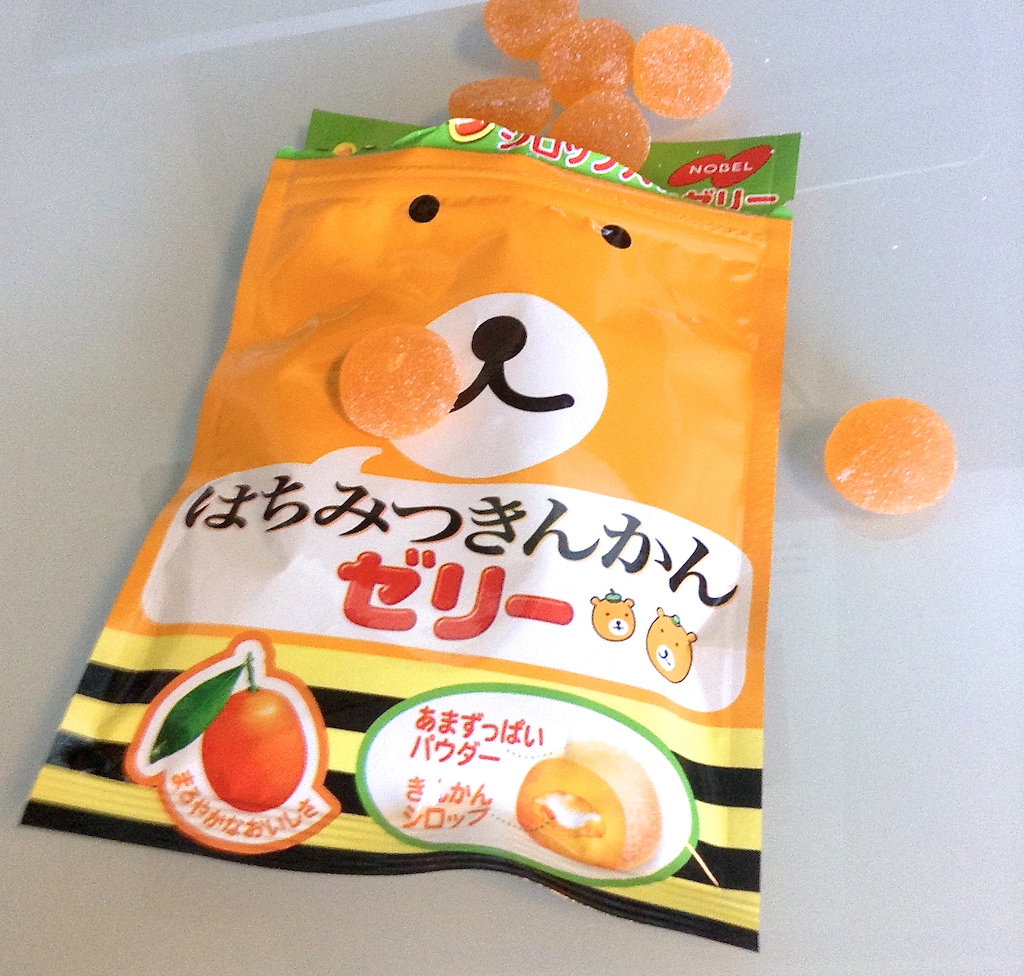 Salt Milk Caramel
Even though the name contains the word "salt", these are actually not all that salty. They are made from cream that comes from Hokkaido, the northernmost island of Japan. The rock salt used in this is made in Lorraine, which is an area in France. The candies are chewy in texture and as is common in Japan, individually wrapped.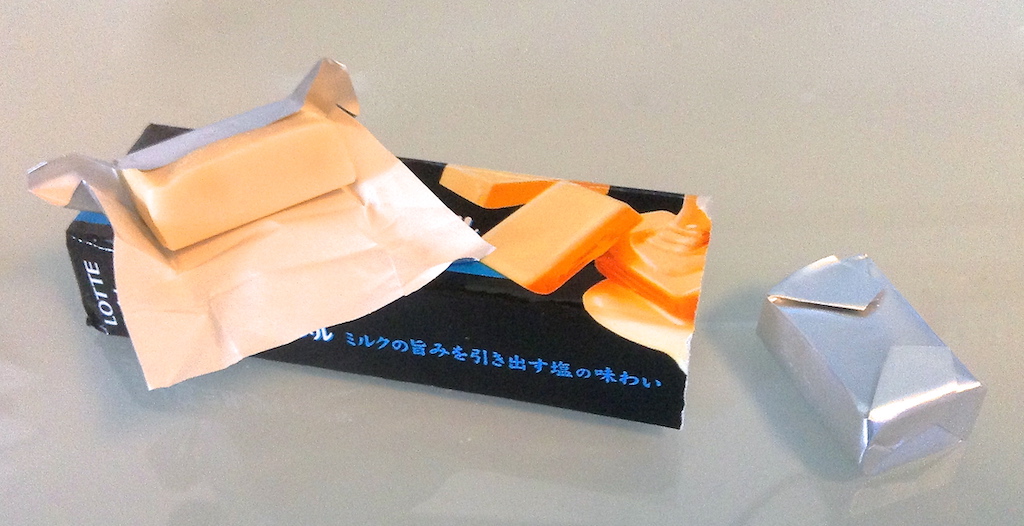 This July we will celebrate marine day here in Japan. It is a day when many people gather their families for a trip to one of the wonderful beaches. We live not in the Japanese mainland but rather on an island called Shikoku. Unlike Tokyo where there are no beaches right nearby, here I can take a short bicycle trip to the beach easily. We will definitely take the chance to go on a trip to the beach on marine day. There are even shops here offering diving trips, we tried one. It was shockingly cold!