Jun 28th 2014 | Fizzy soda, crispy chocolate and a DIY candy presser!
This month's shipment was a box containing three items. Fizzy chewies, a crispy chocolate wafer snack and a "juicy" pressing kit. This email explains the package contents, so you can know what you are eating.
Puccho Balls
Puccho is very popular in Japan. They usually come in squares with little gummies inside, and there of tons of different flavors depending on where in Japan you find them. These soda flavored Puccho Balls have a crunchy outer-shell with a chewy and sour center that makes your mouth fizzle! The package is also designed to slide, so you can keep your Puccho yummy and fresh.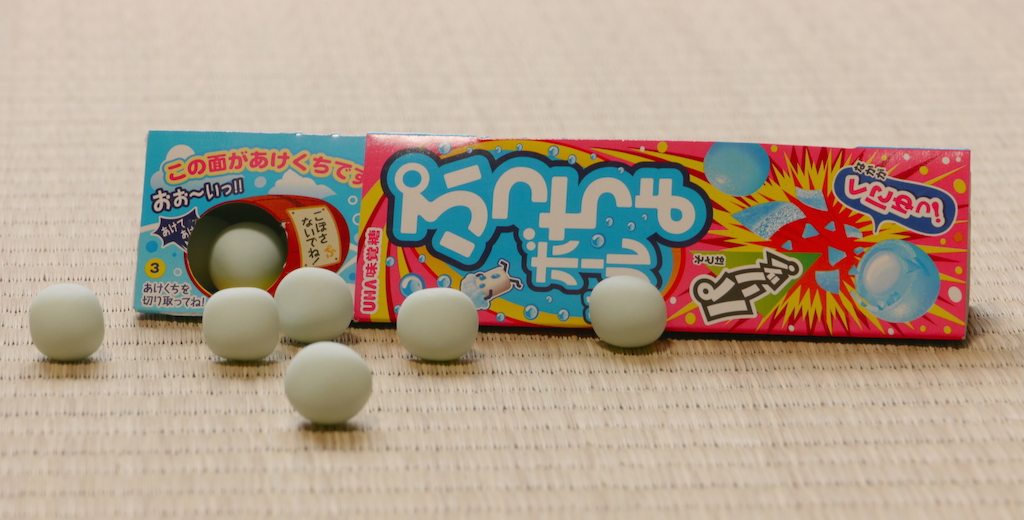 Chocolate Shimi Corn
This wafer snack is soaked in chocolate and they really want you to know it! The package reads "shimikonda," (しみこんだ) which means "to soak." It's crispy, practically melts in your mouth and doesn't really taste like corn. Go figure. It's in the shape of a star, hence the smiley little mascot on the wrapper.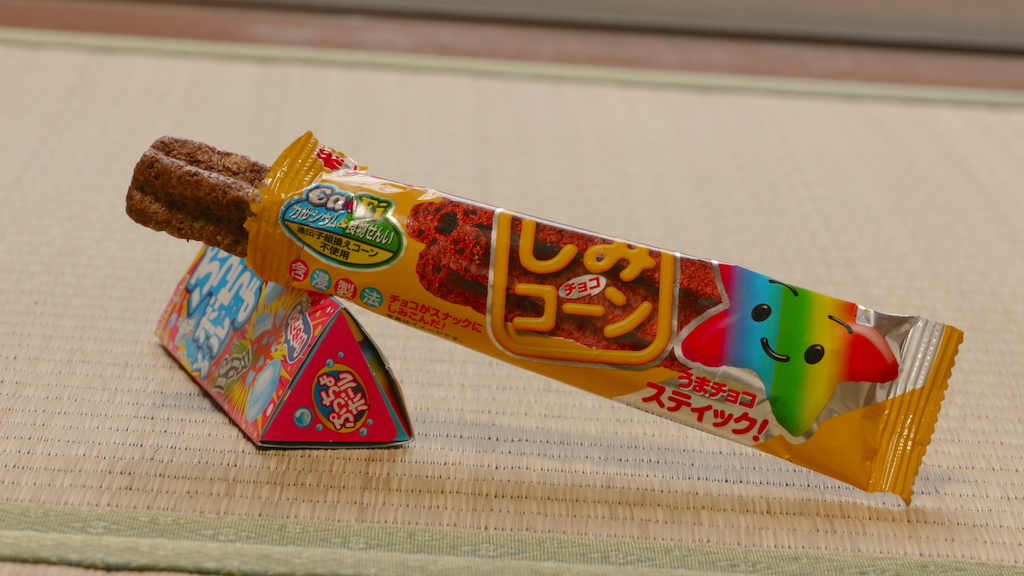 Juu-C Kit
This is like a DIY Pez kit. It comes with pineapple and grape flavors, as well as soda flavor. It has a very nostalgic chalky texture and it's very sweet! You can set it up in no time by following along with this video and my instructions below.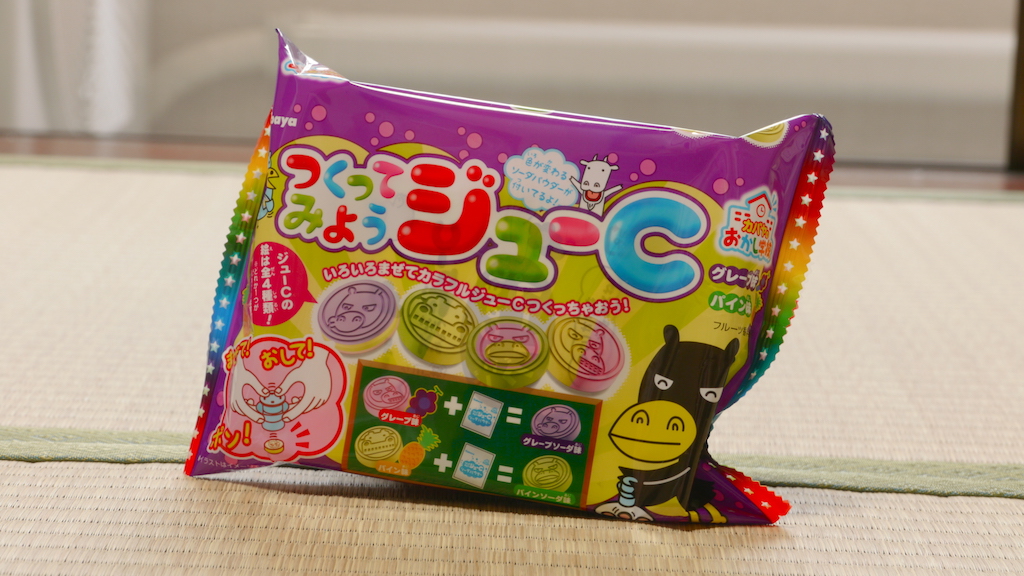 Step One: Separately pour the grape (purple) and pineapple (orange) contents into the clear bags included with the kit. Using the square end of the included spoon, add one spoonful of water to the grape flavored bad and squish it around. Do the same thing with the pineapple bag. Remember to use the square end, and only one spoonful! The candy should look chalky, like in the image on the back of the package.
Step Two: Pour about half of the grape flavor into the spot on the tray marked "1" and about half of the contents of the pineapple flavor into the spot marked "2."
Step Three: Take the remaining grape content in the plastic bag and add half of the soda powder (blue package) into the mix. Squish and mix it around. Then pour the remaining half of the soda power into the remaining half of the pineapple content's bag. Mix and squish. Then pour the mixed flavors into the spots marked "3" and "4" respectively.
Step Four: In the center of the tray is a circle. Take the blue funnel shaped part and stick it into the the circle with the funnel facing out. Combine the other two parts to make the button. Using the big half of the spoon included with the kit, pour some flavors into the funnel and then press down with the button.
Step Five: Let it sit for a minute and then lift up both the button and the funnel and squeeze out your candy onto a plate. Then enjoy! Try mixing the flavors!
Hi, my name is Aaron and I'm an English teacher living in Tokyo. Sometimes I write for TokyoCheapo and sometimes I make videos. Usually I just tell people about my bunny. I'll be taking over sometimes as your guide into the strange, but tasty world of candy from Japan. Nice to meet you! :D