Jul 14th 2014 | Sweet and Sour, Sour and Salty!
This month's shipment was a box containing two items. Sweet and sour chewy gummies and crispy salty and sour pretzel snacks. This email explains the package contents, so you can know what you are eating.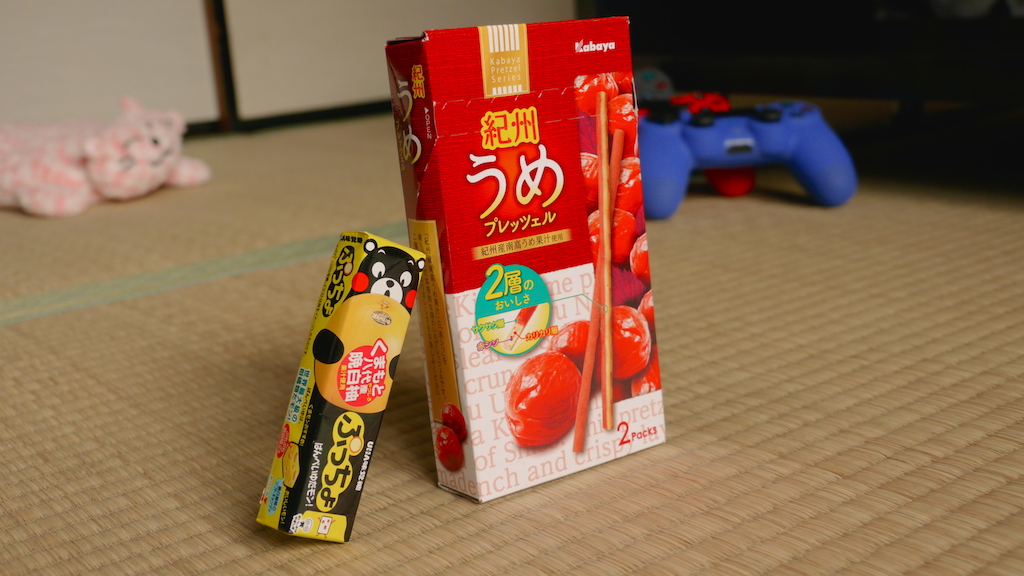 Pickled Plum and Basil Pretzels
These crispy Pretzel sticks are half "ume" and half Japanese red basil (perilla). Ume (うめ) are popular plums (although they are related more apricots) that have a very sour and very salty taste. Red basil is used as a typical method to turn pickled plums red and give them a savoury flavour. In Japan, pickled ume are a standard in bentos and rice balls.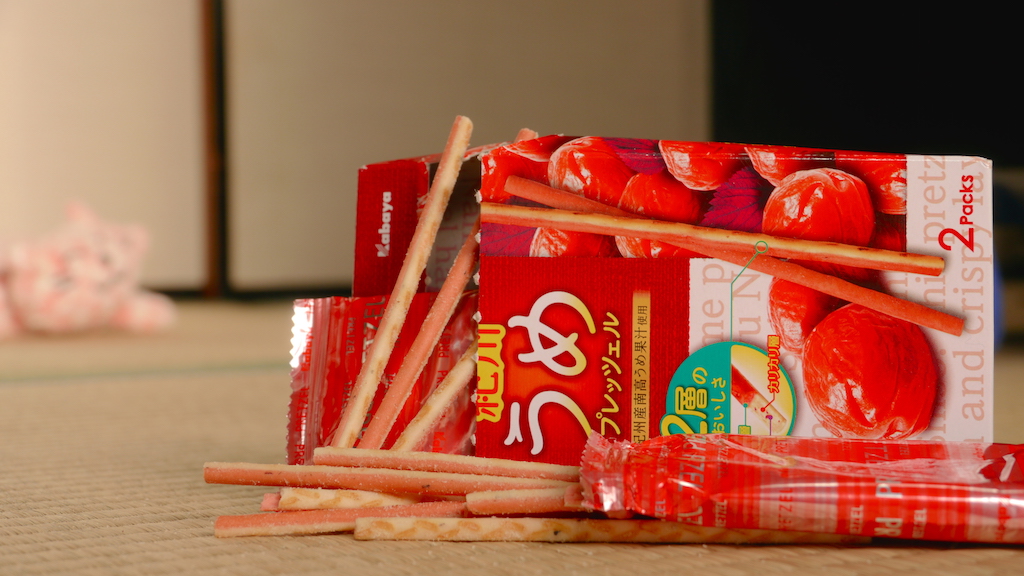 Kumamoto Banpeiyu Puccho
Wow, saying that was a mouthful! In our last shipment, we featured Puccho Balls and mentioned how these beloved gummies have regional flavours. Well, here's one of them! Kumamoto is the capital of Kumamoto Prefecture on Kyushu Island. Kumamoto Prefecture is famous not only for its sweet and sour banpeiyu (also the heaviest pummelo on earth), but for its mascot, Kumamon. He's widely popular throughout Japan.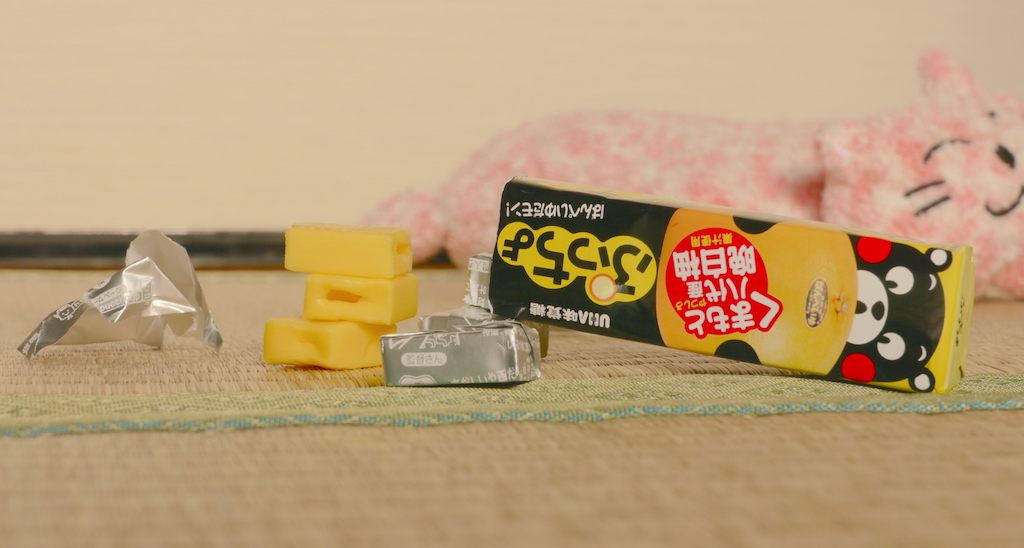 It's becoming more hot and humid in Tokyo, but at least the rainy season has ended. The days are longer and it seems like everyone is on vacation. Most people are going on trips and visiting Disneyland and Tokyo DisneySea. I say forget all that noise! Avoid the crowds and head to the parks instead. In my case, take your bunny to the park and get weird looks from people.