Aug 14th 2014 | Popin' Colors Kit and Traditional Confectionery
This month's shipment was a box containing two items. Candy Land taffy art and and rich flavored milk candy! This shipment was delayed by a few days, I'm very sorry for that. The one after this should arrive by September 29th.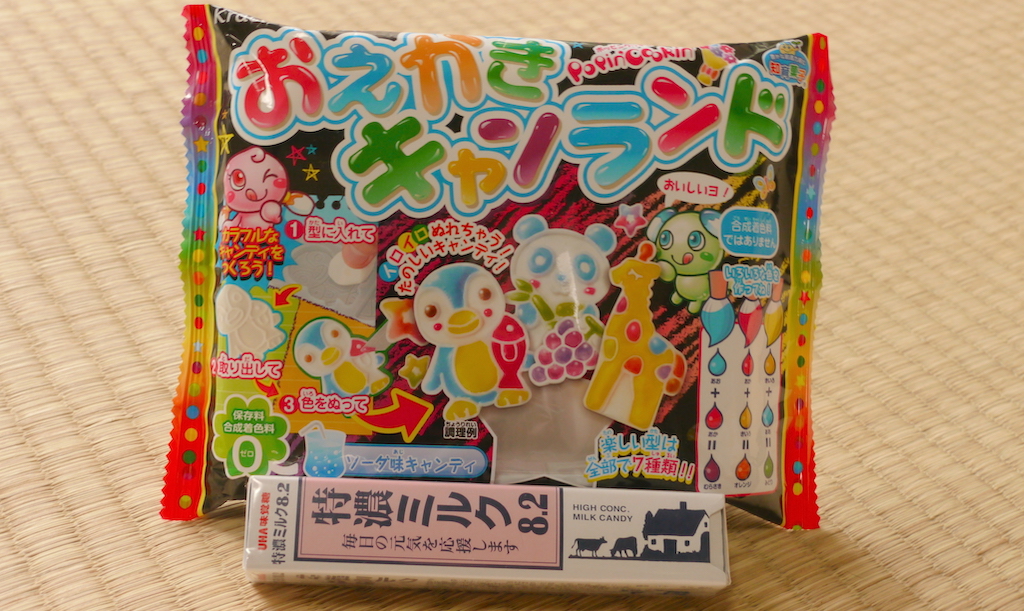 Tokuno Milk Candy
Milk candy is a staple of Japanese confectionery, and these particular milk candies are world famous! Made fresh with whipped cream from Japan's northern most region; Hokkaido, these luxury hard candies are simple by design, but melt in your mouth with a creamy, sweet and milky flavor.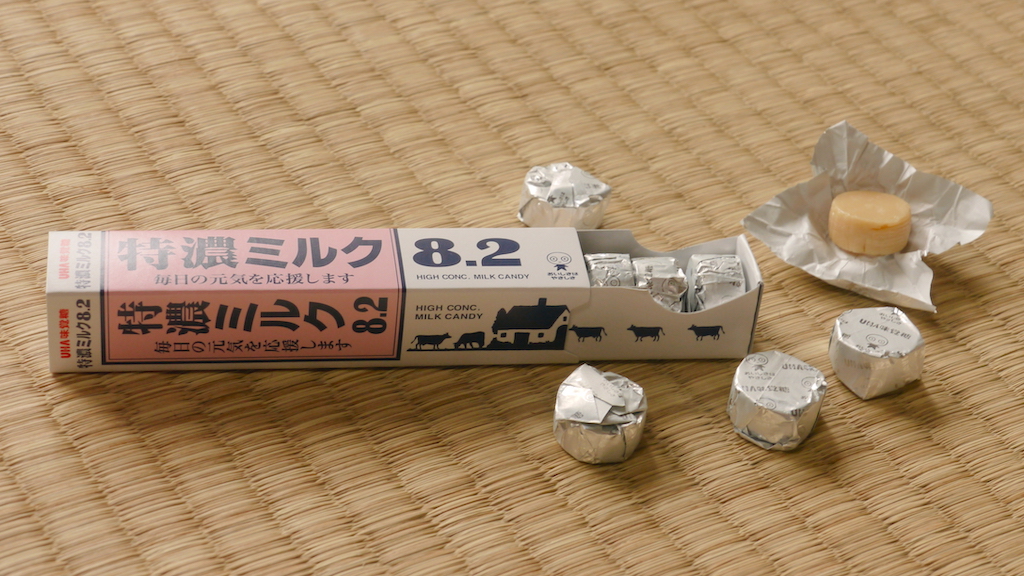 Popin'Cookin' Candy Land Kit
The Popin'Cookin' series are fun educational candy kits for children. They teach children the essentials of cooking, like measuring, as well as inspire them to stay active and creative even when it comes to candy! This soda flavored Poppin' set is a DIY art kit. The taste is very sweet, but a little sour, while the texture is a lot like taffy. Follow the steps and video below for help!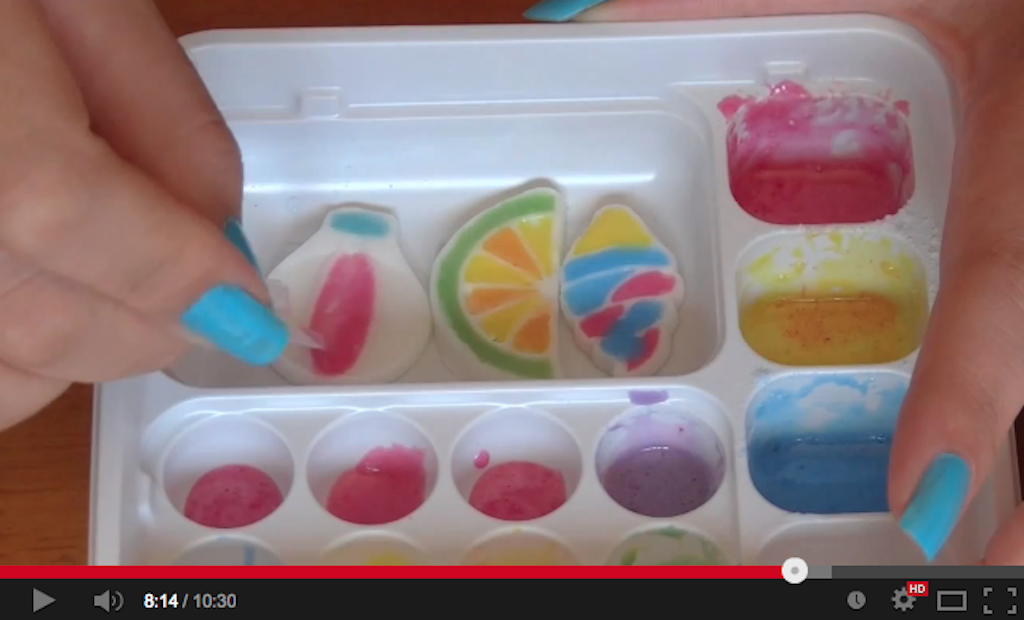 First cut out the spoon and "brush". You can bend and shape them for better detail. Add the red, orange, and blue powder to the spots marked 1, 2 and 3 on your tray. The 4th spot is for water (mizu), but I didn't need to use it and kept it empty. With the square end of your spoon, add one full square of water to each color and mix until it looks like paint. DON'T MIX THE COLORS YET!
Keep water handy and rinse your spoon after each time you mix. With your spoon, add a few dabs of blue, red, and yellow into the empty spots at the bottom of your tray. Then, while remember to keep you spoon washed after each mix, add different colors and mix for different results. Personally, I followed along in the above video to get different colors like green and purple.
Then take the white "taffy" candy clay from its package, break it up into enough pieces to fit your different moldings, and press it into each one. Then just pop it out from the other side and place in the biggest spot in your tray and use you "brush" to start coloring. You can eat it at any time, but I suggest letting your candy sit for a little bit if you want to take pictures of it. It should look something like this: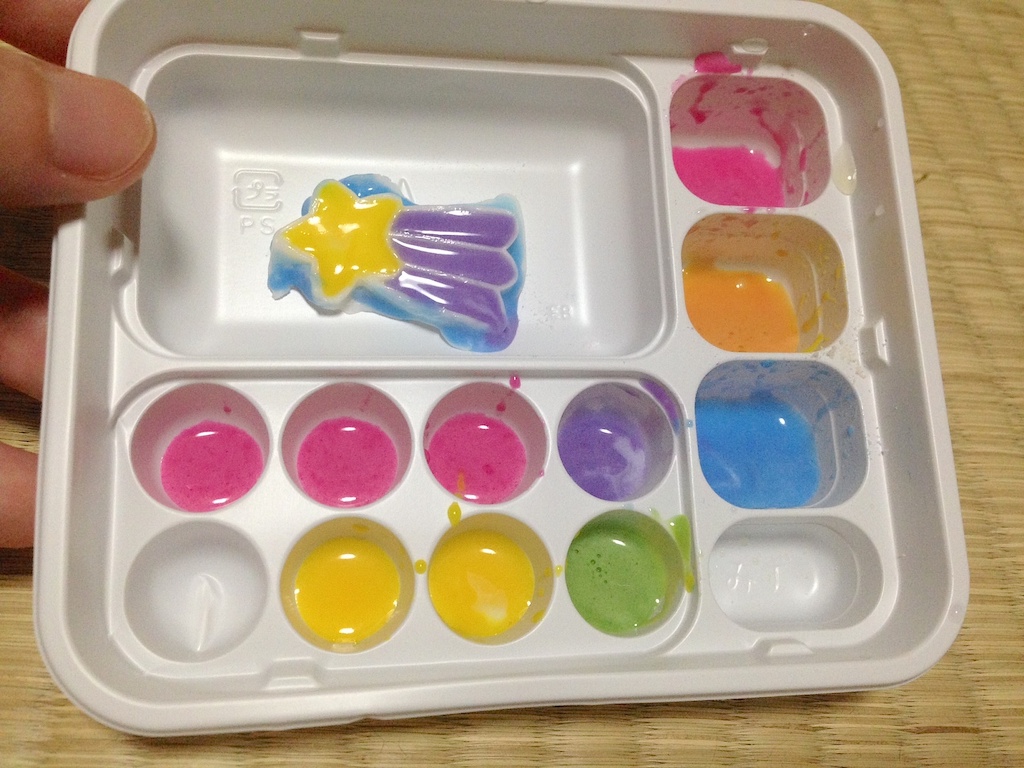 Another hot August means another hot Comiket has come and gone at Tokyo Big SIte. It's one of the largest cosplay and manga conventions in the world, and absolutely free, so I had to check it out for myself. There was a lot of manga and dojinshi, and more than a few items and works that would have those not savvy to the scene blushing red, but the main attraction is definitely the cosplay. I always love seeing people dress up in shows and games I loved as a kid, but I like seeing the otaku even more. Some of these ladies are really brave!