Aug 28th 2014 | Gummi Biology 101
This month's shipment was a box containing four items. Chocolate energy bars to help you keep up the pace, fun-sized Japanese cuisine, fizzilin'' soft soda and a whole amphibian life cycle in gummi form!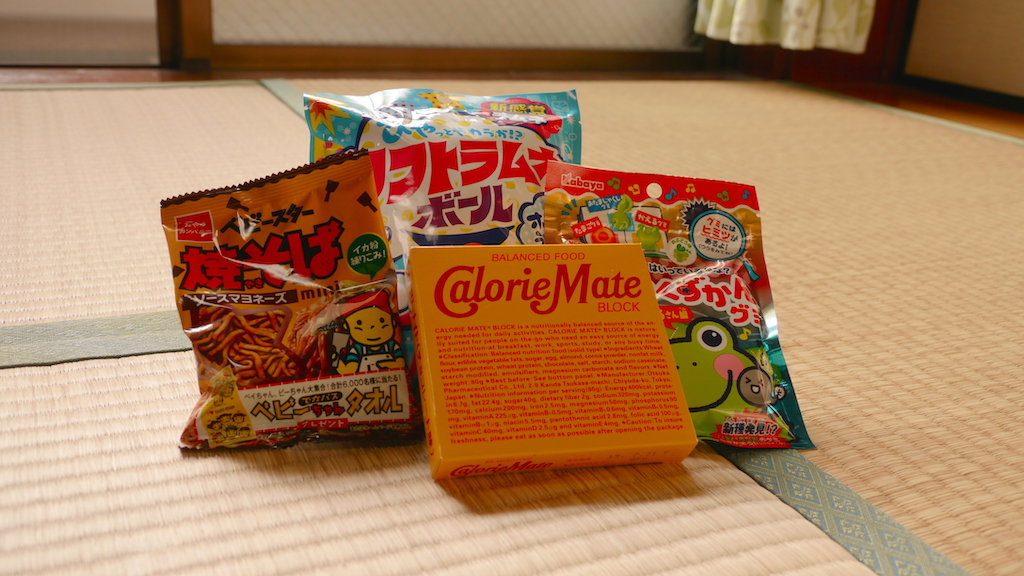 Chocolate CaloryMate
These are chocolate flavored energy supplements. They've been around in Japan for over thirty years with the introduction of cheese flavor. Not too sure I want to try that flavor! The taste is straight chocolate, but the texture is a little bit of a mix between shortbread and a cereal bar. In Japan, they even have CaloryMate in jelly form. Here is an advertisement with Jack Bauer from 24 trying to struggle through a trainload of schoolgirls eating it.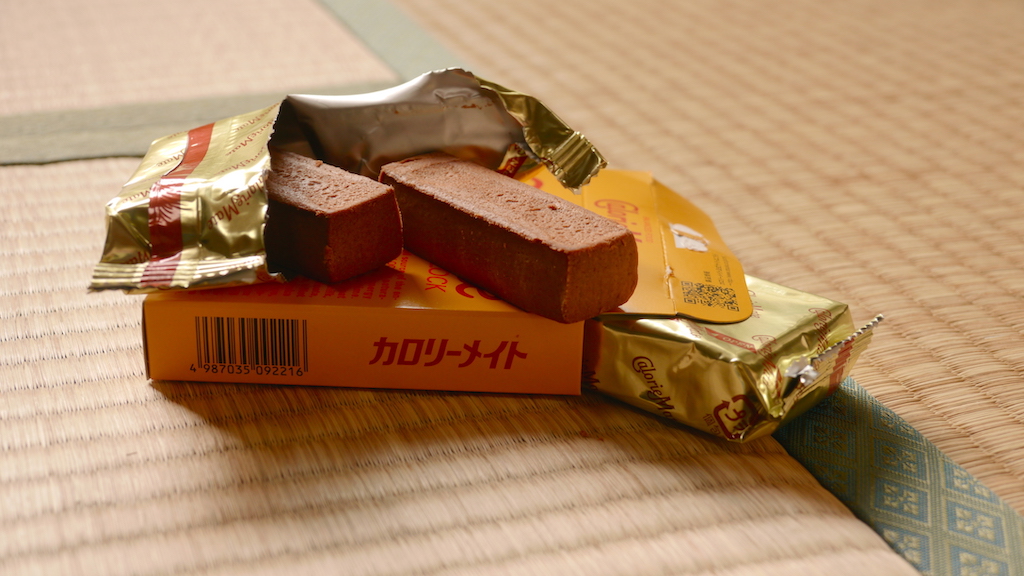 Baby Star Yakisoba Snack
Yakisoba is a traditional summer food in Japan, but it's so tasty, it can be eaten all year long! Yakisoba originates from Chinese chow mein, but Japan has made it their own. The noodles are thick, sweet and salty, and usually drenched in delicious sauce (usually mayonnaise as well). These snacks try to pack all that authentic Yakisoba taste into a crunchy mini pack. You can't beat the real thing, but these snacks come pretty close!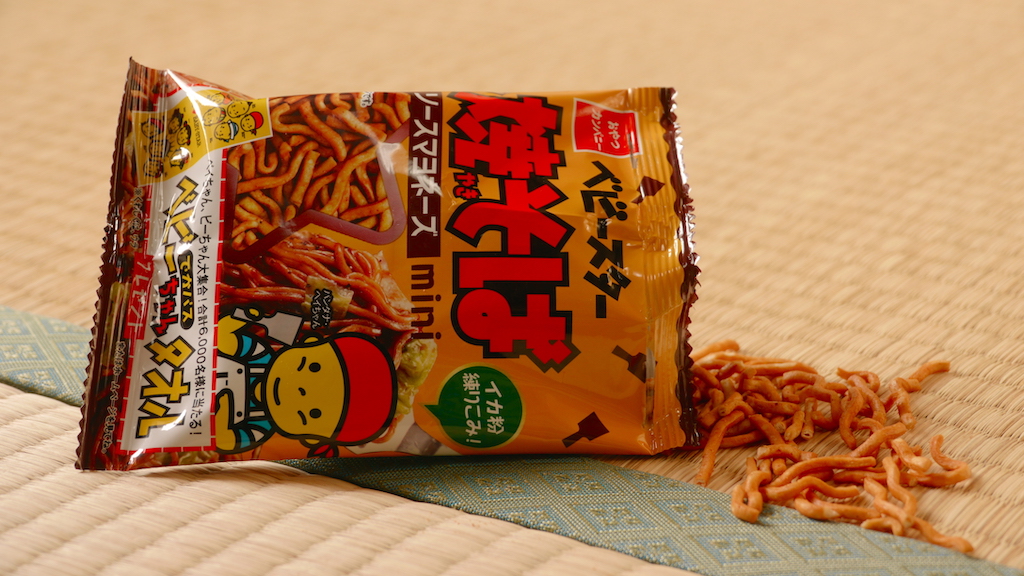 Soft Ramune Balls
This soda candy literally melts in your mouth! It's sweet and sour, and fizzles a bit in your mouth. It's called soft candy, but it 's texture is a lot like taffy. The pieces are also individually wrapped (Japanese style!), so each piece stays fresh.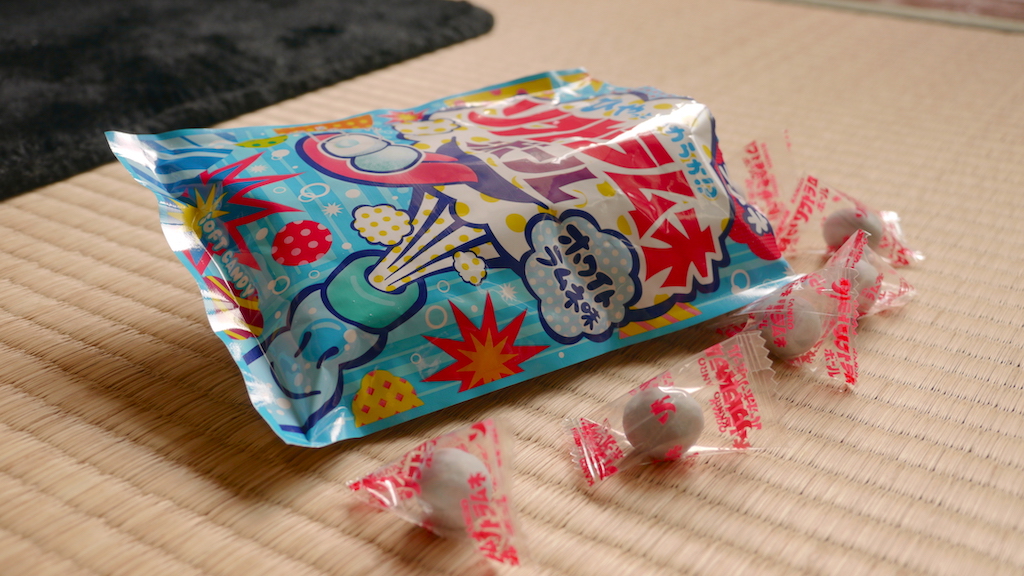 WakuWaku Zukan Gummies
This one is really fun, but takes a bit of explaining. "Waku waku" is a way of saying excited and nervous in Japanese. "Zukan" is kind of liked an illustrated encyclopedia. It's even used to describe the Pok'eDex in Pokemon! So think of these muscat grape and apple flavored gummies as pages from an encyclopedia! Each gummy shows a part of a frog's life cycle: Egg, tadpole and frog. The package also reads that the egg holds a secret inside! What this? A gummy inside of a gummy? GUMMICEPTiON!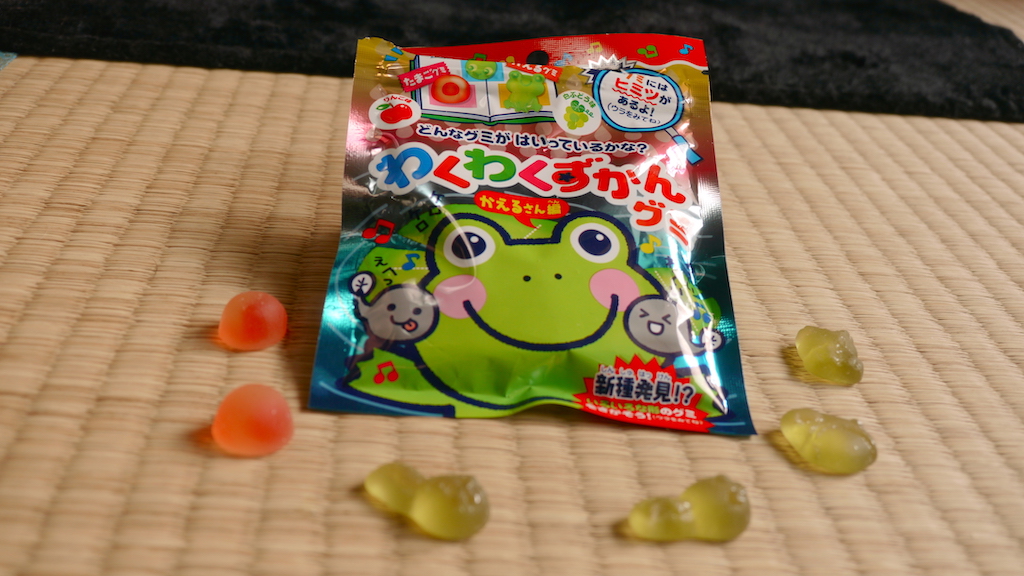 Speaking of yakisoba, I was lucky enough to have the real thing made for me this week. I'm on vacation now, so I'm spending my days off playing Mario Kart and eating the summer food I didn't have the time to enjoy this past August. If you ever get a chance, definitely try real yakisoba for yourself!