Sep 28th 2014 | Gotta Snack 'em All!
This month's shipment was a box containing two items. They should arrive to you by November 3rd. The contents were crispy rice snacks from Calbee and cute hard candy in the shape of-WHO'S THAT POKEMON?!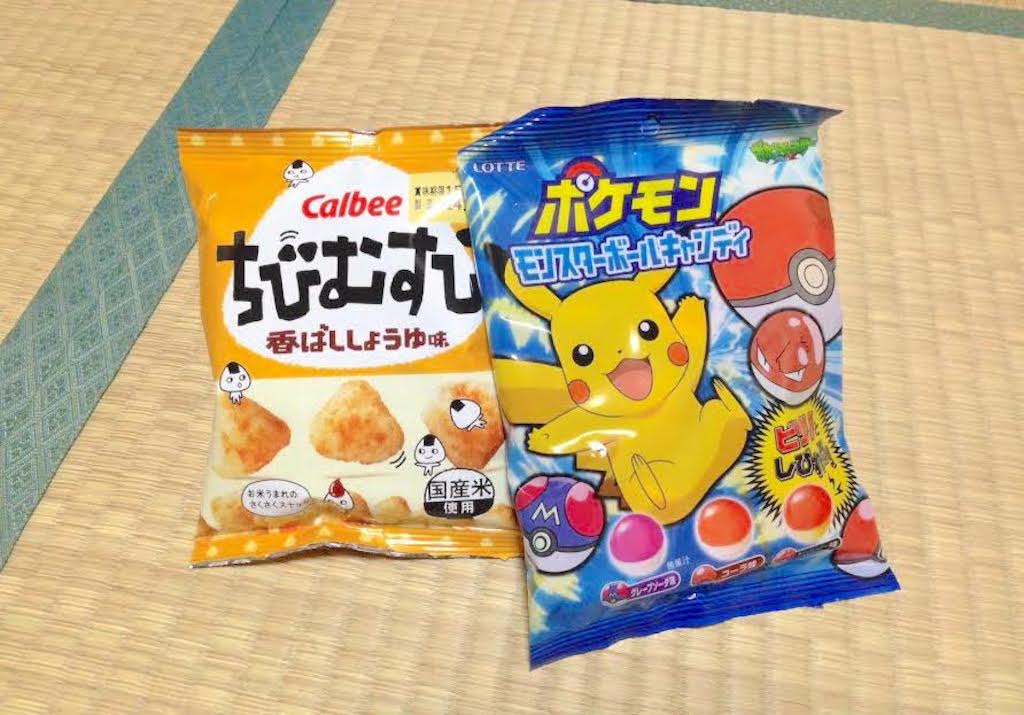 Calbee Rice Snacks
Calbee makes some of my favorite snacks from Japan, and these crispy onigiri shaped rice crackers do not disappoint. They're soy flavored, a little sweet and a little salty. As simple as can be, but delicious none the less! As for your Japanese, ちび (chibi) is "little" and むすび (musubi) is just another word for onigiri. Little rice balls!
Pokéball Hard Candy
I want to eat the very best candy like no one ever has. Each Pokécandy to understand, the flavor that's inside! Ok. I'll stop.
These are hard candies from Lotte, and as you can see, they have a subtle Pokémon theme to them. They're very sweet and remind me of Willy Wonka Gobstoppers. There are three shapes and three flavors, the Masterball, which I wasted on Zapdos my first time around, is grape flavored. The old fashioned pokéballs are cola flavored, and the Voltorbs are "spicy cola." They really have strong flavors and even fizz in your mouth. Just hope that the Voltorb doesn't use self destruct before you get a chance to eat him!
As I am now aware of Bemmu's plot to kidnap one of my bunnies, we have fortified the apartment. I have set up decoy bunnies around the perimeter, paid school children to guard the doors and set up water bottles around the building in hopes that my suspicions that Bemmu is a were-cat are true. I suggest you end this futile attempt to acquire my bunnies and accept your bunny-less existence. You will find no quarter here!
Back to the drawing board...