Oct 14th 2014 | Monkey Around and Take Time to Taste The Flowers
This month's shipment was a box containing two items. They should arrive to you by November 17th. The contents were sweet flower hard candies and a pineapple flavored monkey challenge.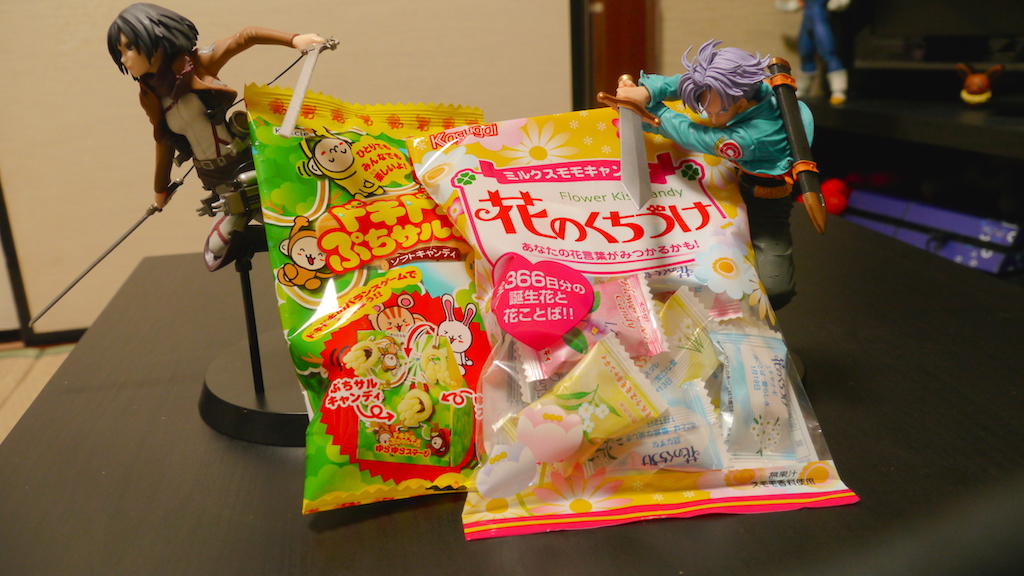 Flower Kiss Candy
These hard candies are very popular in Japan. Especially with girls. When my girlfriend saw these, she squealed with glee and ripped into them. The have a very sweet and fruity flavor, but they're actually meant to taste like sweet milk and apricot-plums. Supposedly, they'll even make your kisses smell like flowers!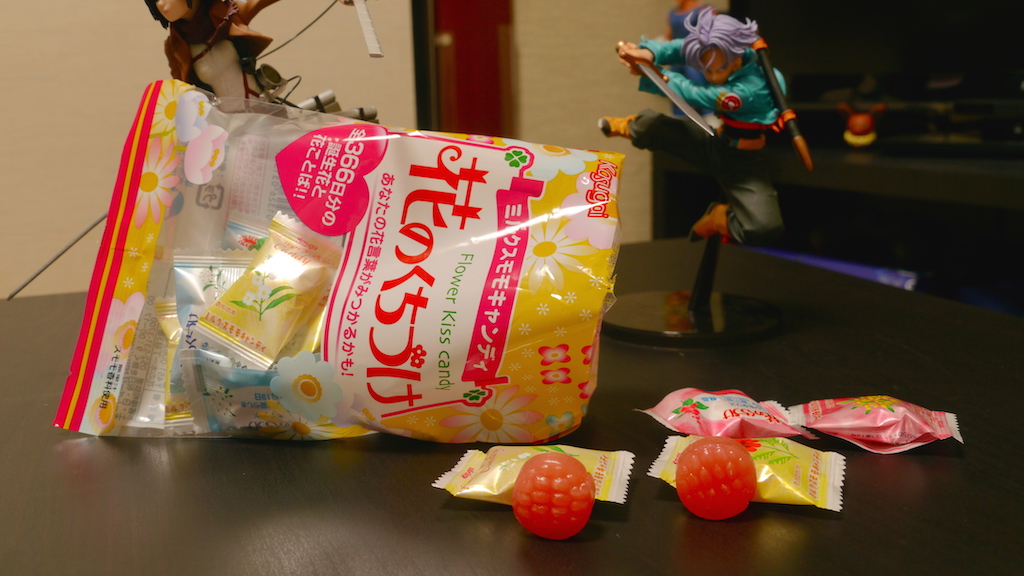 Doki Doki Puchi Saru no Mori
These pineapple soda flavored monkey gummis are sweet and sour. You can just eat them if you want, but it's actually a balance game! If you're by yourself, see how many moneys you can hang before tipping over. If you're with a friend, you can challenge each other. If your side tips or knocks over, you lose!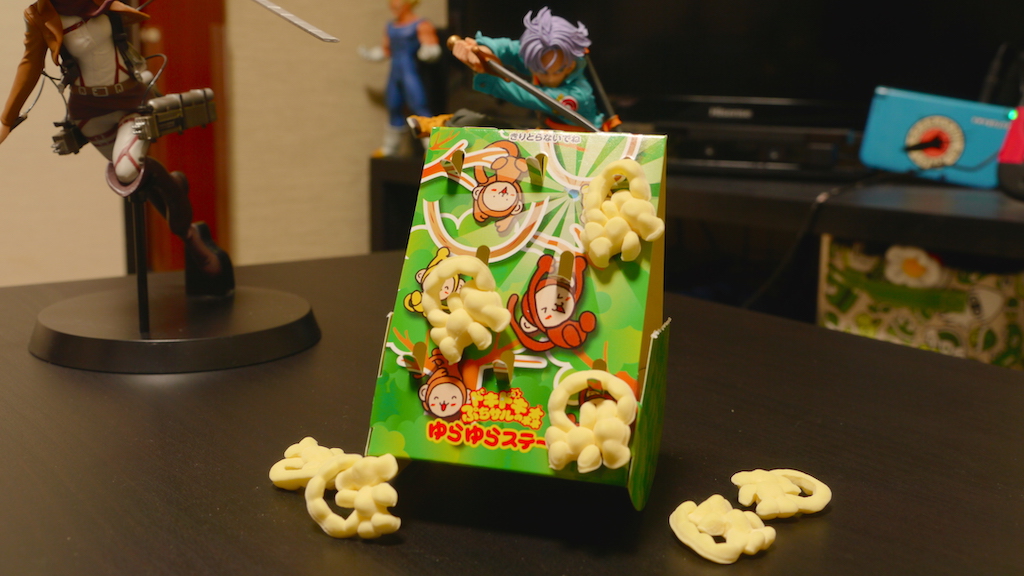 To set this up, simply tear off the round ends, and push out all the tabs on the monkey sides. Then fold the bottoms into each other. It should look like a triangle: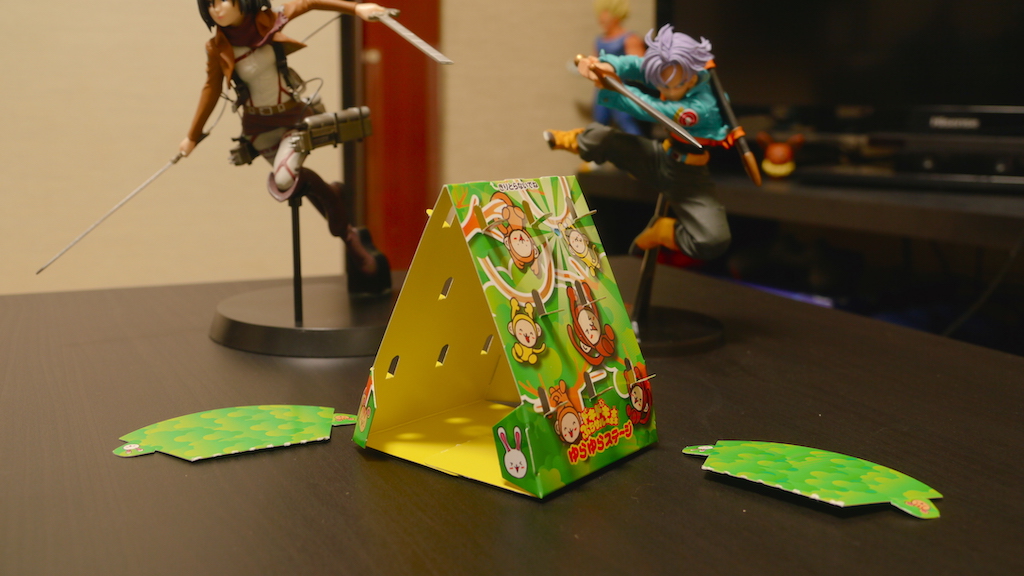 After that, connect the round parts by inserting the little flaps into the side of your triangle: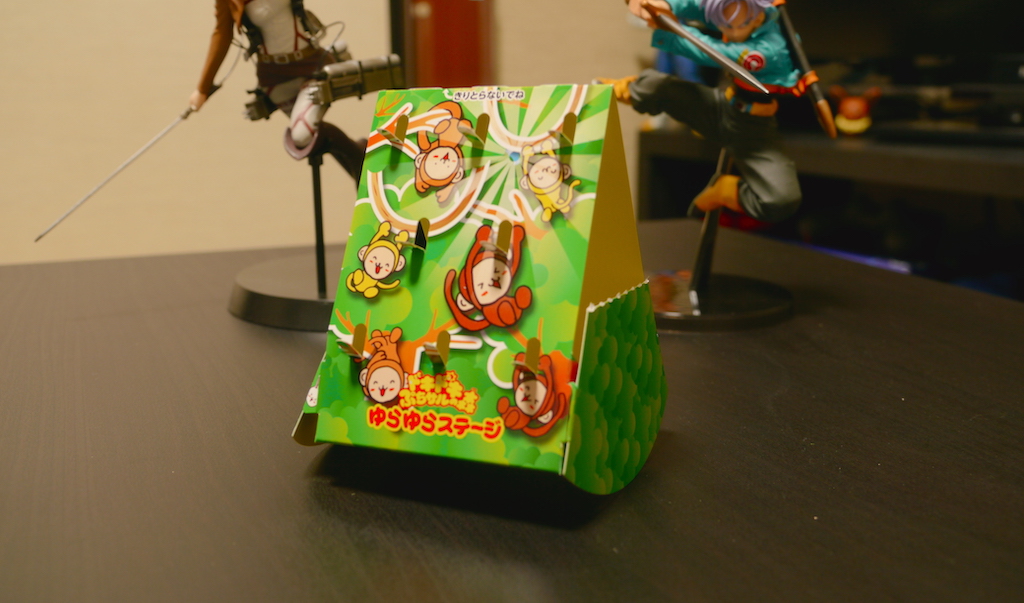 October means Halloween themed classes at my English school. The other teachers and I wear costumes, and items like colored balls become "monster eggs" for the month. I'm normally a grouch when it comes to holidays in general, but this month also means my students and their parents bring me truck-loads of candy every class. It makes me feel nostalgic for when I was a kid, walking the streets dressed like the green power ranger with a pillowcase on the hunt for Butterfingers.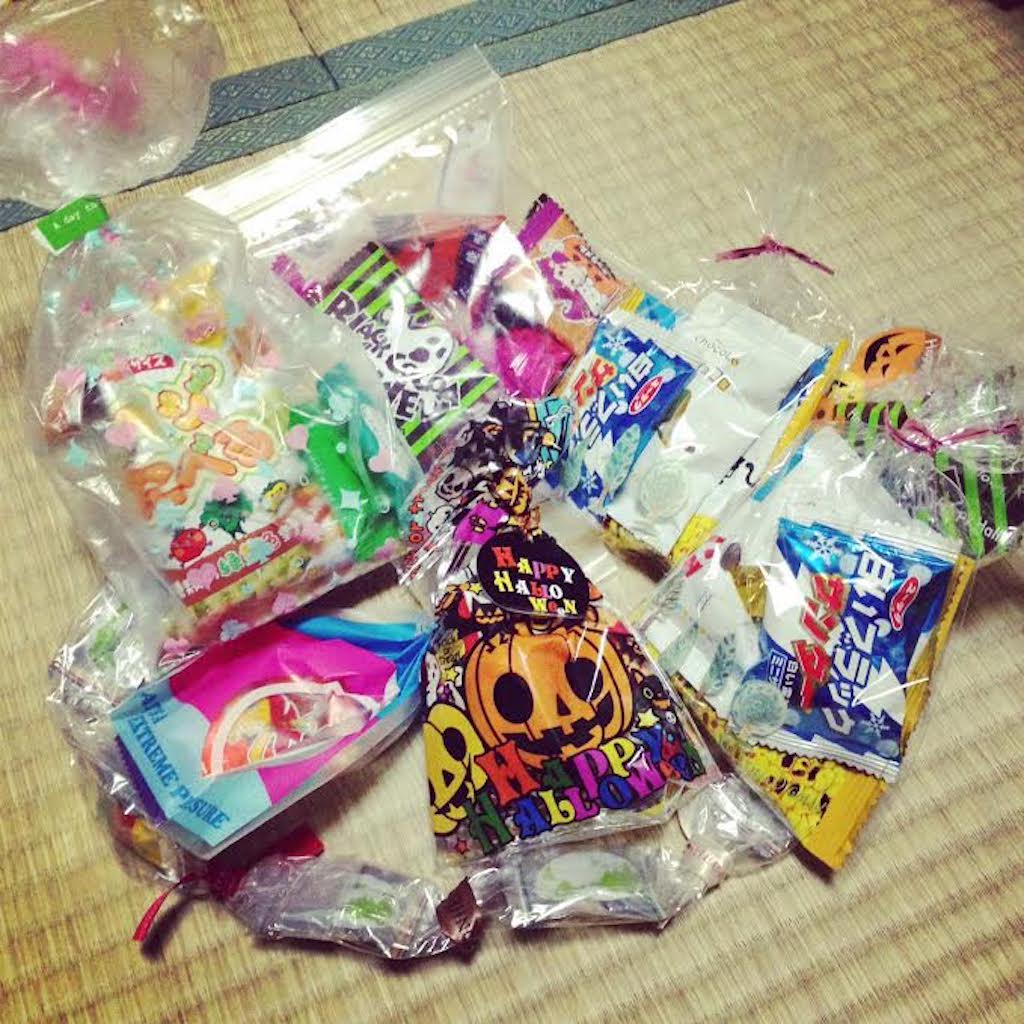 I finally got into the daily habit of answering all Candy Japan emails each morning after waking up, developing a good routine here. Other than that, busy with studying (putting half of my time into Coursera recently) and sending packages.
Q: What's happening in the life on Nachi? A: "Nachi is waiting for Christmas vacation, working like crazy".