Nov 28th 2014 | Never Feed Him CandyJapan After Midnight.
The late November shipment was a box containing three items. They should have arrived to you by end of December. The contents were soft cookies and chocolate potato chips!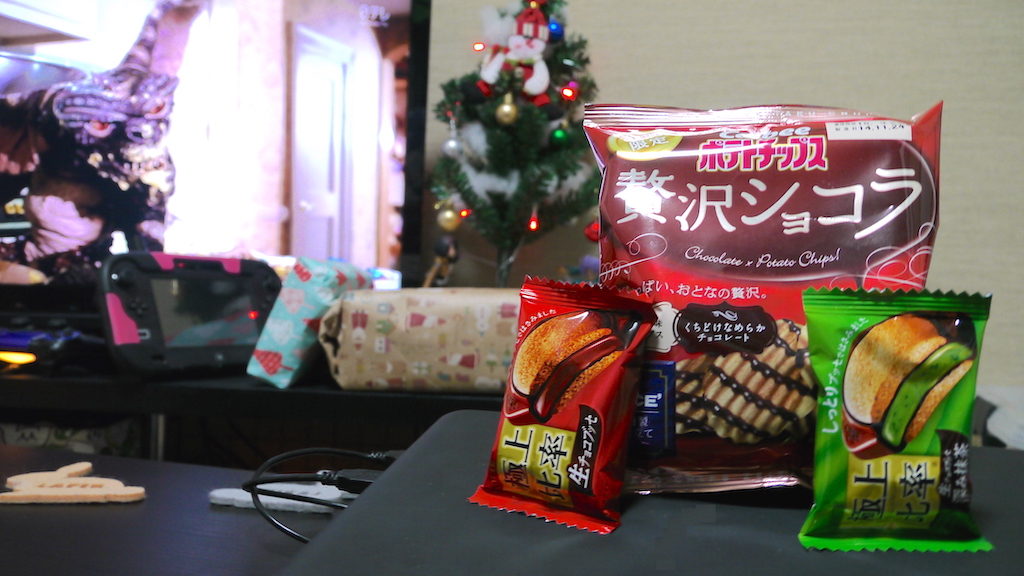 Chocolate & Matcha Busse
Busse are Japanese confectioneries that are a lot like soft cookies in feel and texture. These sweet biscuits are surrounded by a thick chocolate square. The red busse is filled with creamy chocolate, and the green one is packed with creamy matcha (green tea).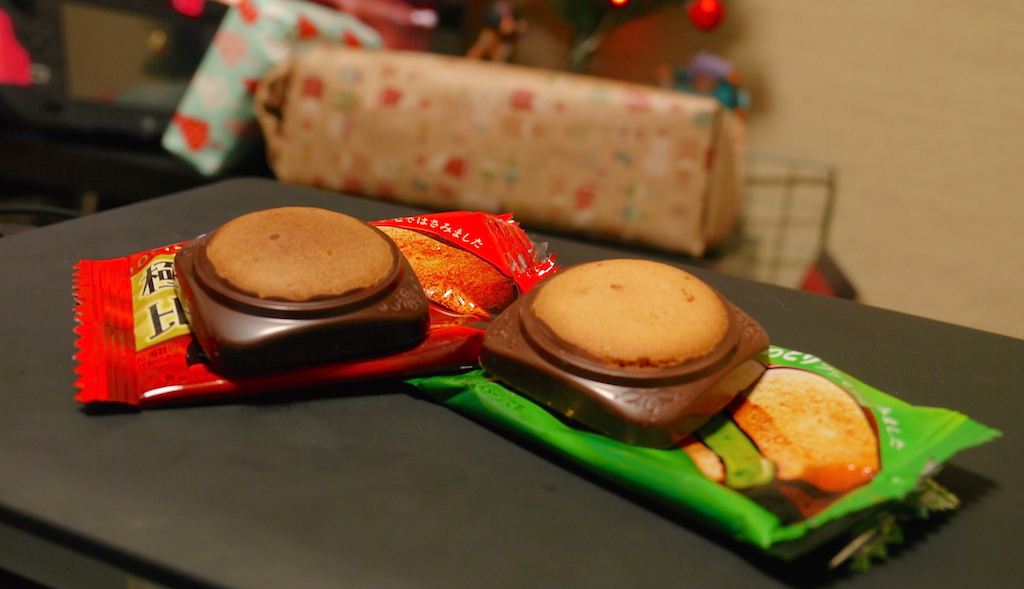 They are fantastically rich and heavy for such bite-sized cookies! As with a lot of Japanese treats, the name is a bit hard to explain. 極上比率 (gokujo hiritsu) basically means "best ratio" or "best quality." I can't understand how that can be the name of a cookie and my girlfriend doesn't understand why I can't just tell you these are "Best Ratio Cookies."
Chocolate Potato Chip
Sweet and salty, friends. The secret is out (and apparently it's been out for a while). Salt and chocolate go deliciously well together, so it only makes since that the two should meet on a crispy potato chip. These also feel a little festive to me, so they make for a nice holiday snack!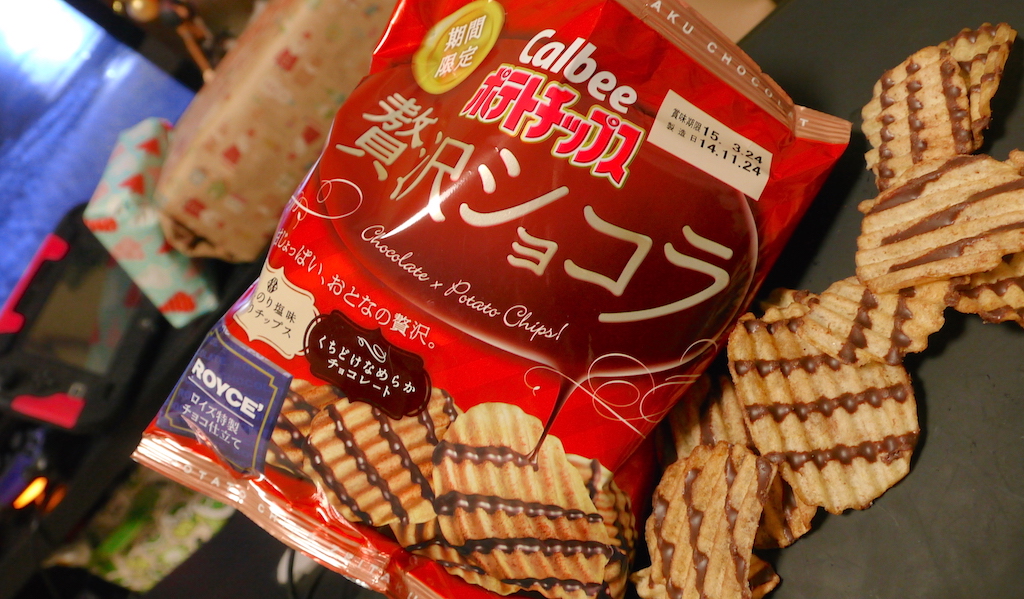 As you can see from the pictures, it's almost Christmas time here in Japan. I never really liked Christmas back in the States, but I really enjoy Christmas in Tokyo. First of all, there are no games in Japan. They have embraced the commercialization of the holiday with full force. December in Japan means that it's time to shop and eat fried chicken.
It's also more of a couples' holiday. While I don't enjoy hearing Let It Go every time I step into a combini or department store, I definitely enjoy the sales, three-weeks paid vacation and company Christmas parties. Hey, speaking of Let It Go and company Christmas parties:
Went supermarket shopping for items to send in January and encountered 4-year old triplet girls, so cute! Mom let them do some of their own shopping. I don't think I've ever seen anyone look as happy about groceries. ^^ ^ ^ ^_^