Jan 14th 2015 | Now This is Cough Medicine!
This month's shipment was a box containing three items. They should arrive to you by February 14th. The contents were nutty chocolates, sweet corn potato chips and hard milk candies!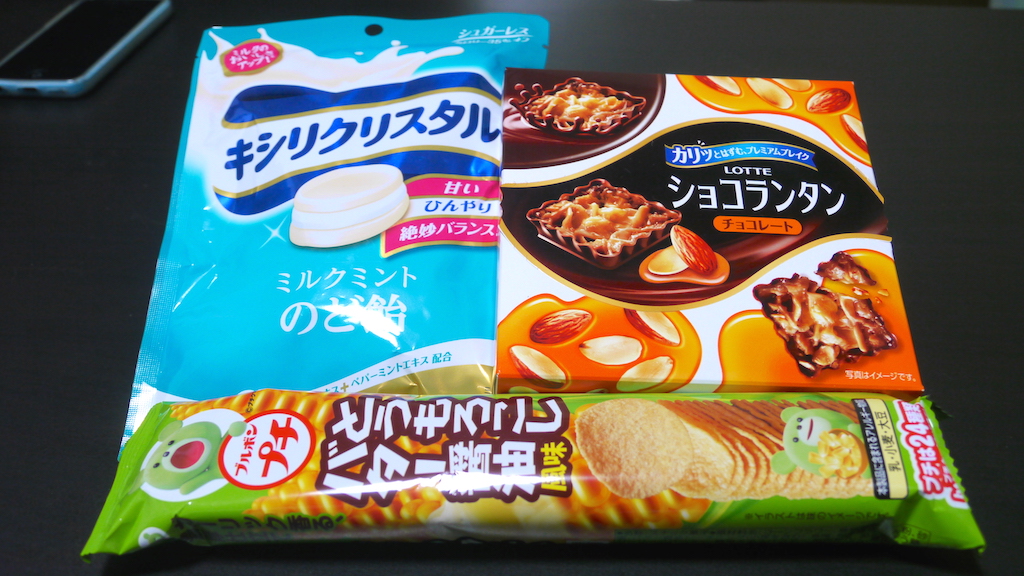 Japanese Florentine
In Europe they have very popular sweets called florentines. They're basically chocolate pastries with nuts. Japan absolutely loves European treats, so it was only a matter of time before they started making their own florentines. These elegant Japanese florentines are packed with chocolate, caramel and almond nuts. They're crispy, but don't easily fall apart, and when you bite into them, they become chewy! They're also absolutely delicious!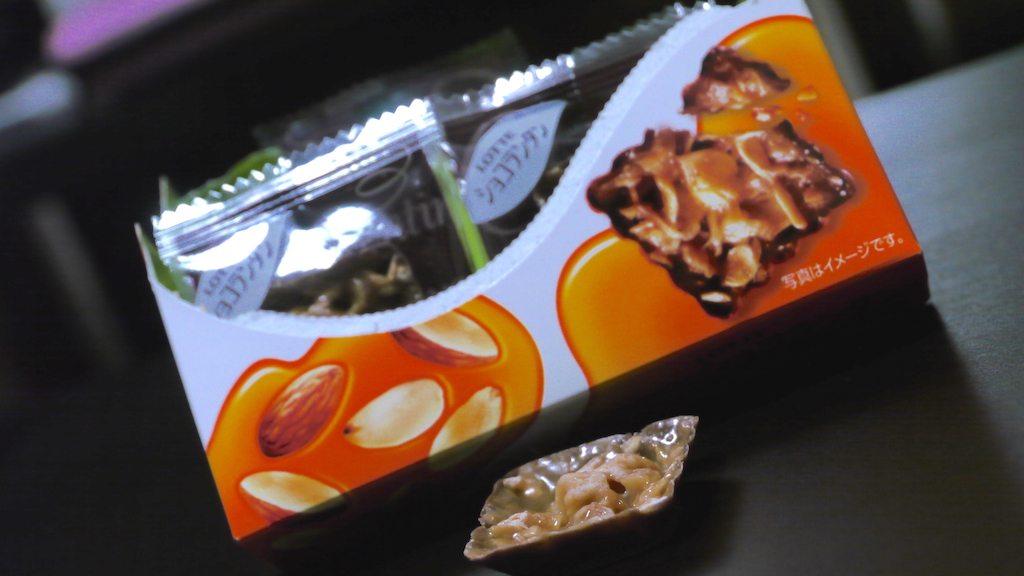 Puchi Potato Chips
Puchi brand potato chips are found all over super markets in Japan, and they come in all kinds of different flavors. These particular salty treats are corn, butter and soy sauce flavor. They're small and crispy, but pack a lot of punch! These chips are funny to me, because I usually only ever see them next to the out-stretched hands of children in the check-out line. Now I know why all those kids are trying so hard to grab them. They're quite tasty!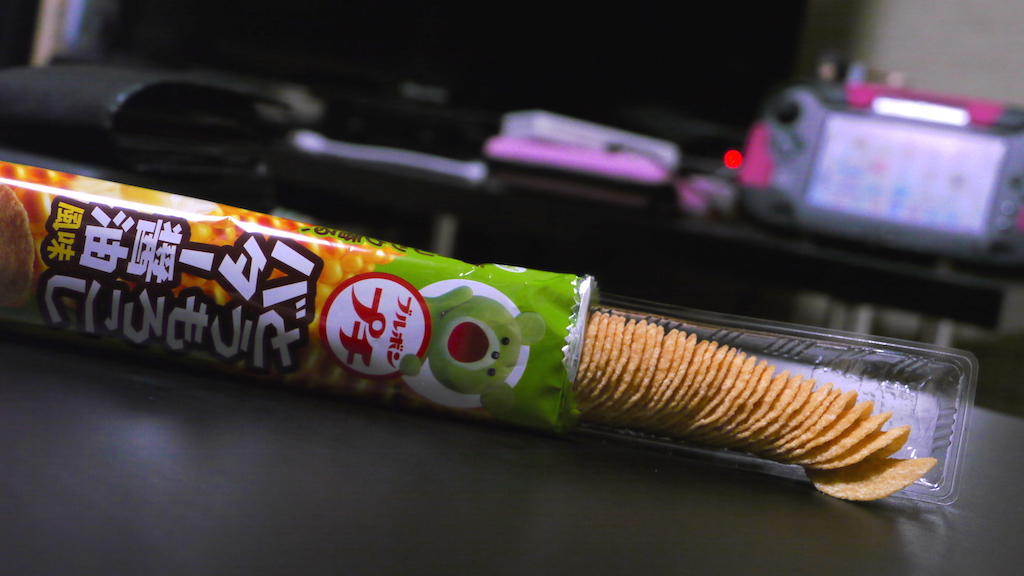 Milky Mint Hard Candies
These sugarless candies are actually throat lozenges, so not only do they taste great, but they're perfect for the cold and flu season! In Japan, there really isn't much of a difference between candy and cough drops. If you have a sore throat, you just ask for nodo ame (のどあめ), which means "throat candy." These nodo ame are milk and mint flavored!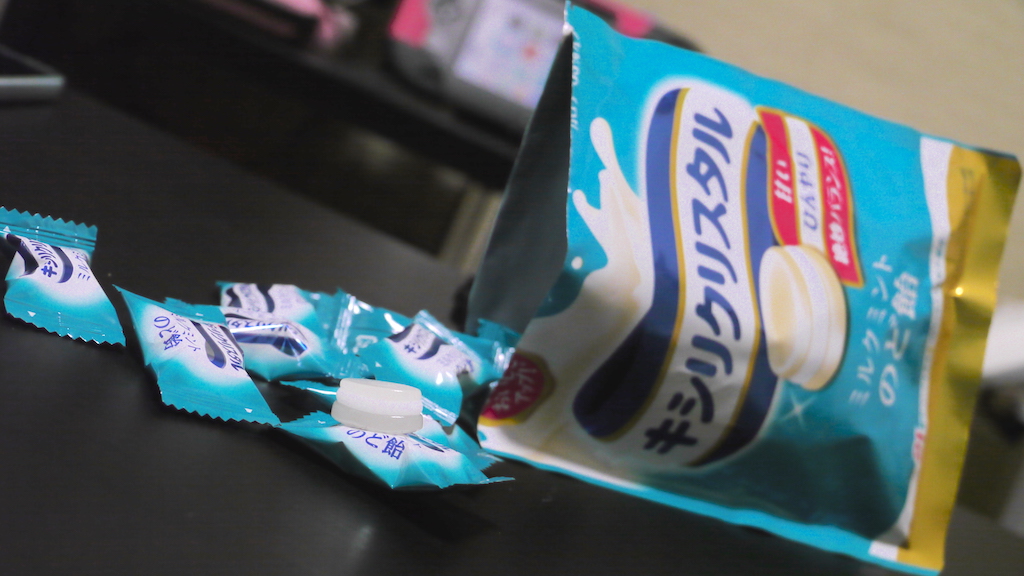 Sometimes I model for catalogs and fashion magazines here in Japan. I only do it for (sometimes) quick and (sometimes) easy money, and I'm usually trying on clothes that I could never afford on my own. I probably own exactly four outfits in my entire collection, so suffice to say, I'm not really a fashionable kind of guy. Nevertheless, I still get calls for modeling gigs. Last week I was asked to do a brand that caters to 50s fashion. They wouldn't let me take pictures of the clothes, but I did manage to snag this shot of my greaser hair being made: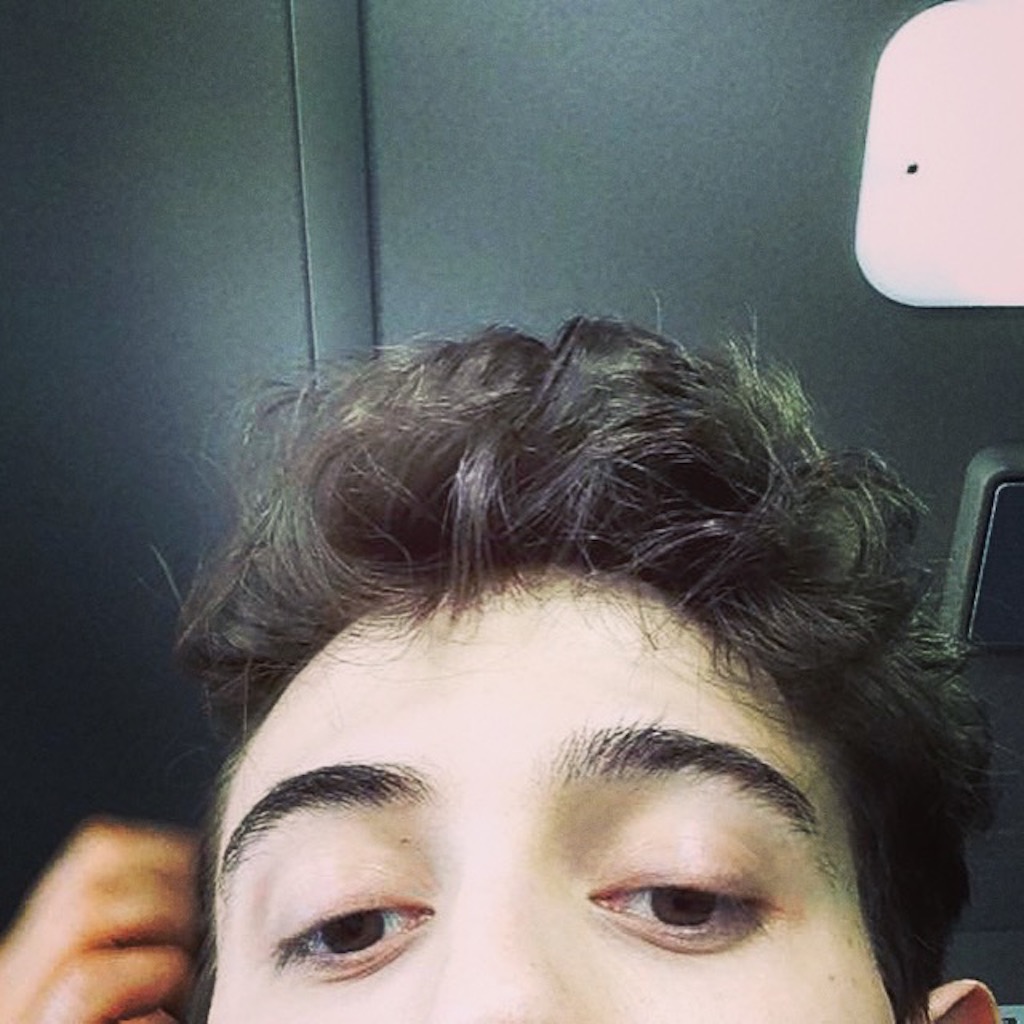 In other news, I got more Pokemon socks from the Pokemon center!
Finally the piano is clean again! This will be some "day in the life of running a box of the month company" type stuff, so feel free to skip if you're not into that.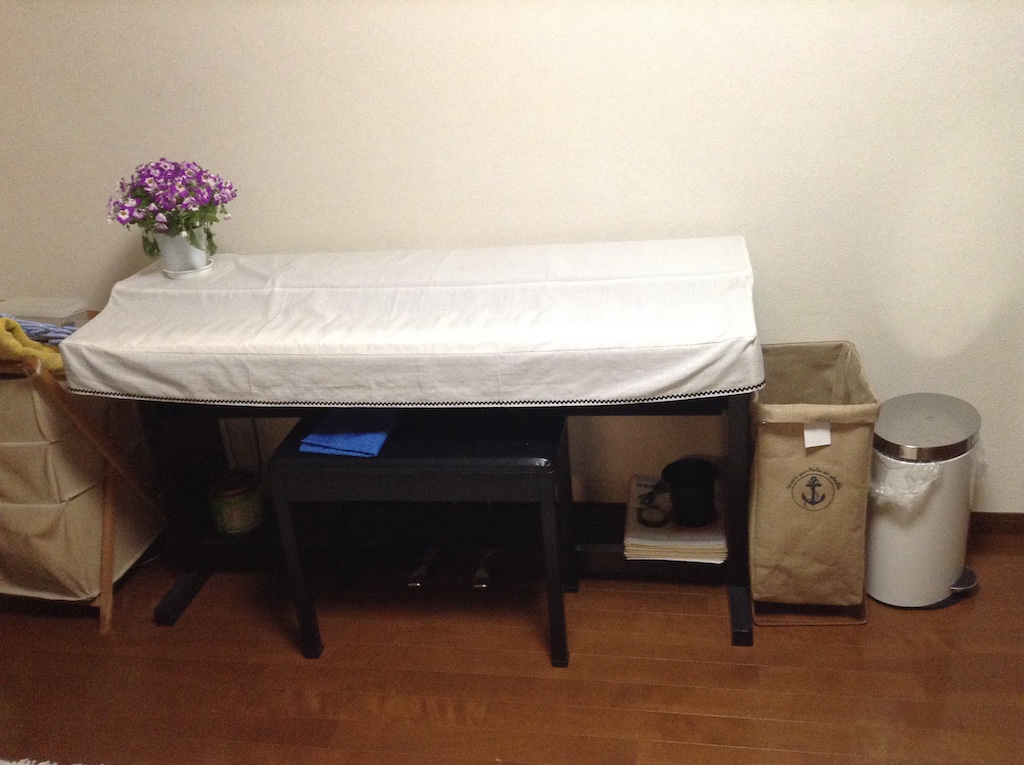 In the previous newsletter I showed a picture of the mess of returned packages occupying our piano. I conquered them. If yours was there, you should have received an email now.
In addition I created a better system to handle these faster in the future, so in the unlikely event that your package does get returned, you can expect to hear about it from us sooner.
Other than been bogged down with all kinds of paperwork. There are a lot tedious papery things that go into running a business. Here's my marzipan coffee cat that's been keeping me company while doing them.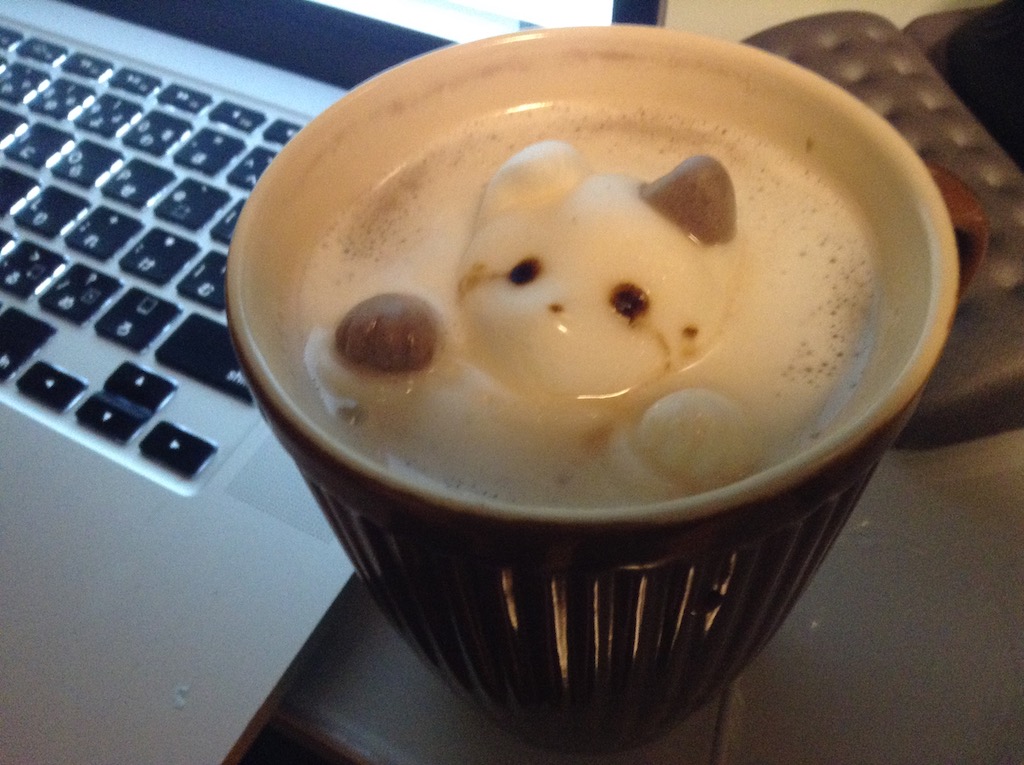 After the tedium is doneium, my next focus for Candy Japan will be to improve the emails we send out. Right now we often send these explanation emails out too late, sometimes so late that you have already eaten the candies before you finally get the email explaining them.
To address that problem, first I will try to remove myself from the equation and empower Aaron to send these out. That should improve the sending time by a few days.
Second, another problem caused by late emails is causing worry about whether a shipment was sent out or not. To address this, I'm planning on adding a separate "shipping notification" email. It would be sent automatically when the items are mailed, so that you can know that there was no problem and when to expect your package.