Feb 14th 2015 | A Simple Vs. Zany Theme in The Shipment This Month!
This month's shipment was a box containing three items. They should arrive to you by March 14th. The contents were mini boros, cute biscuits and double chocolate lemon drops!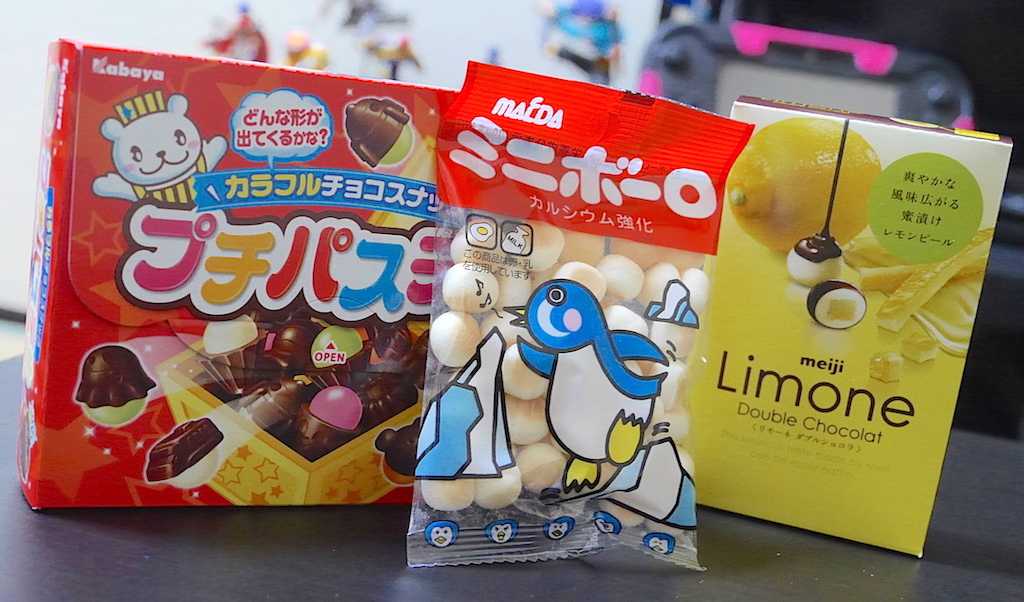 Mini Boro
These simple and crunchy snacks are popular with new mothers wanting to give their babies something sweet, but not too sweet. Apparently they make a mush out of it and feed it to them for a calcium boost. Go figure! They taste just like the marshmallows from Lucky Charms to me though! What's with all these candies reminding me of nostalgic cereal lately?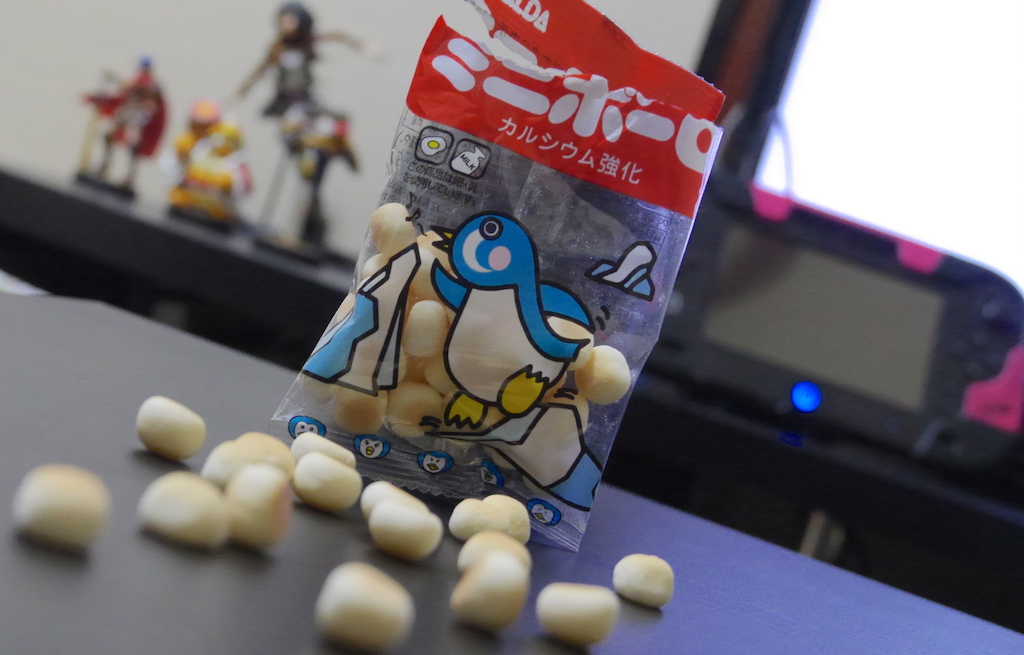 Limone Double Chocolate
These lemon candies are covered in white and milk chocolate, and are the last flavors I normally want to associate with lemons, but these are actually really tasty! I thought they'd be sour, but that wasn't the case at all. These are also another of Meiji's famous limited candies, so enjoy them while you can!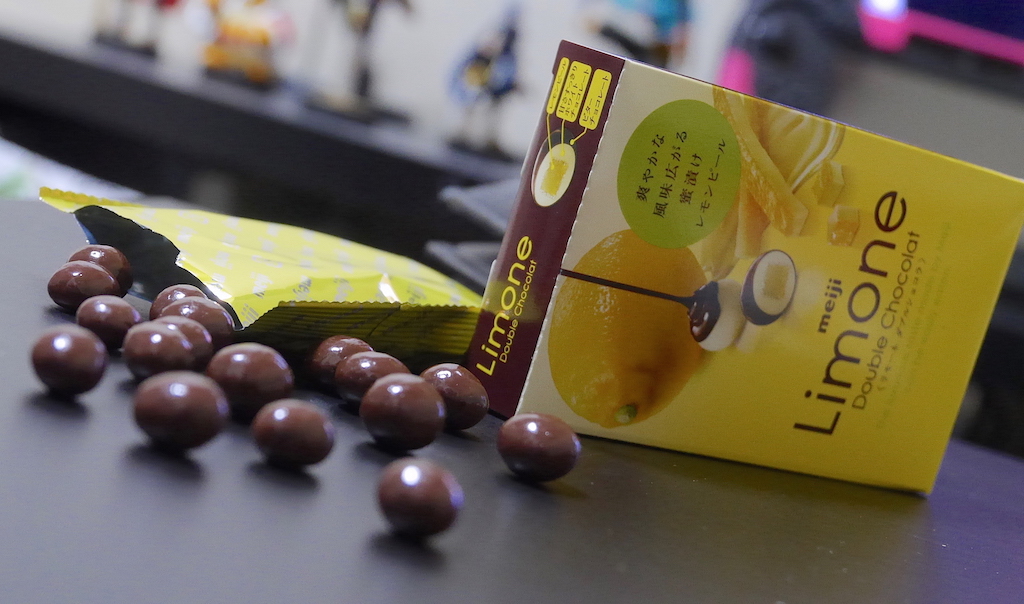 Puchi Pasuteru
Now that is one exciting candy box! These are crispy and crunchy candy balls encased in yummy and fun shaped milk chocolates. You get two packages in every box, so this is a good chance to share the love with that special guy in your life come this White Day!
So what happens when your landlord goes through your trash and discovers you're keeping rabbits? Maybe you get another rabbit? That would be great! Alas, I'm being evicted and my stress levels have reached over 9000. Now I'm in the process of moving and finding an apartment that won't turn this cute face away.
How could I ever blame you? I love you!
Aaron's update was a bit of a shock! I very much hope he will find a good place to rent very soon, one which is rabbit-friendly. Now for something completely different.
We found a cool ruined temple.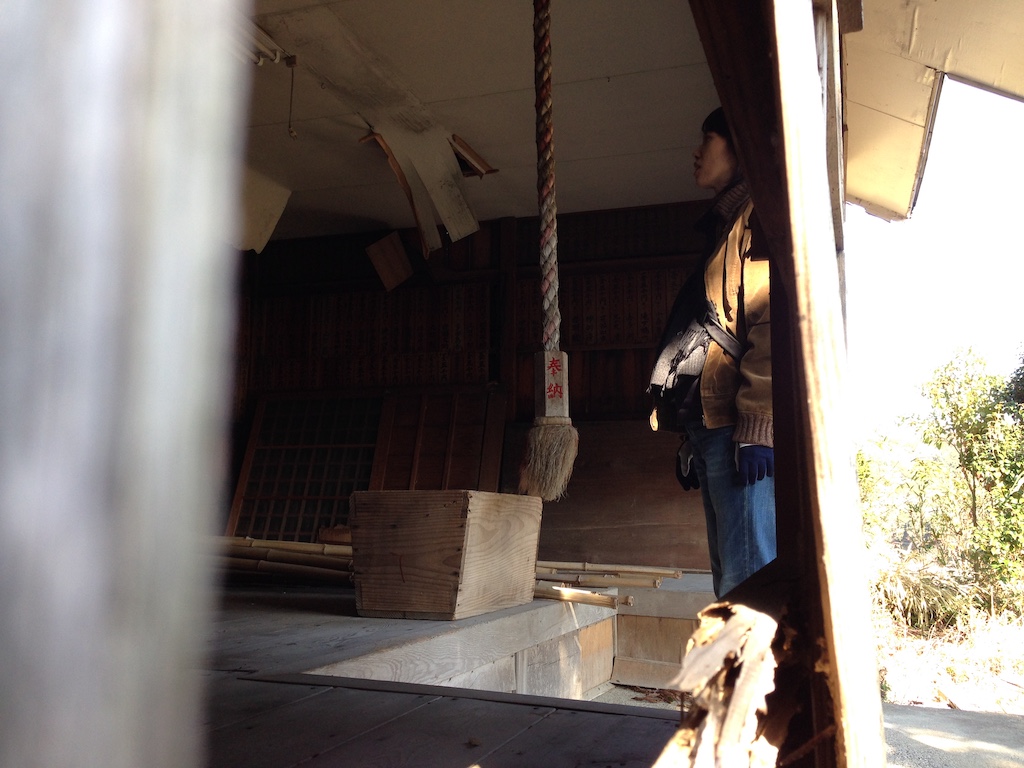 Ceiling and walls were damaged.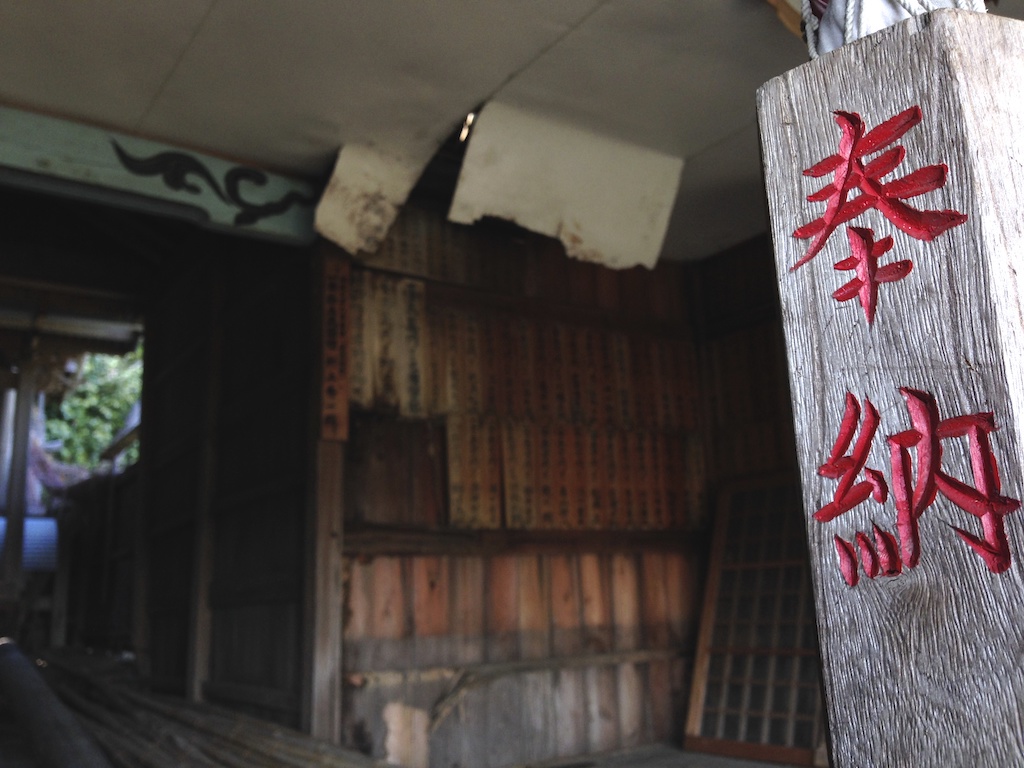 I hadn't realized how cool old ruined places can be. There's actually a whole website for these (not affiliated) in case you want to see more.