Mar 28th 2015 | Not Mushroom For Improvement
This month's shipment was a box containing three items. They should have arrived to you by April 28th. The contents were chocolate mushrooms, traditional taiyaki and crunchy ramen bites!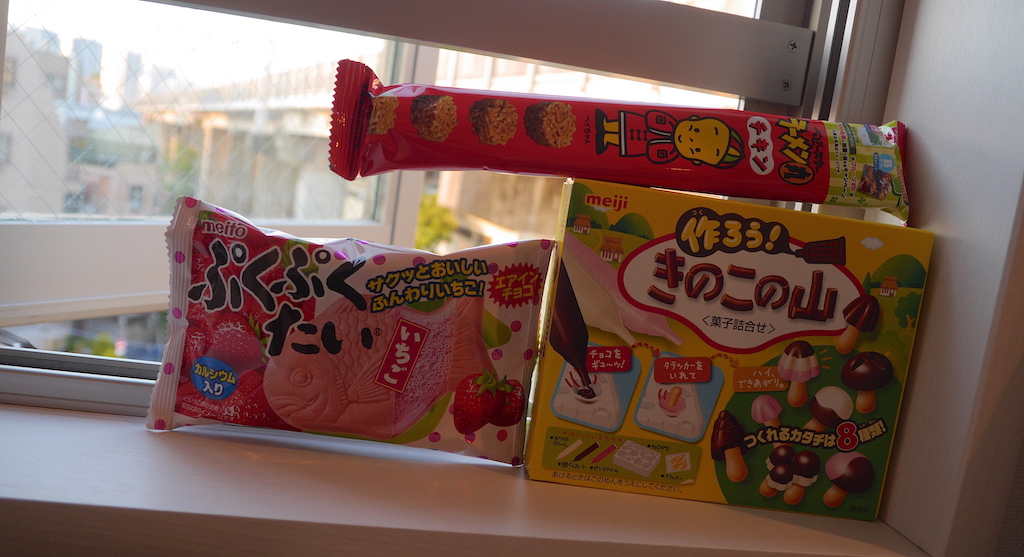 Ramen Bites
Ramen is one of my favorite Japanese dishes. Living in Japan, a whole lot has changed since my cup noodle and college days back in America. Just looking outside my window, I see at least three unique kinds of ramen shops. Ramen isn't just food; t's Japanese culture.
Now it seems that some genius has taken the inevitable next step and created little salty and crunchy, chicken flavored ramen bites. They even look like ramen before it's dumped into hot water!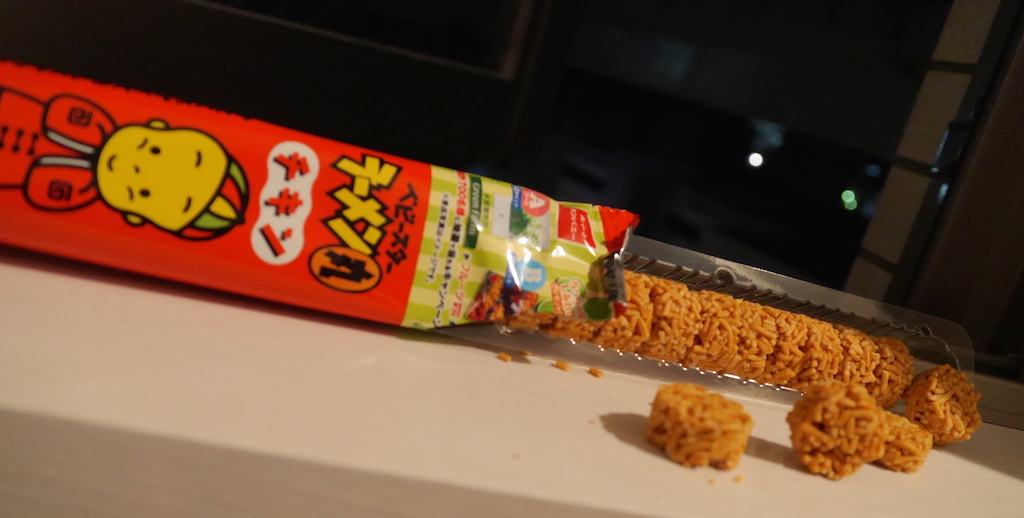 Strawberry Taiyaki
Taiyaki is a traditional Japanese pastry shaped like a fish. They're most commonly filled wish custard, sweet bean; or my personal favorite, sweet potato. There is not a lot in life much better than a warm, slightly crunchy sweet potato taiyaki, but this is pretty good too!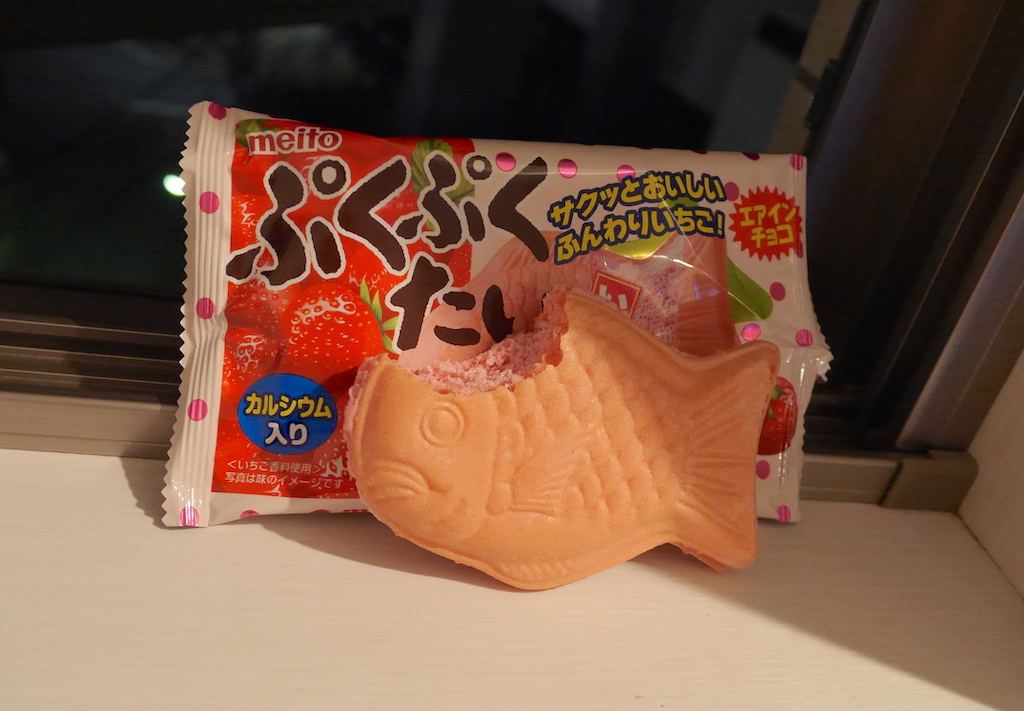 This taiyaki snack is strawberry. It's light, crispy and a lot like a wafer. Not exactly the real thing, but a great jumping off point! I'm not too much a fan of this fishy's sad expression though. Call me old fashion, but I want my snacks to look happy that I've taken a bite out of their head (editor agrees).
Let's Make Mushroom Mountain!
Hey, don't look at me. That's what the box says. These kinoko (mushroom in Japanese) snacks are one of my favorite Japanese candies to send back home to my nieces and nephews. Who doesn't like cute little mushrooms? Normally they're premade, but this one includes a fun little kit! Now you can make your own cute little chocolate, white chocolate and strawberry mushroom caps.
To prepare the icing, just place them in hot water (50°C = 122°F) until they've unsolidified (don't burn yourself!). Then spurt the icing out into the tray spaces. Dip the cookie sticks in and wait for them to cool and harden. After they've solidified, pop them out and enjoy.
Just don't use all your icing up or you won't have enough for all your cookies. You don't need to fill the mold spaces to the top. Just enough to submerge the cookie (unless of course you want to). You can mix up the icing too! Here's a video if you prefer.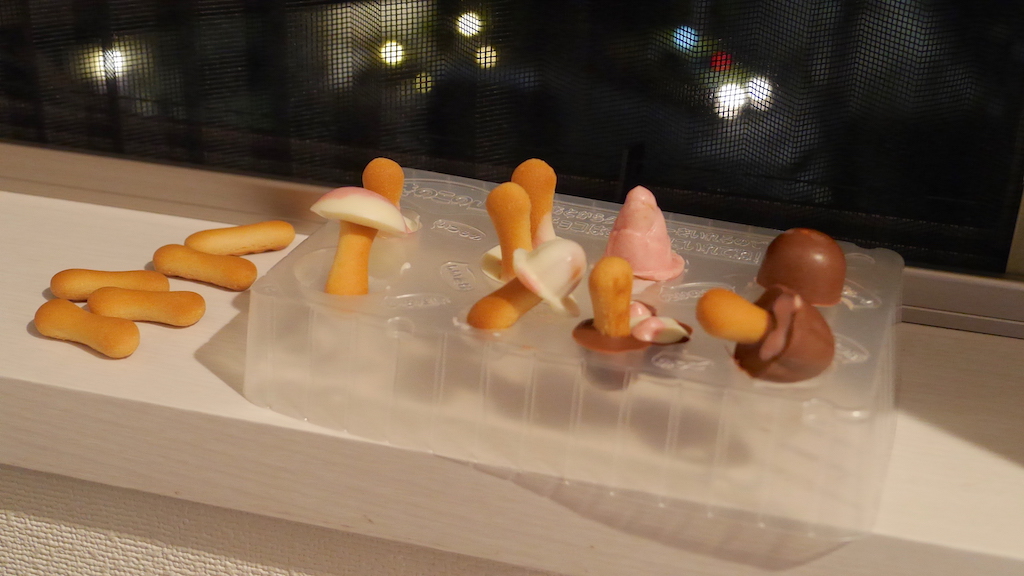 I'm all moved in! I think I'm in love with my new apartment too. Living in Japan, I've really come to appreciate small apartments and micro management. Growing up, I always thought my house was too small. While that may be the case for American standards, I feel like it's too big now! Here's a video tour of my new 1k in Shinagawa. I've since made a few trips to Ikea and fleshed the place out a bit more.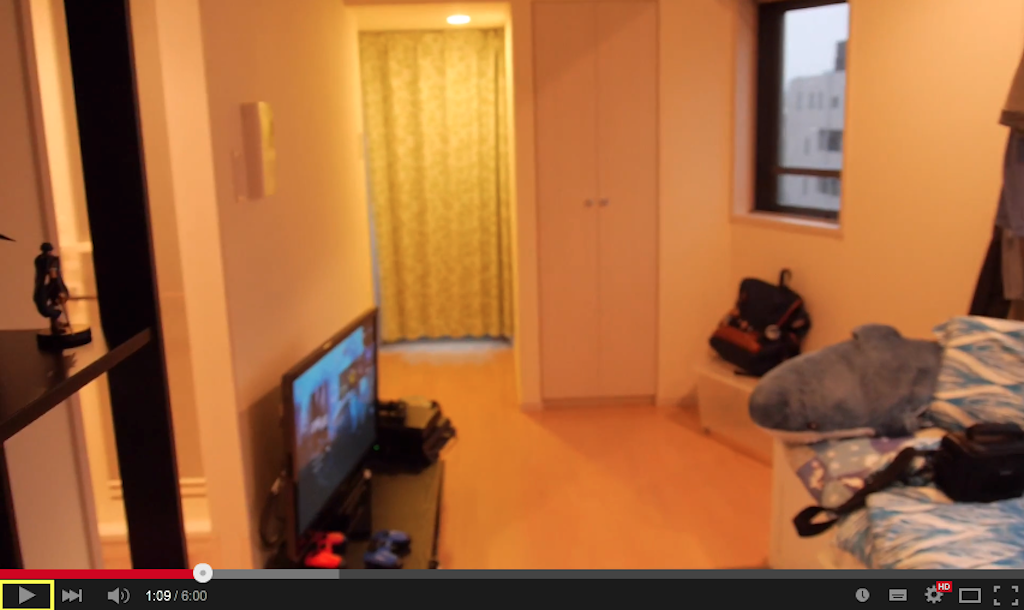 Nice apartment intro, Aaron. Great location too, right next to the station! I'm not sure I wasn't the only one on the edge of my seat to see if the rabbits are still there. Phew. Lost it at "KIRBYYYY".
We had some CouchSurfers over from Norway. I drove them across winding hilly roads to see a monkey feeding spot. As we continued to climb there by foot, this couple appeared on the road and would not let us pass. When we approached they'd show us their teeth.
After a few tries he did let us go through! I made sure to make a small snack contribution to the monkey kingdom inhabitants for this kindness.