Apr 28th 2015 | Let It Go. Seriously. Share Some With Me.
This month's shipment was a box containing four items. They should arrive to you by May 21. The contents were treats from the inescapable Frozen, avocado chips, and a double helping of sour gummies!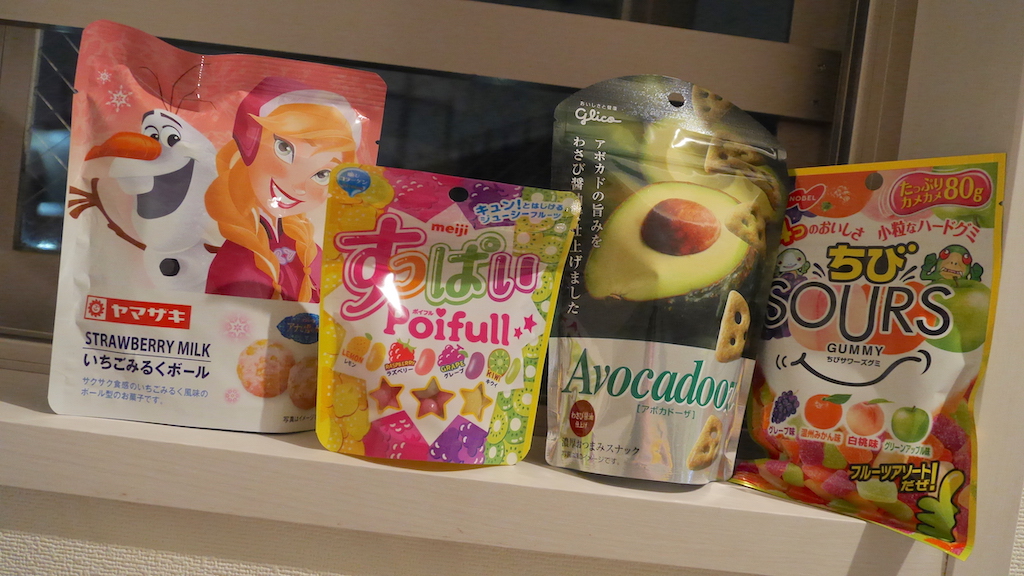 Sour Poifull
I know what you're thinking, and while they do look a whole lot like Jelly Beans, they're actually gummies. They're sweet and fruity, but these cute little guys are a bit too sour for me. I didn't read the package and just dove right in with a handful, and as usual, paid the sour price. Suppai (すつぱい) is sour in Japanese!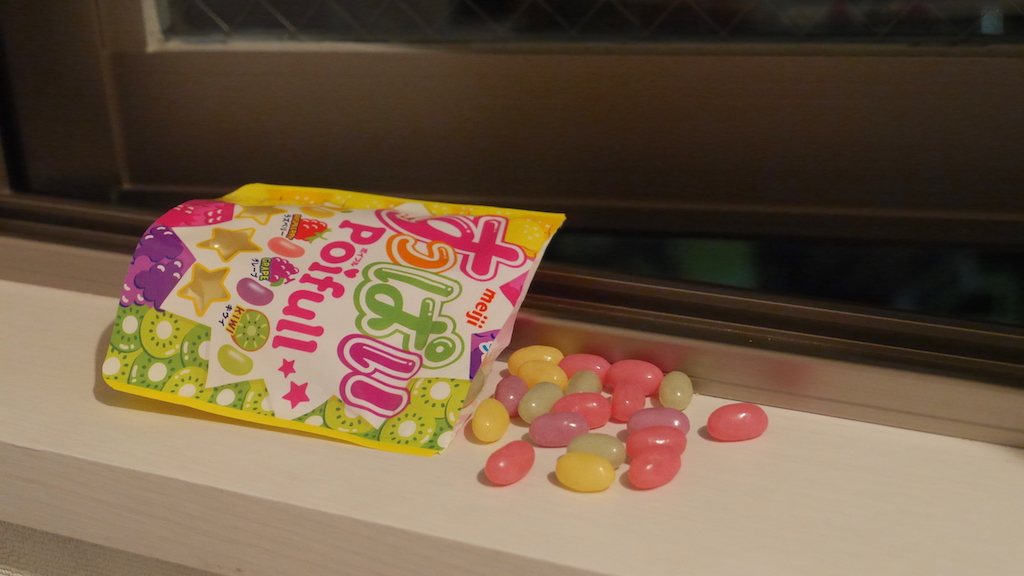 Avocado Snacks
I love these! They pack so much flavor into little bites. I always buy cheese flavors at the store, so I've never had a chance to try avocado until now. I like to call these "guacamole bites" because that is what they remind me of, super charged bites of guacamole. They're actually quite popular at bars as a side dish for beer too (as the back suggest), so I guess drink 'em if you got 'em. Or not because straight edge 4eva. xXx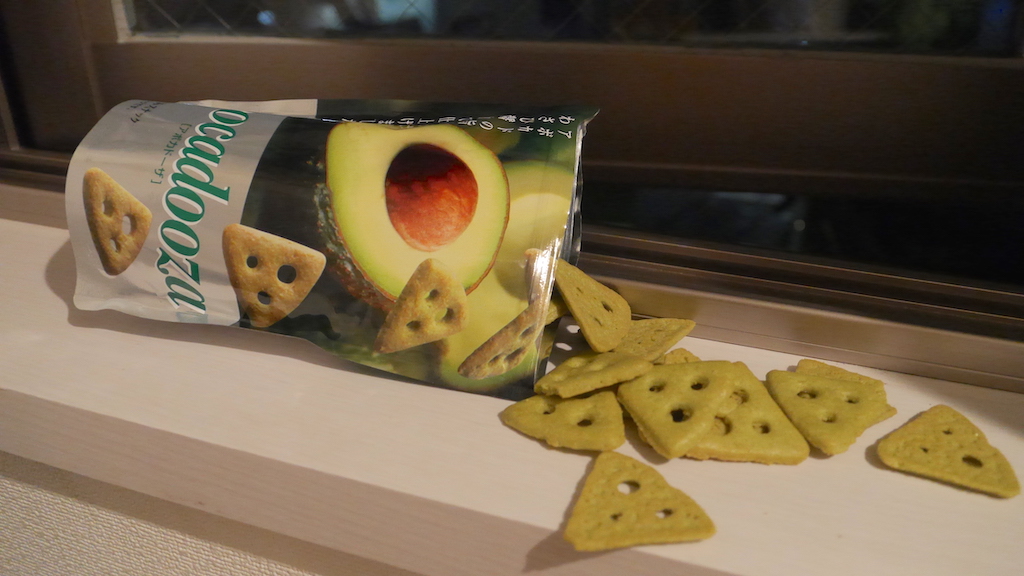 Chibi Sours
Now this is more like it. SOUR right on the package. All caps. All English. I was able to brace myself this time, but you know what? They're actually not too bad! These gummies are a lot more sweet than sour. In fact, the deceitful looking Poifull are way more sour. Then again, I am just a light weight!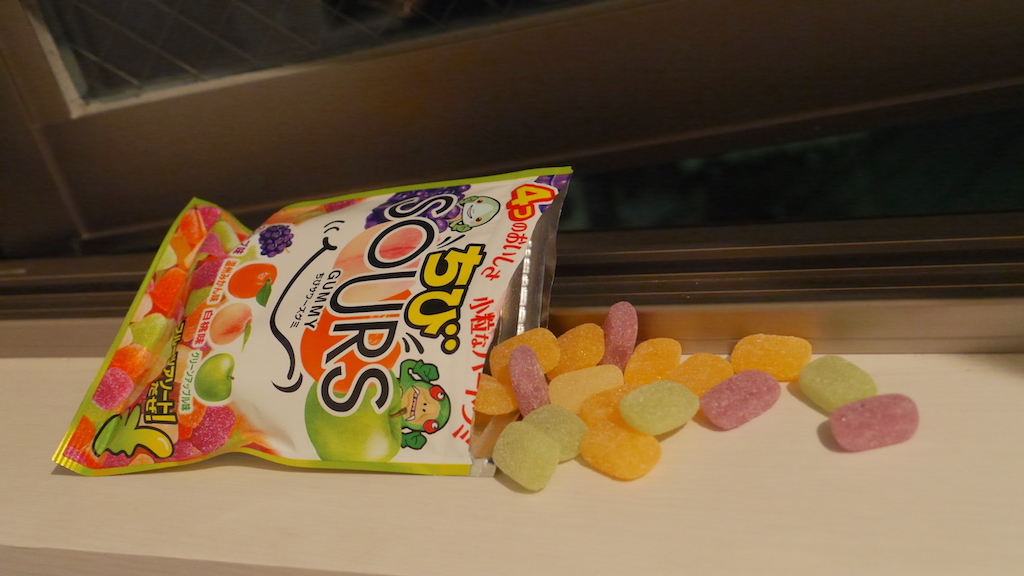 Frozen Strawberry Milk Snack
As an English teacher in Japan, I was horrified when I opened up the box from Bemmu and saw Anna's cold dead eyes staring back at me. I can't take much more Frozen in my life. Children sing songs from the movie nonstop, as do department stores and the speakers above sidewalks. I would seriously do anything to go back when "Last Christmas" was the holiday song of choice. November through March is Frozen-mania. Winter is coming. The night is dark and full of snowmen. Wait. What was I talking about? Right.
So these snacks are pretty good! They have a wonderfully satisfying crunch to them, and a sweet cereal like taste. I almost wanted to pour 'em into a bowl of milk and watch some Saturday morning cartoons.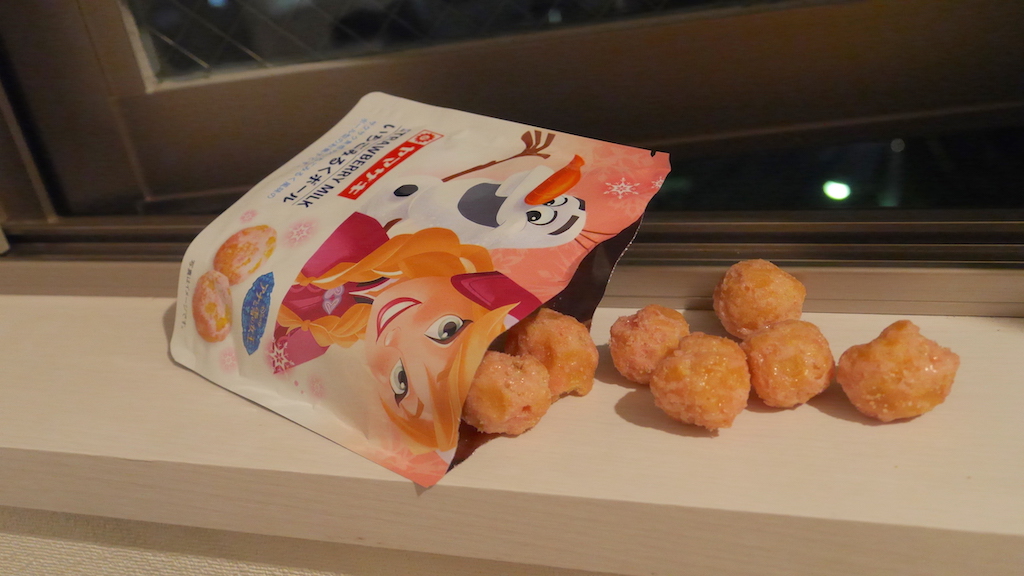 There really isn't a way for me to compete with the fantastic news underneath, so here's me dueling Darth Vader at the top of Mori Tower in Roppongi Hills. The Star Wars gallery is rolling through Tokyo.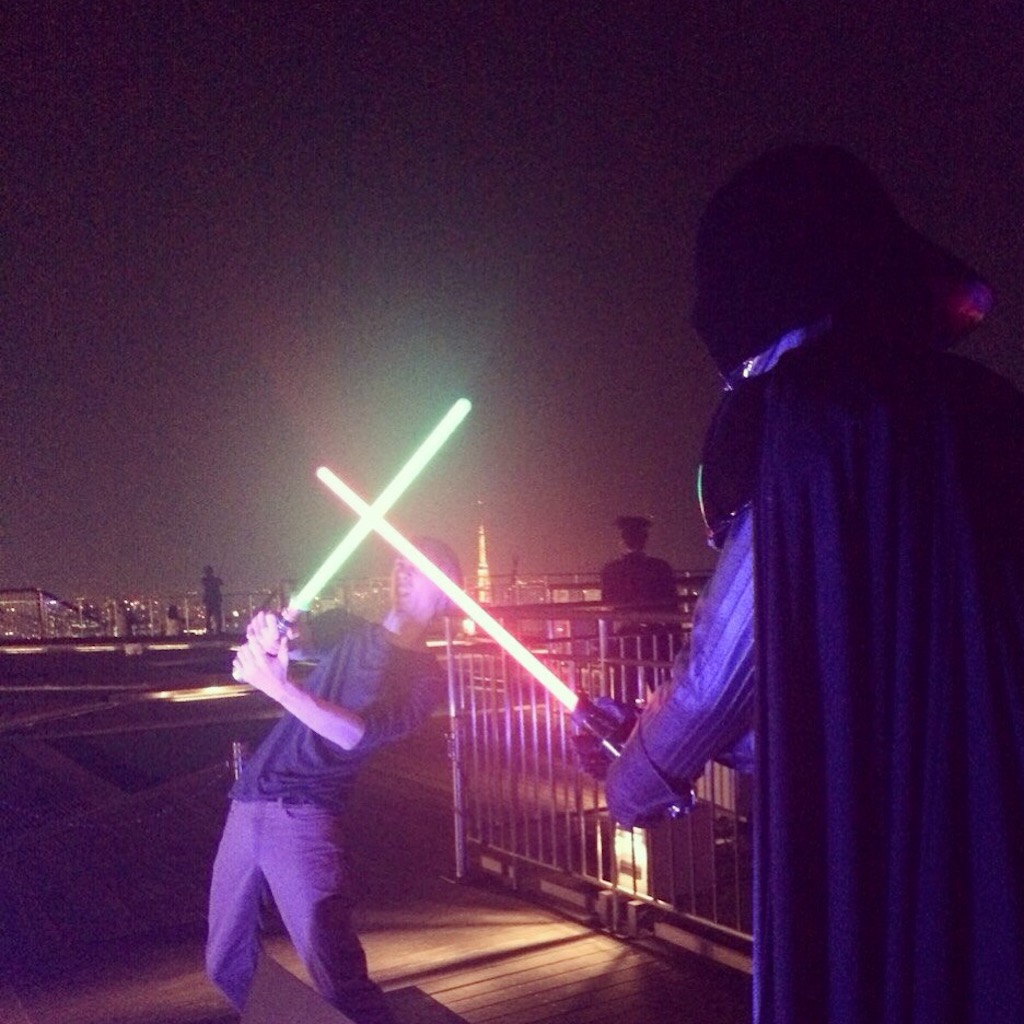 We're having a baby in July. She will be called Candy. No, just kidding. Well not about the baby, but it's a boy and we're going to call him Aito instead. It means "love funnel" in Japanese (愛斗) and "the real thing" in Finnish. Past few months have involved a lot of shopping and reading about baby stuff!