May 14th 2015 | Grapes, Berries and Roses.
This month's shipment was a box containing two items. They should arrive to you by June 14th. The contents were berry flavored rose soft candy and a DIY grape flavored gummi kit!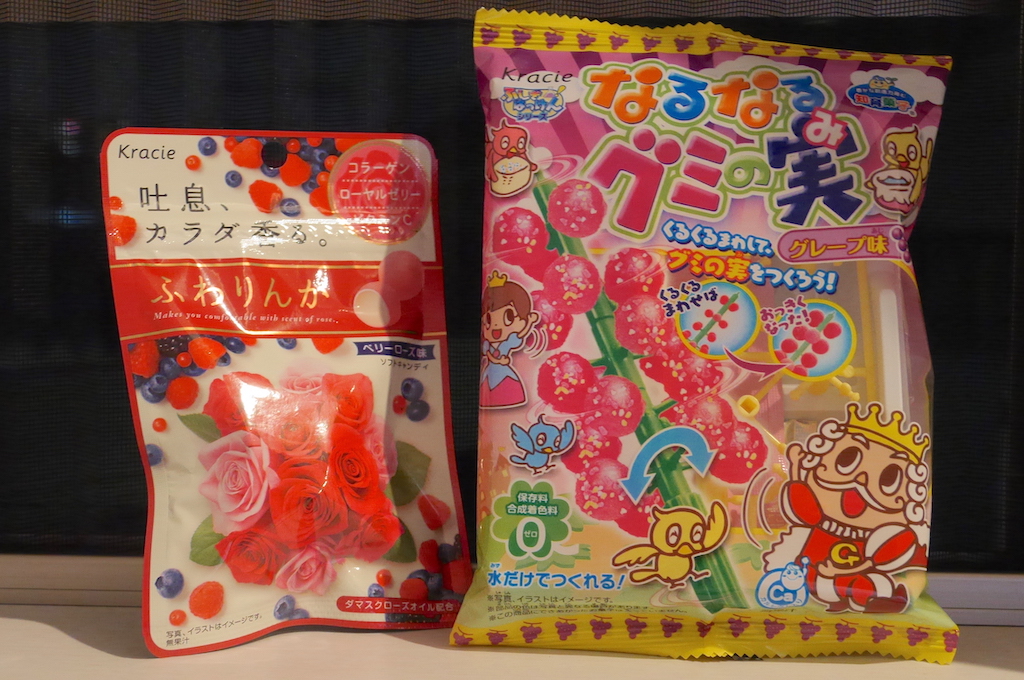 Rose and Berry Soft Candy
Japan really wants your breath to smell like roses. This is like the 3rd kind of rose candy with a package telling me my breath stinks and that I need to rose it up. What's the deal! These soft chewy candies have a sweet rose smell and a very berry taste. I'm not too sure you should replace the breath mints though!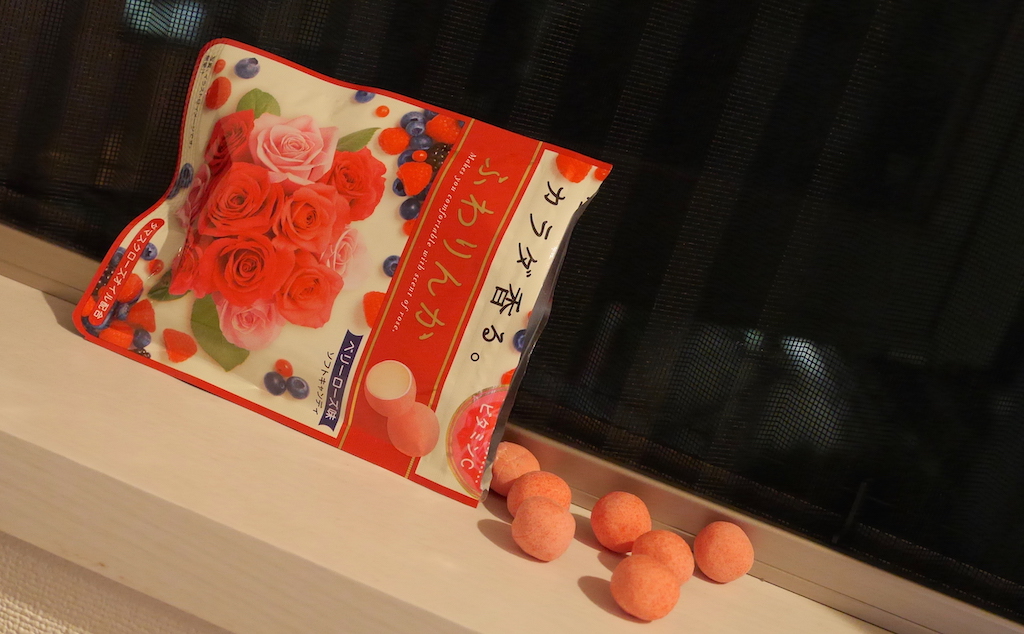 Let's Make Gummies!
This fun little kit is a grape flavored gummi maker! Truth be told I'm not the greatest at putting these kind of things together, but I managed to do it easy enough. Just put your "grape vine" together, and fill the left side of the tray up with water. Pour the contents in the green package into the water and mix it up.
Then pour the pink contents into the other side. Rotate your grape vine while it's dipped in the water in one direction (like a spit), then rotate it while it's in the powder in the other direction. Do this a couple of times to make nice gummi spheres, then sprinkle some candy from the final package on top and enjoy!
Make sure your final rotation is in the water and not in the powder side.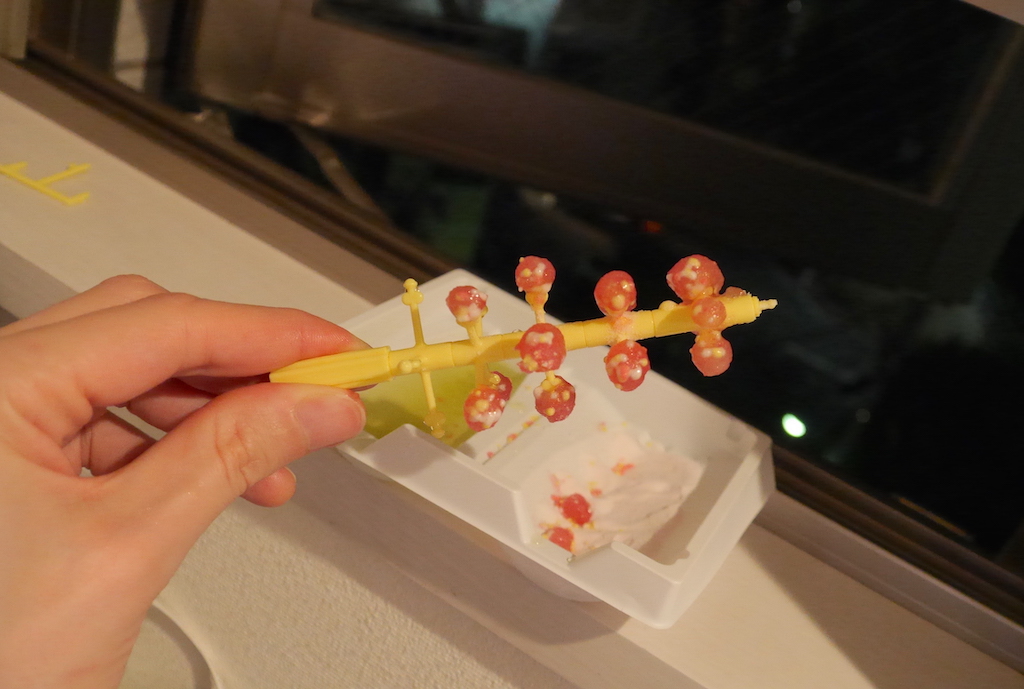 The store next to my apartment sells melon soda that kind of looks like beer. In fact, I thought it was beer until my girlfriend told me otherwise. It kind of reminds of seeing candy cigarettes back in America when I was a kid. I don't think this kind of stuff would fly today back home!
Is that a bunny I see in the background on Aaron's picture? Glad to see him safe! That reminds of a place we recently visited, which I think the bunny would also find very stimulating.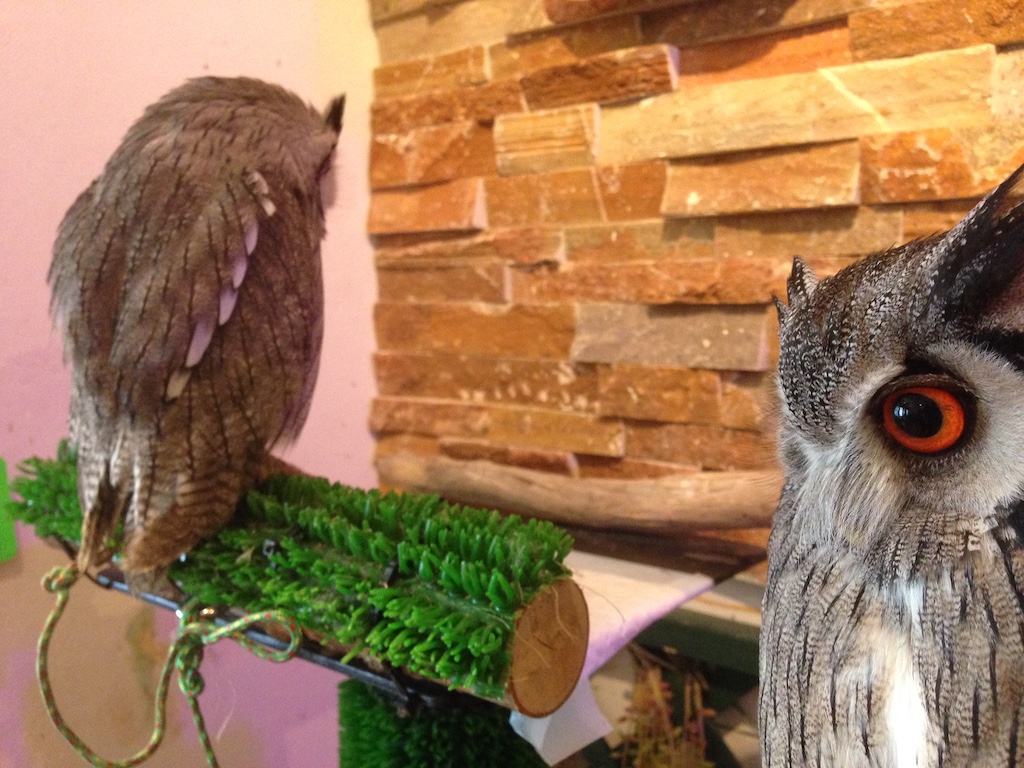 We visited an owl cafe in Osaka. They are getting popular in Japan now. For about $20 you can have a coffee with different owls around and feel like Harry Potter. We were only allowed to touch their beaks.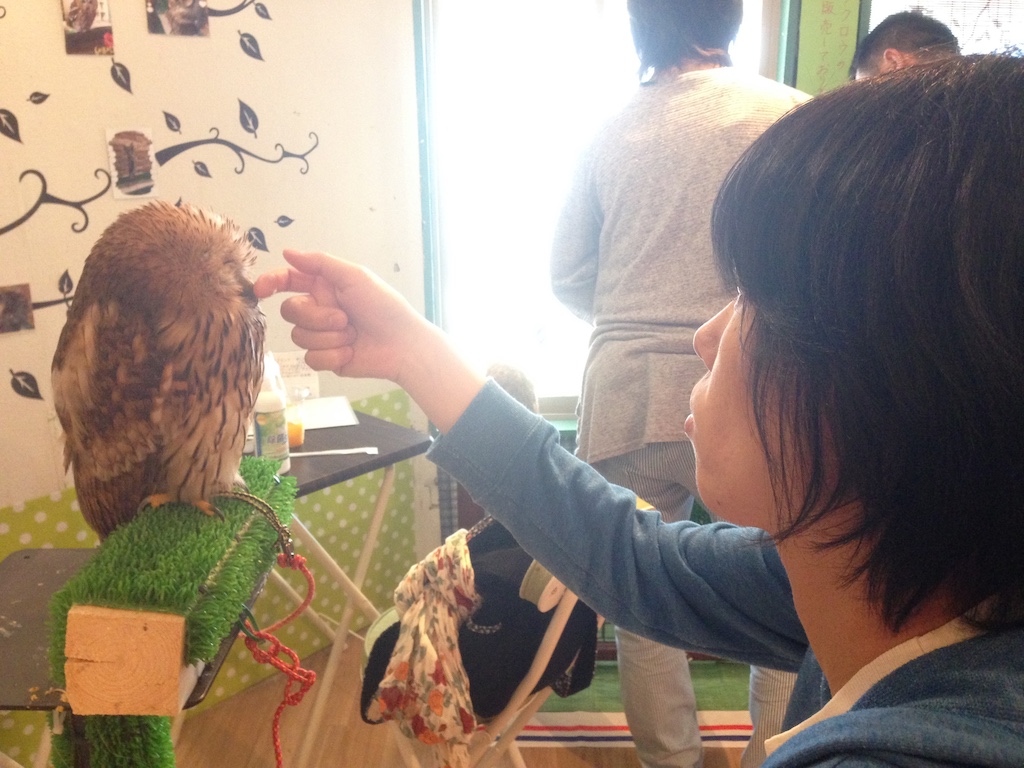 While they were really cute, it didn't feel right to keep a flying hunter chained to a small room and I quickly started feeling very sorry for them. I'll probably have sadness flashbacks in particular about the big one scanning the room with his big eyes anxiously, preferring to sit on the floor (update: yep, still in 2017 I sometimes feel bad about those owls, I recommend not visiting this place ).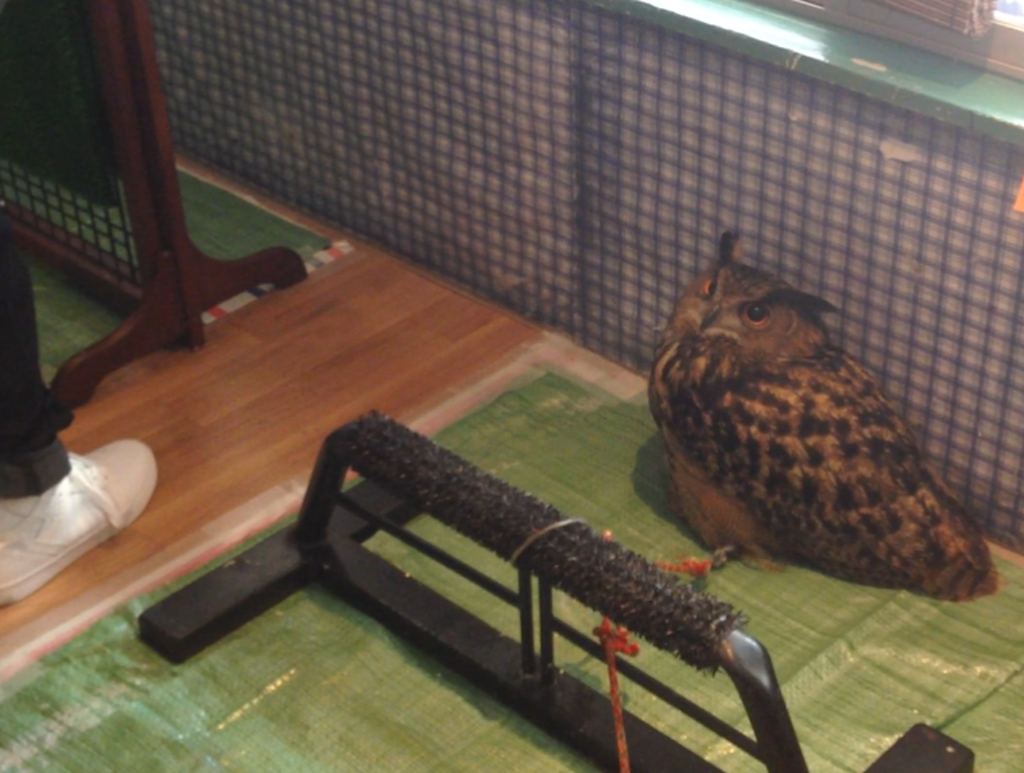 Owl facts: they have two independently controllable eyelids per eye.
We use our eyelids to moisten our eyes to keep them from getting dry and also when sleeping. Owls do these things too, but they have one eyelid specialized for each case! It looks very strange to see an eye closing from two different directions.