May 28th 2015 | Let's All Go To The Movies ♪
This month's shipment was a box containing three items perfect for any movie night. They should arrive to you by June 28th. The contents were soda gummies, crispy ice cream and gourmet popco- Wait. It isn't?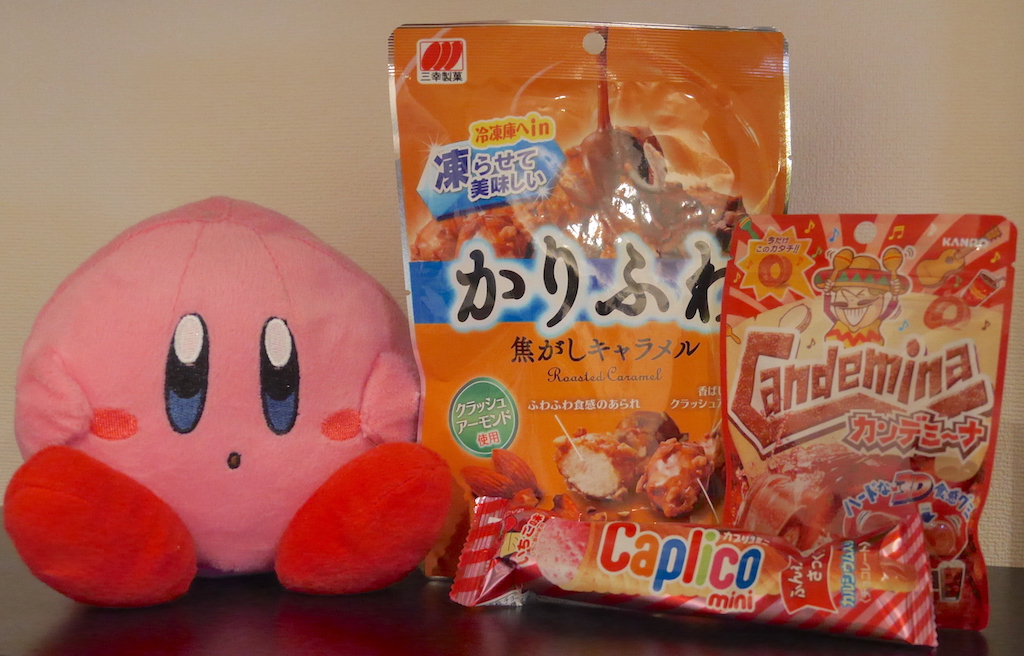 Strawberry Caplico Mini
This cute treat is shaped like an ice cream cone, but as they say, looks can be deceiving, and while it is cute, it also packs a sweet and delicious strawberry punch. The cone is crisp like a wafer, but the inside is soft strawberry cream.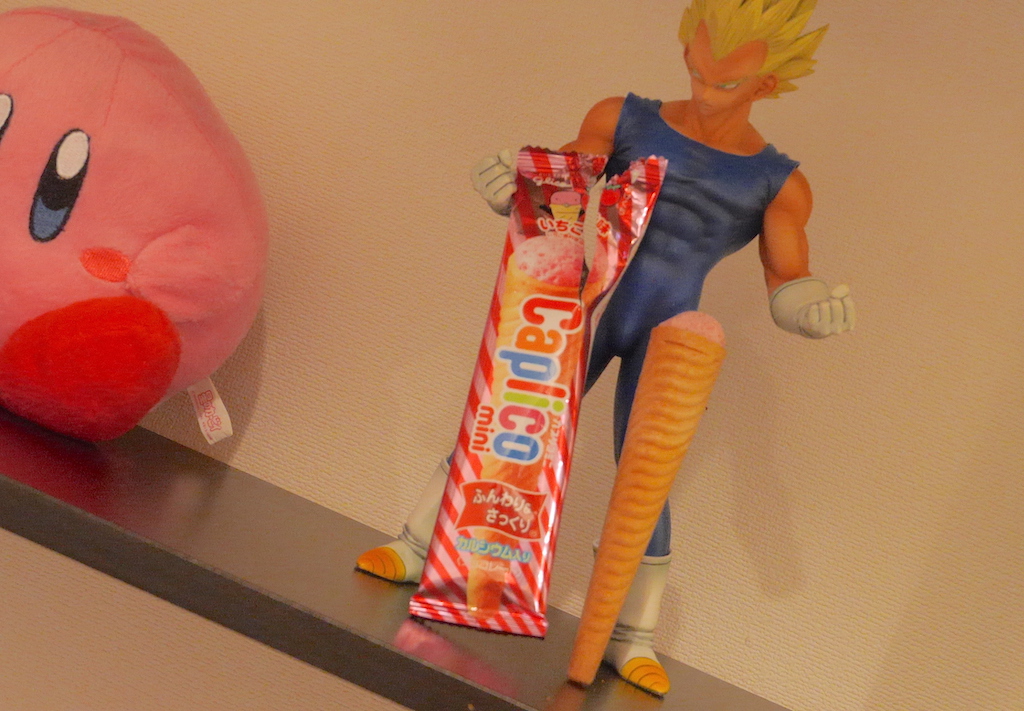 Candemina Sour Cola
Soda flavored 3D gummies! Just looking at these I knew there was going to be a sour kick, and I was not disappointed. The sourness overpowers the cola flavor at first, but the cola taste pours in after a few moments.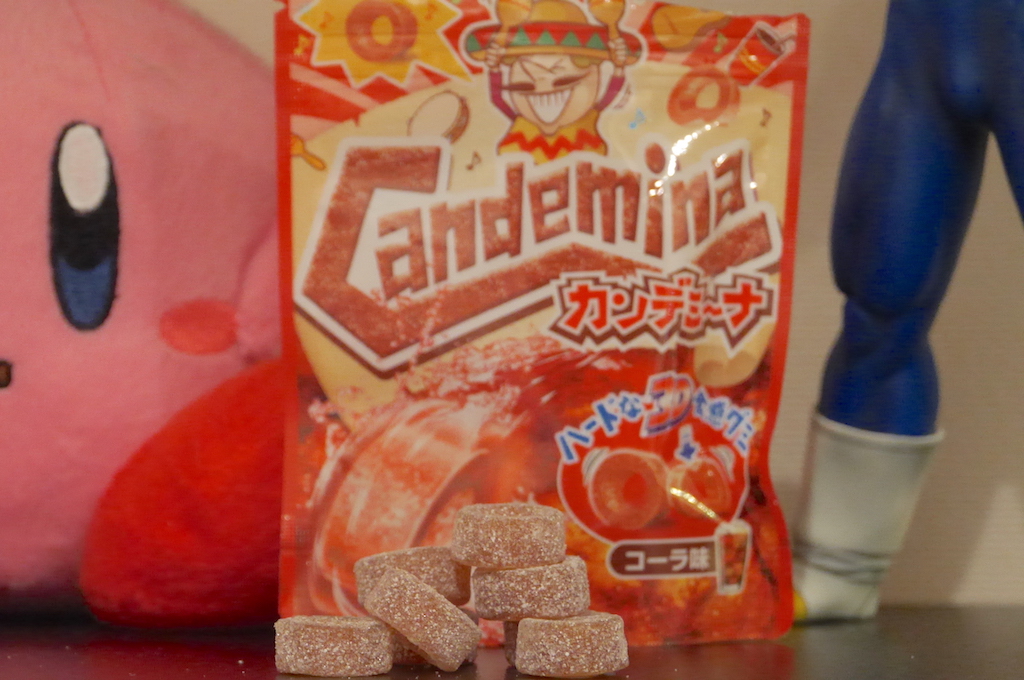 Miyukiseika Roasted Caramel and Almond
This looks a lot like popcorn doesn't it? Would you believe it's actually rice cracker? The roasted caramel and almonds come together for a wonderful mix of sweet and bitter flavors, with a nice satisfying crunch to complement. Definitely the kind of stuff you want to sneak into a movie theater!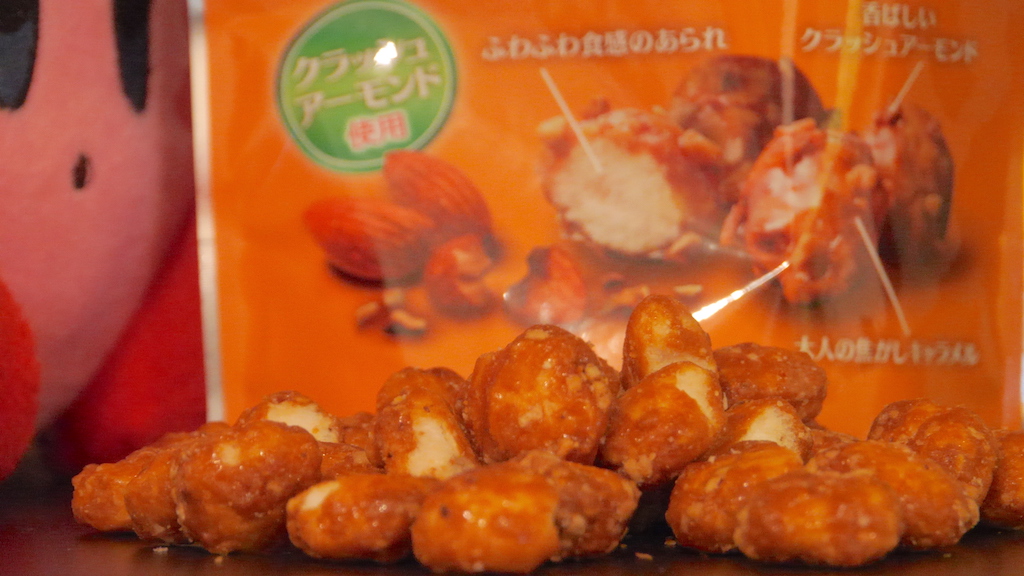 Those were some pretty cool owl facts from Bemmu last month. I definitely agree they'd probably be happier out in the wild. I think the same could go for all the penguin and other wild animal cafes in Tokyo too. I'm not so sure my rabbits would do too well on their own. I think they're too used to be waited on hand and foot. Speaking of rabbits, here are some rabbits facts for you:
They destroy everything.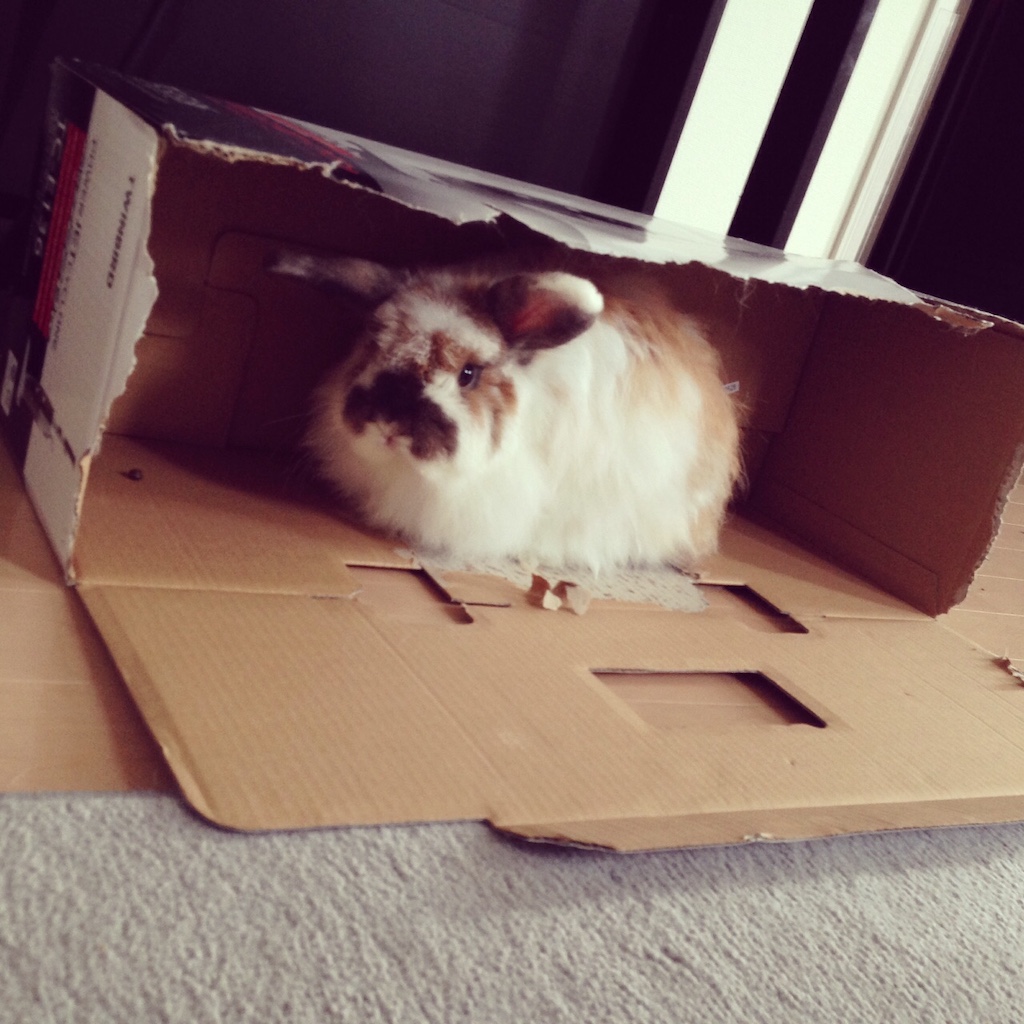 They serve The Watch.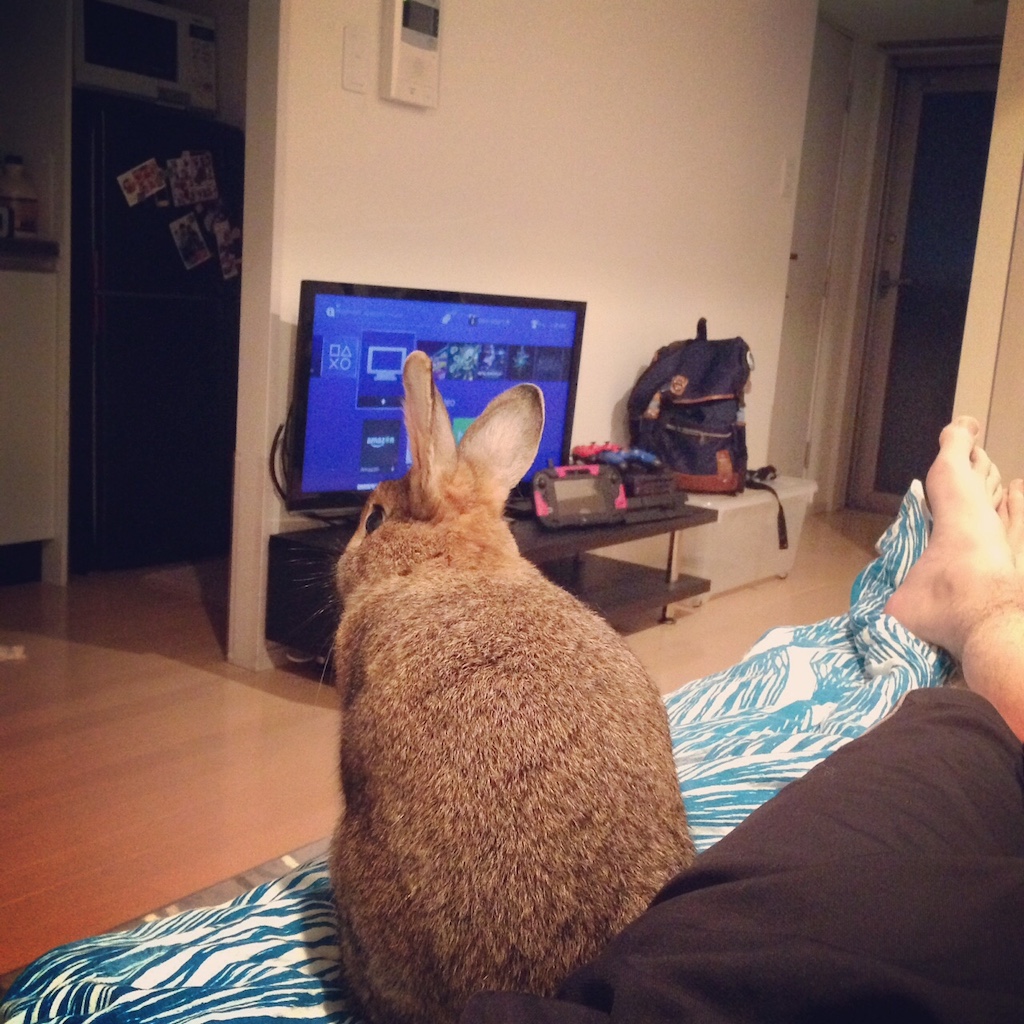 They follow hierarchy.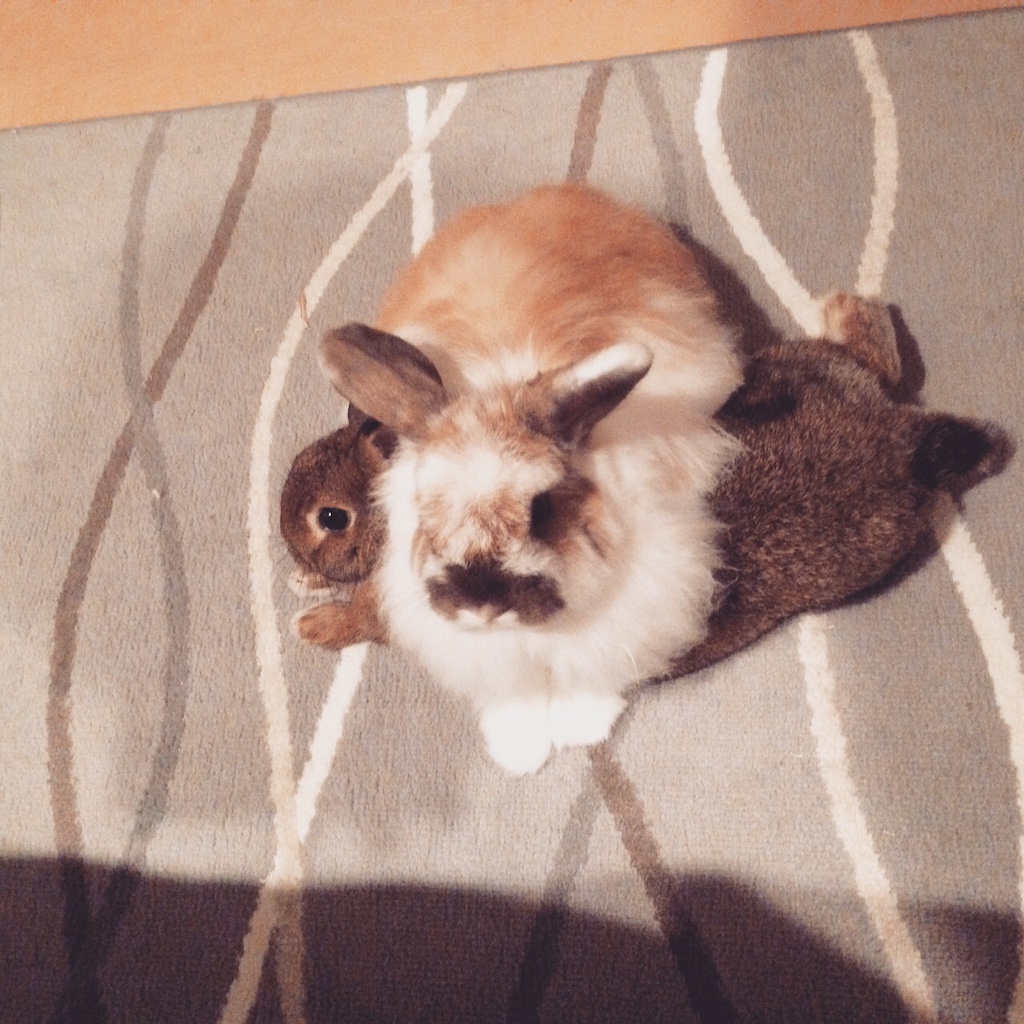 They won't let you sleep in.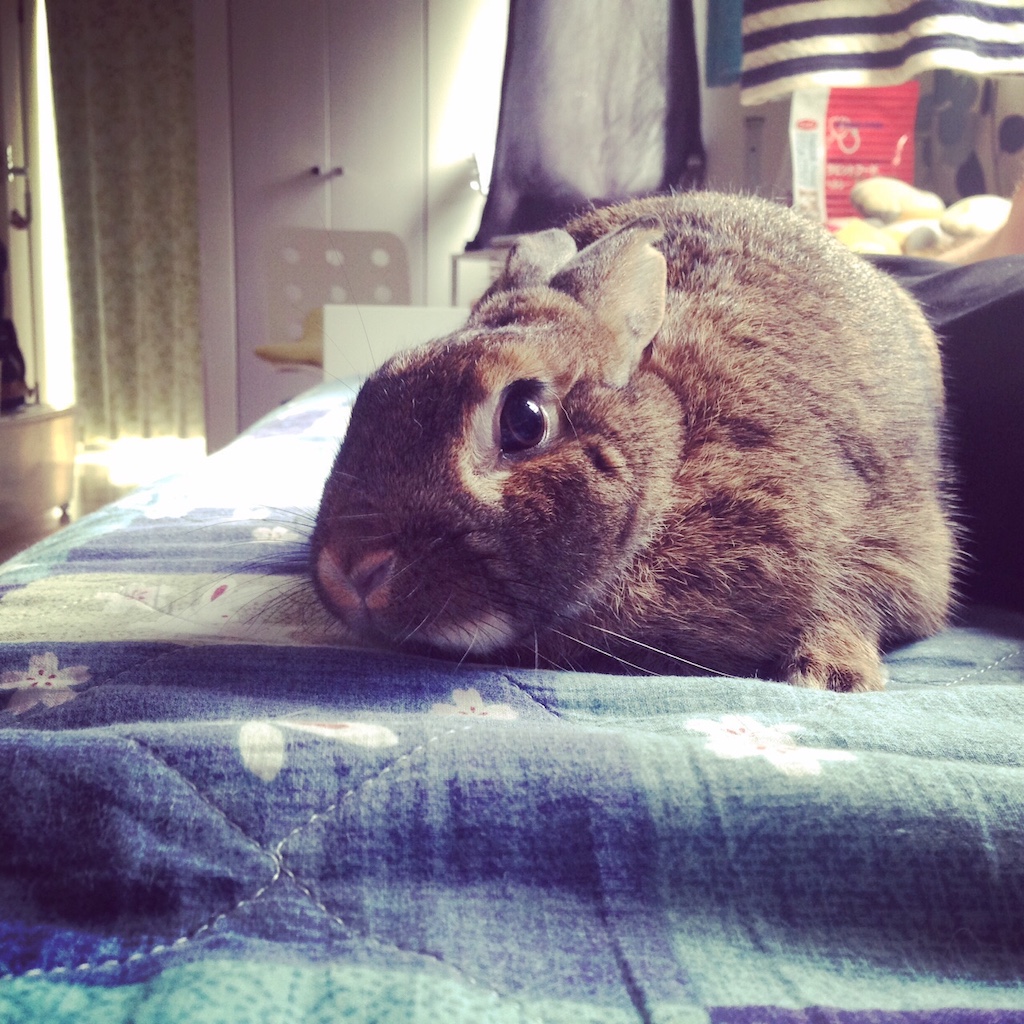 Wow Aaron, had no idea there really are penguin cafes.
Before visiting Japan for the first time, I used to fantasize about the trip by reading Japan-related blogs. I was closely following a blog called HunkaButta. It's about a guy's adventures after moving to Japan. This was when Facebook, YouTube, Tumblr, Twitter didn't exist yet. Being able to peek into someone's life in Japan was special.
One day HunkaButta posted that they had a child. The blog went from covering interesting stuff about Japan to being just stuff about childcare. I was disappointed, as Japan is cool and fascinating whereas childcare was about the dullest topic imaginable.
But as we are having our first child, my section here is at similar risk. I'll try to resist and at least mix the kid stuff with Japan stuff! If I don't make it, at least we'll have Aaron. So umm... here's a cat I spotted. Totally not writing about shopping for baby goods, which is what we've actually been doing mostly.