Jun 28th 2015 | IT'S TIME TO DUEL...WITH GUMMIES.
This month's shipment was a box containing three items. This shipment will likely arrive to you around end of July / beginning of August. The contents were delicate gummies, battling gummies and sweet caramels.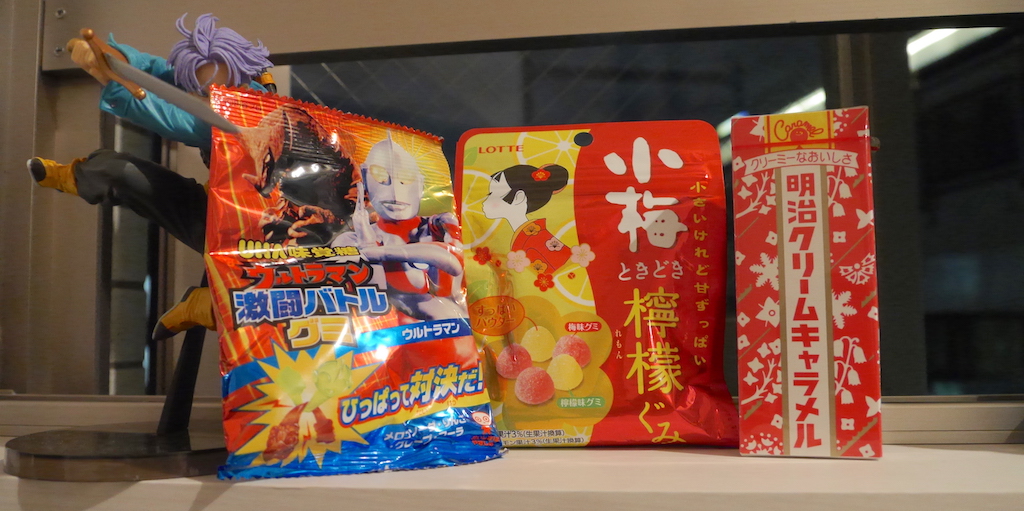 Meiji Caramel
These are soft and chewy caramel cream cubes from Meiji. It's such a simple confectionery, but it's delicious none the less. A sweet treat that is easily shareable thanks to every piece being individually wrapped. Now that's the Japanese way!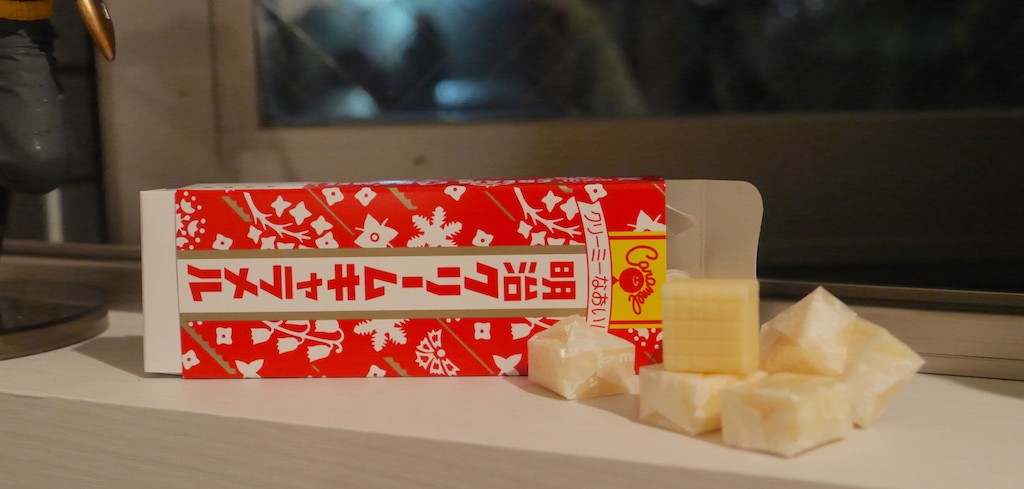 Lotte Ume & Lemon
These gummies are delicate and quaint. The yellow gummies pack a sweet lemon flavor, while the red pieces have a subtle sour Japanese plum flavor. Put on your cleanest yukata and combine 'em for an exquisite summer taste! (Bemmu note: OK, I will pick the cleanest out of my hundreds of yukata ).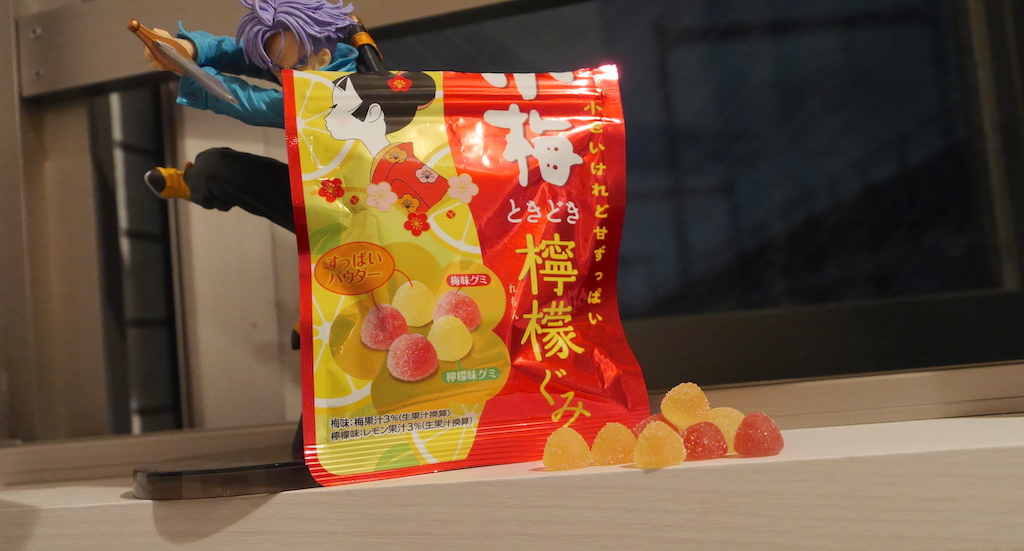 Ultraman Battle Gummies
I'll be honest. I was never into Ultraman (Bemmu note: sacrilege! ). My brother and I rented an Ultraman game for SNES when I was eight, and we couldn't figure out how to get pass the first boss. That's as far as my knowledge on the subject goes. As for these candies, it's a pretty unique take on gummies!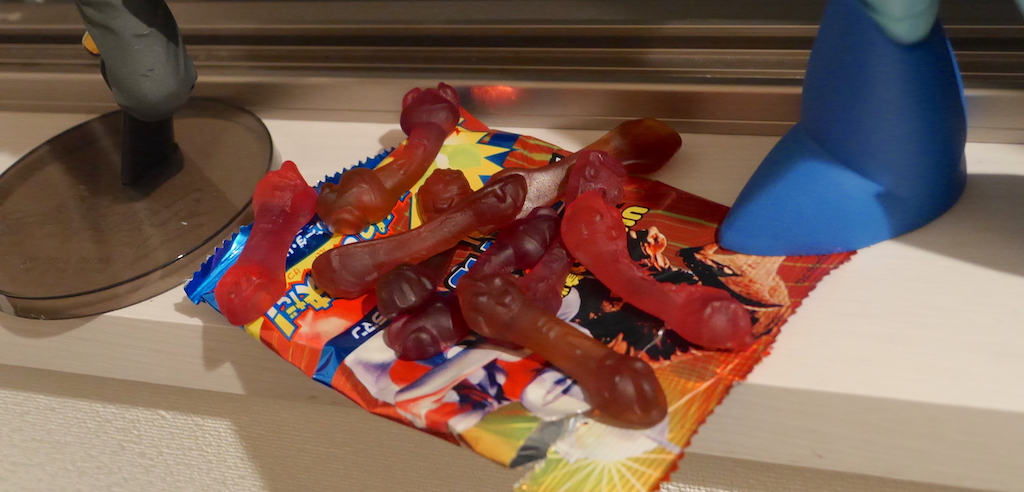 These ultraman gummies actually battle it out. Wrap them around one another and yank them for a yummy match of tug-of-war! The first one to snap in half loses.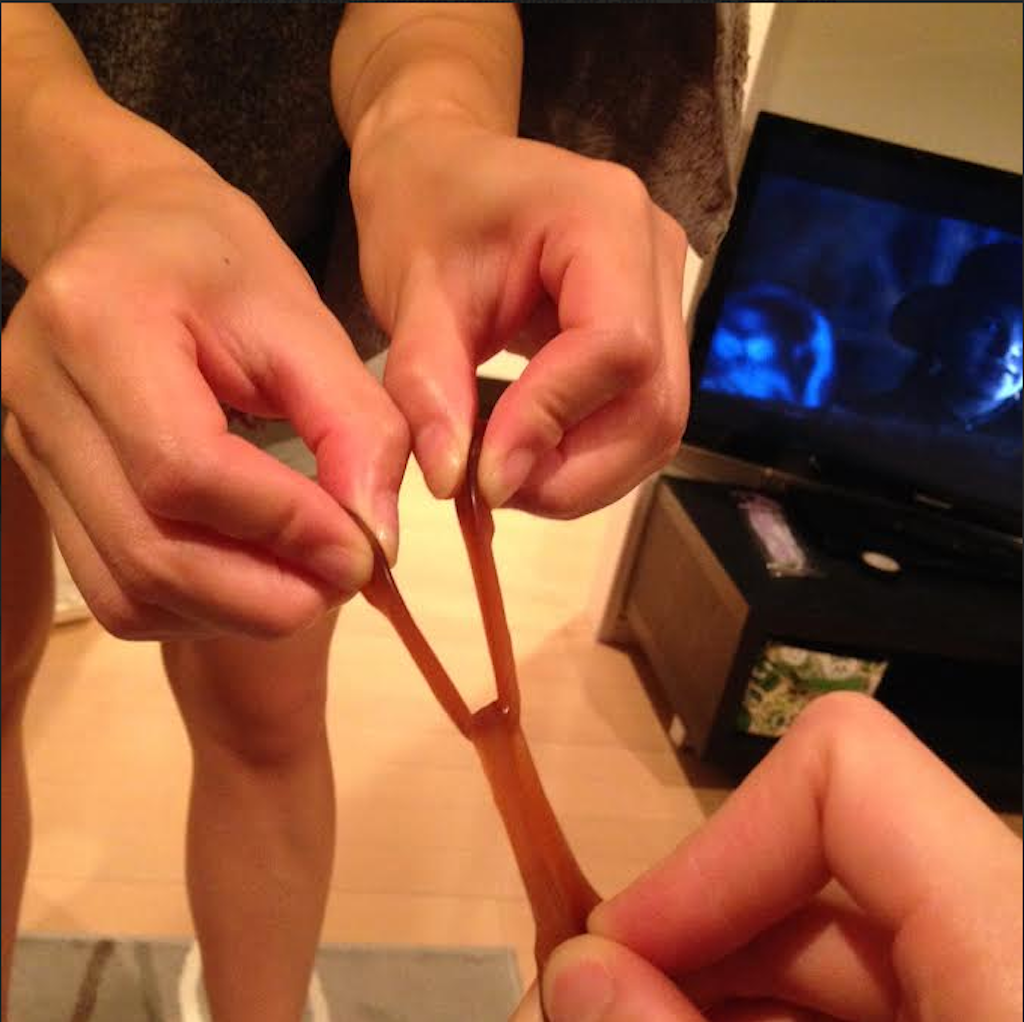 The flavors are supposed to be cola, grape, apple and melon soda, but my package only contained grape and cola. The flavors, cola in particular, were pretty strong. Though I wish I could say the same for my gummies' durability.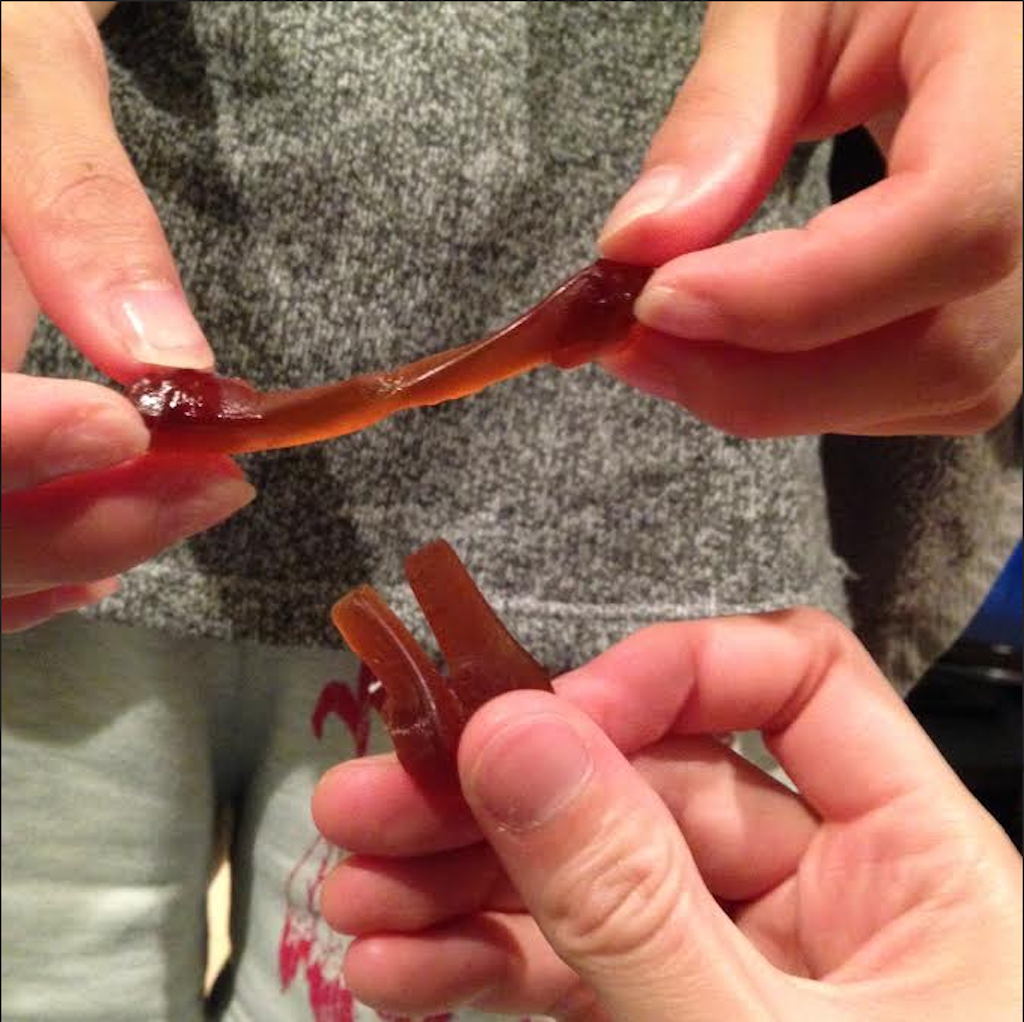 I went to the Tokyo National Science Museum in Ueno recently. It was pretty cool, but since I can't read kanji I had to go with just looking and Googling the Latin names of stuff. This was my first time seeing dinosaur fossils up close too. I was geeking out pretty hard. Here I am even touching a real life Helix Fossil.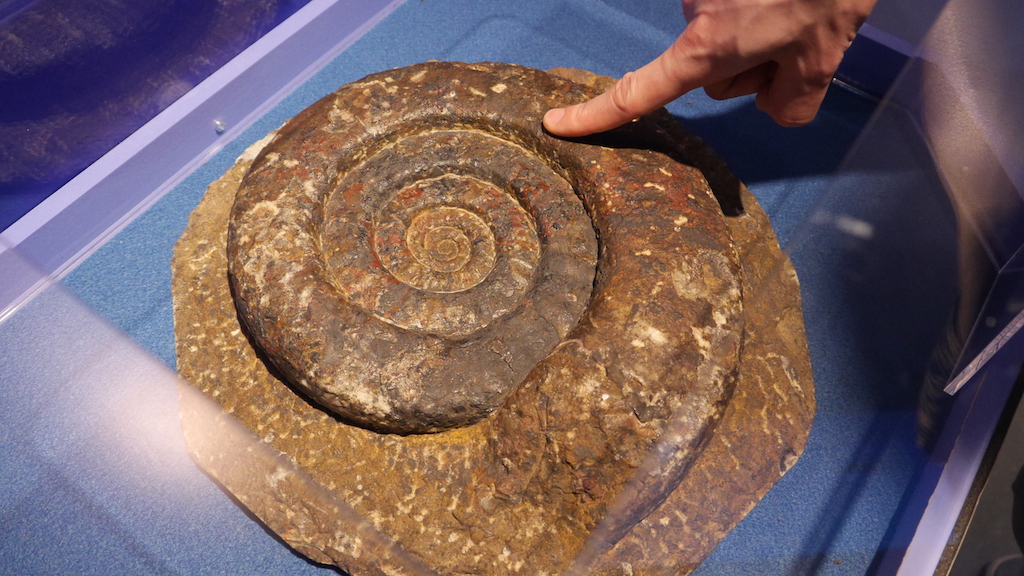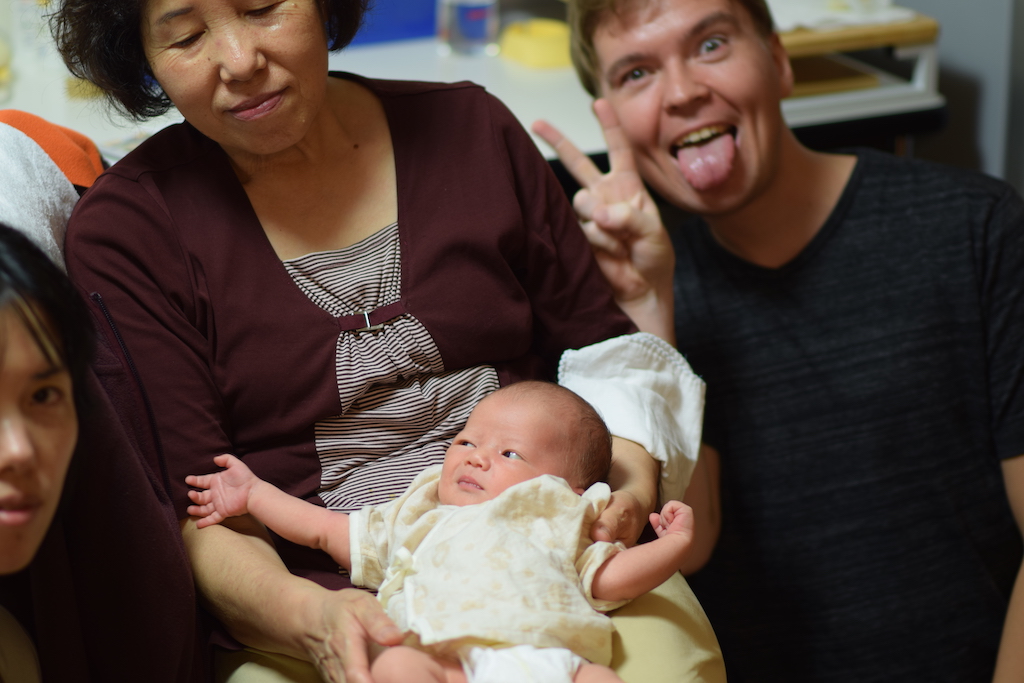 Bemmu started writing a book about how to start and run a subscription box. I've tried to talk Nachi into writing one too about her life as an exchange student in Finland, but so far I haven't been able to persuade her!