Jul 28th 2015 | You Say Tomato, I Say Mochi...Yogurt?
This month's shipment was a box containing three items. This shipment will likely arrive to you around end of August / beginning of September. The contents were yogurt blasted soft candy, tomato hard candies, and traditional Japanese mochi with a chocolate twist.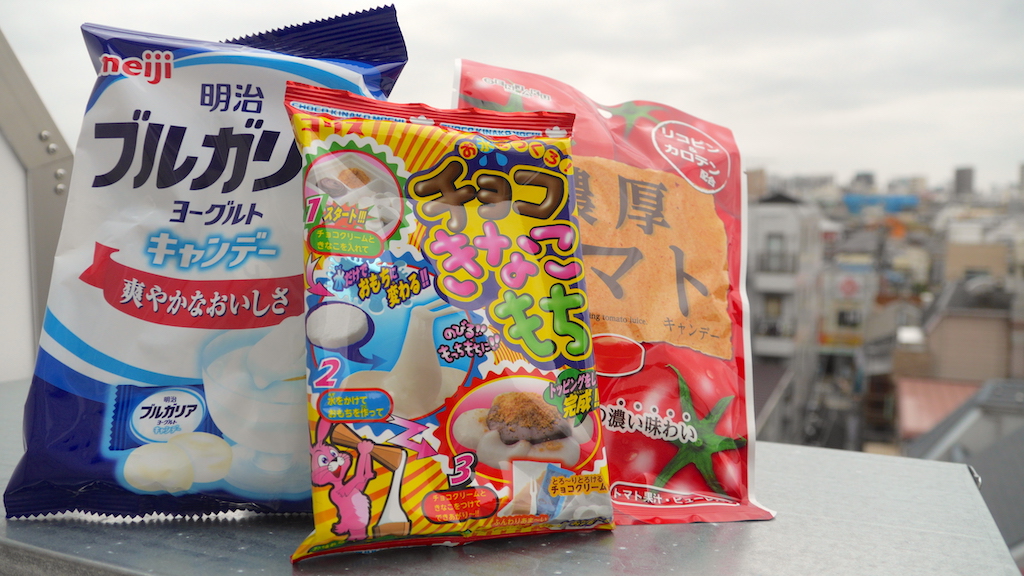 Meiji Bulgarian Yogurt
These sugar coated soft candies have a creamy yogurt taste packed inside. Apparently it's made with real Bulgarian yogurt all the way from Bulgaria after Meiji executives visited the country. I'm not sure I know what the difference between Bulgarian yogurt and regular yogurt is, but it sure does sound fancy! (Bemmu note: Bulgarian yogurt is at least the best yogurt available in Japanese supermarkets, we buy it daily ).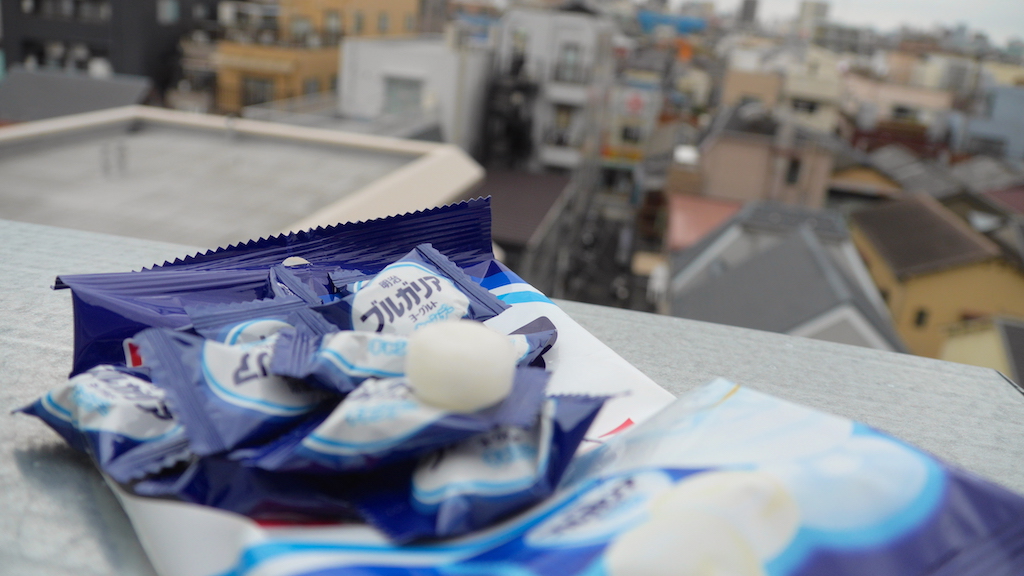 Senjaku Tomato Candy
These hard contains use real tomato juice. If you don't believe me, it's right there on the packaging! This candy is not overly sweet, but the tomato flavor is very strong. I'm not the biggest fan of tomatoes, but this unique candy had me reconsidering my taste buds!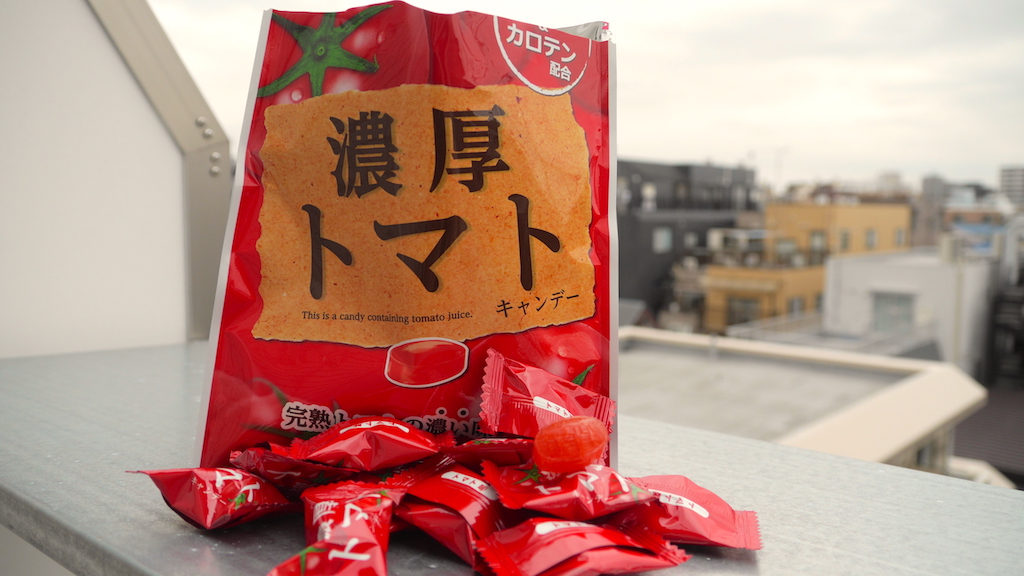 DIY Kinako Chocolate Mochi Kit
Mochi is a traditional Japanese sweet made from a kind of pounded rice. It becomes really gooey and fun to eat. Children and adults alike love the stuff! This kit contains kinako, a popular sweet soybean flour, and chocolate for topping sauce. Everything you need is included, just add a little water to the mochi until it becomes soft. If you still feel unsure how to make it, here's a tutorial on YouTube.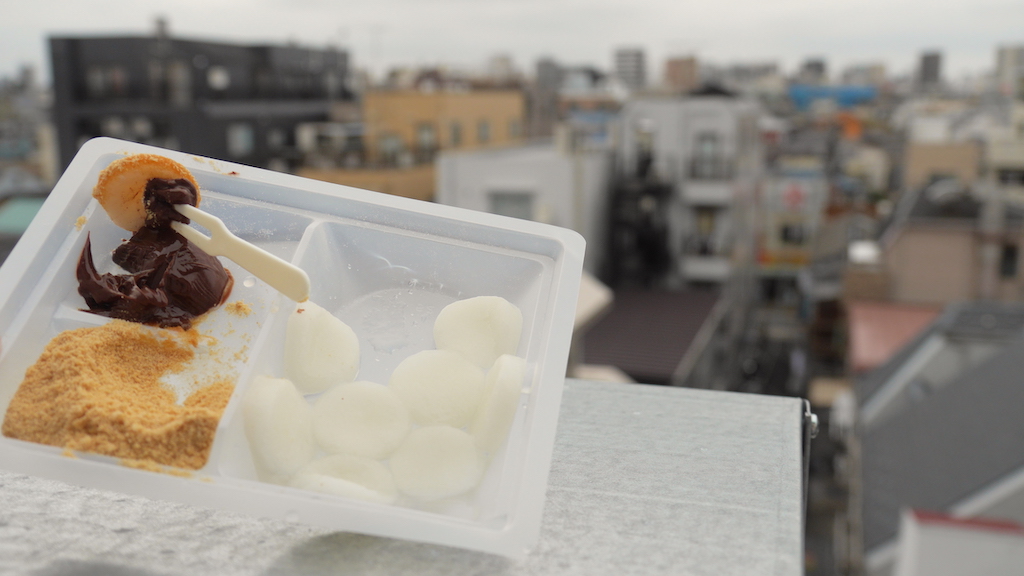 I was offered a modeling gig recently for a famous clothing brand in Japan called Nico And. They flew me out to Hachijo-jima for two days. It was a lot of hard work running around on an island in sweaters and winter gear, but they paid for all the food, the hotel and the plane ticket. I wish I'd had time to relax and enjoy the sights, but it felt like after every cut it was time for another one!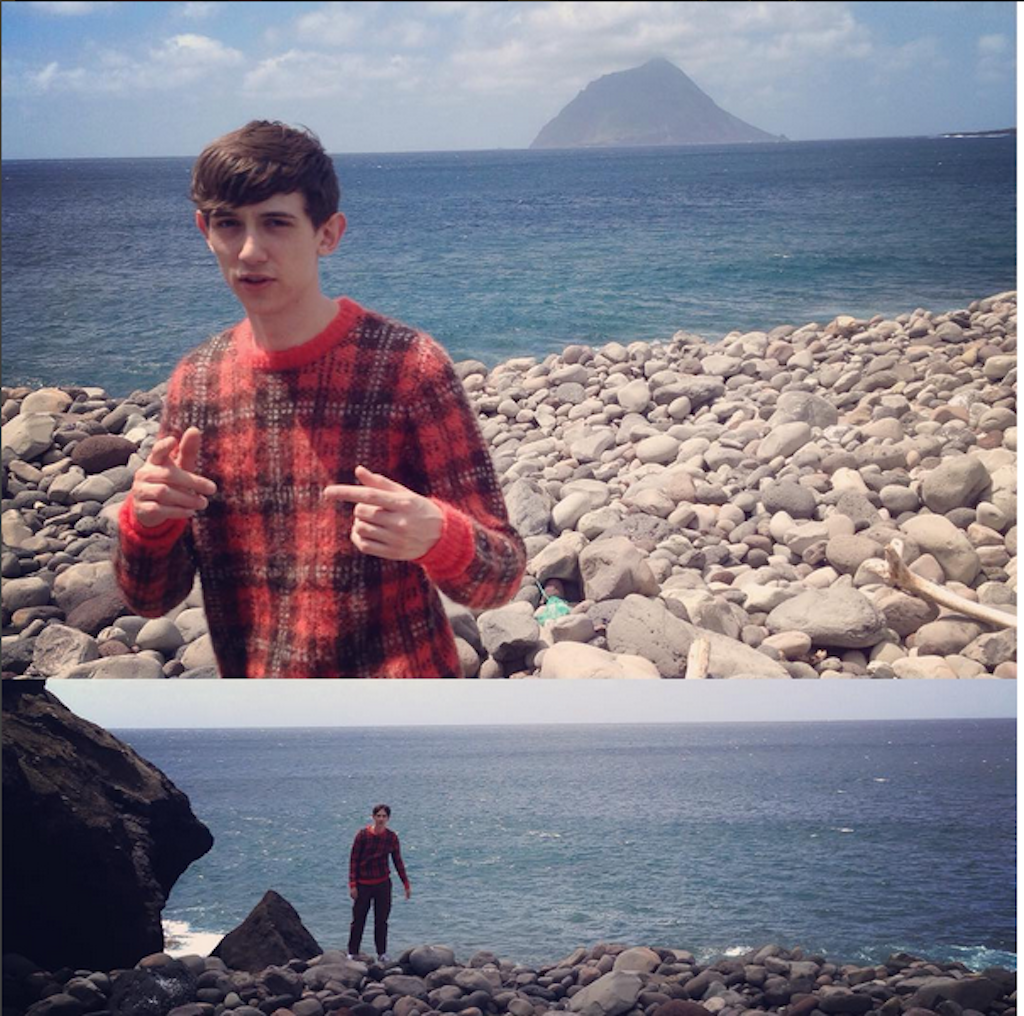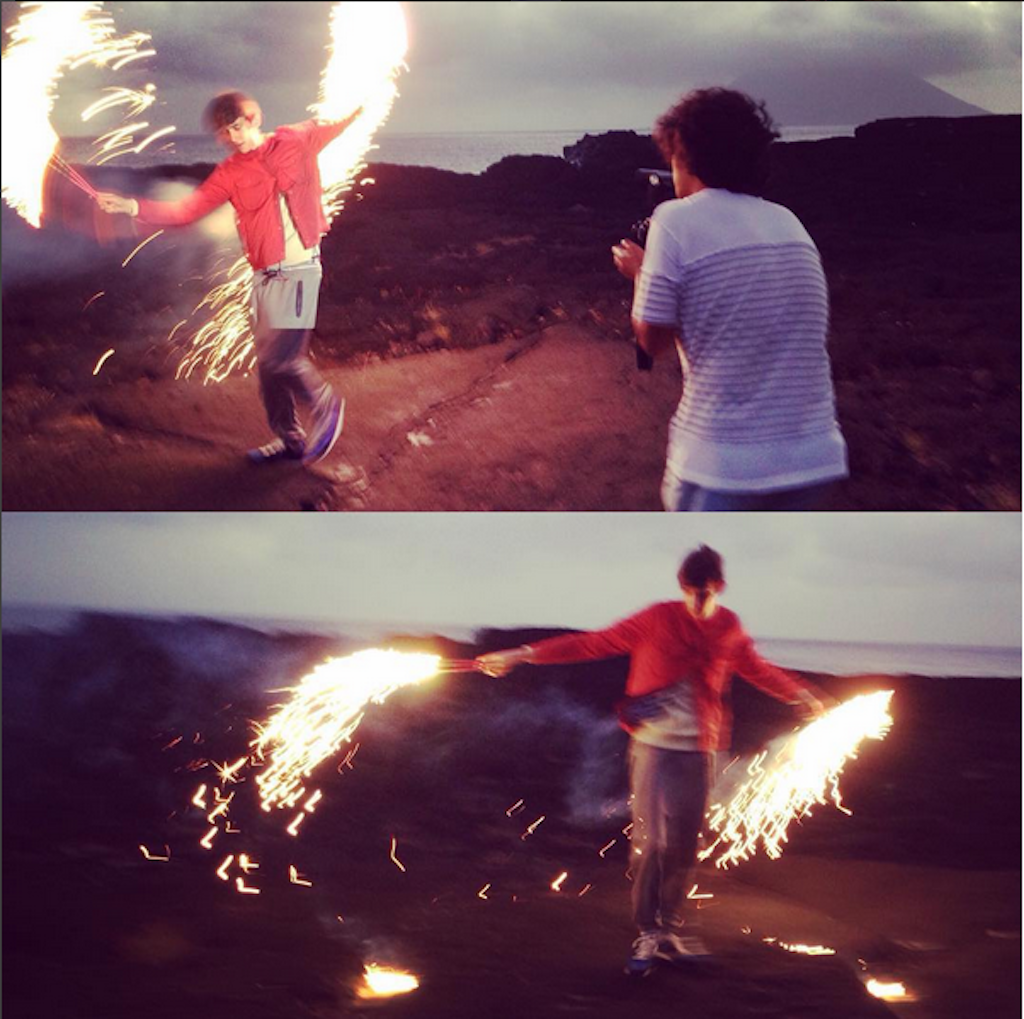 After moving to Tokushima and being so close to the sea, I'm making full use of it by swimming at least once a week. Last time I saw a group put up a tent and start grilling some food. I walked over and introduced myself.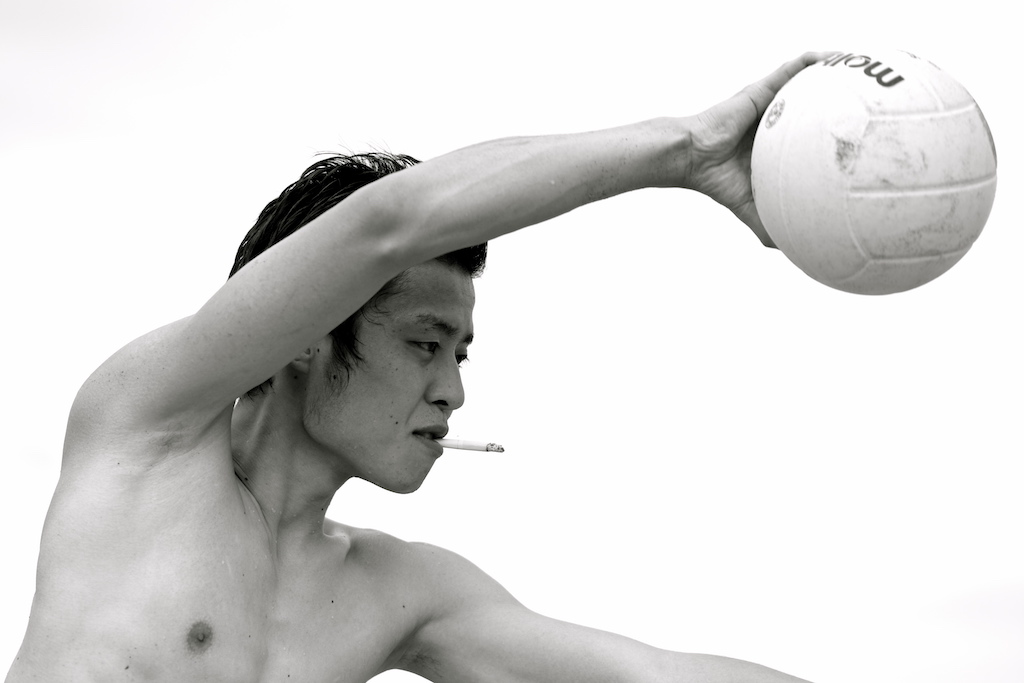 Soon I got invited to playing beach volley with them. They turned out to be the night cleaning staff for a department store. We buried one of the guys in the sand and I painted his face. The guys also performed some other minor enhancements.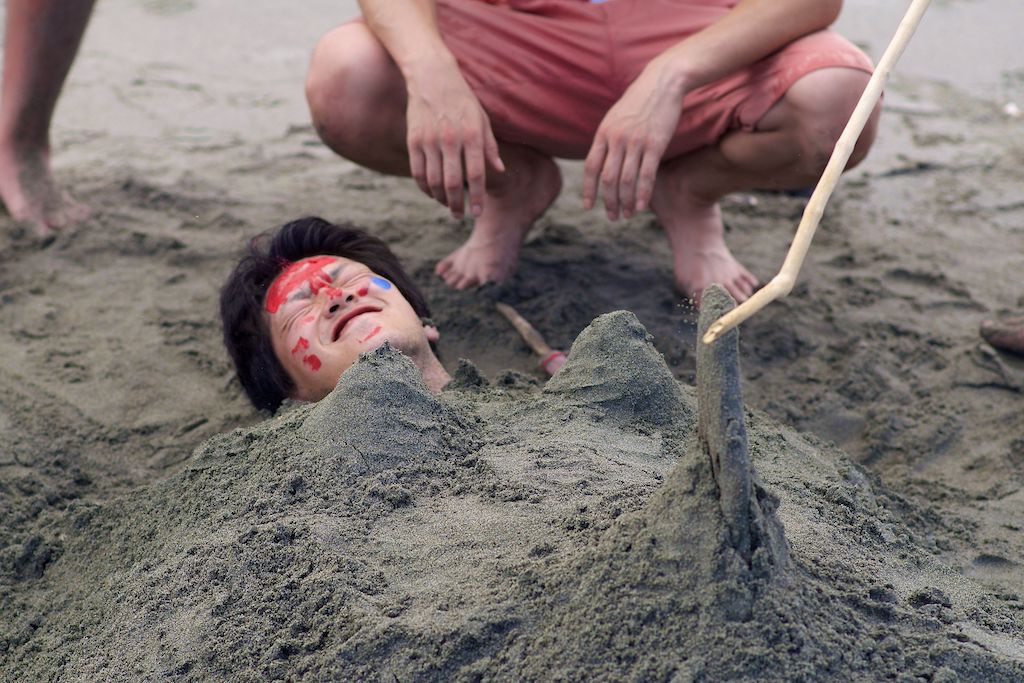 Next encounter was a couple having their wedding pictures taken. We crashed the staff of professional photographers and I started taking some pictures of my own.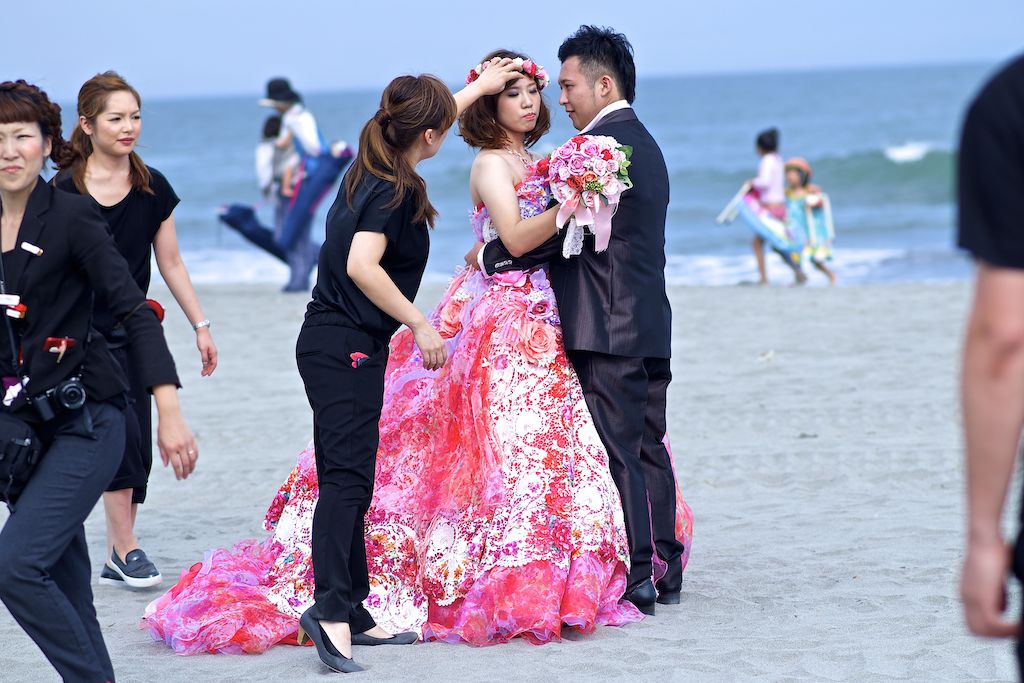 As they were leaving, one of the guys from the cleaning staff had a revelation: "wait, if they are just preparing their pictures now, that means they haven't officially registered at the city office yet".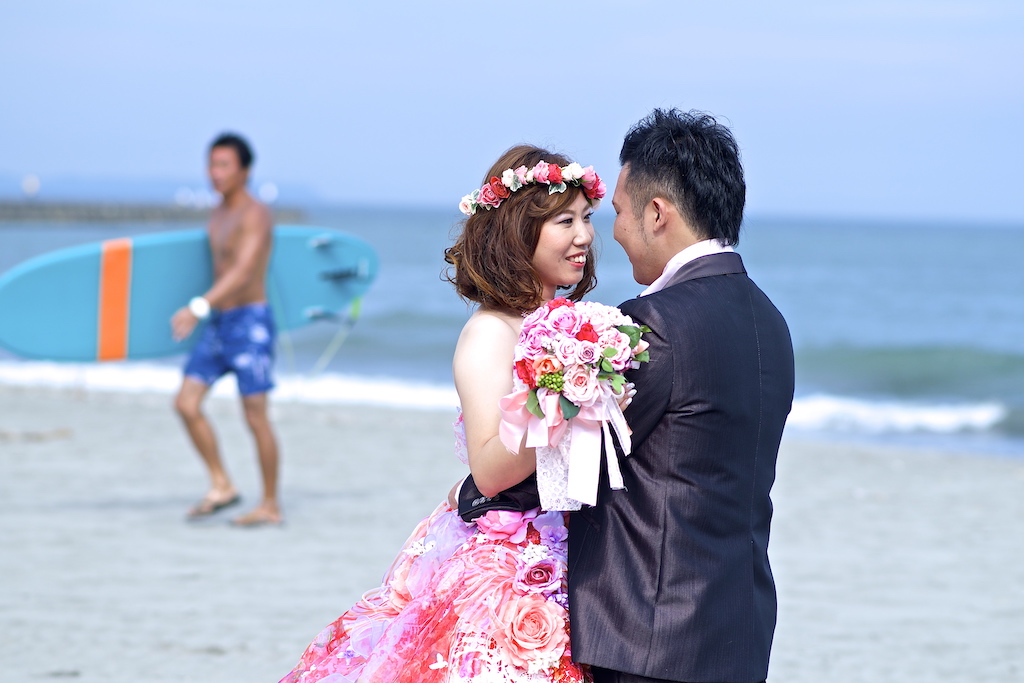 "So she's still officially single. This is my chance!". He proceeded to try to chat up the still-officially-single bride, nanpa-style.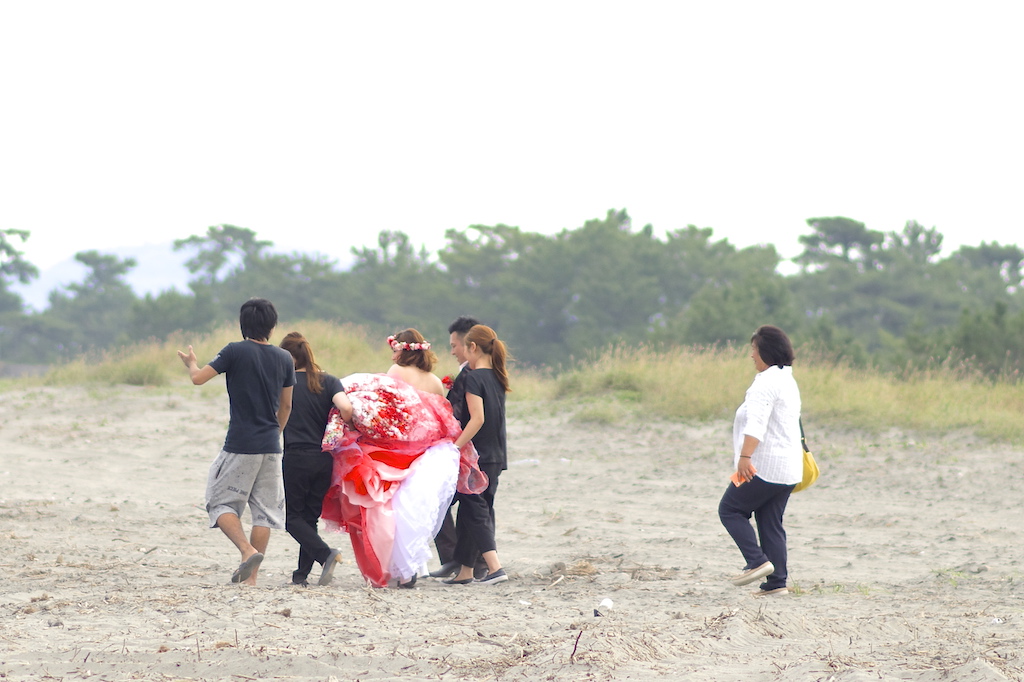 Unfortunately she wasn't interested in his advances despite the bold approach. The bride was dead set on proceeding with her original groom, but you can't say it wasn't a brave bride-stealing attempt.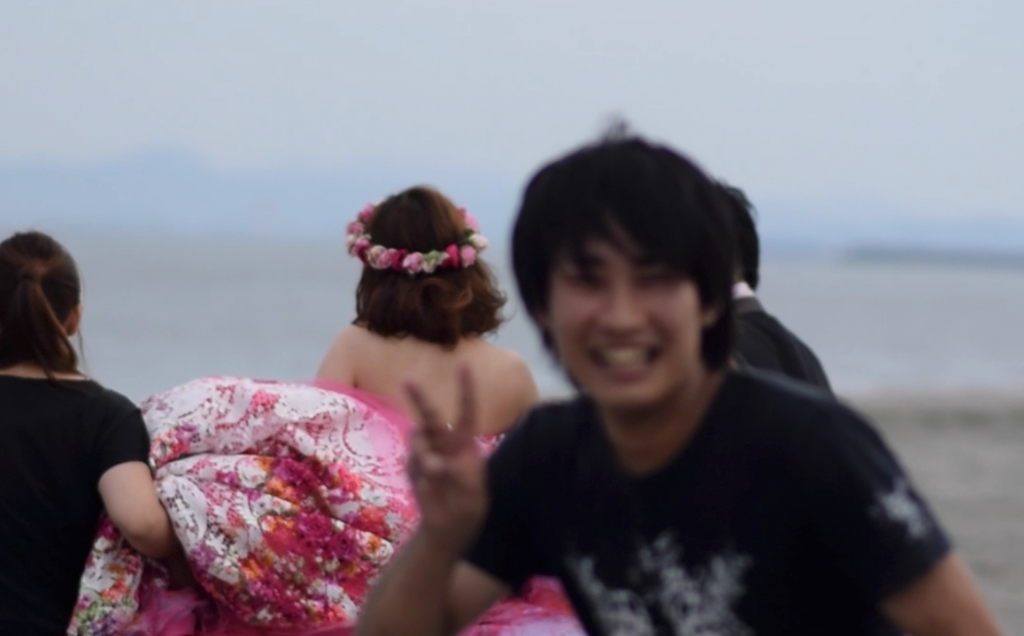 If you like my photos, you can also find me as "bemmu" on Instagram.