Nov 14th 2015 | Japanese Snacks In a Bag
This month's shipment was a box containing three items. This shipment will likely arrive around mid-December. The contents featured funny sounding chewey candy, Morinaga Disney cookies and crispy snacks.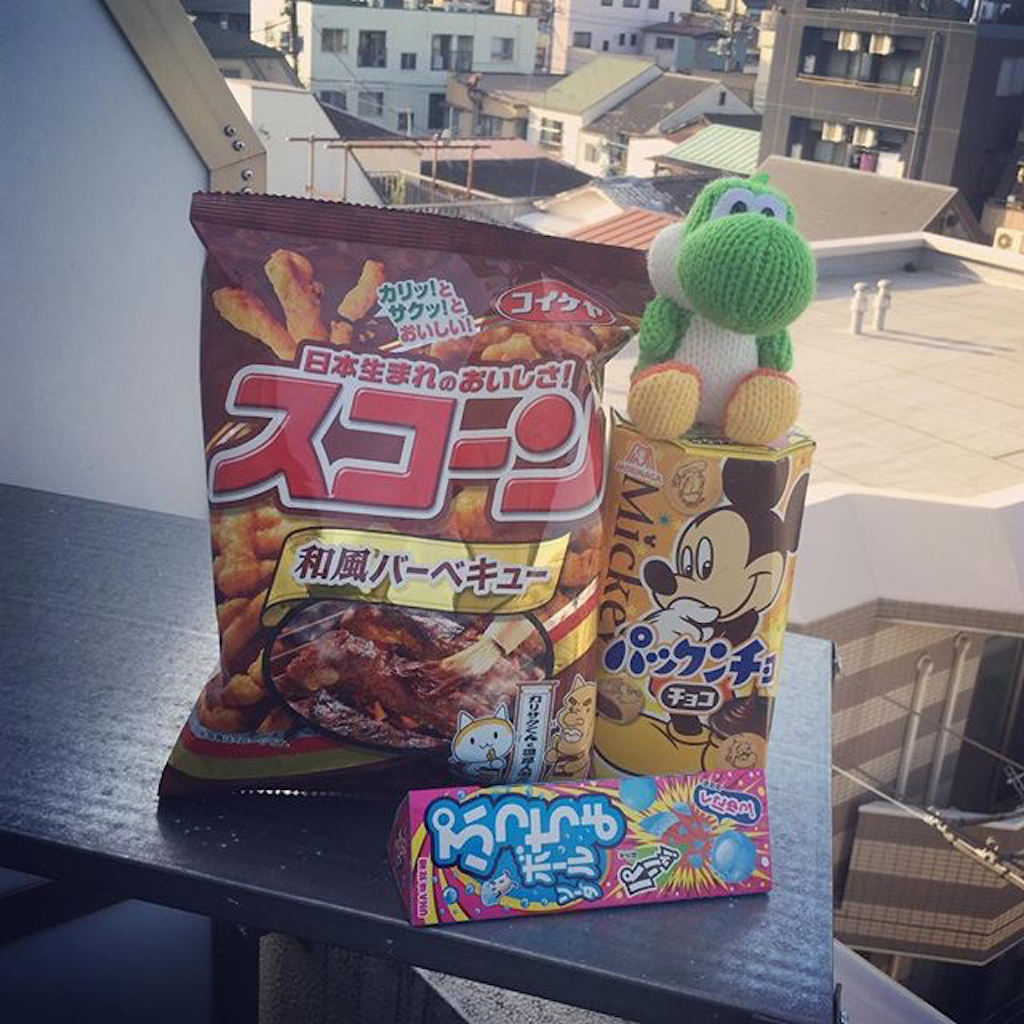 Soda Puccho
Sweet and crunchy on the outside, with a slightly sour gummy chewey center. Like most candy in Japan, there are a ton of different flavors of Puccho, and most are regional and can be difficult to find, even in Tokyo! These soda flavored Puccho are a real treat. The box can slide open and close, so don't just rip into them.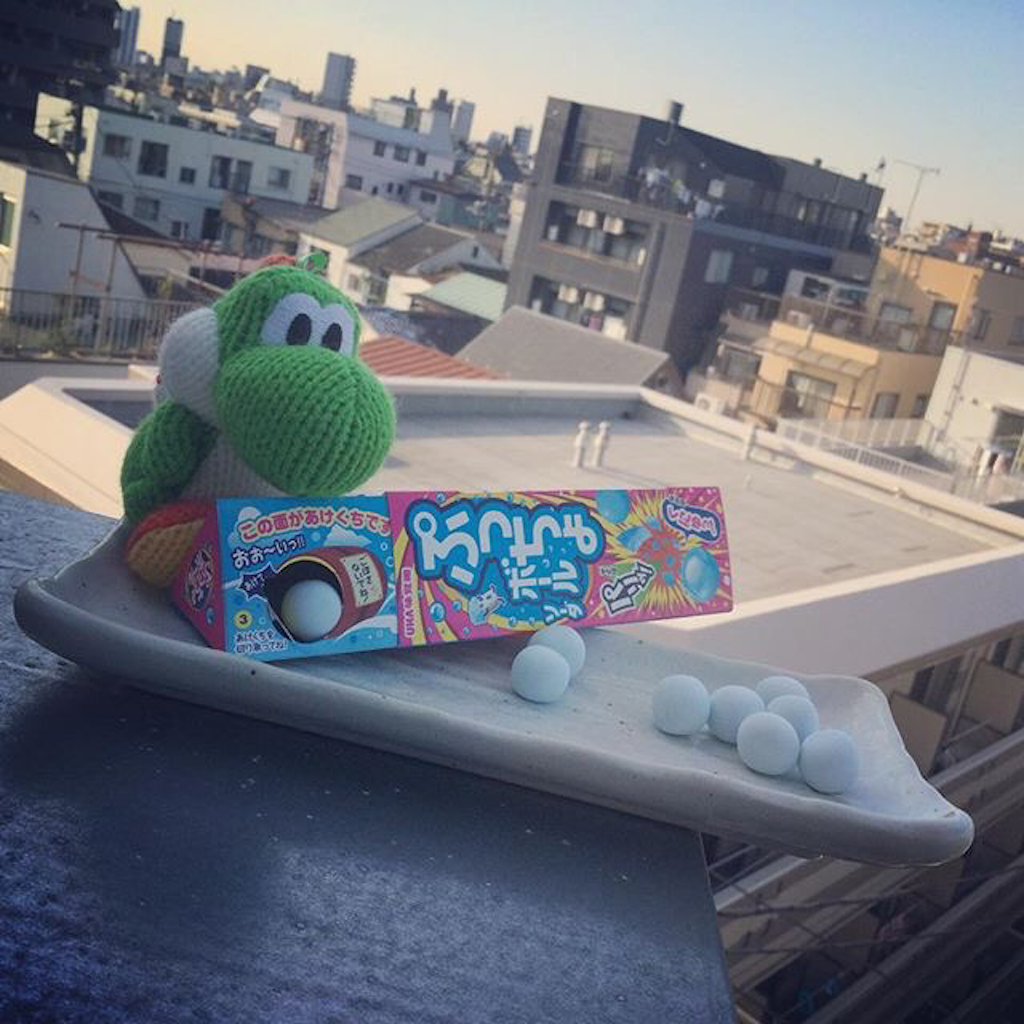 Mickey Chocolate Cream Biscuits
Being an American I really just want to call these cookies like a normal person, but so it goes. These yummy treats feature Disney characters on a crispy COOKIE shell, filled with a sweet and smooth chocolate center. Disney basically owns Japan so I'm kind of used to seeing Mickey's face on everything.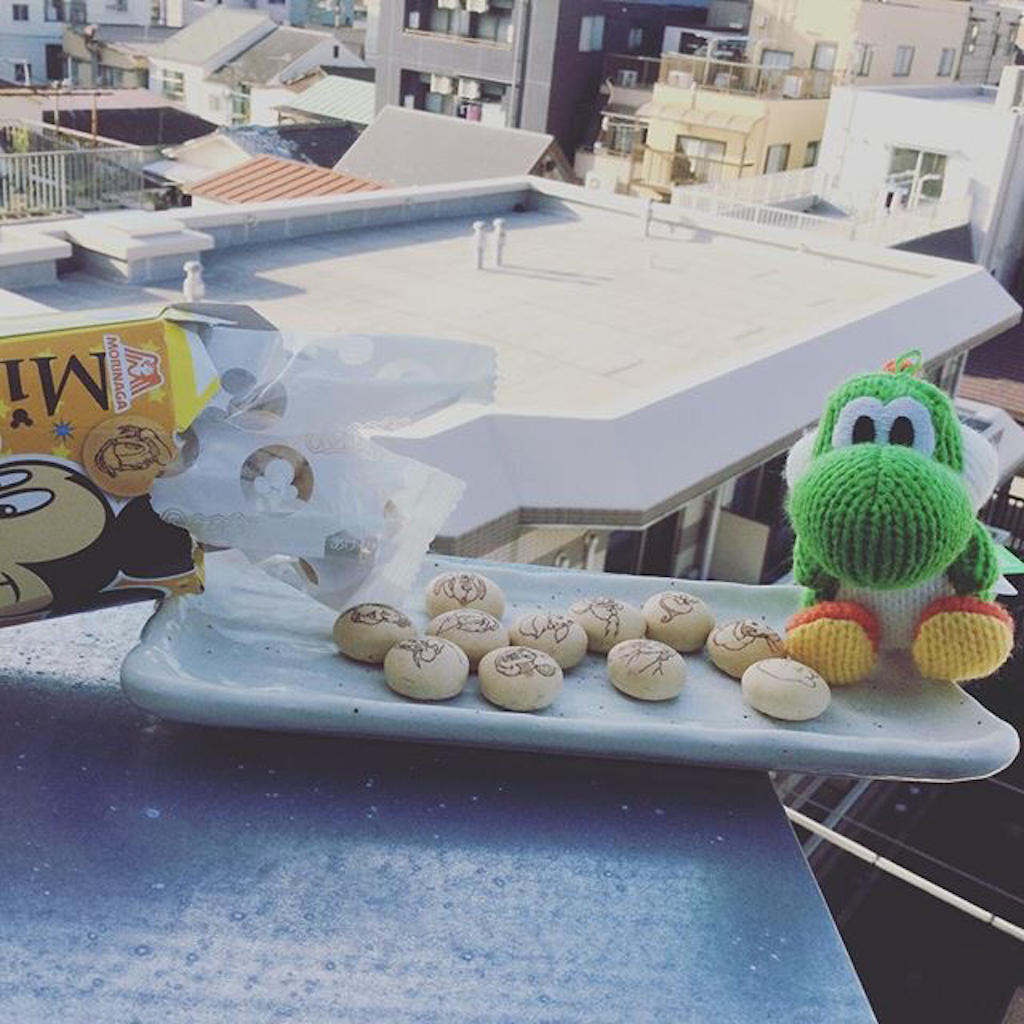 BBQ Scones
Japan loves BBQ too! Real talk. I used to buy these every day my first couple of weeks in Japan. It was my first time living alone so I thought these, a rice ball and a chunk of melon bread would suffice as a daily and complete nutritious meal. If you like crunchy Cheetos, you'll love these. They're a perfect mix of sweet and salty. I really can't put them down!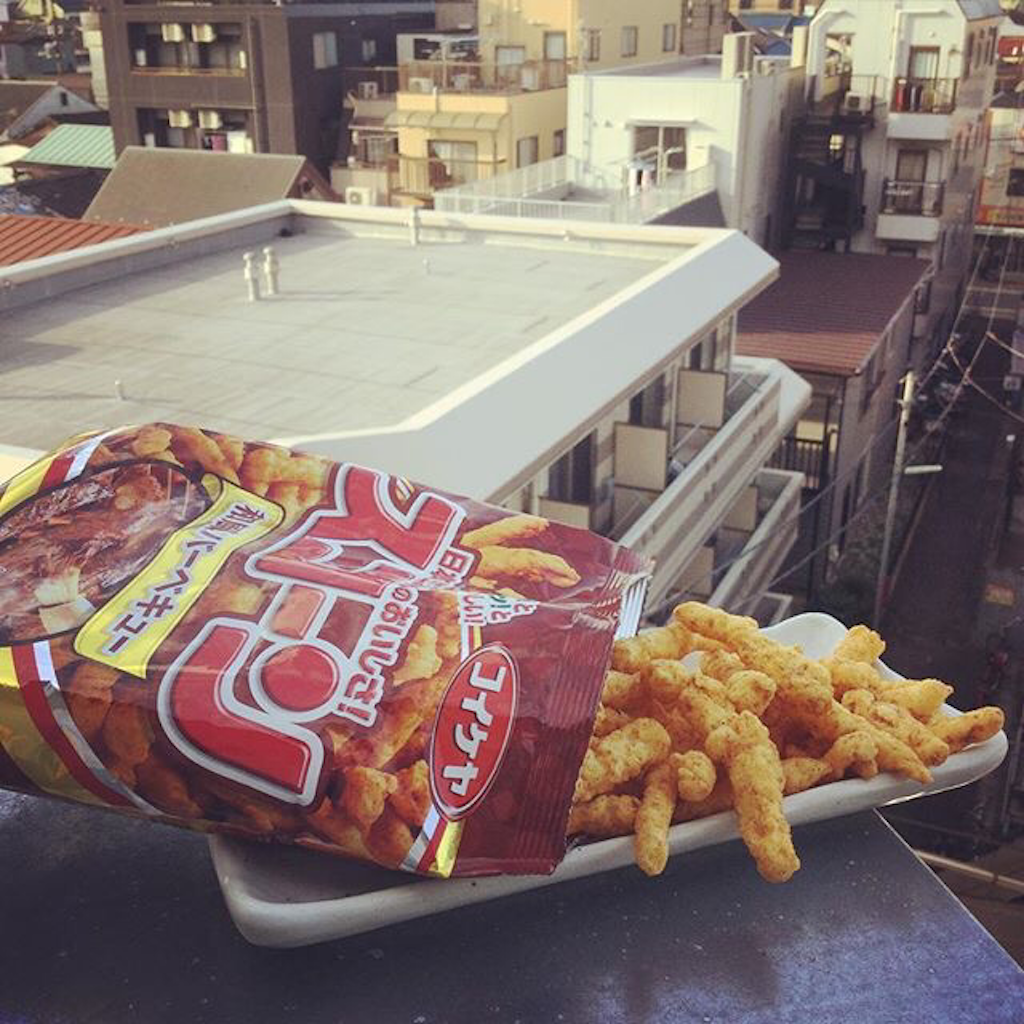 In Japan punctuality is a big thing. When trains are late, you usually get a slip for the station apologizing for whatever made the train late (Bemmu's comment: your "real job" sounds very strict!). Sometimes your boss won't take your word for it, so you have to scrounge up a slip from every station you stopped at. Sometimes you over do it. Like so.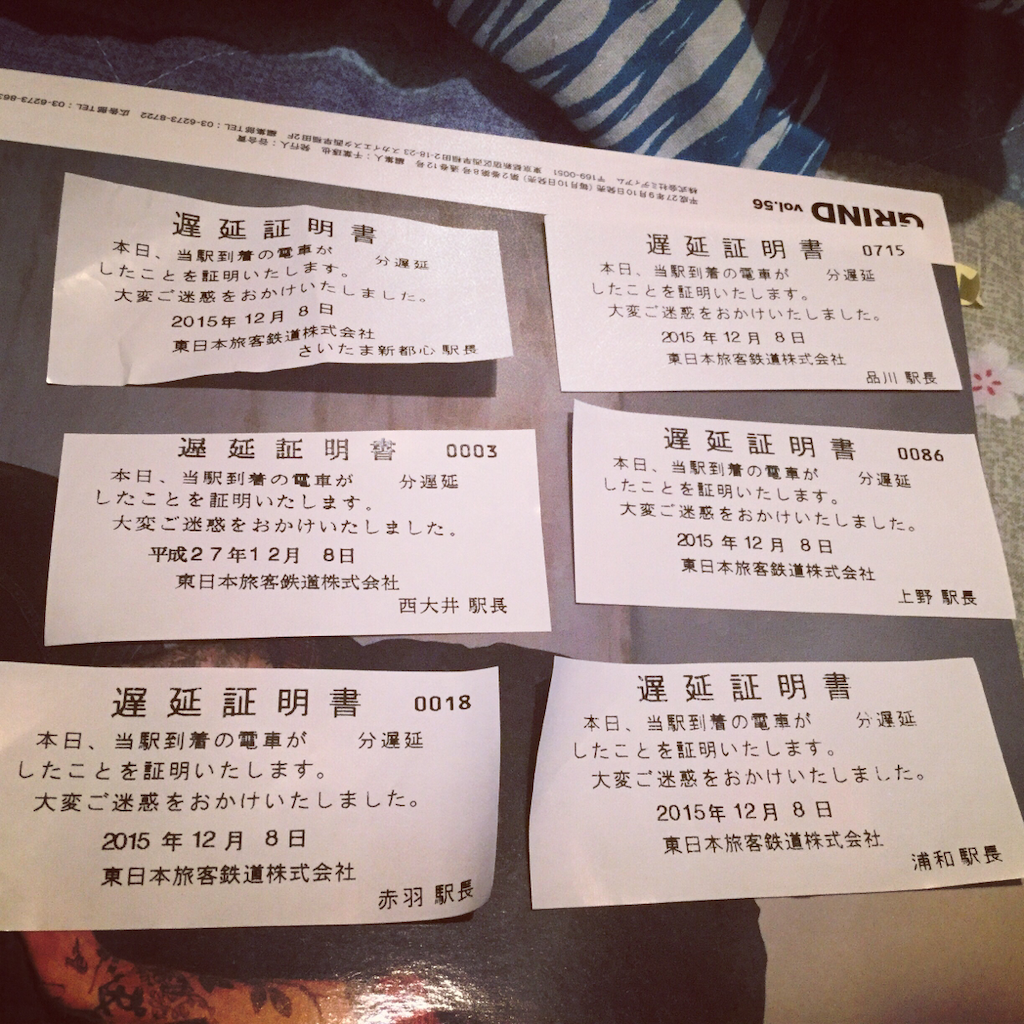 2015 is almost over. What did you accomplish this year?
Maybe a third of my time was spent on Candy Japan stuff. Here's a yearly report I did for 2014, I'll do a similar post again for this year. Another third was spent on dull tax paperwork and writing a book.
The rest I try to spend on whatever random interests I happen to have. I keep a diary, which makes it a lot easier for to look back, but it's so detailed it takes forever to read. So far I've only read through the first three months.
Tried to learn how to play the piano and make music in general, new programming skills such as retro 68000 assembler and Meteor, podcasting and other stuff I didn't really follow through with.
Learned a ton about photography and took some half decent photos, gained the necessary courage to do street shots too.
Tried meditation and it stuck as a habit I still sometimes do.
Spent a ton of time unproductively on Reddit, Facebook, playing Battlefield and watching tons of movies.
Let two random visitors from Norway crash at our house and drove them around Tokushima area showing them things.
Visited Cambodia.
Went to many meetups in Osaka, Kobe and Kyoto, but they weren't so useful.
Accidentally appeared on Japanese TV. There was a meetup going on and a TV crew just happened to be there and decided to interview me. Later on it was aired (I didn't see it).
Started a dream diary and felt like I've gained some better connection to my dream life.
Spent a lot of time learning more Japanese characters and made good progress.
Tried to quit drinking coffee, kept at it for a few weeks and then bailed. So seems I'm doing a lot of stuff that if I spent it on work instead, Candy Japan might be a lot bigger now. But I can't say I regret doing the other stuff! I think you need to keep your mind open, you never know when you might hit upon something really interesting.