Feb 14th 2016 | Wassab, Kats?🍬🍬
This month's shipment was a box containing four items. This shipment will likely arrive around the middle of March. The contents featured were lucky chocolates, a tonkatsu snack, Yokai gummies and very unique KitKats.
Yokai Watch Gummi Kit
These not-Pokemon shaped gummies come from the very popular series Yokai Watch. It's grape flavored, hence the deep purple colors. Go figure! To get this little guy ready for the journey to your mouth, pull apart the pieces like on the back of the package.
DO NOT TRY TO RIP THE PAPER OFF! It's edible and makes the gummy pieces stick together. Slap the halfs to each other and add just a little bit of water to make the candy paper work its magic. Here's a video if you don't believe us.
Umaibou Tonkatsu
Umaibou is a very popular corn snack in Japan. I've seen every kind under the sun. The most popular flavors are usually festival treats like tacoyaki and yakisoba. This treat is the very sweet and salty tonkatsu sauce flavor. The crispy snack has a puff-like texture, and is it just me or is that not just best shape for holding. These things and bananas are definitely the top-tier of holdable foods.
Unchoco
Let's not beat around the bush. These are chocolate poop balls. The cute little characters open in the back for delicious and kind of gross lookin strawberry chocolate balls. Hey, but that's not all! These little guys with also give you a fortune. Pink is lucky in money, green is popularity and purple is a lucky diet. Brown is...well, you don't want to know what brown is.
Wasabi KitKat
Real talk. I have been to Shizuoka, the "birthplace of wasabi," and these KitKats taste just like the wasabi I had there. It's really weirding me out! You might expect these be have a spicy kick, but that isn't the case. It's more like a sweet white chocolate taste followed by a strong blast of true wasabi flavor. If all you're use to is fake sushi joint wasabi made of horse radish, these will really be a unique flavor for you! The box also comes with fancy packaging and history of wasabi in Japan.
I recently took a trip to the ninja trick art museum in Odaibah, Tokyo. It's a museum full of really awesome photo opportunities. I spent way too much time here trying to come up with different ways to pose. Here are two of my favorites. In this one I'm pulling a Spider-Man against some unruly ninjas.
And in this one I'm accepting fate at your typical day at the beach.
Baby and wife left home to spend 10 days at grandparents' place in Tokyo.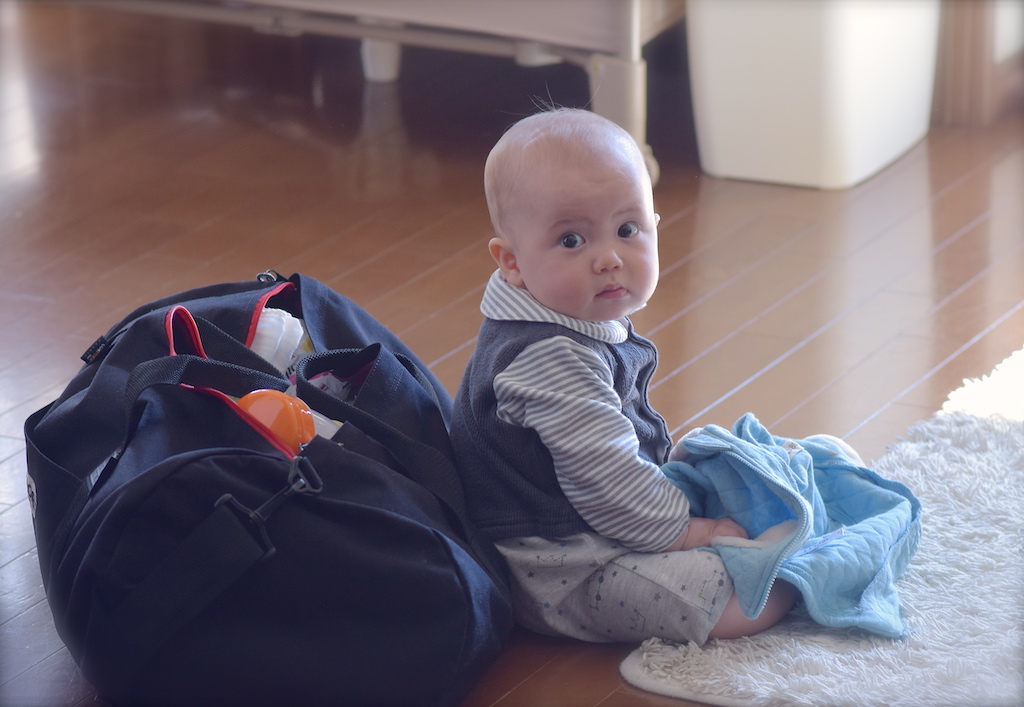 I thought I would take this opportunity to travel around Japan. But it's so warm and cozy inside... also wanted to try cooking something for myself. But I have boxes of candy, so why bother? ACTIVE ADVENTUROUS LIFE FTW.
Not serious about eating only candy. I'm not crazy. I have cereal too, after all.