Jun 14th 2016 | Like Two Magical Peas in a Pod.🍬🍬
Your Japanese candies are almost there! This email explains what was in the box, so it could be a bit of a spoiler.
The items in the box are: Crunchy peas and Fruity jelly.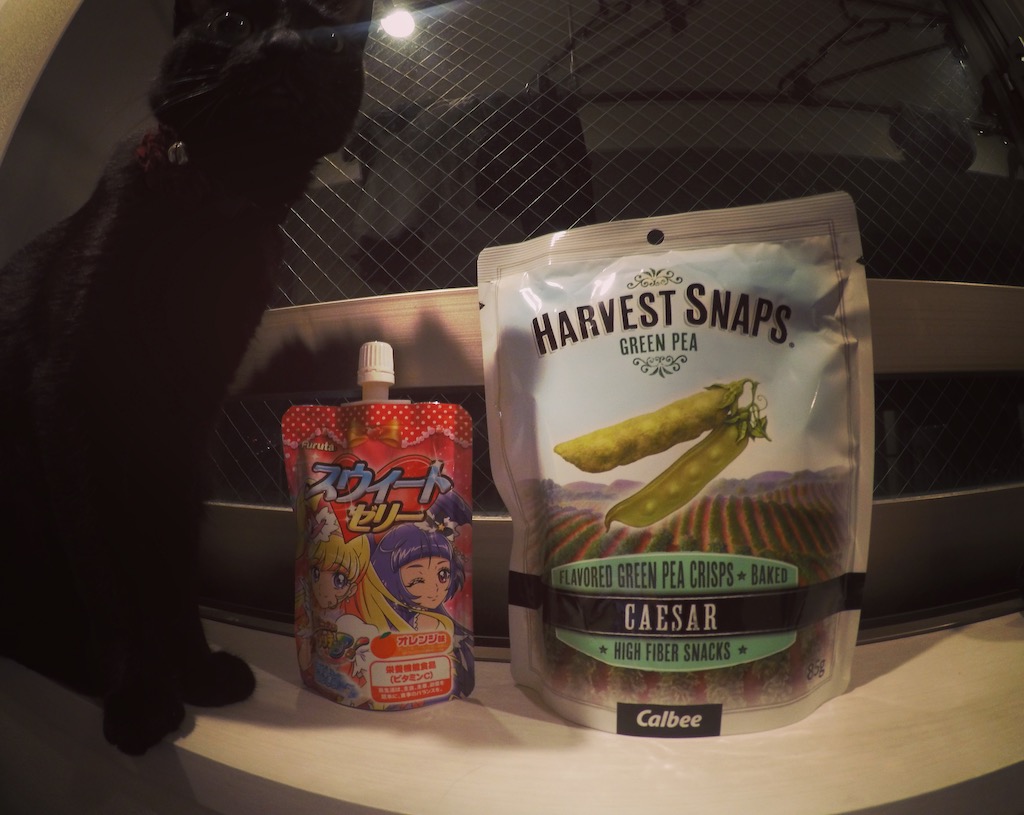 Calbee Caesar Harvest Snaps
First up comes yet another interesting and tasty crisp snack from Calbee. These crunchy green beans are heavily flavored to taste like a caesar salad. Salted and savory, they make for a healthier alternative to buttered popcorn come next movie night. Green beans, also known as string beans are called edamame in Japan. They're usually served salted as an appetizer at bars and izakayas.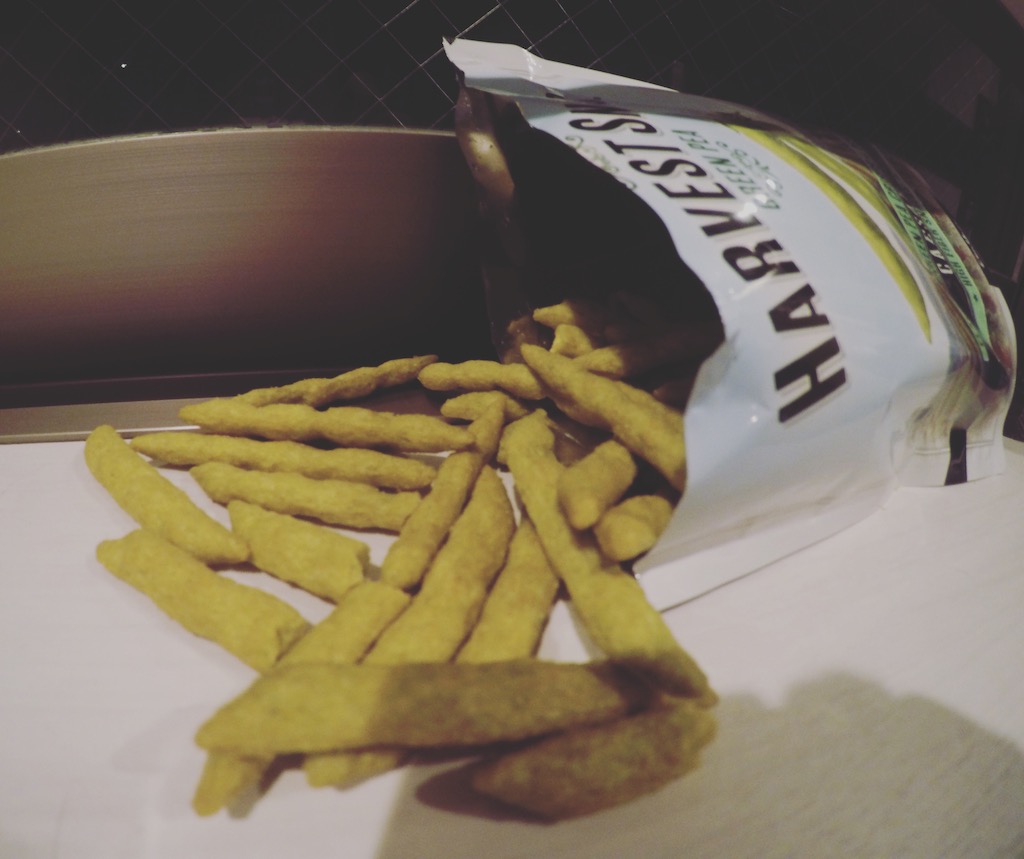 Furuta Pretty Cure Jelly
You should put this in your fridge to let it cool before eating. These are intended to be eaten on-the-go, so they are consumed like a drink, by just opening it and sucking the contents in through the tube.
Pretty Cure is a magical girl anime, with over 600 episodes released. I often see students carrying backpacks and pen cases featuring the characters. This orange flavored jelly drink is packed with vitamin C. You can put your fears of scurvy to bed on your next sea adventure as long as you have this tasty stuff handy. In the West, pouch drinks haven't caught on, but in Japan they're very popular. Sports drinks, sodas, jelly and even ice cream in a pouch can be found on store shelves in Japan.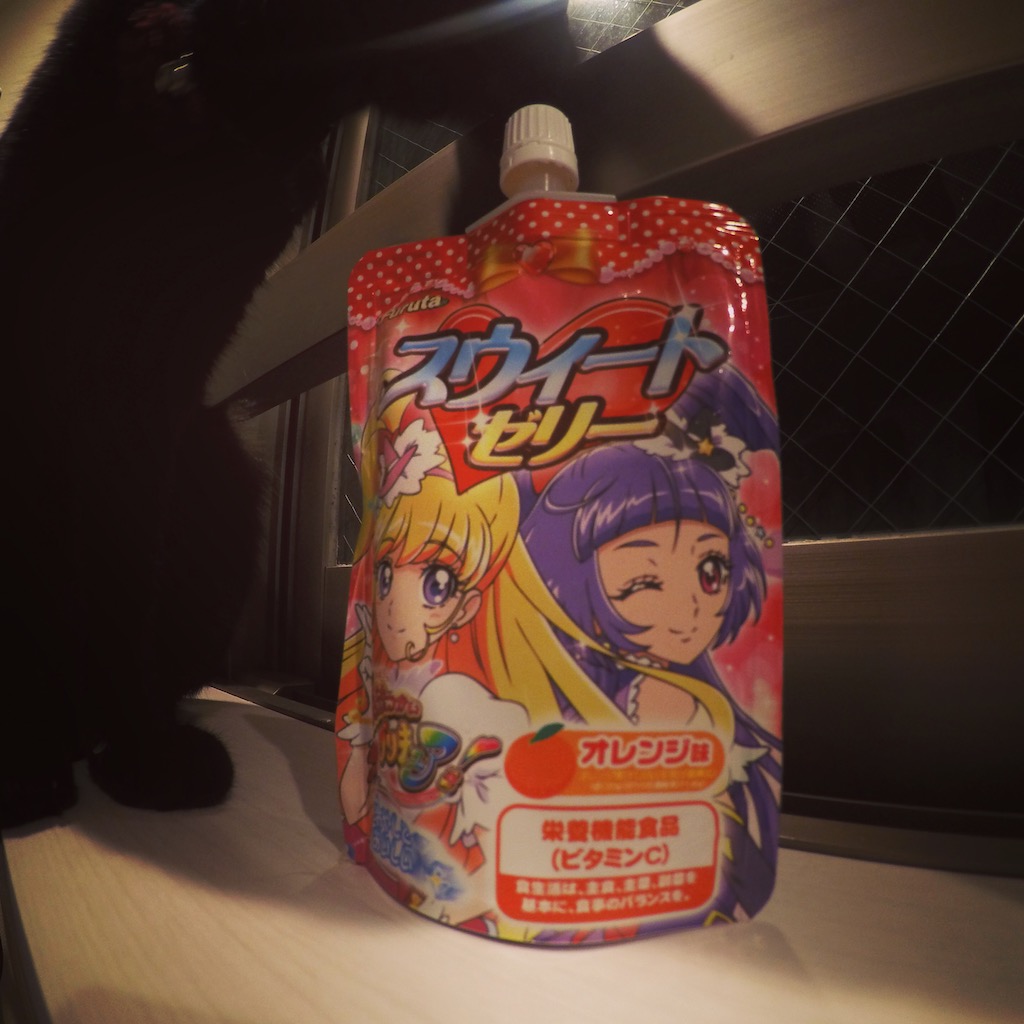 As you can see by the pictures above, I recently bought a GoPro. I love it, and wish I had bought one before. I won't use it for candy pictures anymore, but I just wanted to experiment with it. I bought a head strap and took it to one of my Wing Chun classes this week.