Aug 28th 2016 | Milk, Roses and Silly String.🍬🍬
Your Japanese candies are almost there! This email explains what was in the box, so it could be a bit of a spoiler.
Scroll down to keep reading!
...
The items in the box are: Meiji Cho Himo Q Gummy String, Peach Rose Soft Candy and Hokkaido Milk Candy.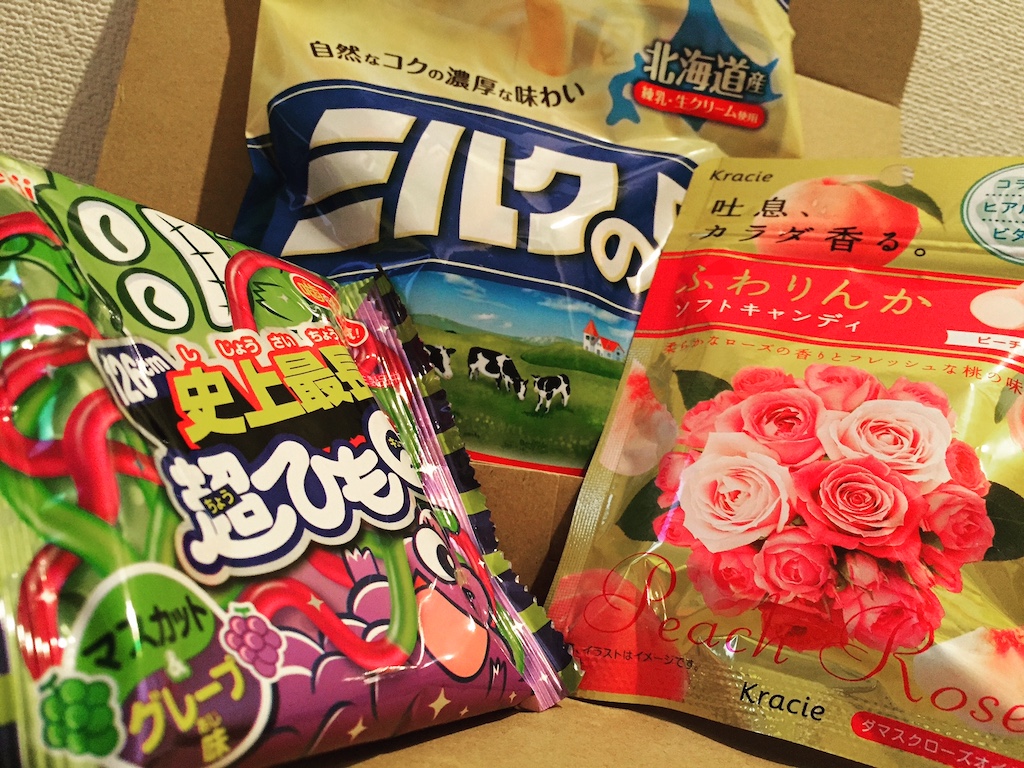 Meiji Cho Himo Q Gummy String
The only thing better than gummy string is 126cm of gummy string. That is over four feet of sweet and sour gummy goodness. The flavors included are grape and and muscot. Twist them up to combine the flavors, tie them into a cute ribbon, or just use them as shoe laces! Actually you probably don't want to do that last one.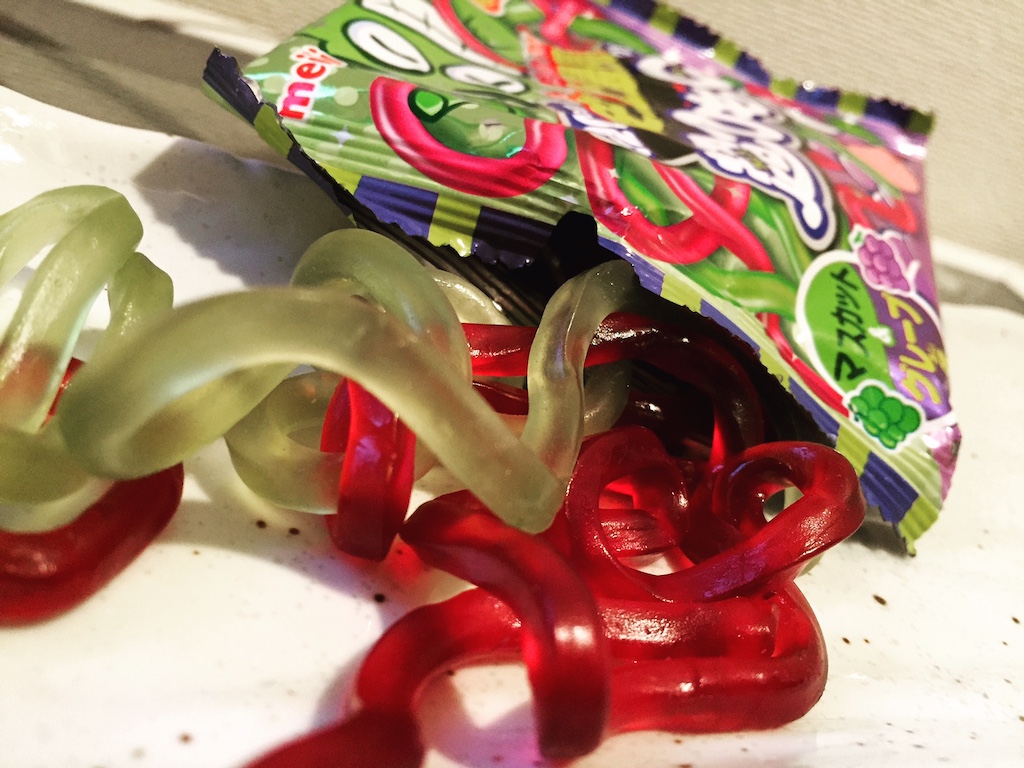 Fuwarinka Peach Rose Soft Candy
While Westerners are not normally eating roses, Japanese women can not get enough of the stuff. The specially made feminine soft candy has a fruity peach taste, with a strong rose aftertaste. It's chewy, but the consistency isn't gum-like. The package says that collagen is included, which is also something that Japanese people are trending lately for beauty and health. Most importantly, this candy makes your breath smell like roses!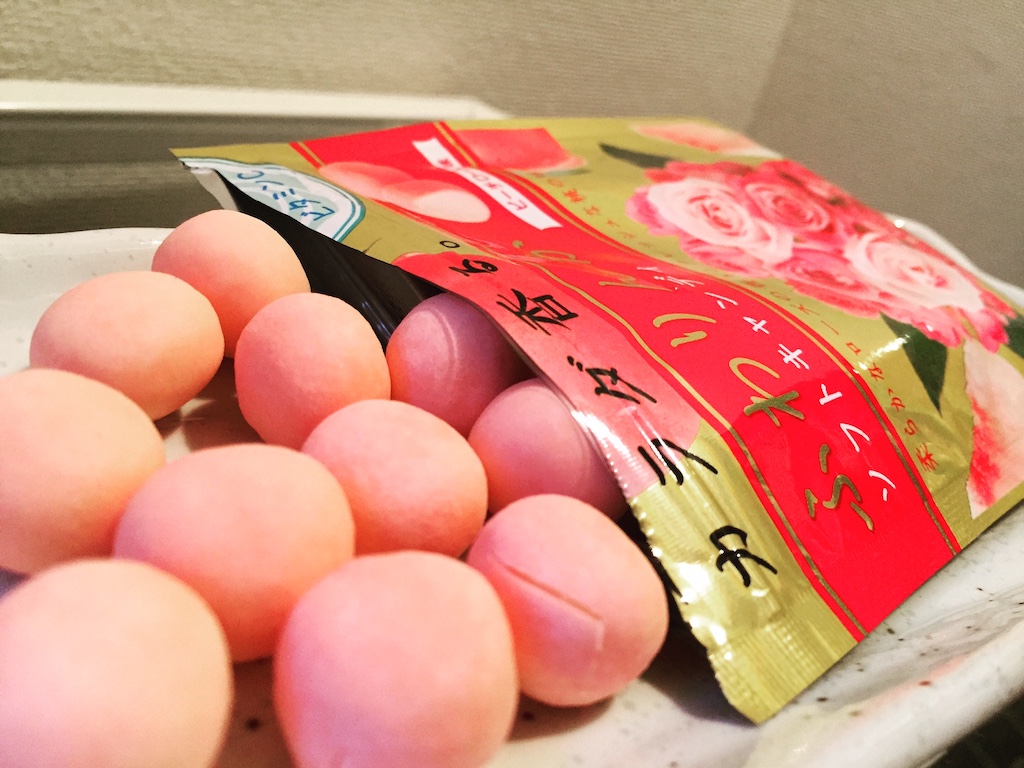 Kasugai Hokkaido Milk and Cream Hard Candy
Milk candy at it's finest. Hokkaido is famous for its dairy. These hard candies take the finest hokkaido condensed milk and cream, and packs all that flavor in an individually wrapped package, making them perfect for sharing. They're actually quite big, so even though they melt in your mouth, they last a long time.