Oct 28th 2016 | You Say Potato, I say...Lotus Root?🍬🍬
Your Japanese candies are almost there! This email explains what was in the box, so it could be a bit of a spoiler.
The items in the box are: Shigekix Intense Grape, Sakusaku Panda Cookies and satsuma-imo and renkon chips.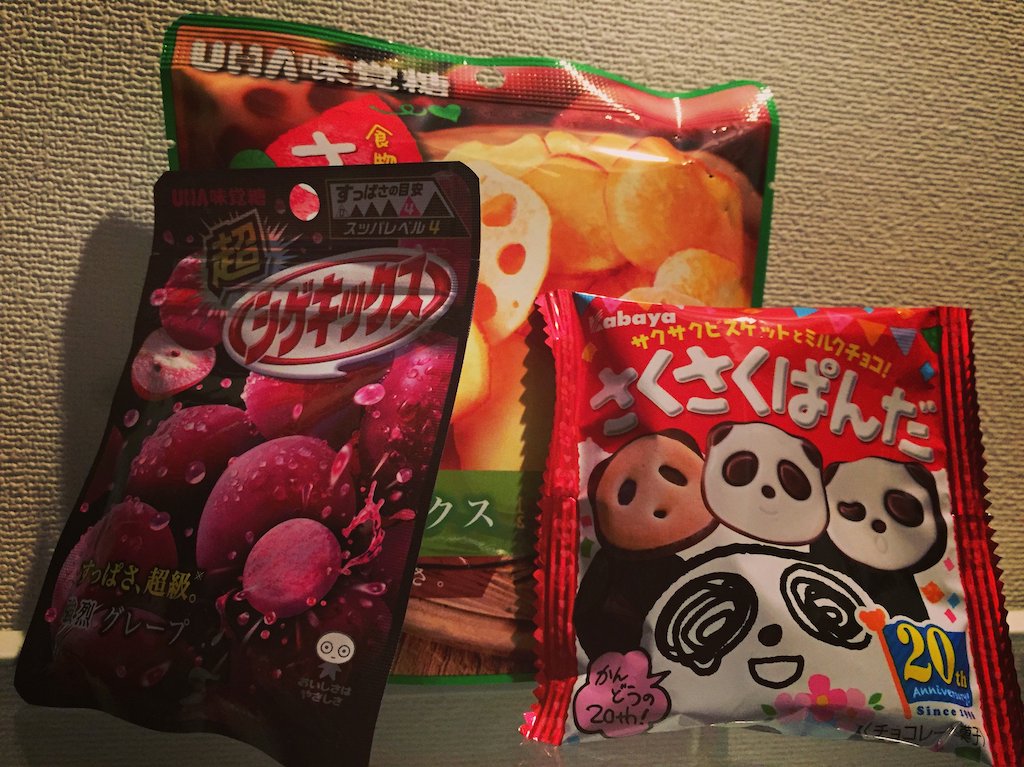 Shigekix Intense Grape
Just looking at this purple package makes my face pucker up/ The Shigekix brand is famous for its ultra sour candies, and these hard gummies are no exception. The disk shaped gummies are coated in sugar to make them even sweeter. While the texture and consistency is harder than your average gummy, it does make them more fun to chew!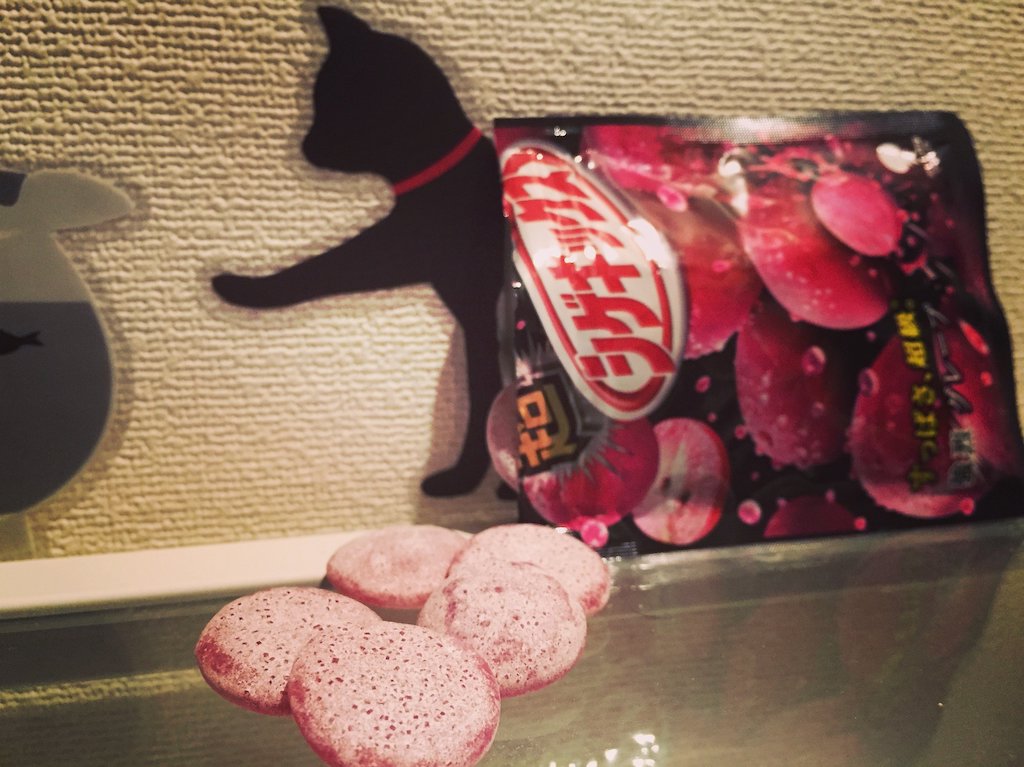 Kabaya SakuSaku (crispy) Panda
Rich creamy milk chocolate combined with cute little cookies in the shape of pandas. Sakusaku Panda cookies have been a favorite of Japanese children for a long time. In fact, Kabaya is celebrating the 20th anniversary of the treat. Here's your chance to join in on the celebration and try them yourself.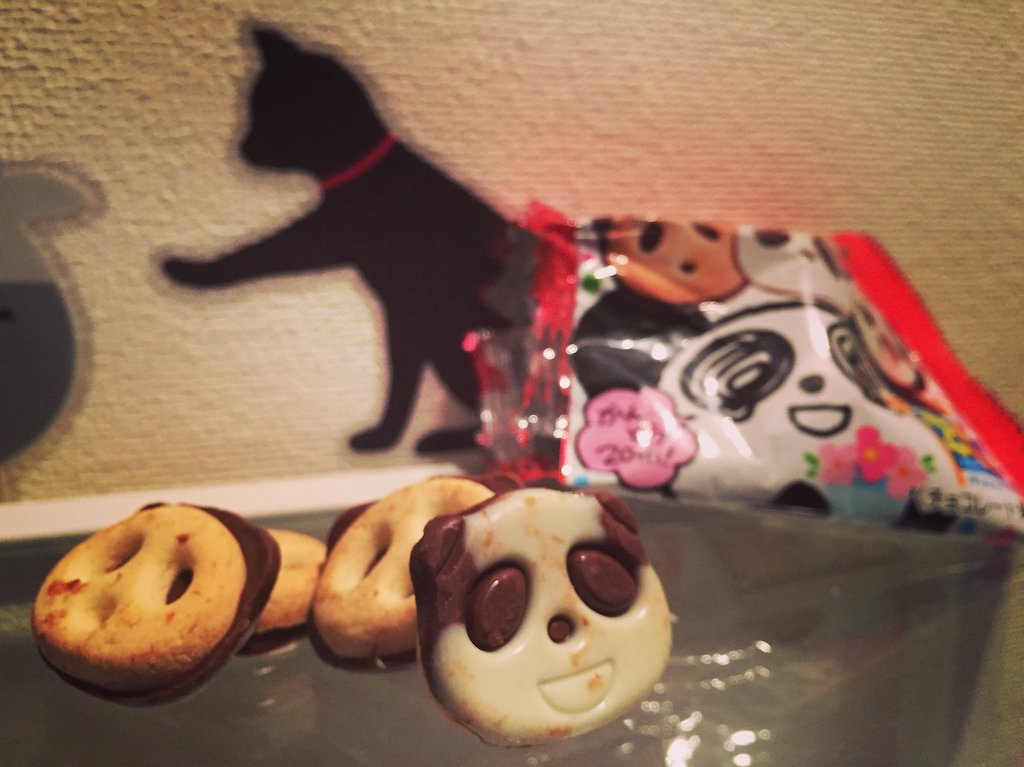 Satsuma-imo and Renkon Chips
Here is an Autumn treat if there ever was one. These crispy chips combine the sweet mild taste of sweet potatoes (satsuma-imo) and the salty flavor of lotus roots (renkon). The sweet definitely outweighs the salty though. The sweet potato flavor is very strong and you almost wouldn't believe it's a chip if not for the thin crispy texture.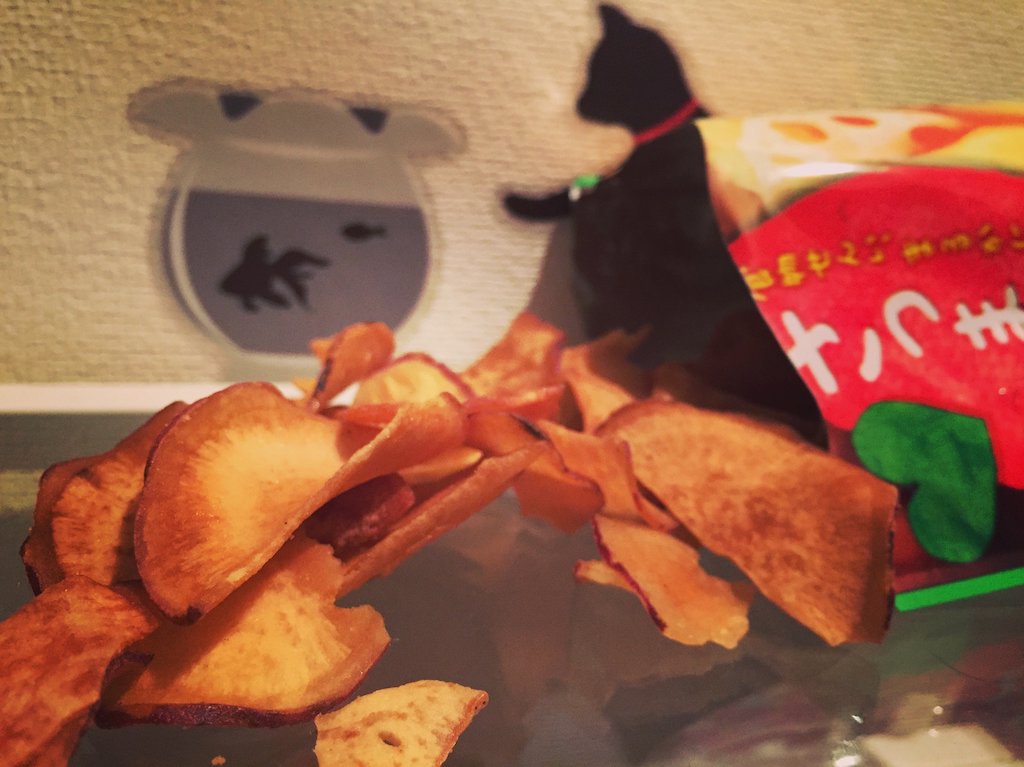 Halloween hasn't been over for less than two weeks and Japan is already celebrating Christmas! If you ever needed proof that Japan is influenced by American culture this is definitely it. I was eating ramen at Hidakaya and they were playing "Last Christmas" on repeat. In other news Playstation VR is amazing. I cannot wait to see where this technology goes in the next couple of years. I recently let my girlfriend try Batman VR and it brought her to tears.