Nov 28th 2016 | Super Potato Bros.🍬🍬
Your Japanese candies are almost there! This email explains what was in the box, so it could be a bit of a spoiler.
The items in the box are: UHA Satsuma-imo and Murasaki-imo Chips and Super Mario Chocolate Coins.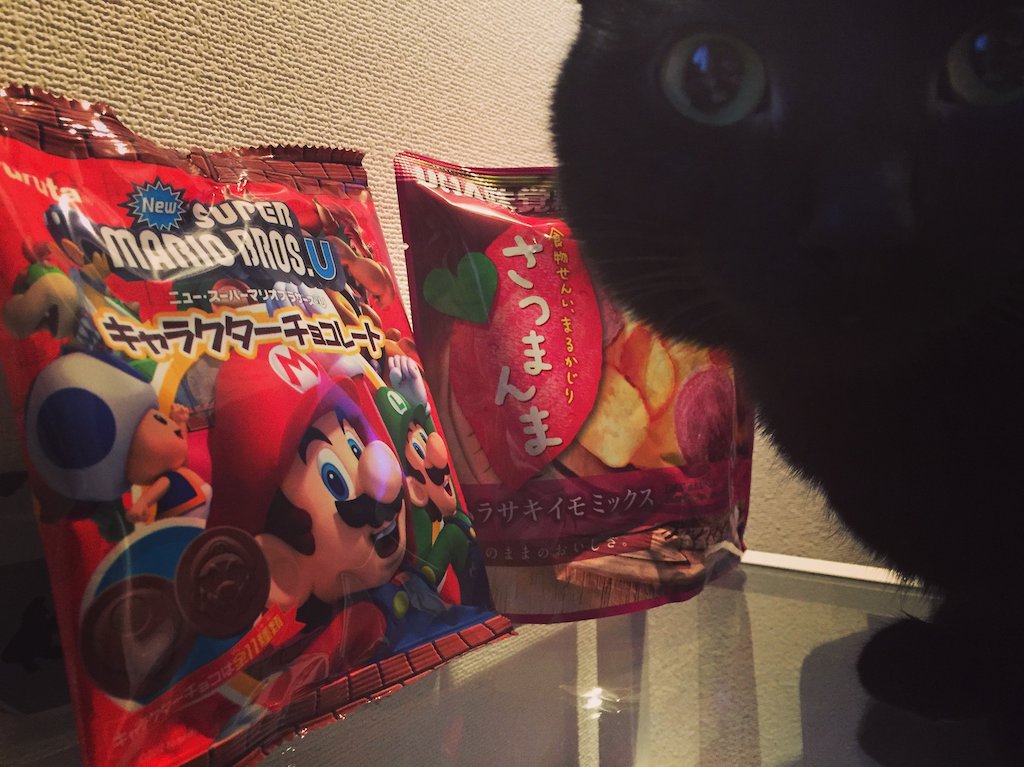 UHA Satsuma-imo and Murasaki-imo Chips
An Autumn and winter treat if there ever was one in Japan. These crispy chips are double sweet potatoes. Inside you'll find not only regular sweet potatoes (satsuma-imo), but also the rich flavor or murasaki-imo (purple sweet potato). The taste is extremely sweet, and slightly salty, but the sweet potato flavor is very strong. They almost feel refined as if they were the fine wine of potato chips.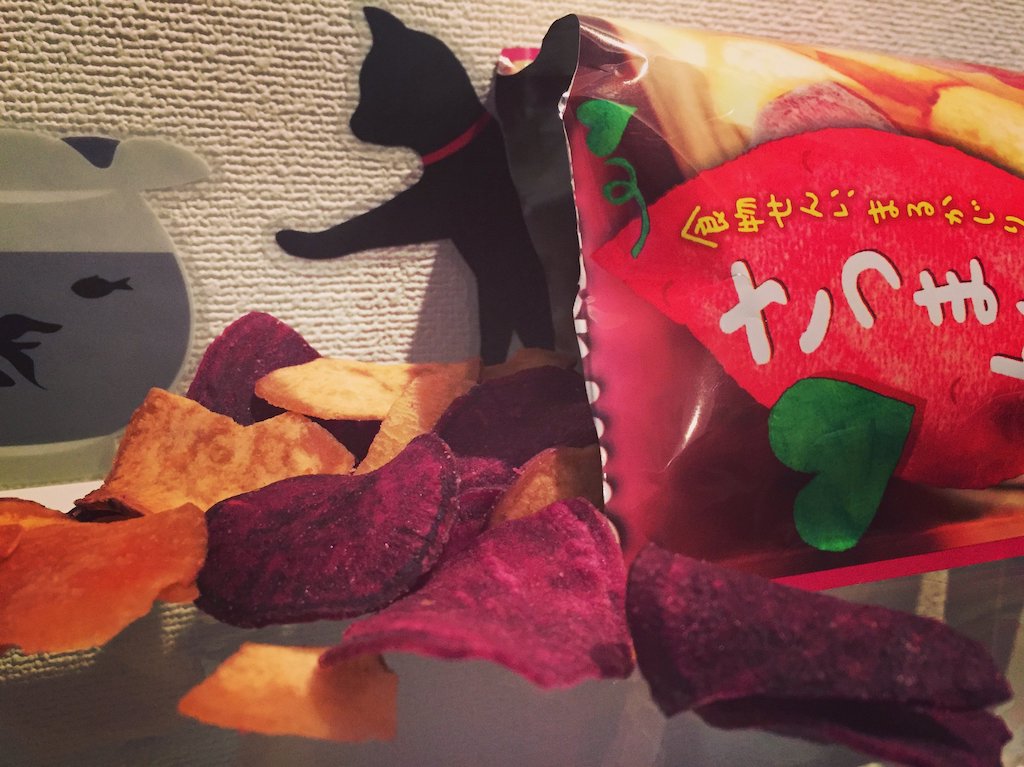 New Super Mario U Chocolate Coins
The super plumber is back and tastier than ever thank to delicious chocolate character coins. These coins are pure milk chocolate so don't try to exchange them forever you think your country's currency is worth in the Mushroom Kingdom. They'll melt before the clerk even calls the police. Let them melt in your mouth instead!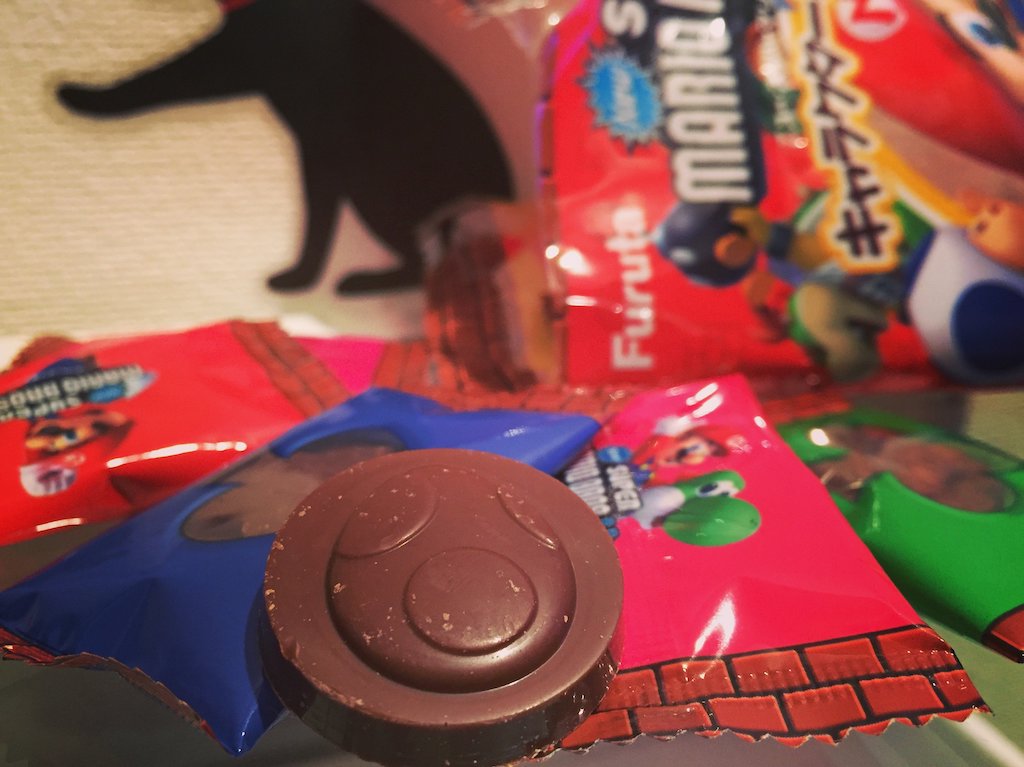 I recently took a trip to Yokohama Cosmo World. It's a great spot near Yokohama with interesting things all around it. There is even a cup ramen museum where you can make your own cup ramen.The most thrilling thing there is definitely the roller coaster. It tumbles over the streets and crowds below before plunging into the river.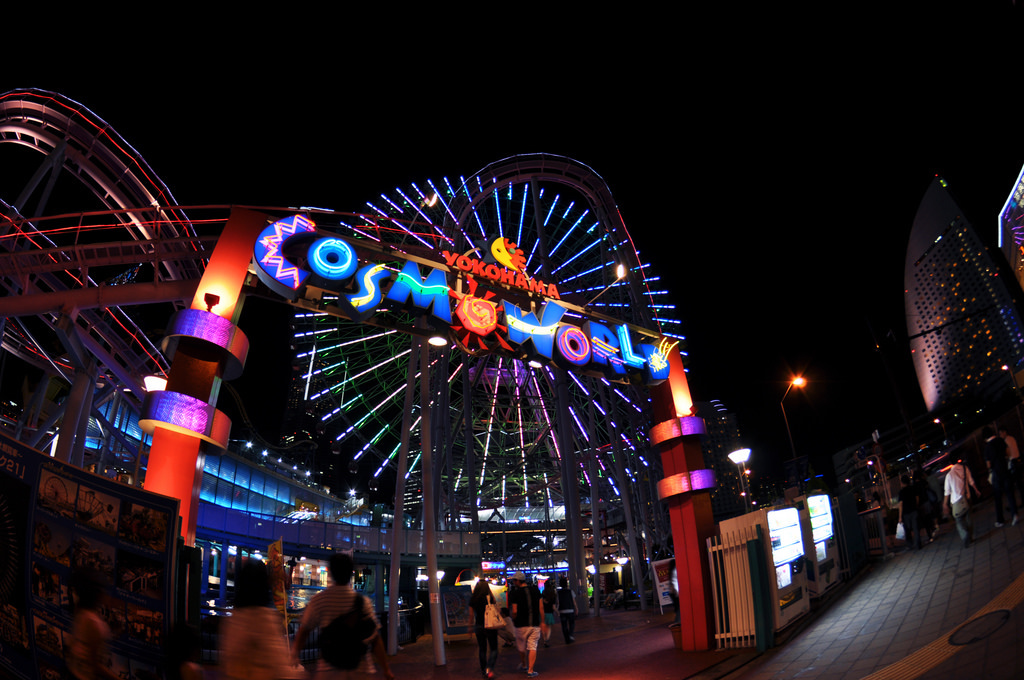 My parents flew to Japan for the holidays. I showed them around our town Tokushima, which is pretty challenging as there aren't that many things to do, or so I thought. Actually there are tons of things to do!
Indoor golfing (first time they ever held a golf club), the zoo (first time they ever saw tigers and lions), buddhist temple (where they received free candles to protect their trip), the top of a mountain (they don't have mountains where they live), to an electronics store (where dad sat in a free massage chair for 15 mins), trying out various Japanese food (okonomiyaki, sushi, tonkatsu, Japanese curry etc.) and finally having a "traditional Japanese Christmas" which involves eating a lot of cake and chicken!