Dec 14th 2016 | That Darn Cat.🍬🍬
Your Japanese candies are almost there! This email explains what was in the box, so it could be a bit of a spoiler.
The items in the box are: Bourbon Petit Green Pea Chips, Anpanman Choco balls and Puchi Puchi DIY Gummy Art.
Bourbon Petit Green Pea Chips
These Bourbon Petit snacks are part of a series. Each cookie, rice cracker and crisp is represented by a cute little bear mascot. The green pea flavored chips are flavored after their namesake with a hint of savory umami and soy sauce.
Fujiya Anpanman Choco Balls
Anpanman is a famous character practically worshipped by children in Japan. He is named after the fact that his head is literally bread (pan) filled with red bean paste (anko). He fights "Bacteria Man" with his friends Currypanman and Melonpanna. This has been going on for nearly 50 years. Celebrate the bread head with these chocolate bite-sized biscuits. They're crunchy and sweet. If you're super clumsy you can utilize the slot built into the package for single servings without opening the box.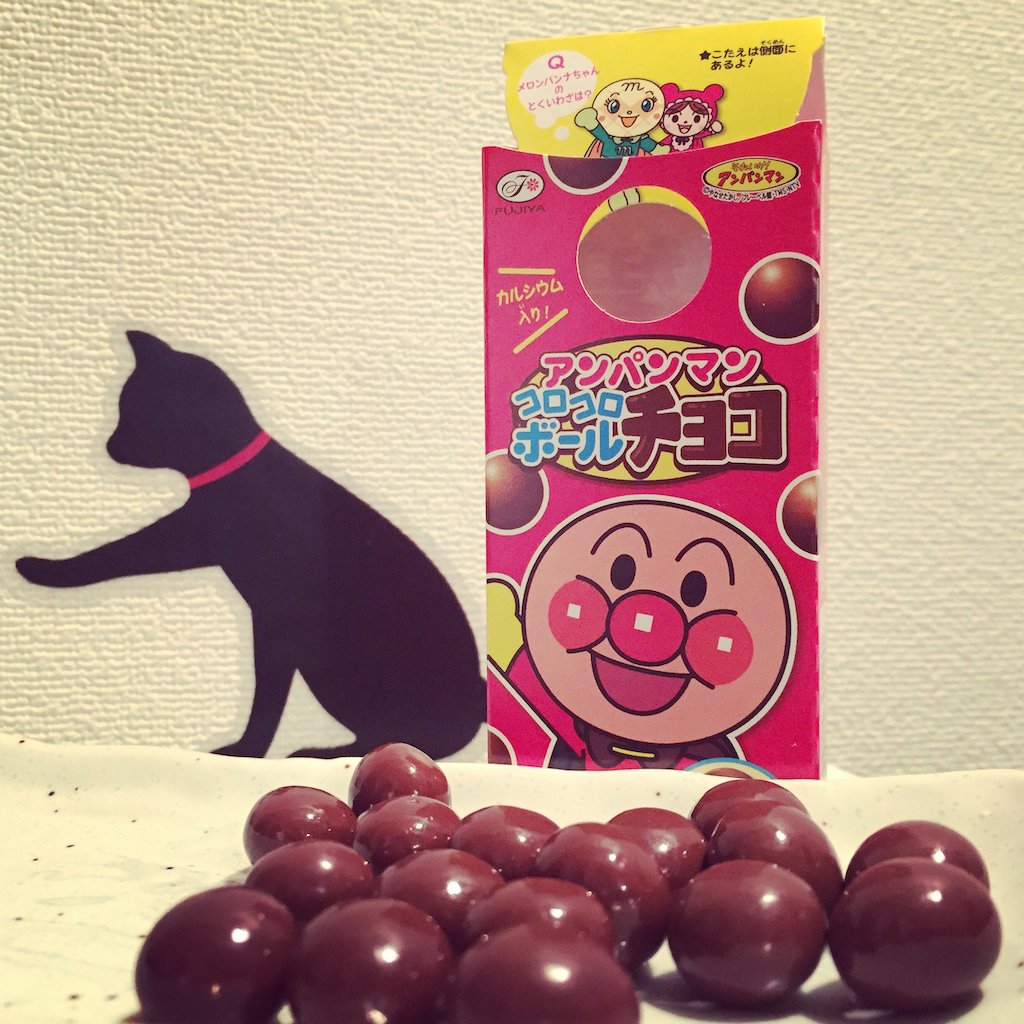 Puchi Puchi DIY Gummy Art
Artists and candy lovers will be thrilled with this DIY gummy kit. Everything you need to make tasty grape soda flavored works of art is already included in the package.
Here's a video you can follow along with. There is also a text description below if you prefer that.
There is also a text description below if you prefer that:
1. Start by separating the trays. Then fill the star to the second line. Pour in the powder from the green package and mix with your water dropper.
2. Take a few drops of water from star bowl and fill up the bubble tray up the first line in each bowl. Pour cold water into all the music notes and mix the powder from the orange, red and blue packages in each bowl. The diamond bowls are for mixing and making different colors.
3. Place the bubble tray on top of the included art paper an make little water droplets on their corresponding colors spaces.
4. After your art is finished, evenly pour the powder from the purple package into your bubble art. Wait for about two minutes and watch it "gummify."
5. Pop it out and pretentiously contemplate your art like the pros do before eating it.
I've been tasked to describe to you what is in each shipment that Bemmu picks out. This time catastrophe struck.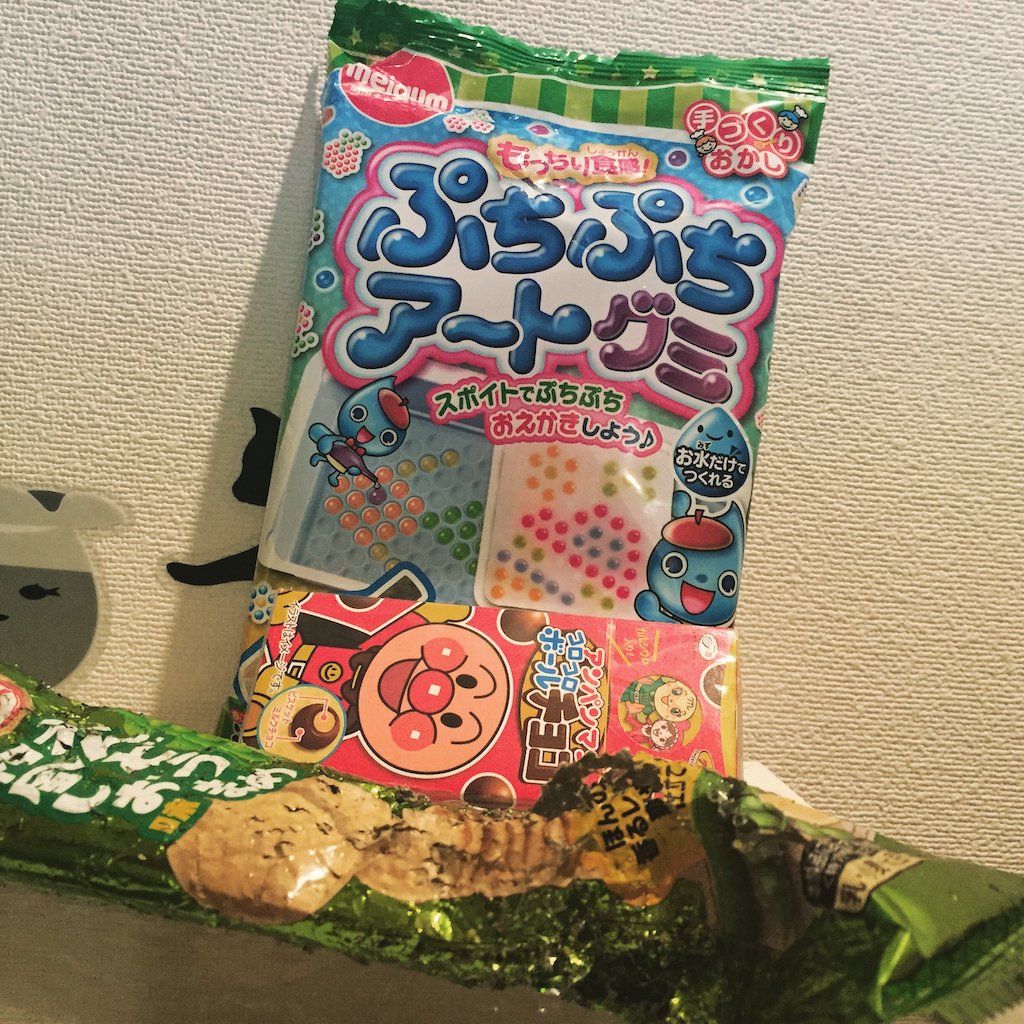 As you can see from above my cat Brienne went to town on my Candy Japan package this month. I want to be mad at her, but while writing this she jumped on my shoulders as if to ask, "We still good?"
Yes, Brienne. We're still good. Bonus Lupin the 3rd cameo.