Feb 28th 2017 | The Best Chocolate Bar Name Ever
This email explains what was in the February 28th candy shipment, which should arrive around the world around end of March.
The items in the box are: Kajiriccho Flash Lightening Soda, Black Thunder Kinako, Masuya Onigiri Senbei, and DIY Apollo Chocolate and White Strawberry.
Kajiriccho Flash Lightning Soda
This unique looking rope candy has a fun chewy texture. It almost feels like gum before it melts in your mouth. The soda flavor is a staple of Japanese candy flavors. It's really sweet and slightly sour. The sourness isn't too over-powering either despite it being compared to a bolt of lightning.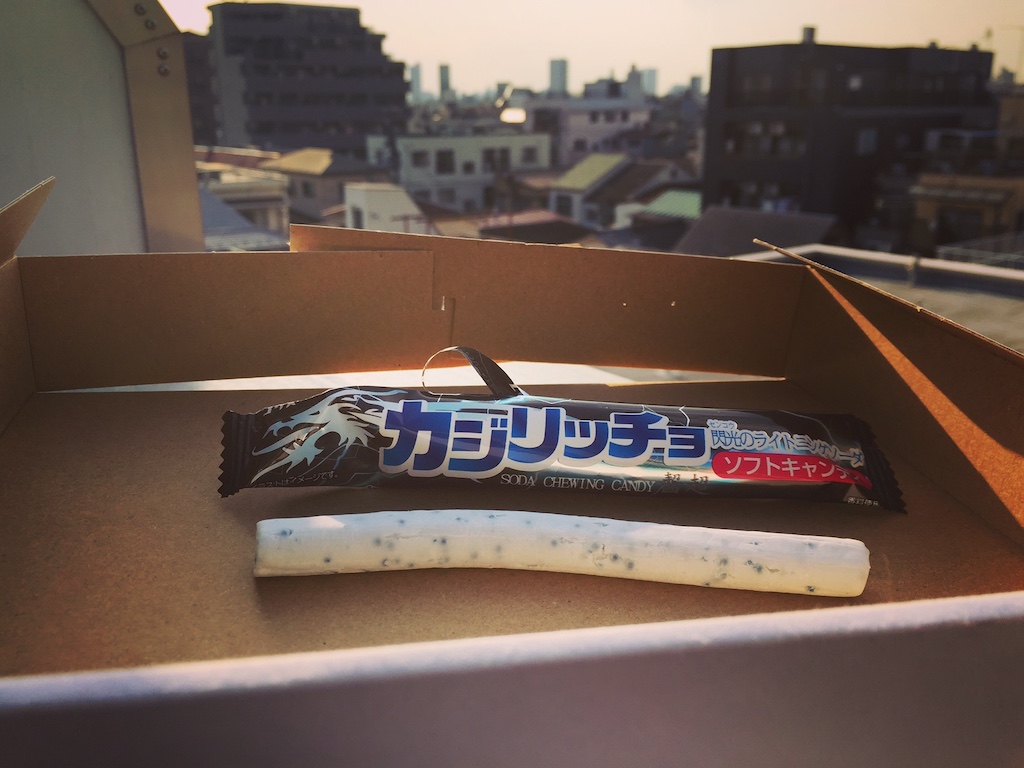 Black Thunder Kinako
Black Thunder is a very popular chocolate bar in Japan. It's as good the more popular brands, but inexpensive enough that children can walk out of the store with a handful if they wanted. I've known tourists to stock up on them before a return flight as well. This version of the candy bar has a kinako (sweet soybean powder) cookie and crunchy rice center.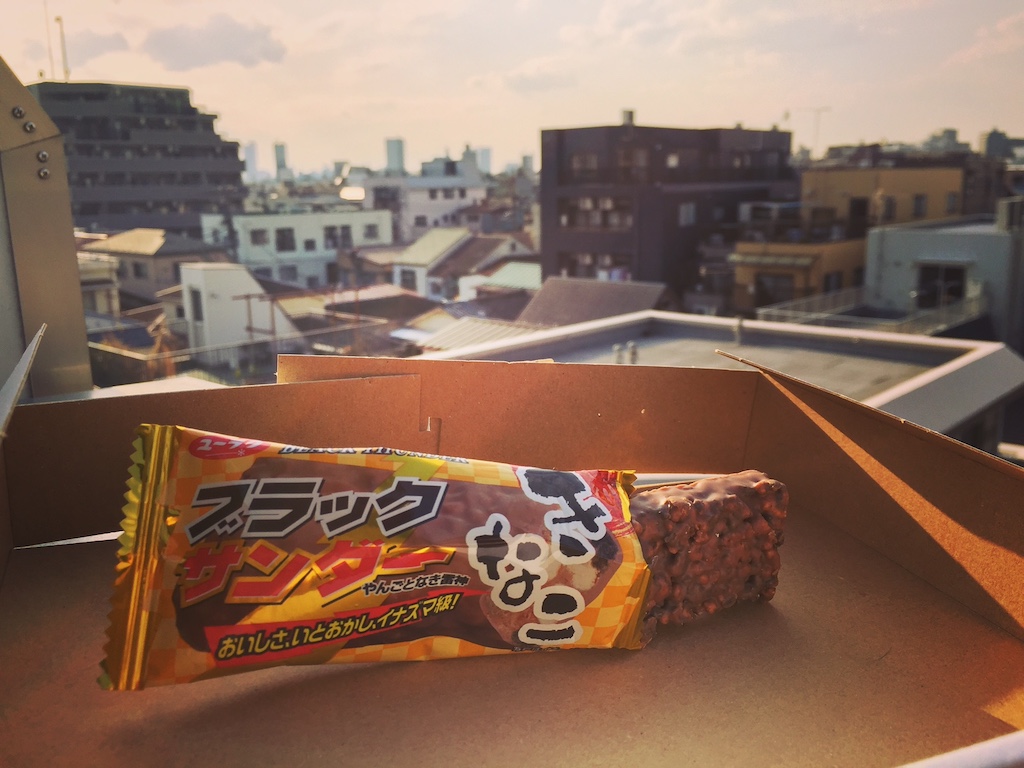 Masuya Onigiri Senbei
Senbei are rice cracker snacks in Japan, and onigiri are rice balls made with all kinds of different fillings and flavors. This snack combines the two by giving us onigiri shaped senbei. The flavor is simple soy sauce, but the salty snack packs a delicious punch. There are two senbei included so you can share one with a friend.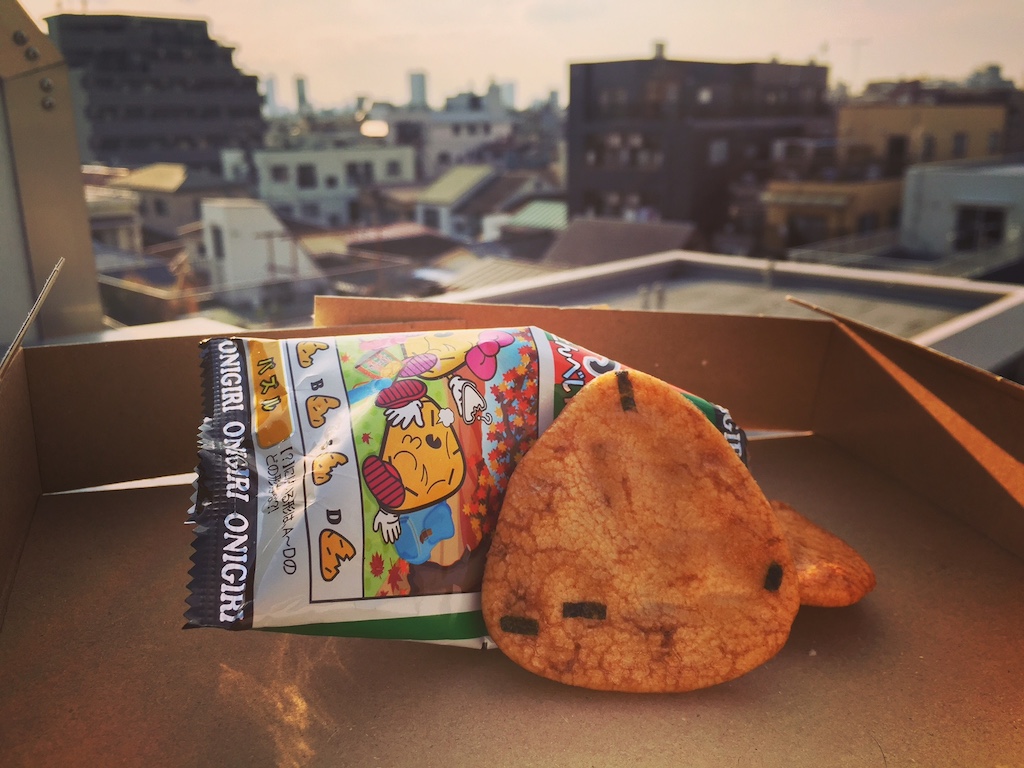 Meiji DIY Apollo Strawberry Chocolate
Each of these cute shapes consists of a layer of delicious milk chocolate topped with a layer of sweet strawberry flavored white chocolate. However, these candies will taste even better because you'll be making them yourself. Just (carefully) put the icing tubes in hot water for a few minutes, and squeeze them into the molds as you see fit. Then shove them in the refrigerator for about 30 minutes and they're ready to eat.
Here is a video if you still need help.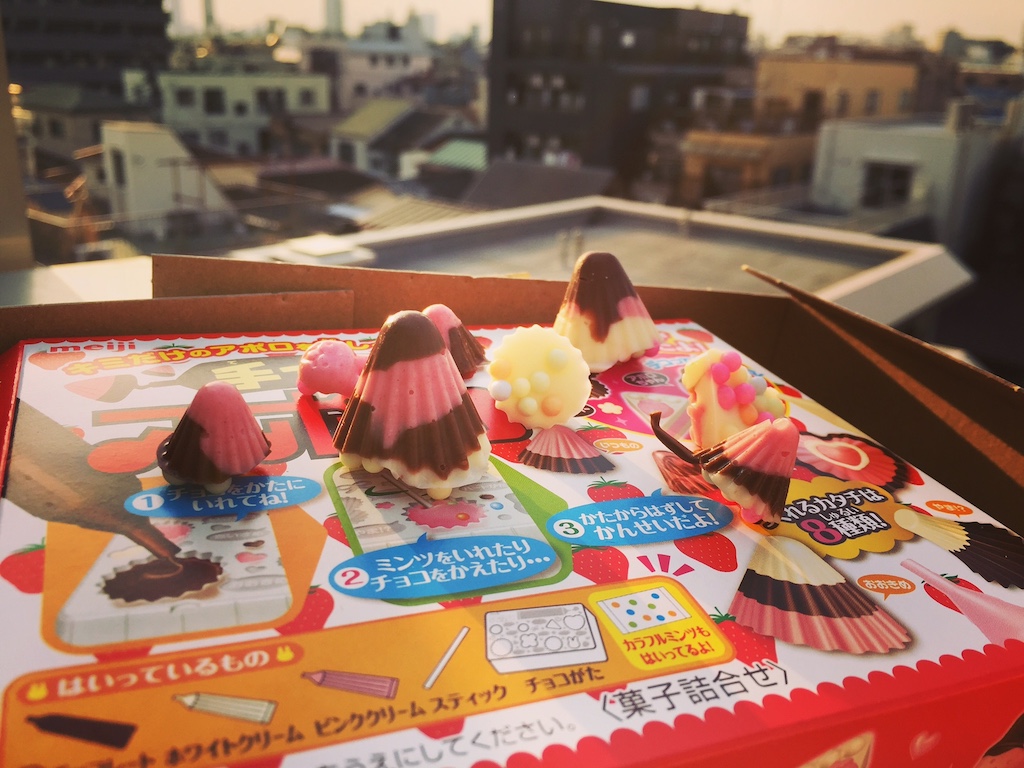 I've changed careers. For the past three years I've been teaching children, but I'll be teaching as a legit high school, as well as a business class for adults when the new school year starts. I'm excited, but also a little nervous. Teenagers can be pretty challenging. I guess I'll just have to wait and see how it goes. In other news, the Sakura season has started. This is the best time of year to visit Japan, but it is also the busiest.