Mar 14th 2017 | Umeboshi, I Choose You!
This email explains what was in the March 14th candy shipment, which should arrive around the world around end of April.
The items in the box are: Lotte Pokemon Chocolate Wafer, Koume (umeboshi), and Ju-C! Irodori Ramune.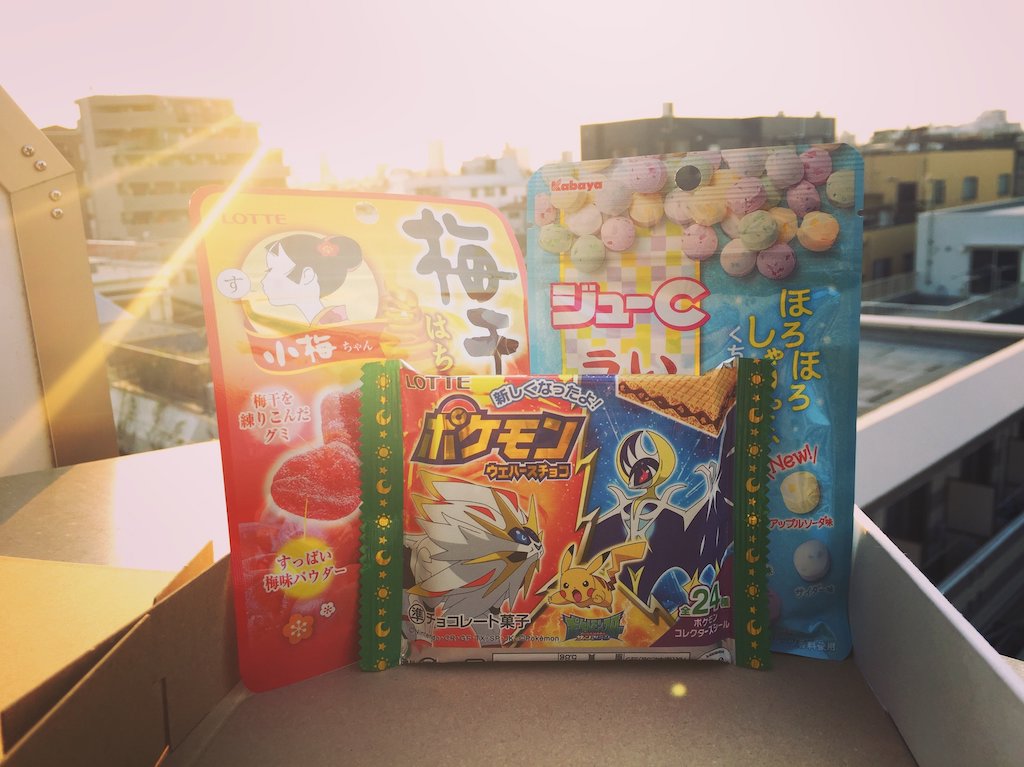 Lotte Pokemon Chocolate Wafer
Another year, another new Pokemon game. I actually have Pokemon Sun, but I'm not even half-way through the game yet. I probably won't even finish it if Persona 5 has anything to say about it. However, I absolutely finished this delicious wafer. It's a crispy sandwich with a creamy and airy milky center. Also included for Pokemon fans is one of 24 cool holographic stickers. I got gyrados, which also happens to be one of my favorite Pokemon.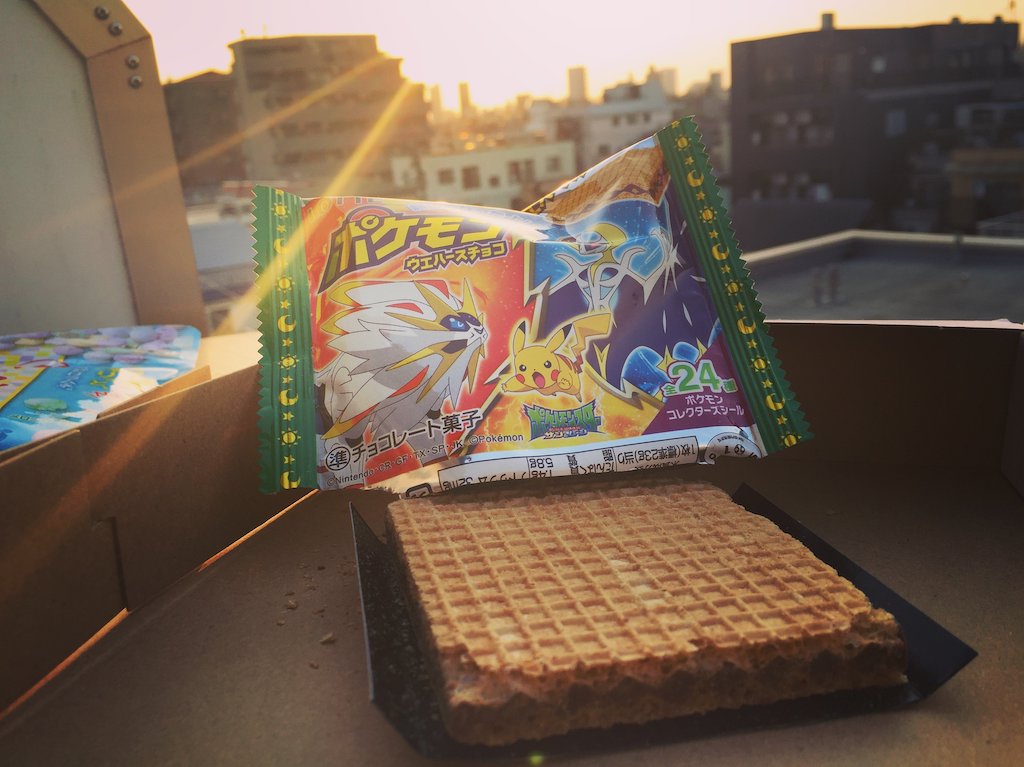 Koume (Umeboshi Gummies)
I love the name of this candy because it's actually a female Japanese name. Koume means "small plum." Japanese candy is very literal. Umeboshi (pickled plum) is a Japanese delicacy. They often come in bento lunch boxes, topping a square of white rice with a likeness to the Japanese flag. These are chewy gummy versions with yummy sweet and sour flavors. This is a chance to experience a real taste of Japan.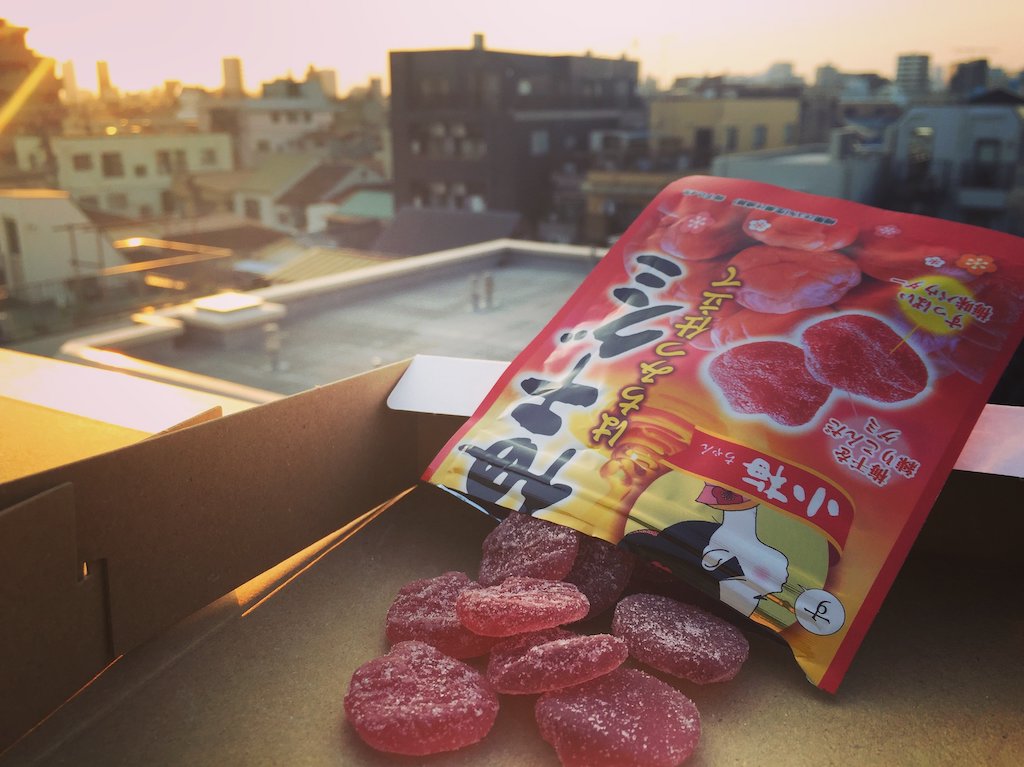 Ju-C! Irodori Ramune
These chewy candies are made of compressed sugar. After a bite them they practically melt in your mouth. They come in four delicious soda flavors for you to try: melon soda, grape soda, apple cola, and cider cola. Being that these are Japanese soda candies, they are very sweet and a little bit sour.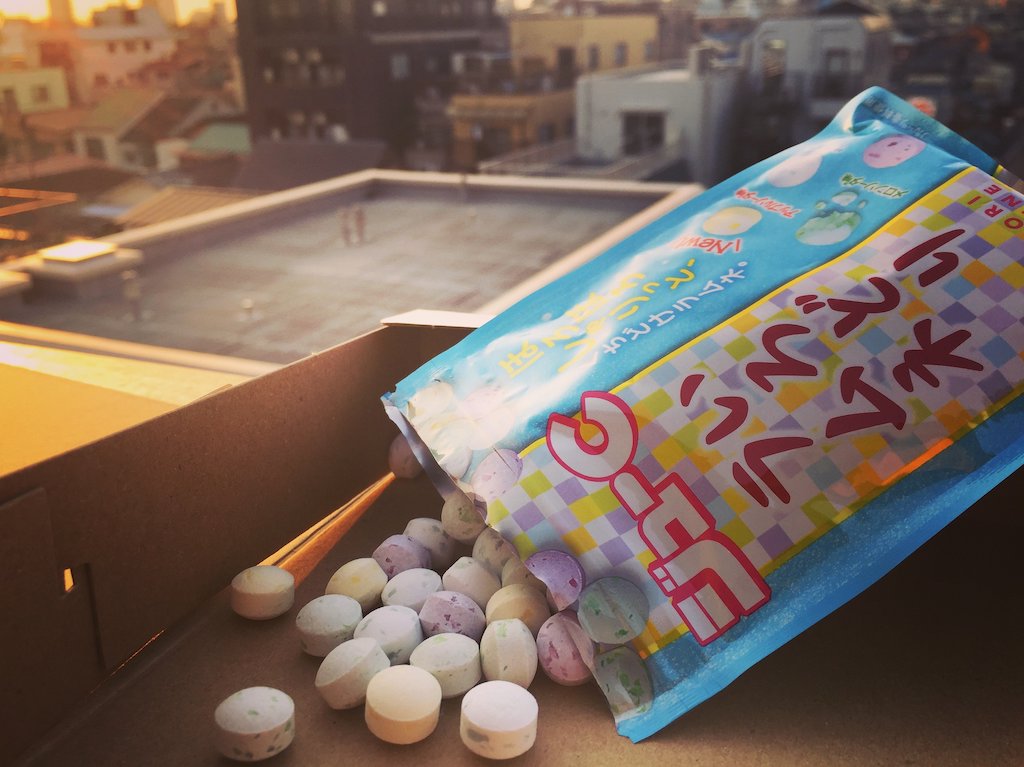 The sakura bloomed! They were very late this year, but you can't rush beauty I suppose. My Best friends from America visited me for two weeks. Five people, two bunnies and a cat all cramped into a 1k apartment is not fun let me tell you. But I had a great time seeing my friends again after five long years in Japan. I took them to all my favorite spots in Tokyo, as well as Tokyo DisneySea where we received our reward.
Our eternal reward...