Mar 28th 2017 | Green, crackers and cola.
This email explains what was in the March 28th candy shipment, which should arrive around the world around the end of April.
The items in the box are: Bourbon Petite Lightly Baked and Salt, Matcha Mochi Chocolate, and Kabaya Cola Mania.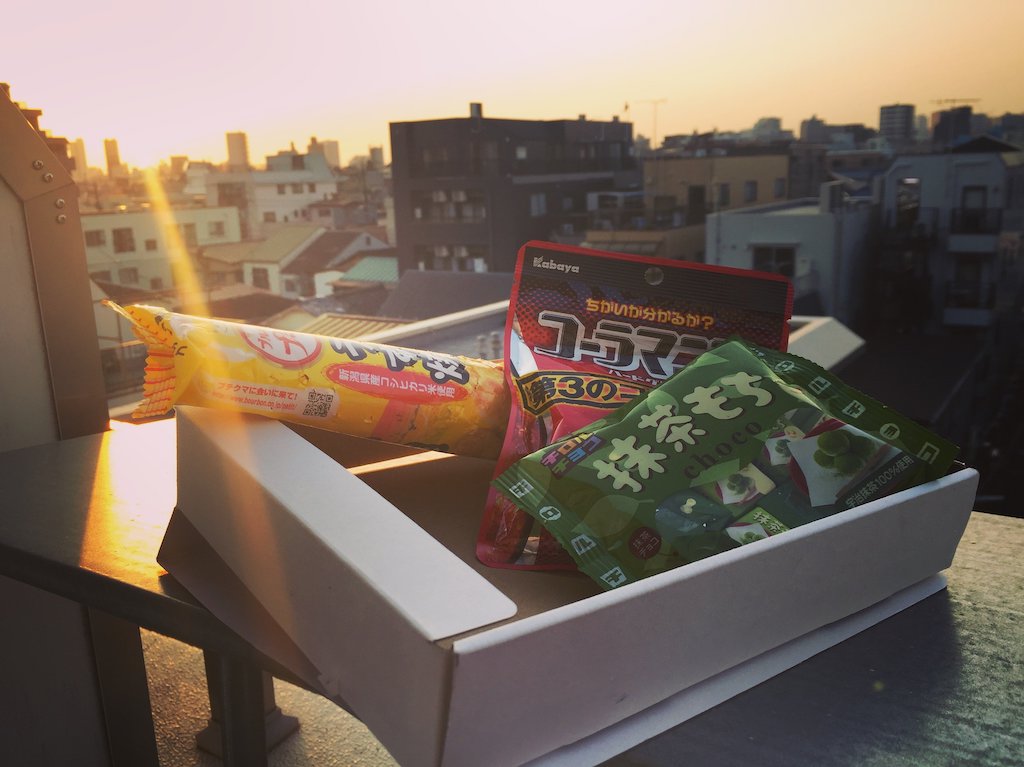 Bourbon Petit Lightly Baked and Salt Senbei
Continuing the Bourbon Petite trend are these light backed and salty Japanese senbei (rice cracker), made from 100% Niigata prefecture rice.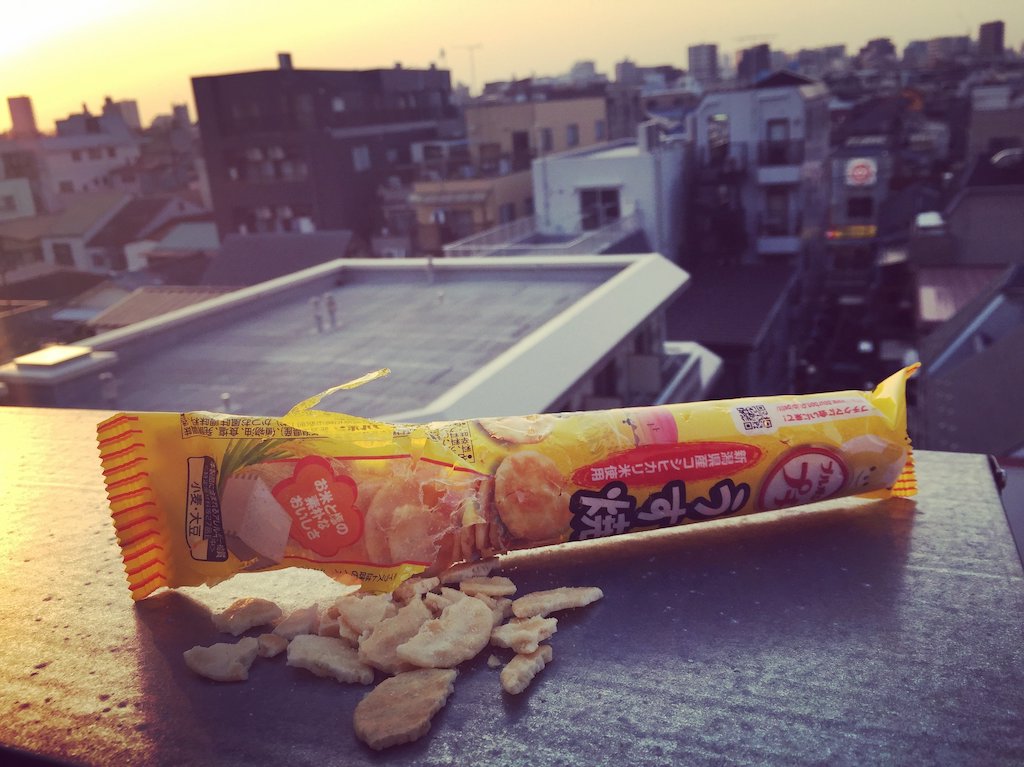 Matcha Mochi Chocolates
Man, that is really fun to say. try it three times! After you do that, take a bite of one of these elegant chocolates. They have a matcha (green tea) and chocolate coating, and the inside is filled with fluffy and chewy mochi. It's definitely a uniquely Japanese taste. Green tea in particular can be very hit or miss for people. Here is hoping you're in the "hit" category!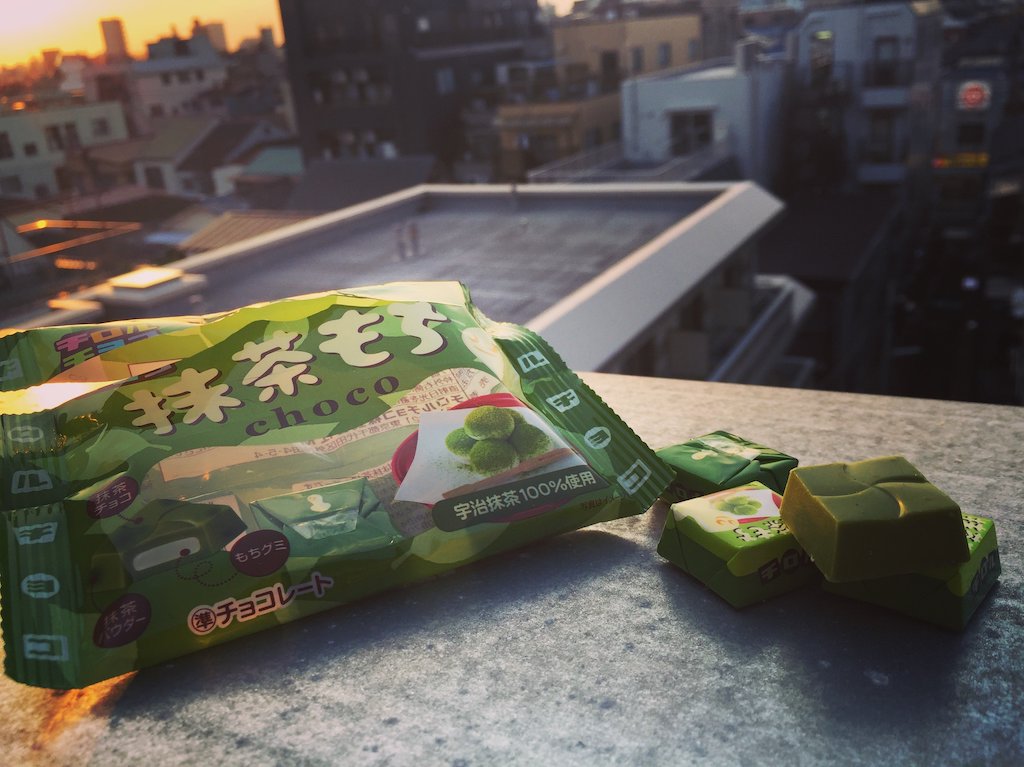 Kabaya Cola Mania
I really enjoyed these gummies. Not only are they fun to eat, but they come in three yummy flavors. There is the typical classic cola flavor, the mild cola flavor, and my favorite, the lightly fizzy pop cola flavor.
I had a hard time putting these down. The cola flavor (and smell) is really strong too! The bag is really hefty, so you'll have plenty to share with your friends and family. Or just gorge on them all by yourself.
It is your candy after all.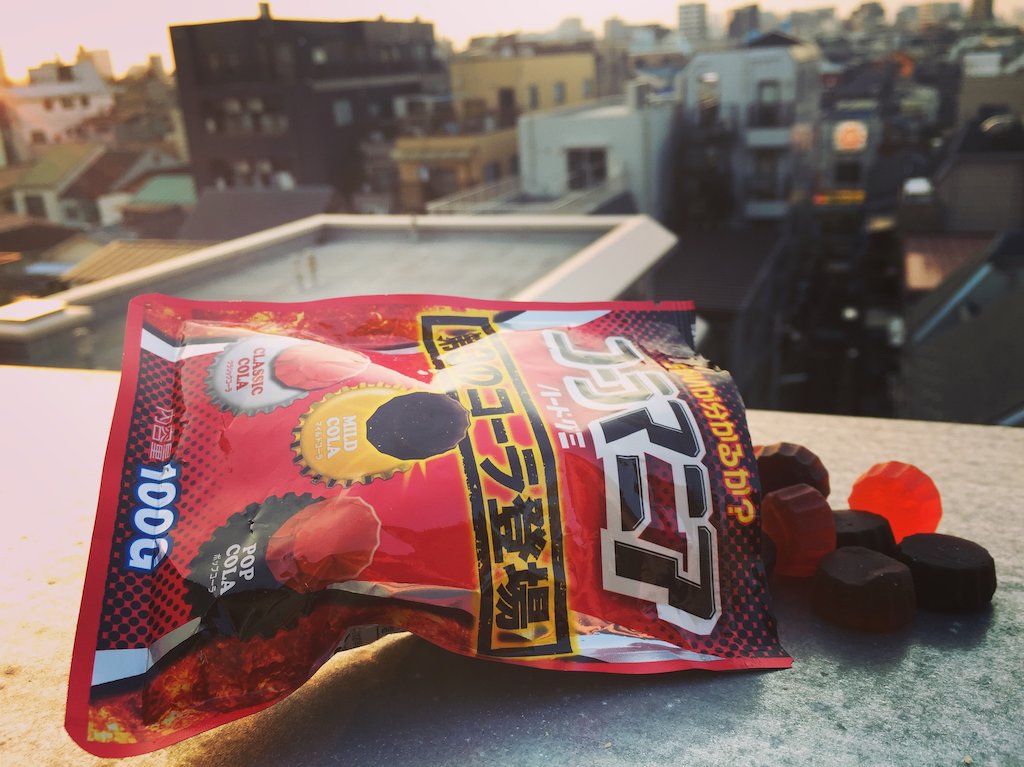 The sakura are in full bloom in Tokyo. That means everyone is eating, drinking and enjoying hanami. One of the more popular spots to view sakura is the Meguro River. It is incredibly crowded, but also very beautiful. Thousands of trees line the river bank, and paper lanterns illuminate them spectacularly. Here is a shot I took with my phone. Sometimes I really can't believe I live here!