Apr 14th 2017 | Welcome to Big Chocolate Mountain
This email explains what was in the April 14th candy shipment, which should arrive around the world around the middle of May.
The items in the box are: Kracie Petit Soda, Ju-C, Pokemon Carpoli Grape and Orange Soda, Big Thunder III, Sherbet Lick and Furutakyu Ranger Gummies.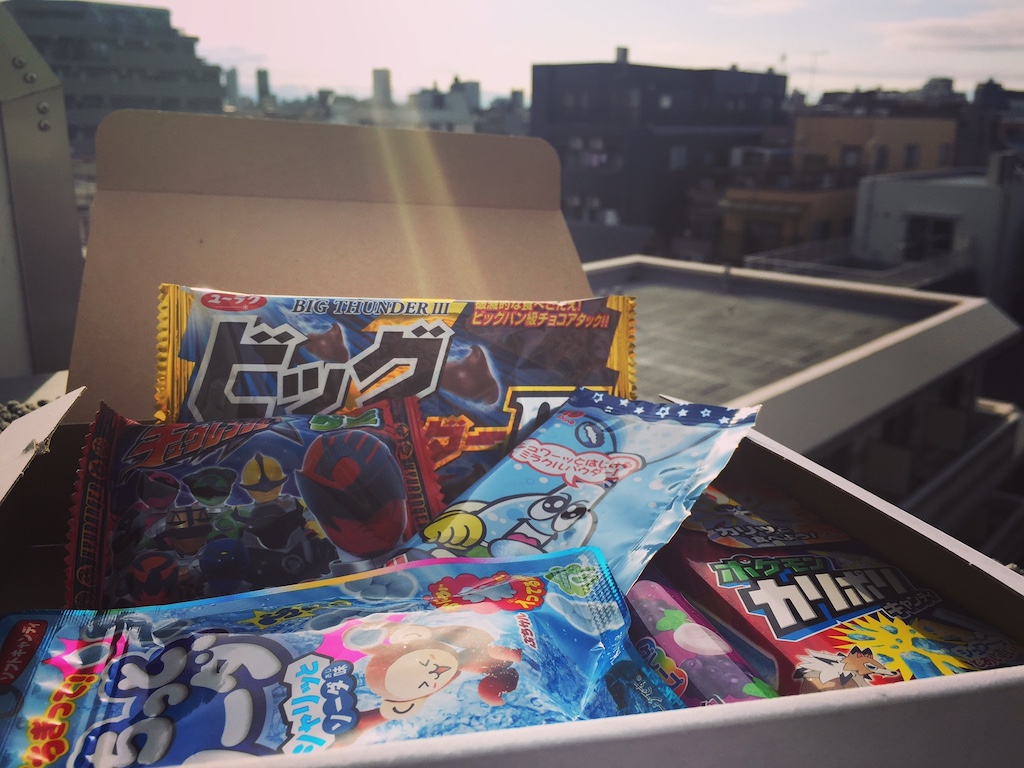 Kracie Petite Soda
Have you ever wanted to just eat the fizzle bubbles of soda? Well now you can. The little chewy candies look like little fizzy cola bubbles. They feel almost like gummies, but they're not. They even fizzle in your mouth!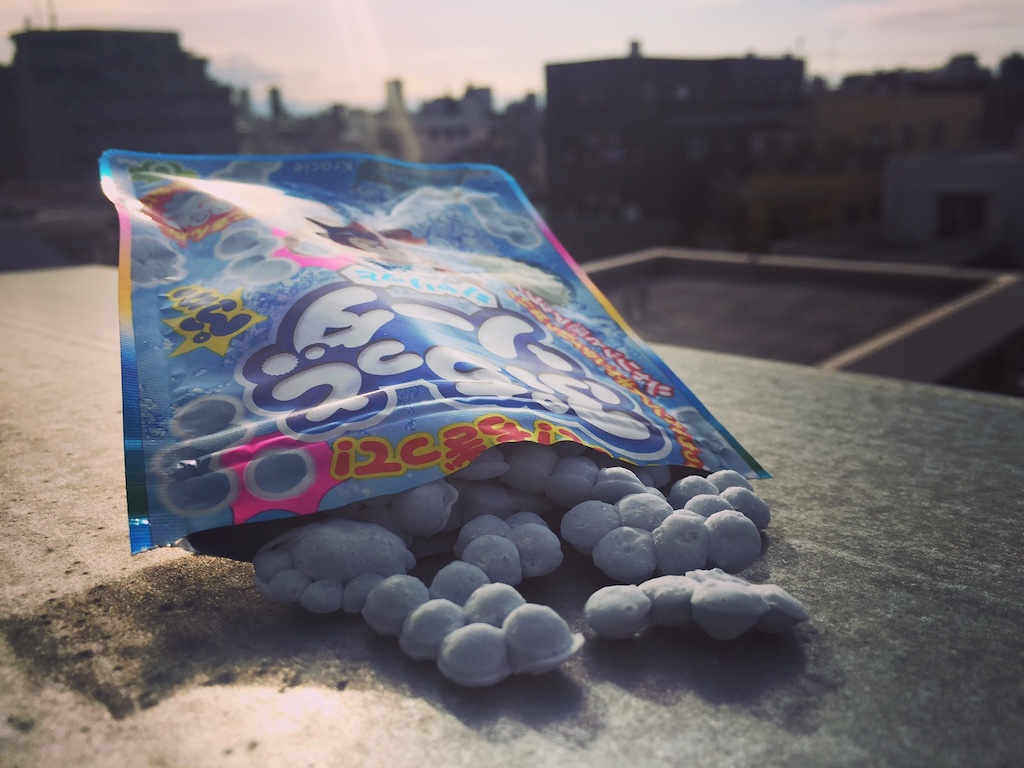 Ju-C
Does Japan ever get tired of puns? Apparently not! The sweet grape flavored capsules melt in your mouth with yummy juicy flavor. The capsules are actually huge! They're quite bigger than I expected.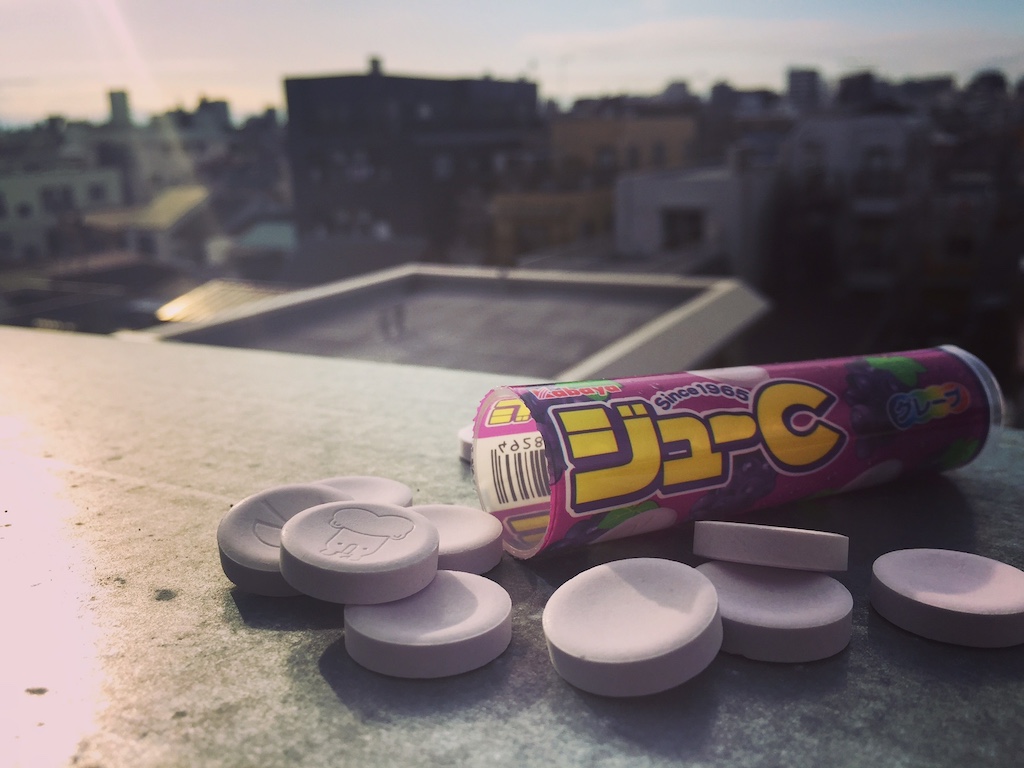 Pokemon Carpoli Grape and Orange Soda
Pokemon is back with Sun and Moon, so of course there is new Pokemon candy. These crispy sticks fizzle in your mouth after every bite with spicy grape and orange soda flavor. There are two pieces in every serving, so there is plenty to share with your friends.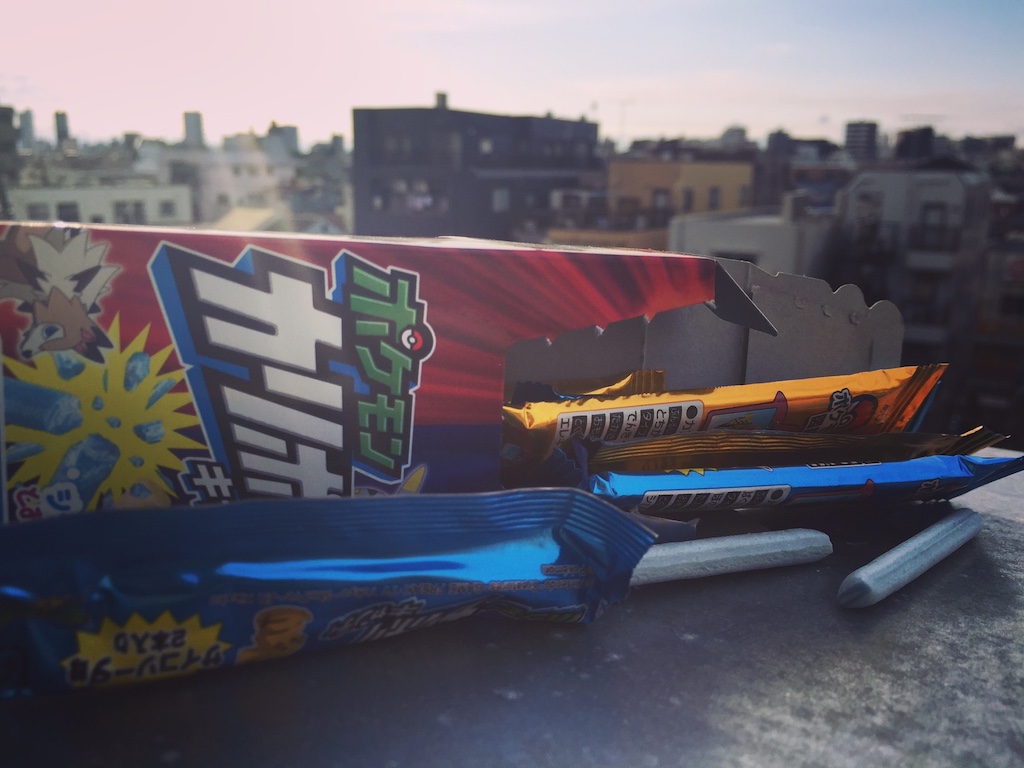 Furutakyu Ranger Gummies
Now here is a series I haven't kept up with in nearly 20 years. The Sentai Ranger series is popular as everin Japan. The package of gummies celebrates the show by packing grape flavored bite-sized gummy ranger helmets.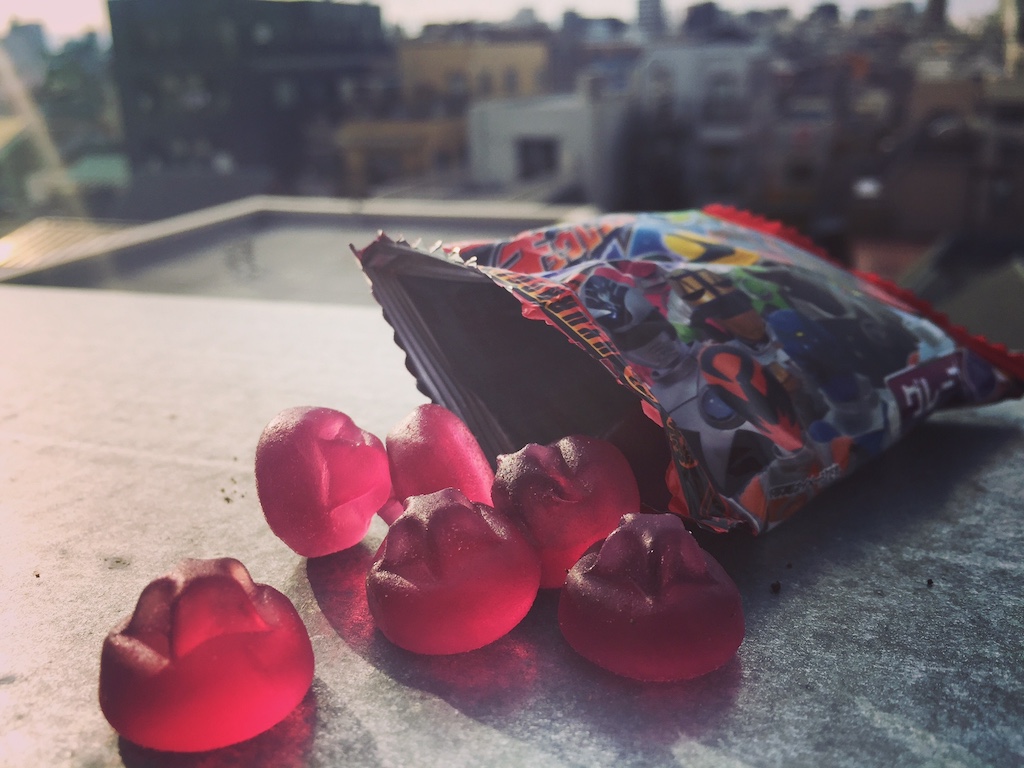 Sherbet Lick
You'll be enjoying this candy for a long time. This unique candy combines a lolly pop (sucker) with soda flavored powdered sugar. You can dip and renew the intense flavor whenever the candy starts to lose it. It's really sweet (and sour for me). And while it's easy to pass along, I definitely don't recommend sharing this candy!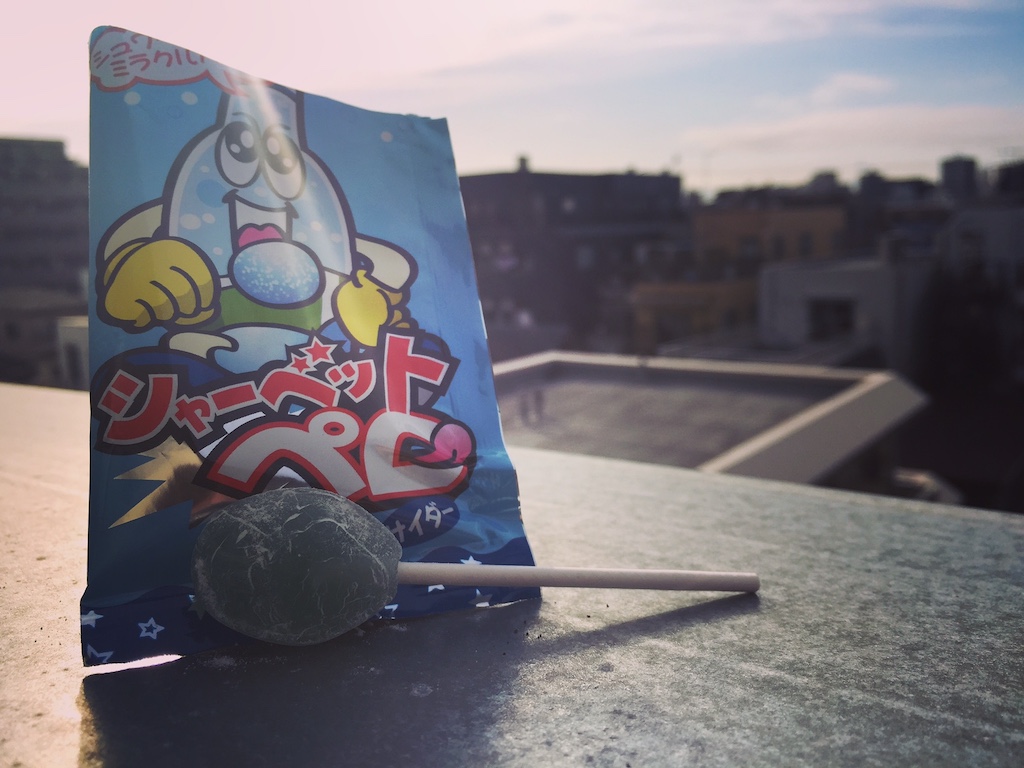 Big Thunder III
Black Thunder is arguably the most popular chocolate in Japan. This "big" version os the chocolate bar is rich with sweet flavor. While the outside is creamy chocolate, the inside is crispy thanks to its chocolate cookie senter. Double the size, double the chocolate, double the taste!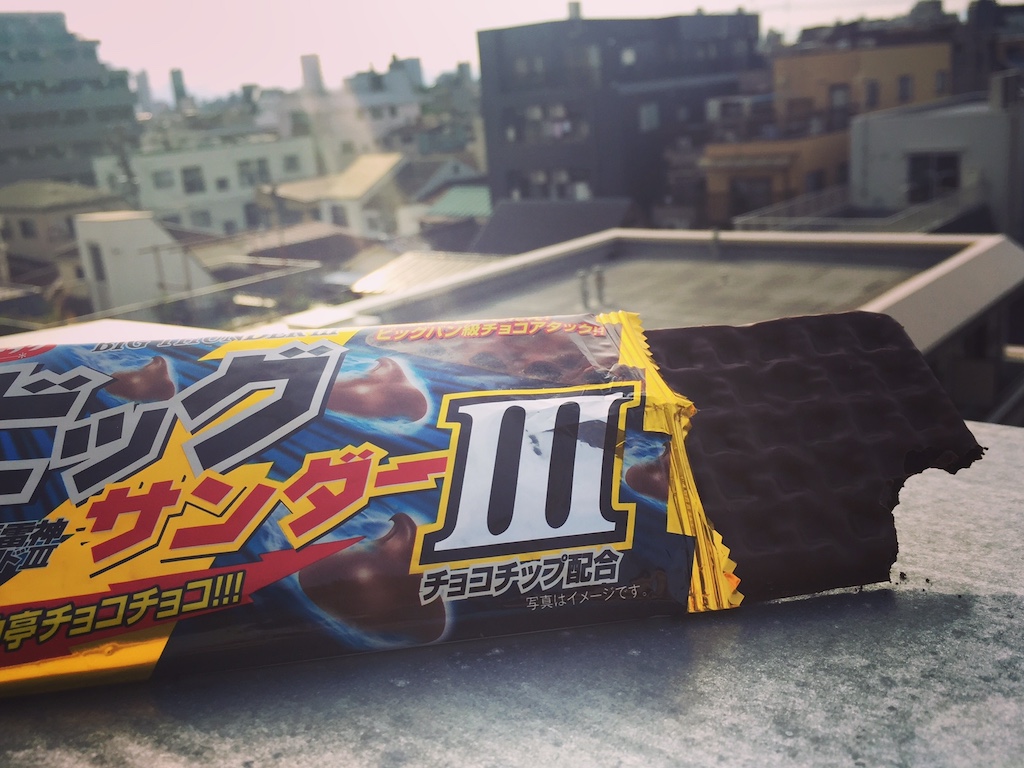 I found an interesting geeky place in Kyoto. It's called "geek house", where if you are geeky enough you can stay for really cheap (~2500jpy). The idea is to gather people interested in game development in the space and do stuff together. We made this game together there: https://bemmu.itch.io/luggage-robber
At this point the geek space was still new and seemed sort of exclusive (only got in because I knew someone who knows someone). We had tons of fun making this game.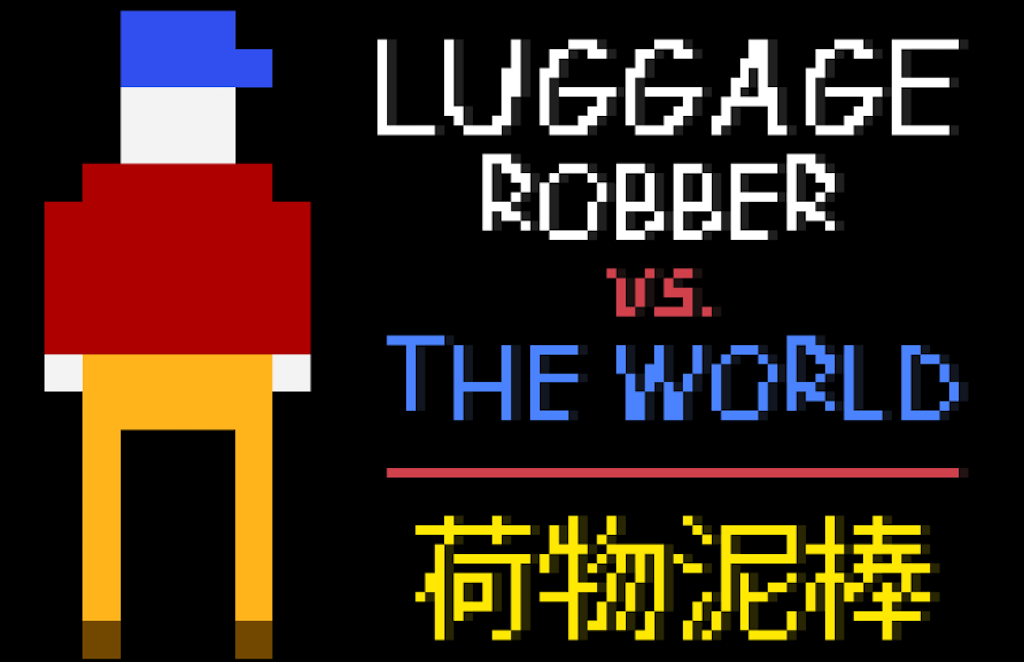 It's been a while since I showed off my bunnies. I recently took Autumn and April to the Tama River. It stretches all through Tokyo and has wonderful places for picnics. People are really surprised when they see my rabbits running around on their own and not trying to escape. I don't even need a leash because they always they close to me while they play.