Apr 28th 2017 | Goo Else Likes Slime?
This email explains what was in the April 28th candy shipment, which should arrive around the world around the end of May.
The items in the box are: Bourbon Petit Potato Consume, Meiji Chewing Gum Soda Mix, and Slime Jelly Experiment.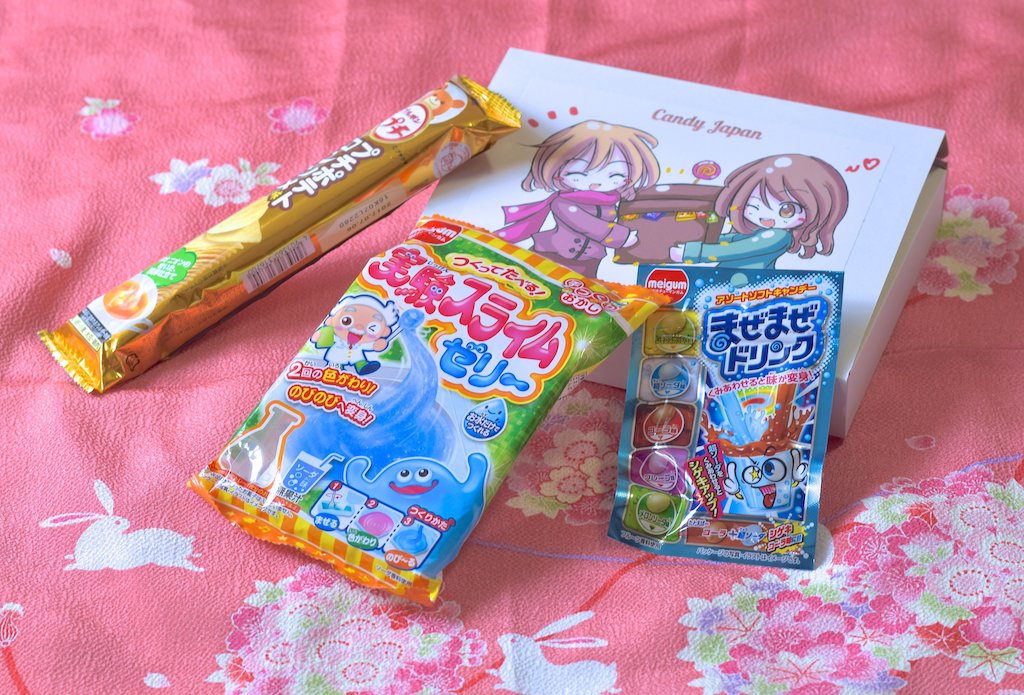 Bourbon Petit Potato Consume
Bourbon Petit is back with delicious potato consomme flavor. The package comes with a generous amount of bite-sized chips. You can enjoy one at a time slowly or eat them by the handful for maximum flavor. If you're a potato chip connoisseur you might know these are from a popular series of snack.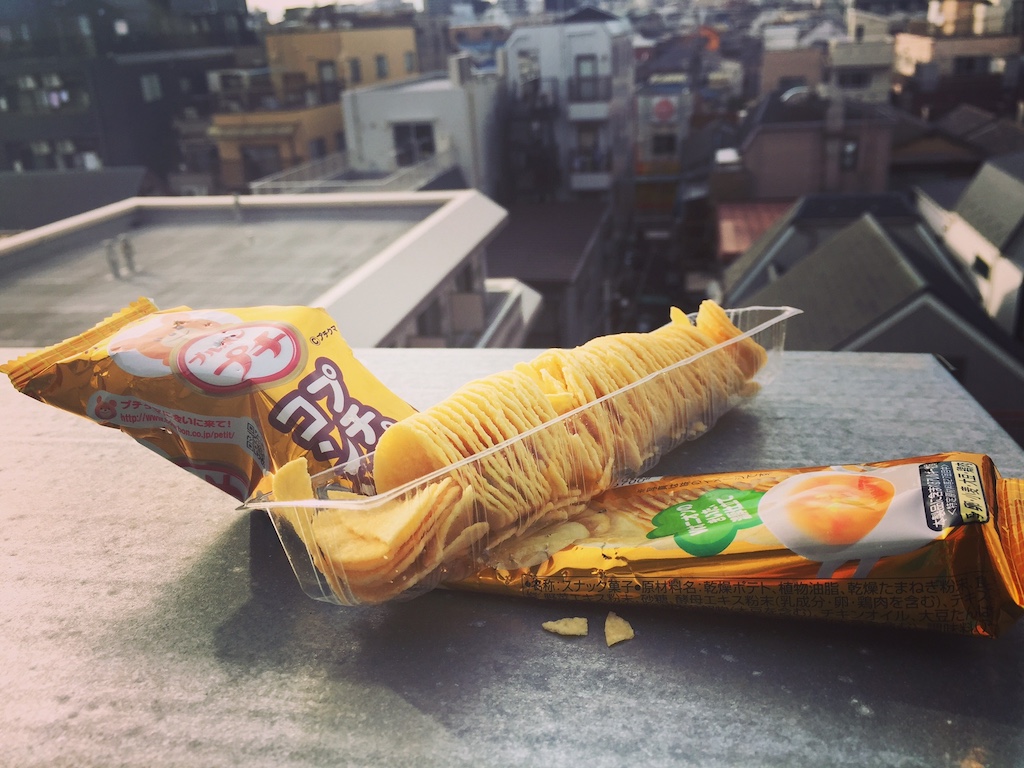 Mazemaze Drink Mix
The four flavors of these Jelly Bean -like candies are original soda, lemon, cola, grape and melon.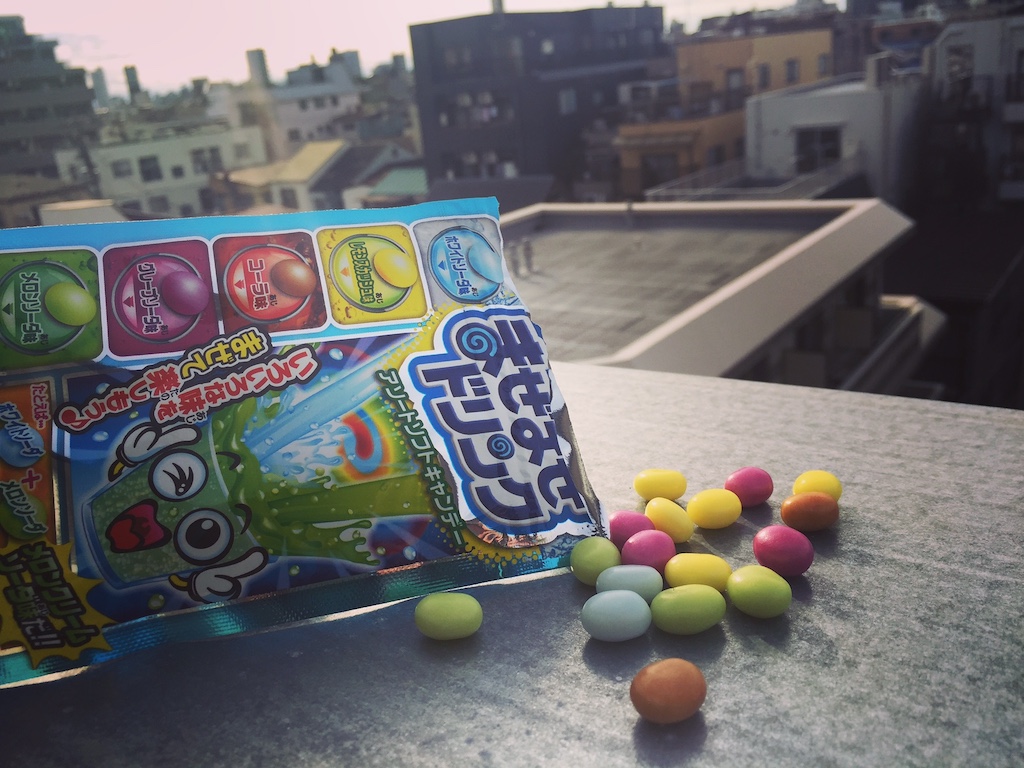 Slime Jelly Experiment
Japan has no shortage of weird and fun candy. Case in point, this disgustingly cool slime jelly.
The soda flavored goody is not kidding around. It could be the stretchiest candy I've ever had. It fizzles and foams in your mouth with a spicy kick too! This is definitely one Japanese candy you'll remember.
To make it just follow along with the pictures on the back, or follow one of the many videos on YouTube:
Fill the music note tray with about 30ml of water, and the green powder and mix.
Fill the star tray with the pink powder and the music note contents. Mix well.
Add the blue powder and mix it very well until it's really thick and gooey.
Enjoy!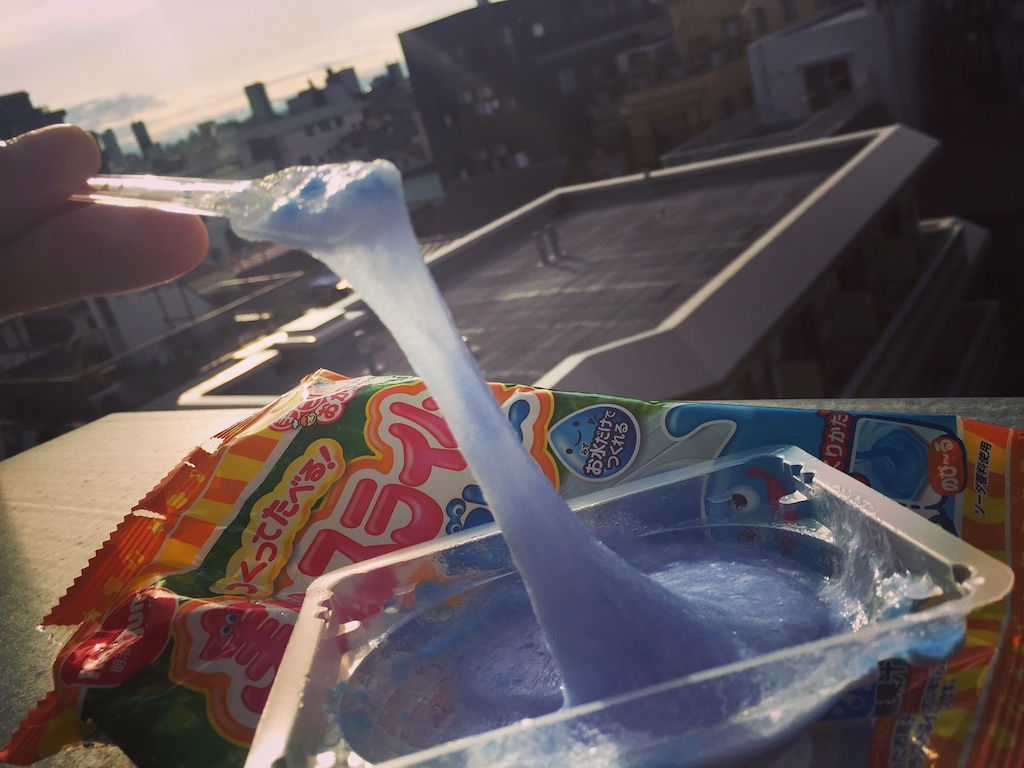 I spent the day at Tokyo Dome near Iidabashi in Tokyo. It's a large stadium and shopping mall with a popular amusement park in the middle. I have a purfectly logical fear of heights because really, why shouldn't you be afraid of heights, but my friends talked me into into riding one of largest roller coasters in Japan, Dolphin Thunder. It has a massive drop and actually dives through a hole in the side of a building. Definitely check it out if you're a thrill seeker visiting Tokyo.