Jun 28th 2017 | Inkling for Some Squid Snacks
This email explains what was in the June 28th candy shipment, which should arrive around the world around the end of July.
The items in the box are: Kuppy Ramune, Morinaga Hi-Chew Premium White Grape, and Morinaga Super Ottotto.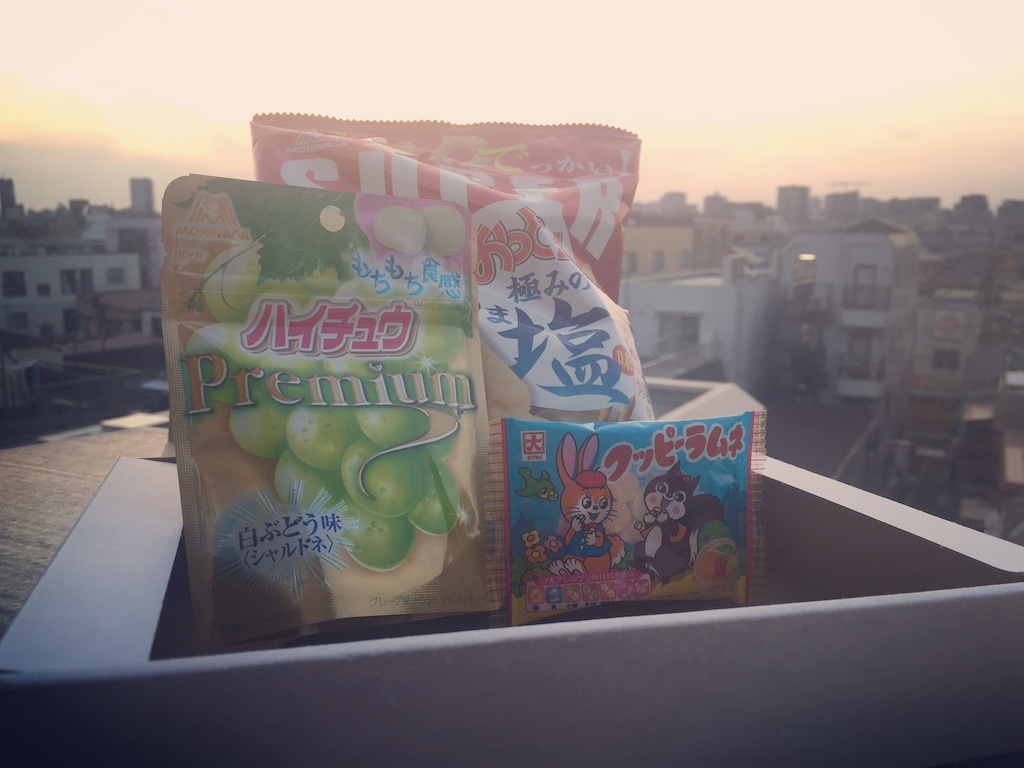 Kuppy Ramune
The "kawaii" is strong in this one. These candies are a bit like "Smarties." They're hard-pressed powdered candies that melt in your mouth. They have a mild sweetness and come in three flavors: orange, lemon, and strawberry.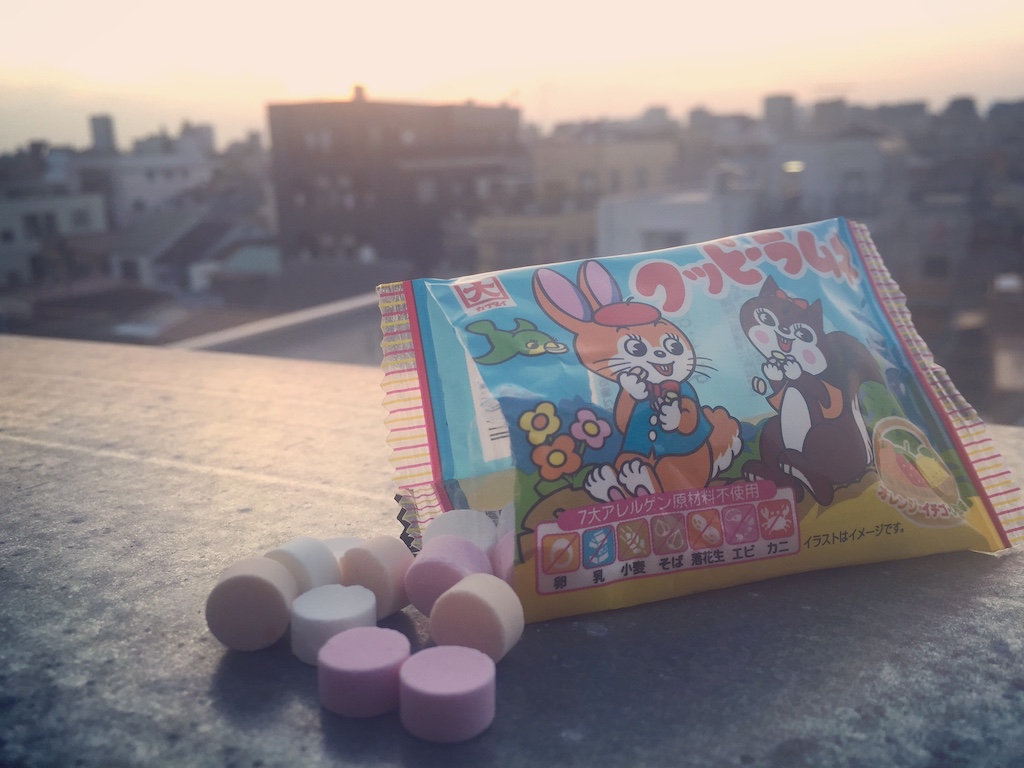 Morinaga Hi-Chew Premium White Grape
Hi-chew is often called the "Starbursts" of Japan. These Premium Hi-Chews are a limited edition white grape flavor with a sugary coat that hide a sweet and slightly sour chewy center. They practically melt in your mouth.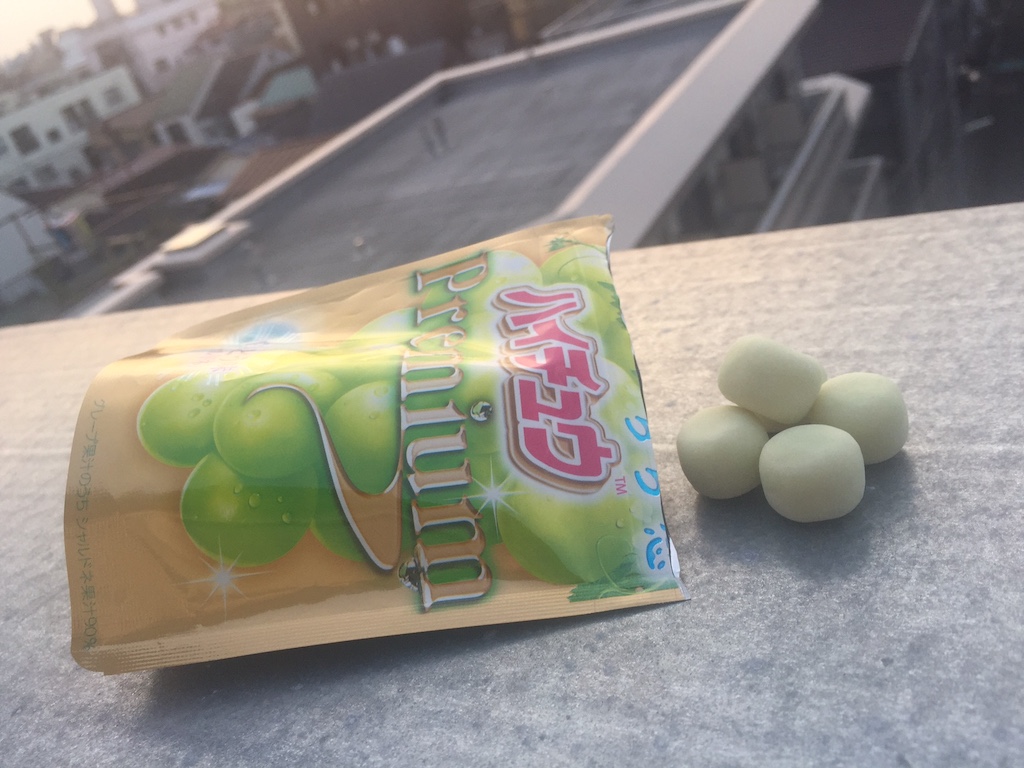 Morinaga Super Ottotto
"Ottotto" is a Japanese expression for a pleasant surprise in Japanese, which is what Morinaga is hoping you'll feel when you dive into these light, crunchy snacks that are shaped like sea animals. Ottotto claim to be baked and never fried. They have a unique salty taste that I can't quite put my finger on. This is the "super" sized bag.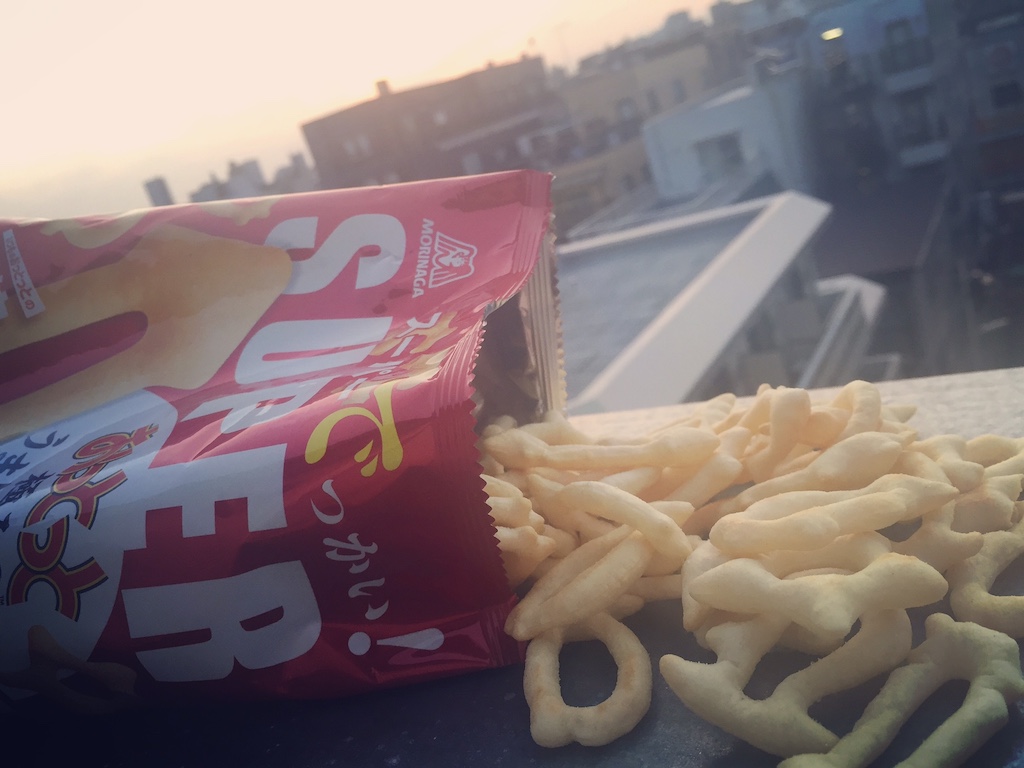 <Aaron> I don't normally like sharing pictures of my meals in Japan, but this bowl of ramen almost made me pass out. If you ever come to Japan, don't always assume that you'll always get "small" portions.
<Bemmu> Is that chaashuumen? Delicious, but eat it too often and your bloodstream turns into pure oil.