Sep 14th 2017 | Burger Time!
This email explains what was in the September 14th candy shipment, which should arrive around the world around mid-October.
The items in the box are: EveryBurger Chocolate Biscuits, Super Mario World Gummies, Pretty Cute Strawberry, and Chocolate Hokuhoku Sweet Potato.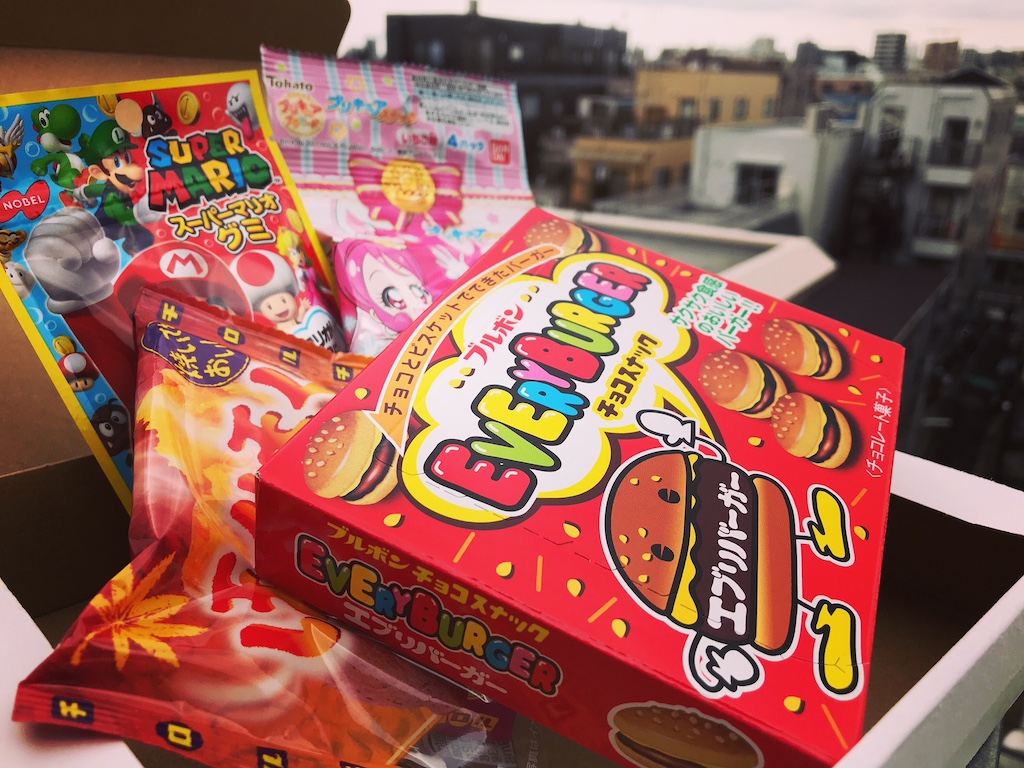 Pretty Cure Strawberry
These were delicious, but as a 28-year old man, I couldn't be seen eating magical girl snacks in public. Don't let my insecurities stop you. Each crunchy bite packs a ton of sweet strawberry (Ichigo) flavor. In fact, they almost taste like really good cereal. I actually tried eating them from a bowl of milk, but that didn't turn out too well. I do not recommend it.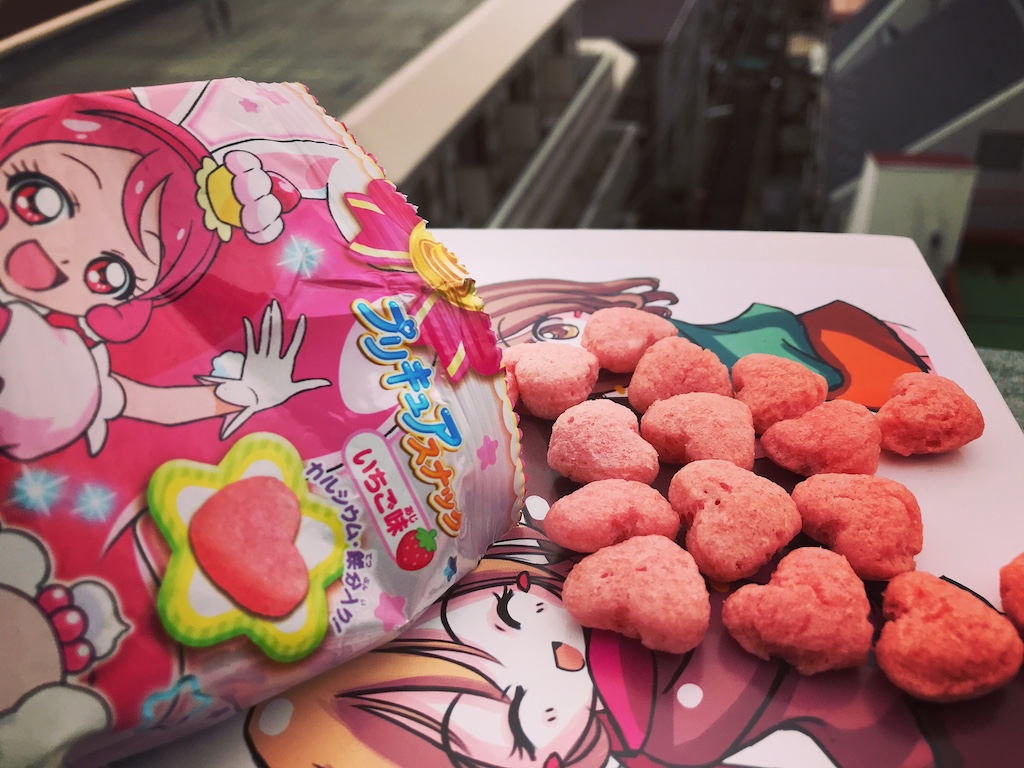 Super Mario Gummies
This package of Super Mario gummy candy contains five colorful and fruity shapes from the Mario Universe. Of course, Mario's head is there but you can also find special items like stars. I like to eat mine and shout doodoodoodododoodoo to freak out my girlfriend. The flavors are cola and ramune soda.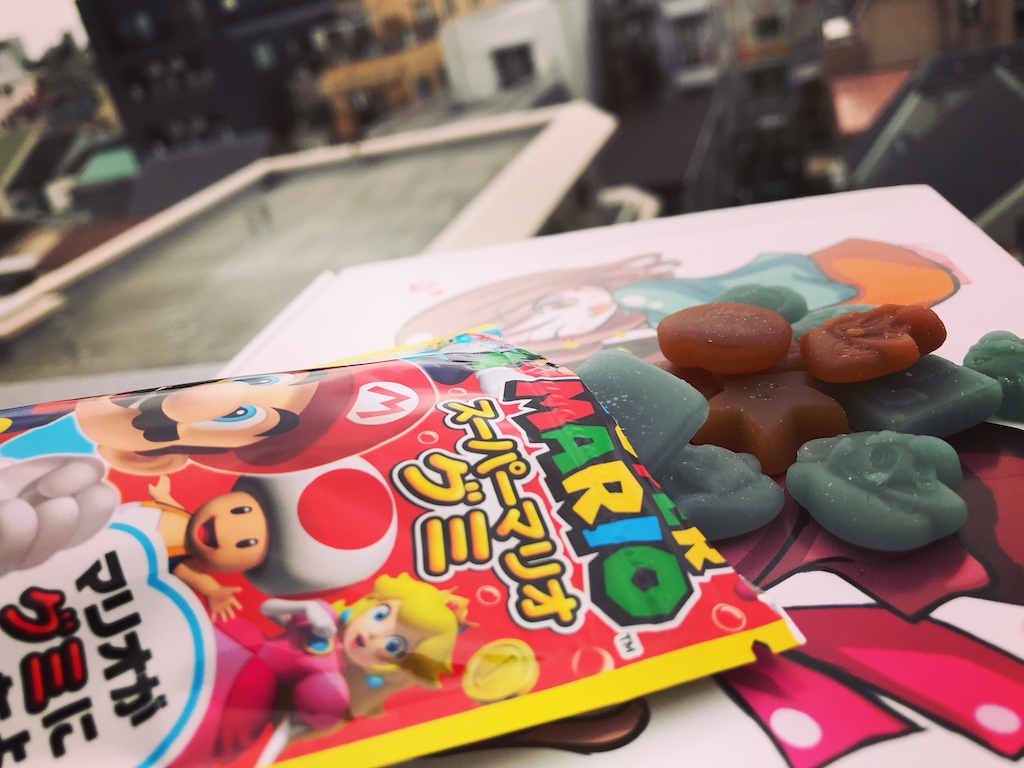 Chocolate Hokuhoku Sweet Potato
It feels like recently Japan fell in love with chocolate and sweet potatoes. Even McDonald's in Japan has sweet potato and chocolate dipping sauce (but no szechuan sauce) for french fries sometimes. I guarantee these dainty chocolates taste way better though.
The flavor is out of this world and genuinely "Japanese." I'm not sure where else you could enjoy such a unique taste that is actually tasty.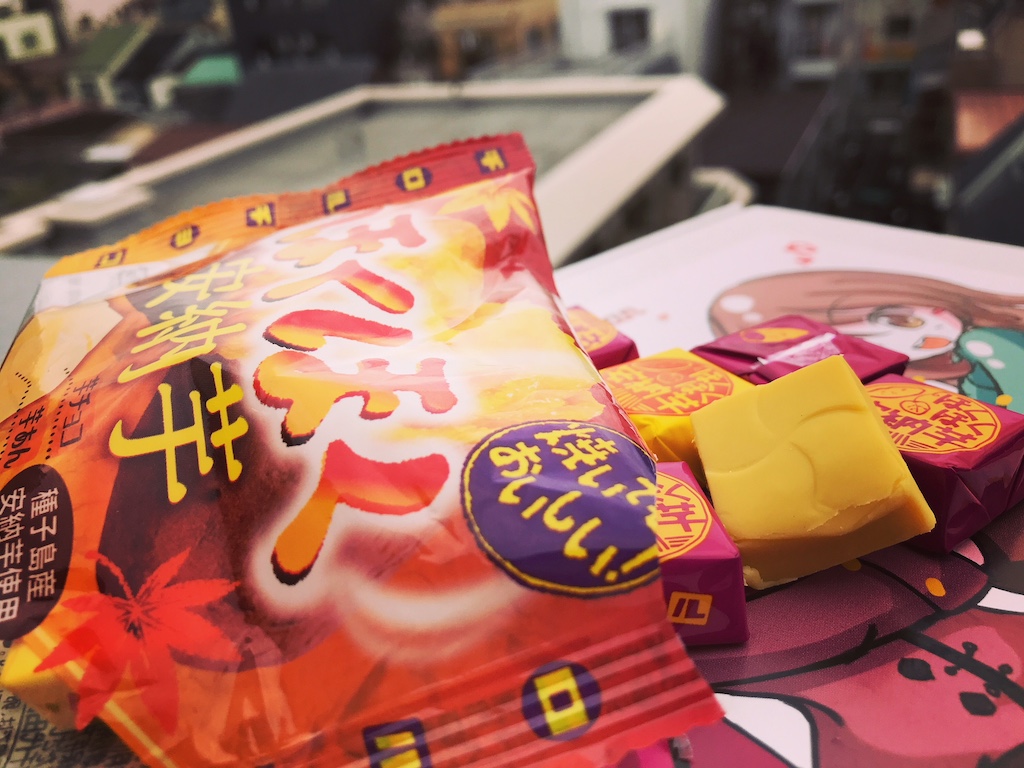 EveryBurger Chocolate Biscuits
These cheeseburger shaped chocolate biscuits almost look too real. They even have "sesame seeds" on the bun. The buns are actually made from sweet and crunchy cookies, while the "patty" is a chunk of delicious milk chocolate. The cheese is made from white chocolate.
The package includes a generous amount so you shouldn't have a problem sharing with your friends and family. Try telling them it's a real mini-burger first.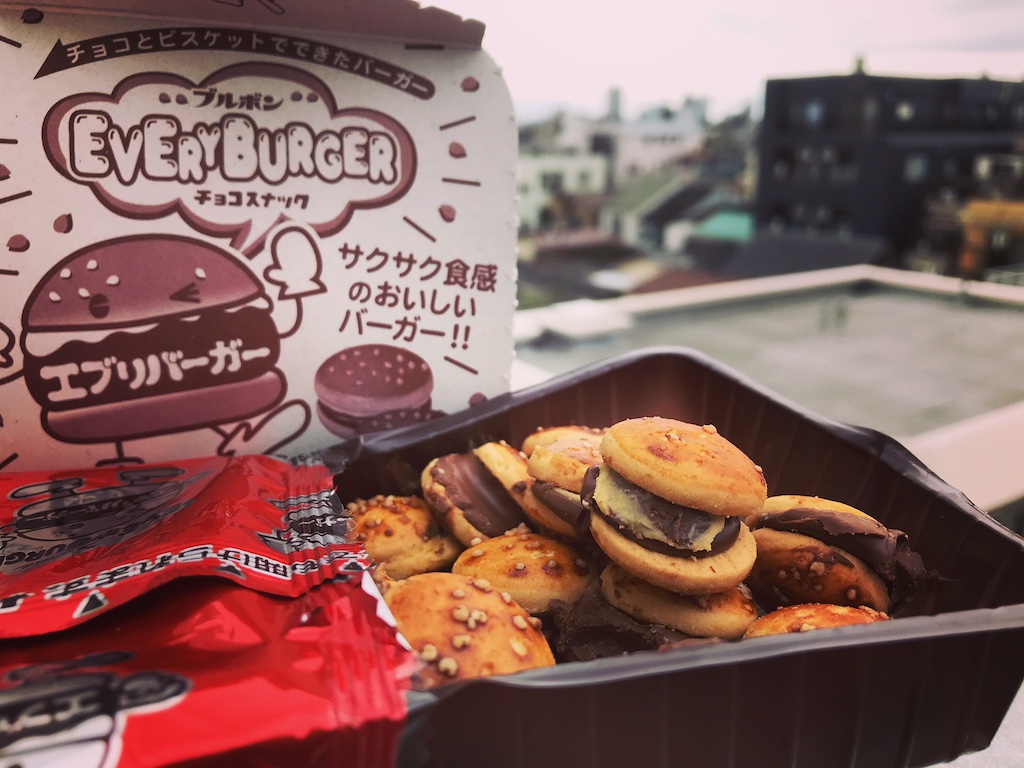 Life in Japan
<Aaron> I'm back in Tokyo after my long trip teaching High Schoolers in Nagano. It was a lot of fun. I also learned that the Japanese grasp of English will always be fantastic, as my student demonstrates.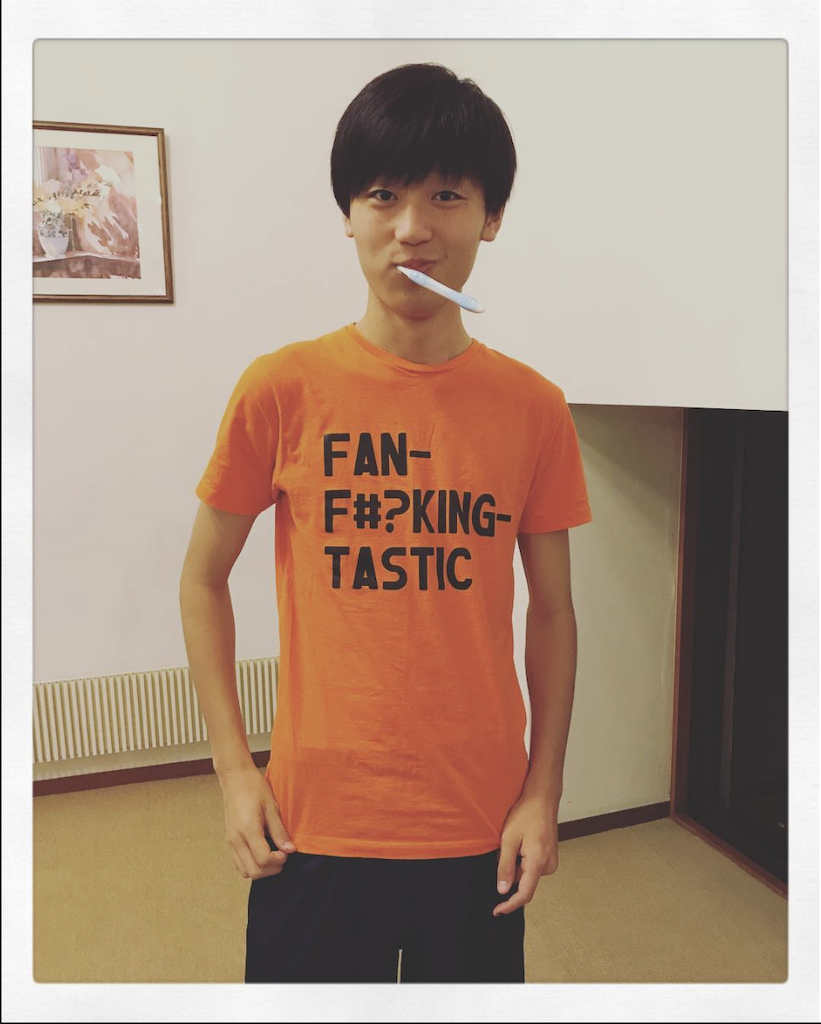 <Bemmu> We attended a Japanese festival where sweaty, shouting participants carried a portable shrine into the sea and then back again to the shrine it came from. Their efforts were aided by supporters banging drums to urge them forward.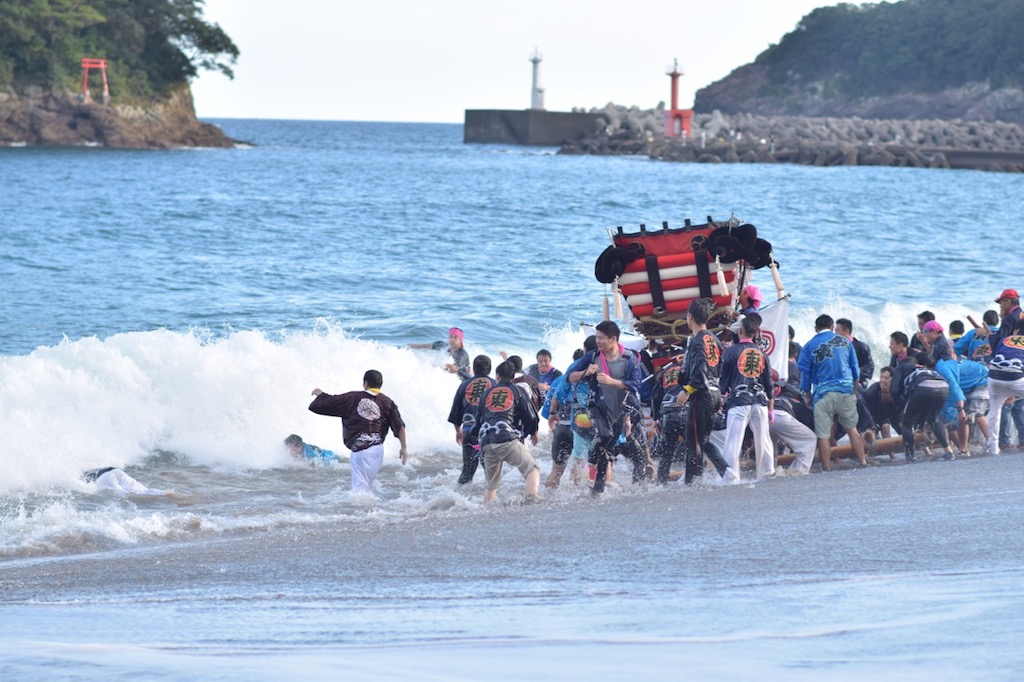 Explanation of this custom, from the book "Japan from A to Z":
"The purpose of most Japanese festivals is to invite the deities to descend from heaven so that people can pray with them for good fortune, a good harvest, or for assistance in escaping danger. A ceremony within a shrine or other sacred place welcomes the gods to Earth. Local residents, usually men, then carry the portable shrine, which conveys the deity, around the local community and back to the shrine. There another ceremony is held to respectfully send the deity back to heaven."
Hope you liked the candy!