Oct 14th 2017 | An inkling of Splatoon Candy
This email explains what was in the October 14th candy shipment, which should arrive around the world around mid-November.
The items in the box are: Orion Mini Grape Ramune Candy, Kameda Kotsubukko Crackers, and Splatoon Melon and Orange Soda Gummies.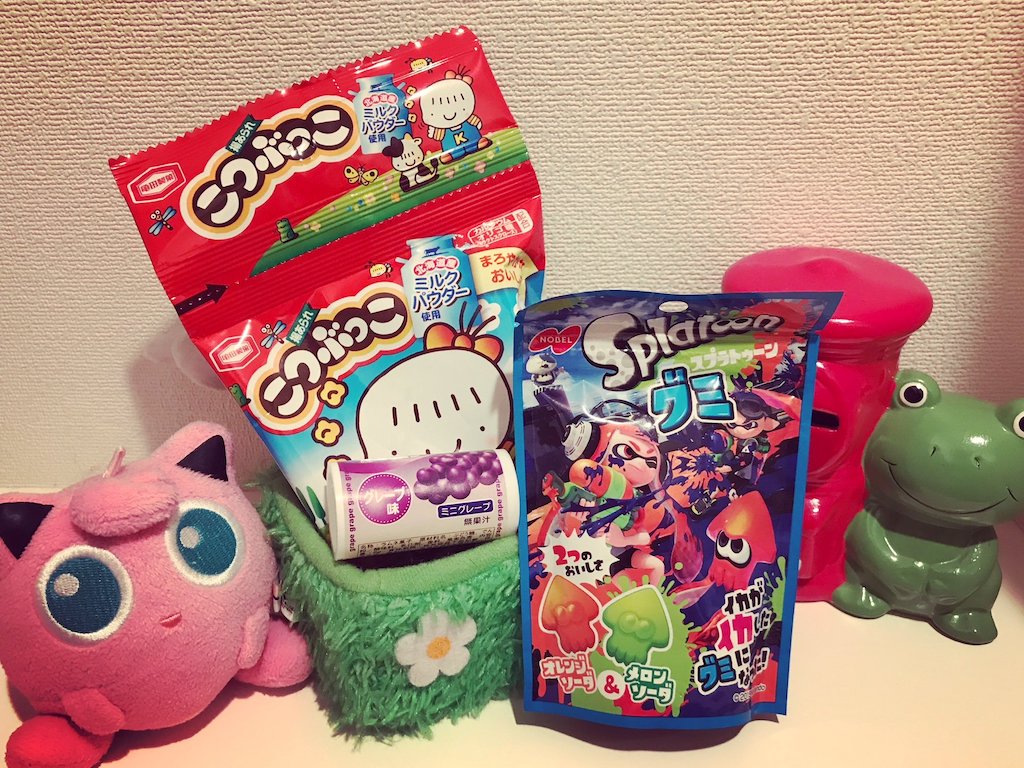 Orion Mini Grape Ramune Candy
Ramune is a staple of Japanese candy. Its traditional soda flavor is sweet, slightly sour, and comes with a fizzy-like punch. These mini ramune candies from Orion are no exception but come with a fruity grape ramune flavor. The tiny candies come in a cute cola can-like container. You'll be tempted to pour the whole thing in your mouth like me, which while I do not necessarily recommend doing, I have no regrets.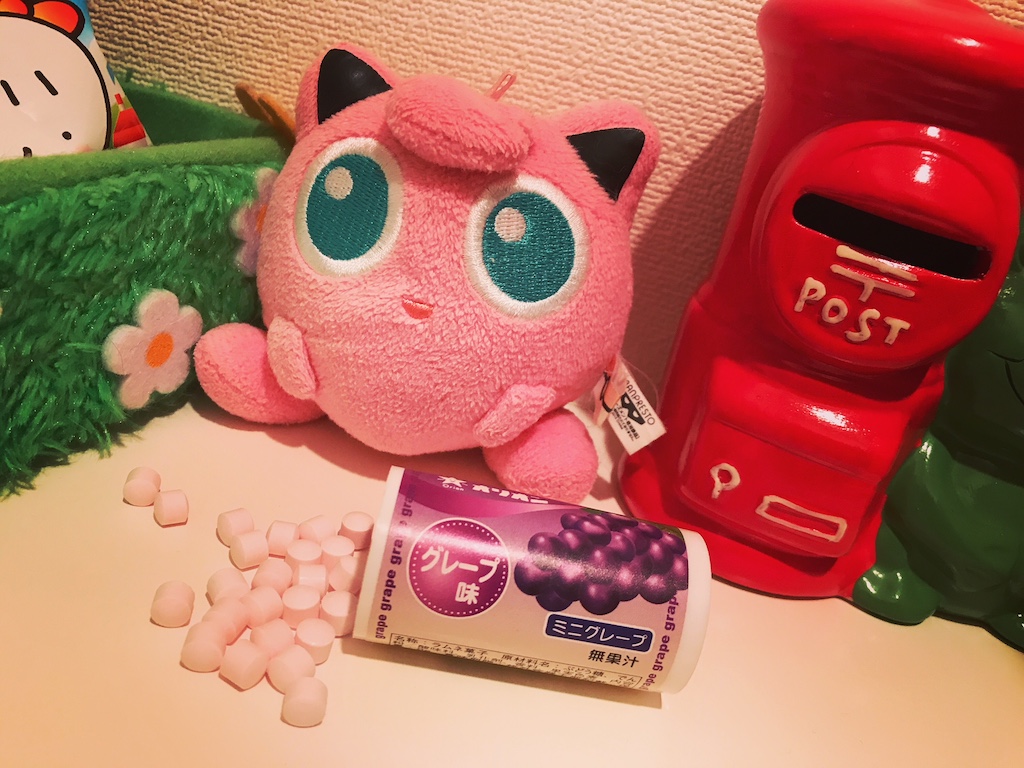 Kamda Kotsubukko Rice Crackers
This simple snack is a cute package of tiny popcorn-like rice crackers infused with rich soy sauce. These are common in mom and pop style stores run by actual mom and pops. A classic with Japanese children and perfect if you want a light snack that isn't weighed down by a lot of sugar.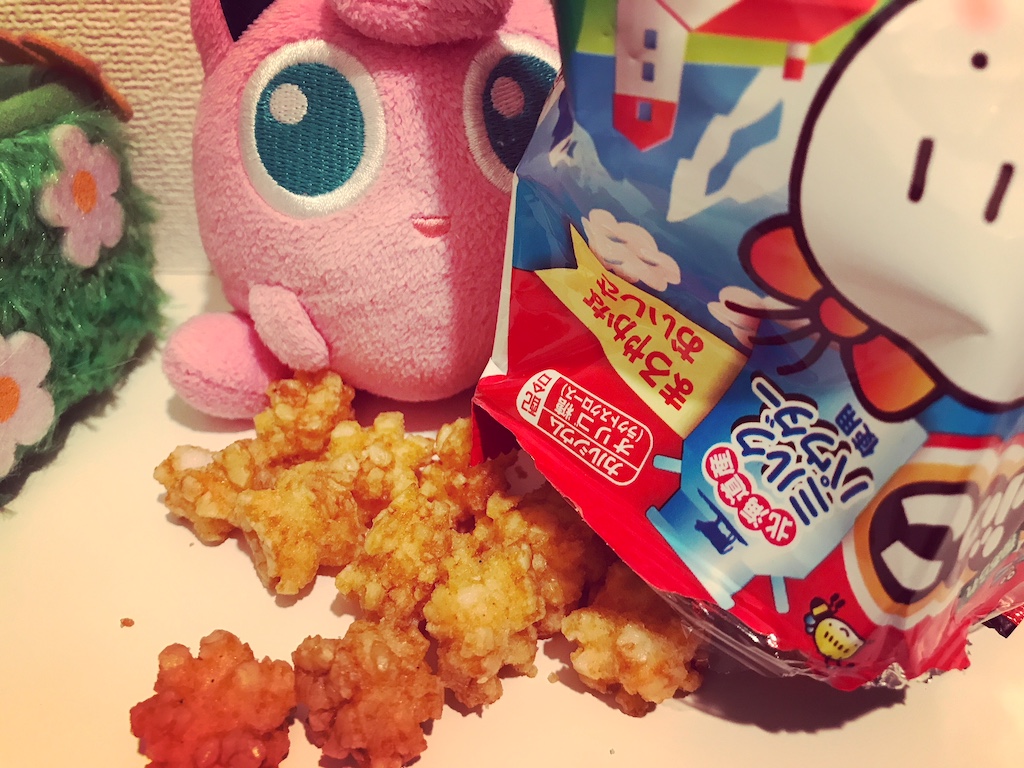 Splatoon Melon and Orange Soda Gummies
These gummies come from a collaboration with Nintendo and their very popular Splatoon videogame. The bouncy gummies are fruity orange soda and juicy melon flavor. You'll be surprised by how much flavor explodes from each little bite. I haven't had a chance to play the actual Splatoon videogame, but here is hoping Santa Bemmu will visit me with a Switch this Christmas and change that.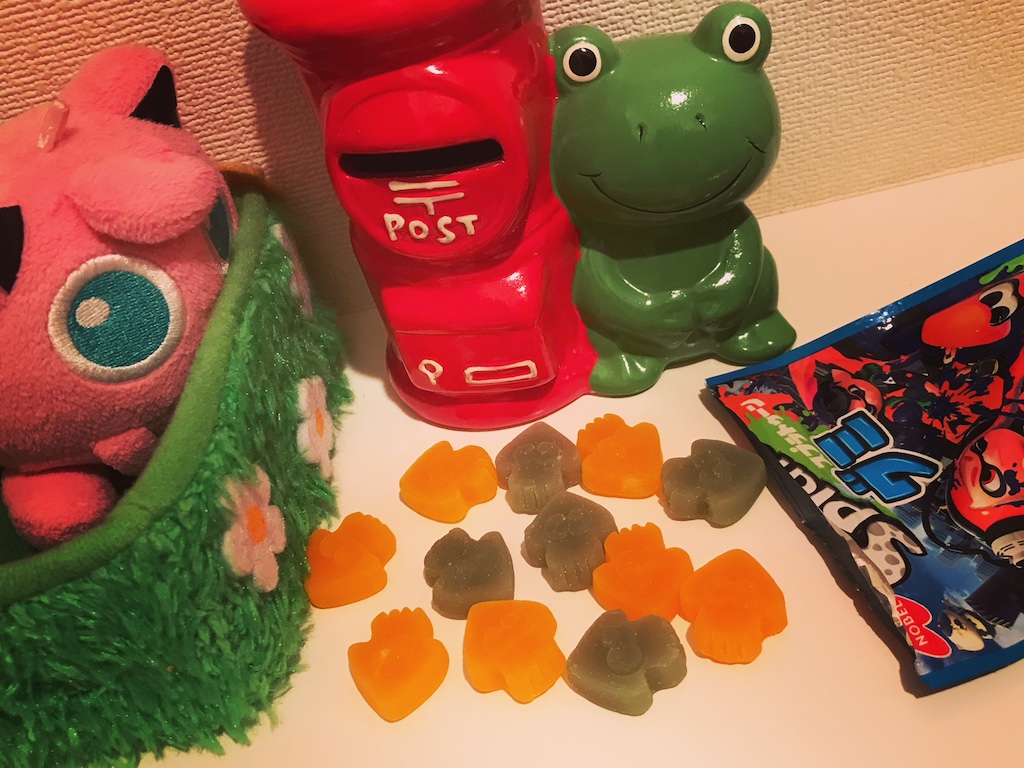 <Aaron> Fall has finally reached Tokyo. This is actually one of the best times of the year to visit Japan. October to November is pretty dry and it isn't too cold. Schools are still in session too so you can find a lot of places practically empty compared to other times of the year. The fall foliage is great too. It's much prettier and easier to find than spring sakura in my opinion.
<Bemmu> In my city there are a lot of capsule toy machines (gashapon). Even just 15 minutes by bicycle I could easily find about 200 such machines. When you put money in, you get a random item from a collection.
The collections might be related to something you are a fan of, such as Dragon Ball figurines or Sailor Moon jewelry. Or they can be something wacky, such as "groovy moai statues" or fake pieces of cheese.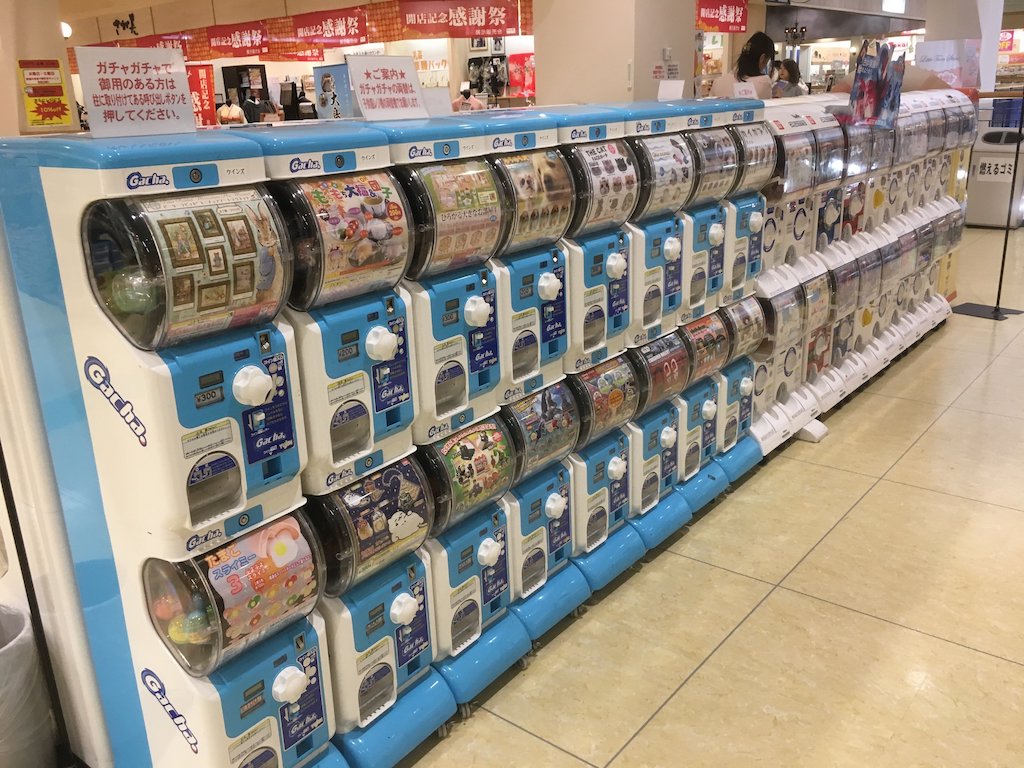 What would you think of a service where each month you could pick which ones you want, and I would then go around to gather and then ship them to you? I estimate for 6 capsules mailed the total cost would be about $27.
If this sounds interesting to you, could you send me an email (me@bemmu.com) with a subject like "I'm in for capsules!". I'll then consider you joined and will send you the catalog to choose from if enough others show interest.
Please also include any feedback that comes to your mind. For example I'm curious if the number of capsules to send per month (6) that I just came up with from thin air is a good number or not.
Dragon ball figurines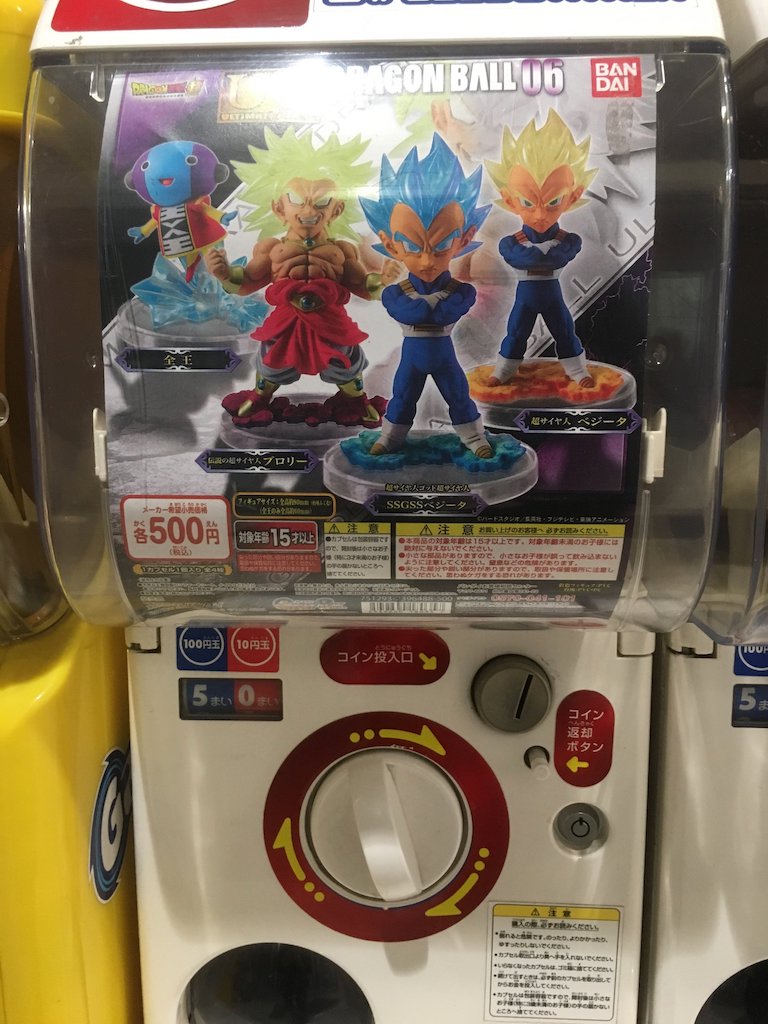 Sailor moon jewelry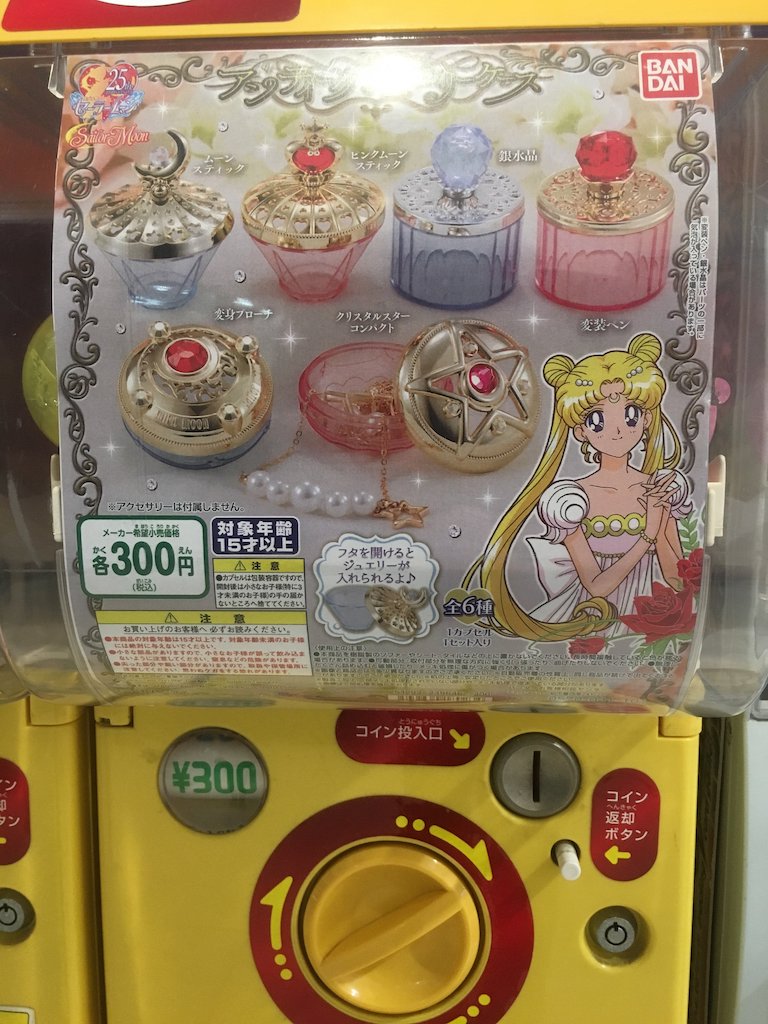 Moai statues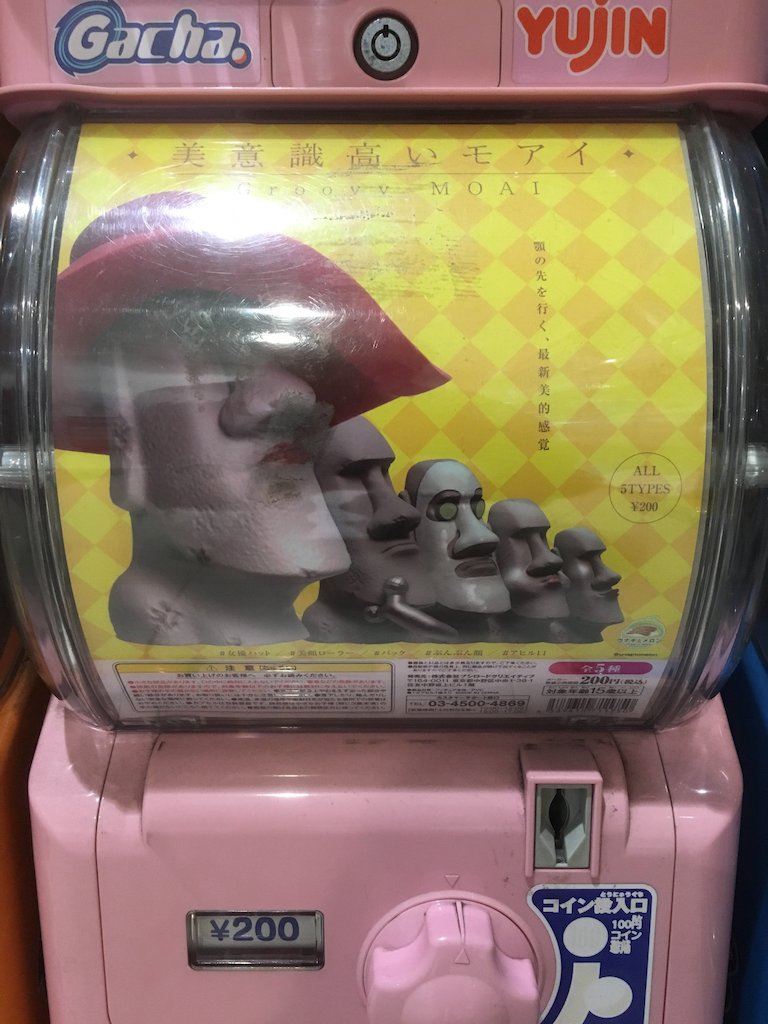 Fake pieces of cheese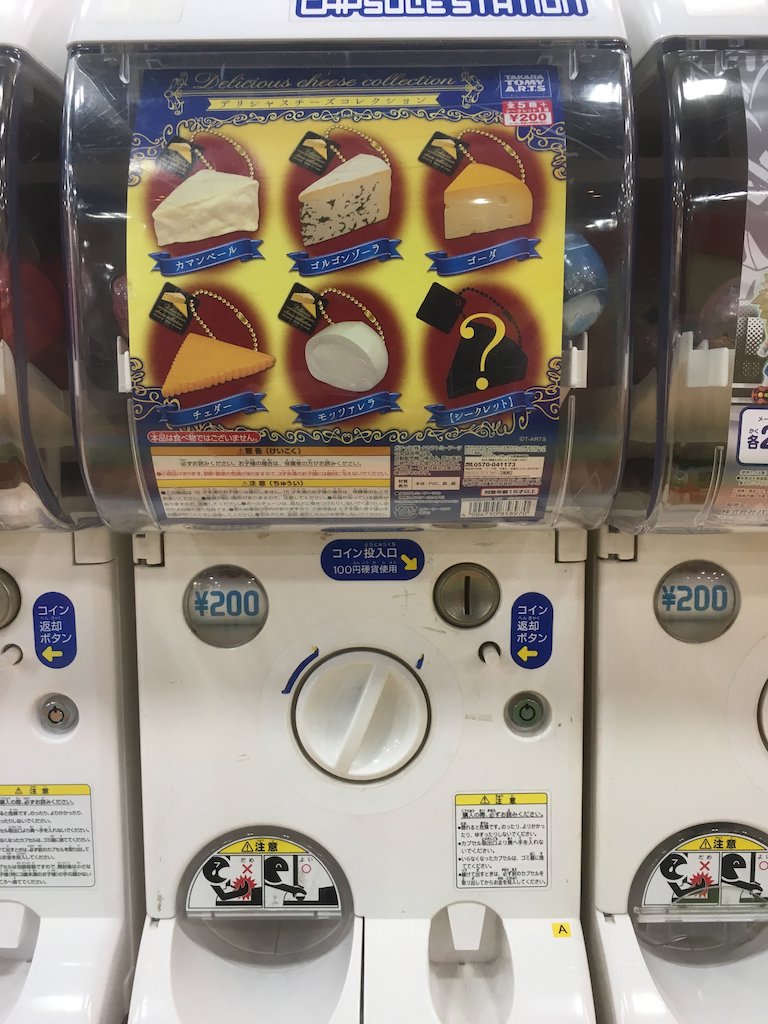 Hope you liked the candy!