Nov 14th 2017 | Chew On This, Kirby
This email explains what was in the November 14th candy shipment, which should arrive around the world around mid-December.
The items in the box are: Kracie Gumi Tsureta Grape and Pineapple flavored Candy Making Kit, Fuku Fuku Strawberry Taiyaki, and Star Kirby Mixed Gum.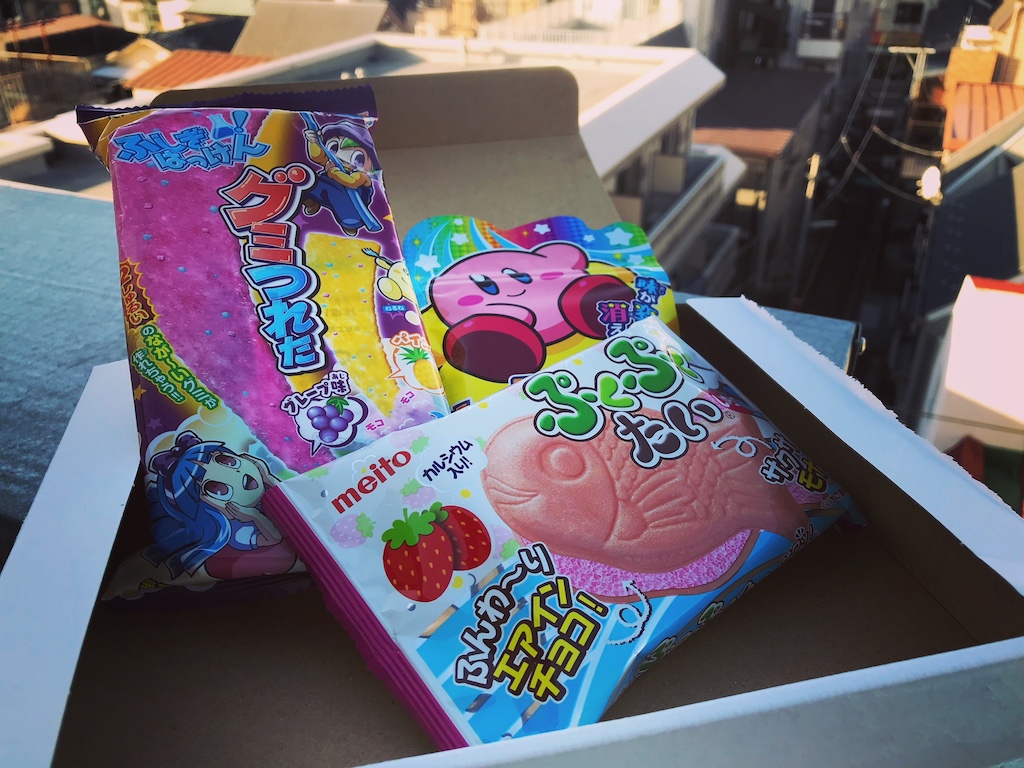 Fuku Fuku Strawberry Taiyaki
Taiyaki are adorable little fish-shaped treats found all over Japan, often described as a cross between a waffle and a cake with all kinds of fillings. This Taiyaki from Meito is packed with airy and creamy strawberry and chocolate. It's really crispy so you'll want to be careful with it. At least until you bite its head off.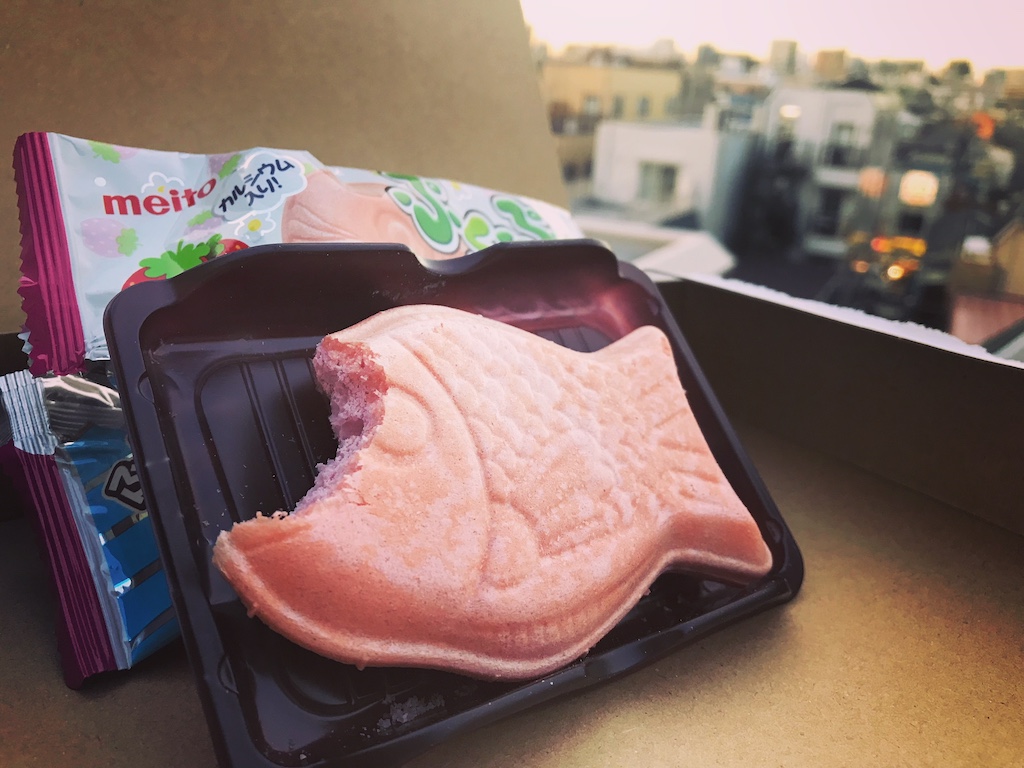 Star Kirby Gum Mix
Kirby has been around longer than I have and I suddenly feel really old. The pink Nintendo character has the special ability to copy whatever he eats. Fortunately for you, you won't swell up into a pink balloon after popping one of these in your mouth. This candy is really gum, as in the real deal so you probably shouldn't swallow it. You can also combine flavors like on the back of the package to make whole new flavors like cream soda and "apple orange tea".
Kracie Gumi Tsureta Grape and Pineapple Flavored Candy Making Kit
This candy will definitely freak out your mom. The gummi making kit comes with soapy grape suds and candy sprinkles. Make a gummi piece as long as you can for maximum effect. To make it yourself just follow these instructions, and if you need more help you can watch this video.
Fill the round bowl with water up to the inner line and pour in the green package. Stir.
Then pour the smallest package into the flower shaped bowl and give a few drops of water using the provided cup. Stir it and it should start to look pink and soapy.
Dip your straw in the round bowl like on the back of the package and pour the pink and yellow package on top. You can do a little at a time or more if you'd like. Slowly pull it out and you'll have yourself a long gummi treat.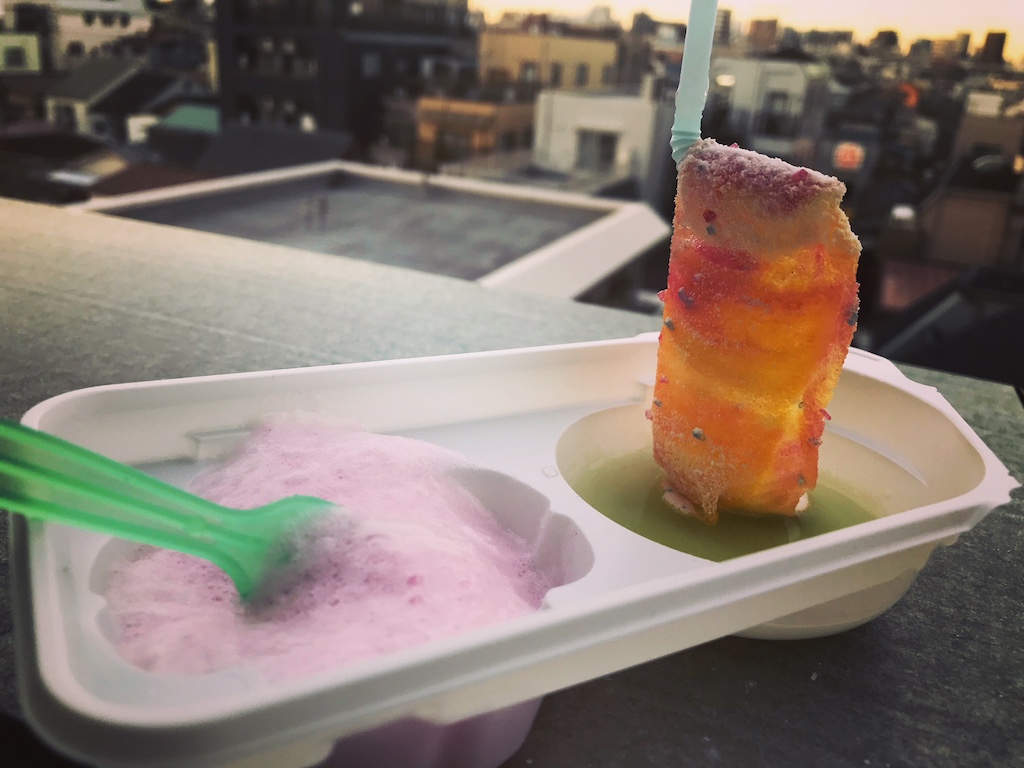 <Aaron> I took a trip to the VR Park in Shibuya last week. While some of it was interesting, I wouldn't recommend it any visitors coming to Tokyo. It's too expensive and the technology is just too weak right now. I felt like I was inside of a Playstation 1 most of the time. If you just have to see for yourself it's about 3,500yen for 90 minutes of play.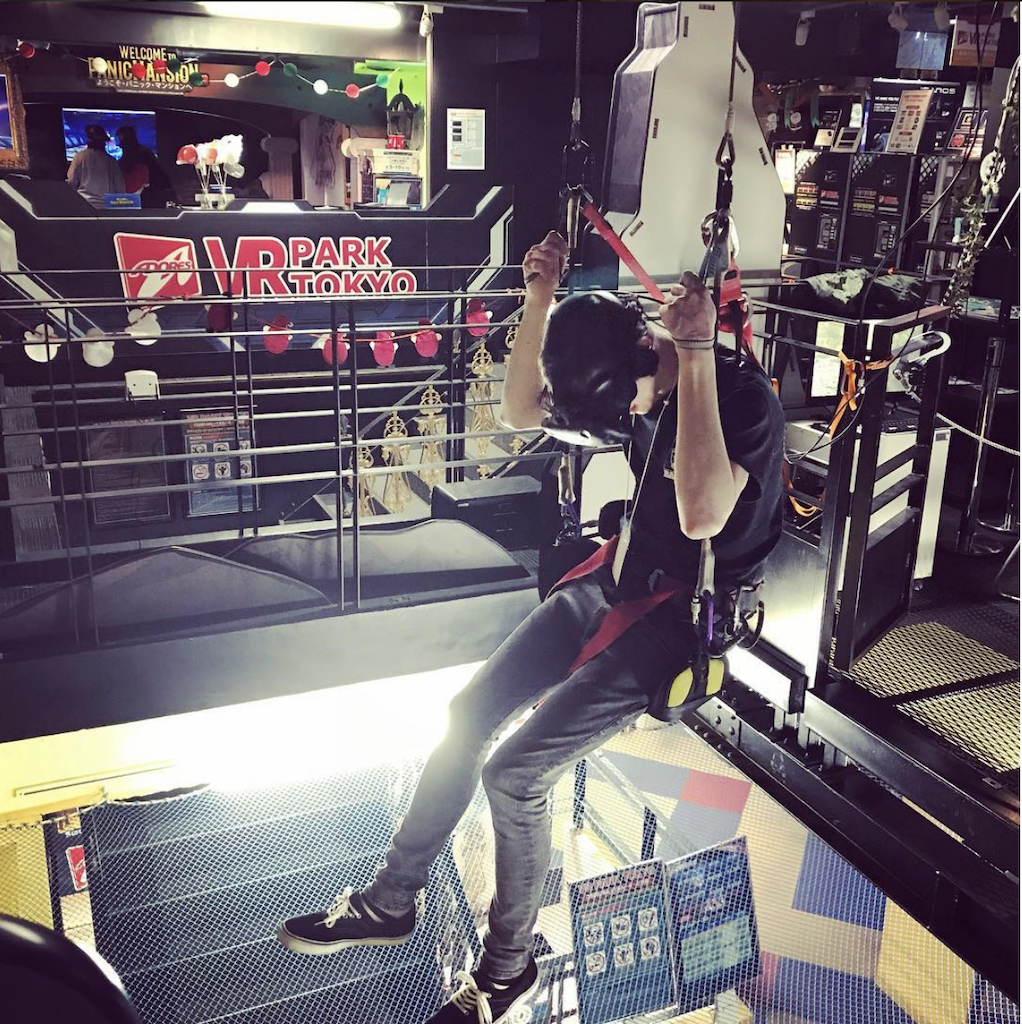 <Bemmu> I've been working on putting past issues of this newsletter online. You can find them here: https://www.candyjapan.com/past-boxes