Nov 28th 2017 | Smile and Say "Chocolate!"
This newsletter explains what was in the November 14th candy shipment, which should arrive around the world around mid-December.
The items in the box are: Galbo Mellow Milk Chocolate, Furuta Pretty Cure Gummy, Hi Camera Hard Candy, and Bontan Mochi Candy.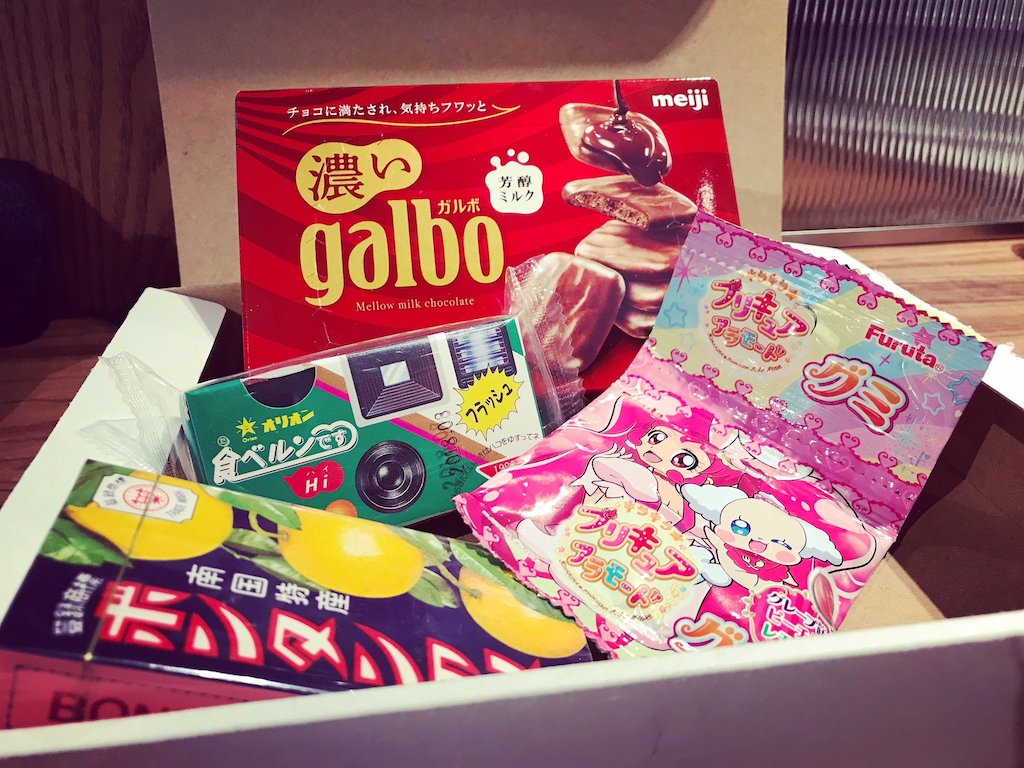 Furuta Pretty Cure Gummy
Pretty Cure is a popular anime for girls. It sometimes called the next Sailor Moon, which might be considered blasphemy to some people.These cute gummies come in three flavors: Peach, lemon, and grape. Peach, in particular, has a very strong taste packed inside such a tiny gummy snack.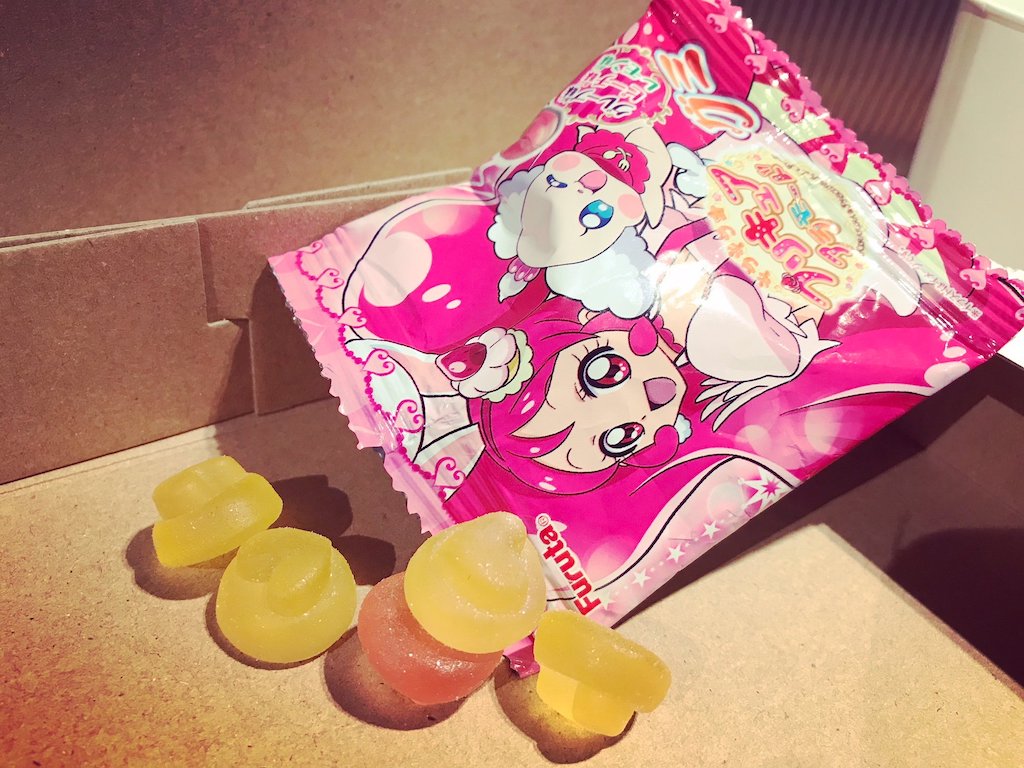 Hi Camera Hard Candy
This candy comes inside of a camera box. You even get to the candy by "snapping" a few shots. Press the button on top and a delicious hard candy will fall right out. They're a lot like "jawbreakers" in the West, so don't just bite into them unless you want to take a trip to the dentist. The back says that the different colors represent different "fortunes" and include having a great day (green) or your mom giving you a scary face (orange). What did you do this time?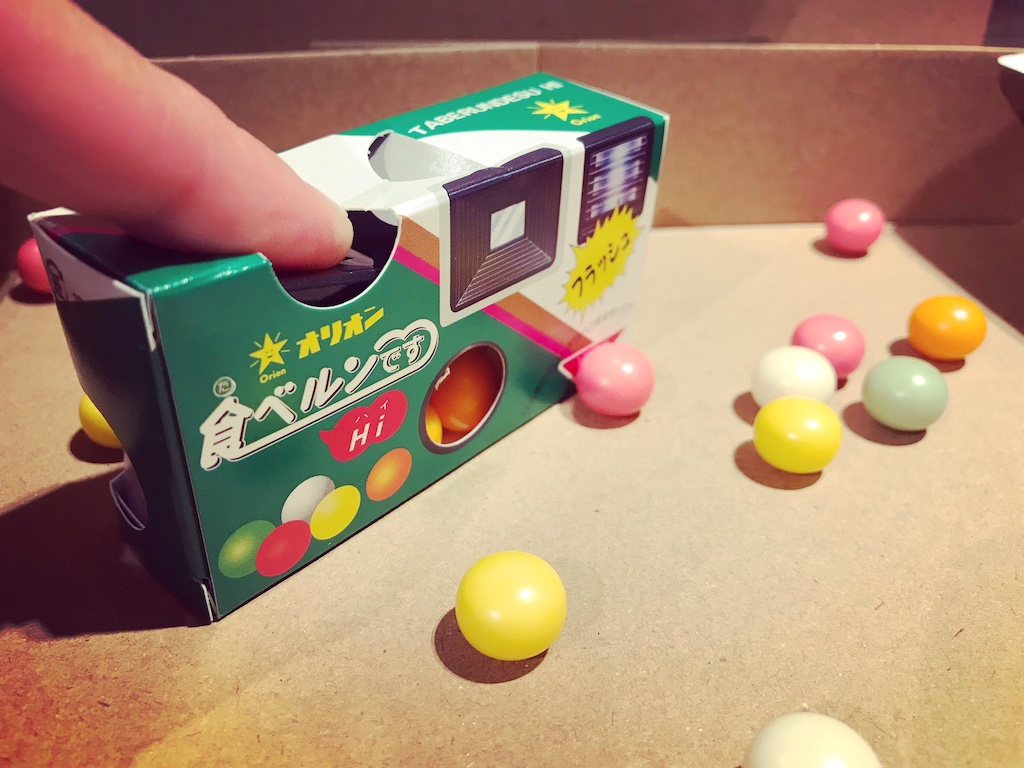 Chibi Sours Yogurt Gummy
This is about as close to traditional Japanese candy you can get. They're made with mochi so they're really fun to chew. The Citrus taste comes from the famous Kyushu bontan fruit, which is absolutely adored in places like Kagoshima. The wrapping paper itself is made from potato starch and is edible. It will dissolve right in your mouth!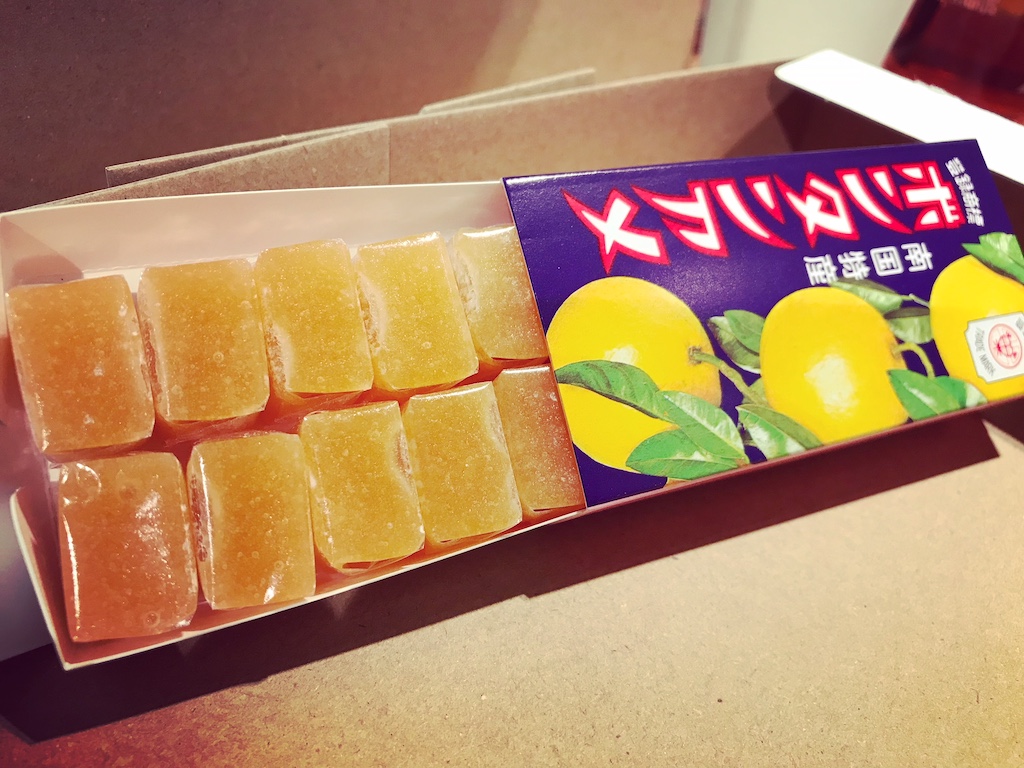 Galbo Mellow Milk Chocolate
It's finally cold enough to send you chocolate without it arriving as a gooey mess. Hooray! These famous chocolates from Meiji are made from finely ground biscuit cookies molded and then smothered in rich and smooth milk chocolate. While they (hopefully) won't melt at the post office, they'll definitely melt in your mouth. They come individually packaged so they're perfect for sharing. Or just hide them around the house like I do. There's nothing like stumbling upon forgotten chocolate to make your day better.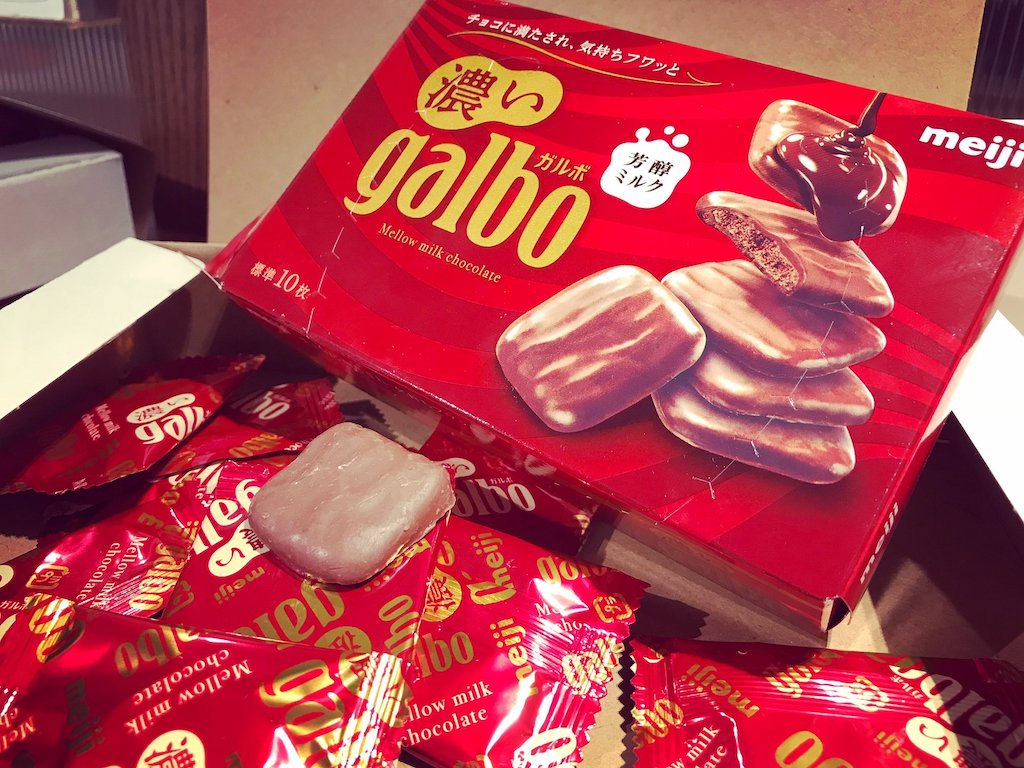 <Aaron> Winter has finally come to Tokyo. Since I'm from the South and can't stand being the slightest bit cold, that means staying in with the heater on full blast. It also means I get to hear Frozen and "Last Christmas" in every department store and konbini I enter. So there wasn't a point in leaving my home anyway. I do love baking Christmas cookies though. My last batch was bunny shape shortbread cookies. I included a real bunny for scale.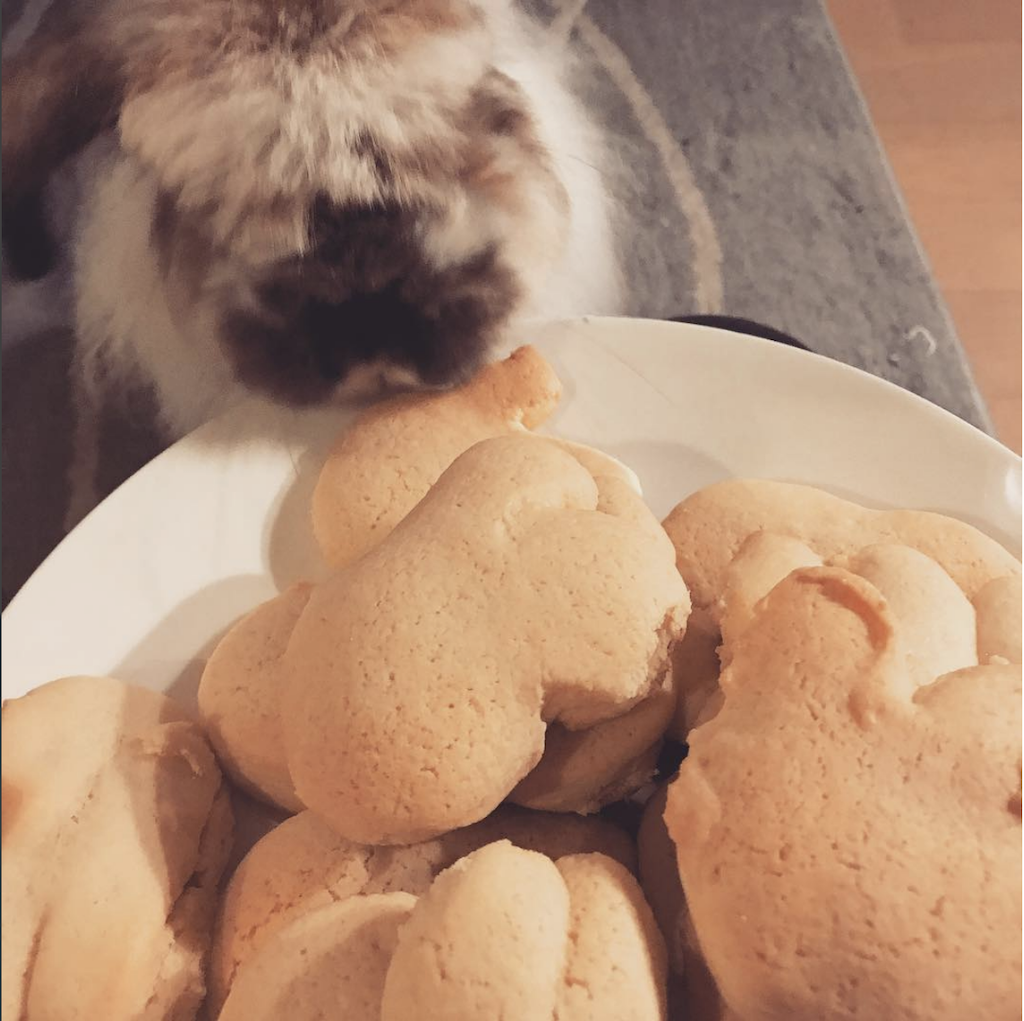 <Bemmu> We're obsessed with a manga called Space Brothers. I guess we're not the only ones, as our local konbini had Space Brothers-branded fried chicken. Didn't try it yet, but it was black and called "black hole taste". What do black holes taste like?