Dec 14th 2017 | I Yam in Love With Brown Sugar 🍬
This newsletter explains what was in the December 14th candy shipment, which should arrive around the world in mid-January.
The items in the box are: Silky Sweet and Brown Sugar Sweet Potatoes, Brown Sugar Fugashi, and Meiji Mini Mix.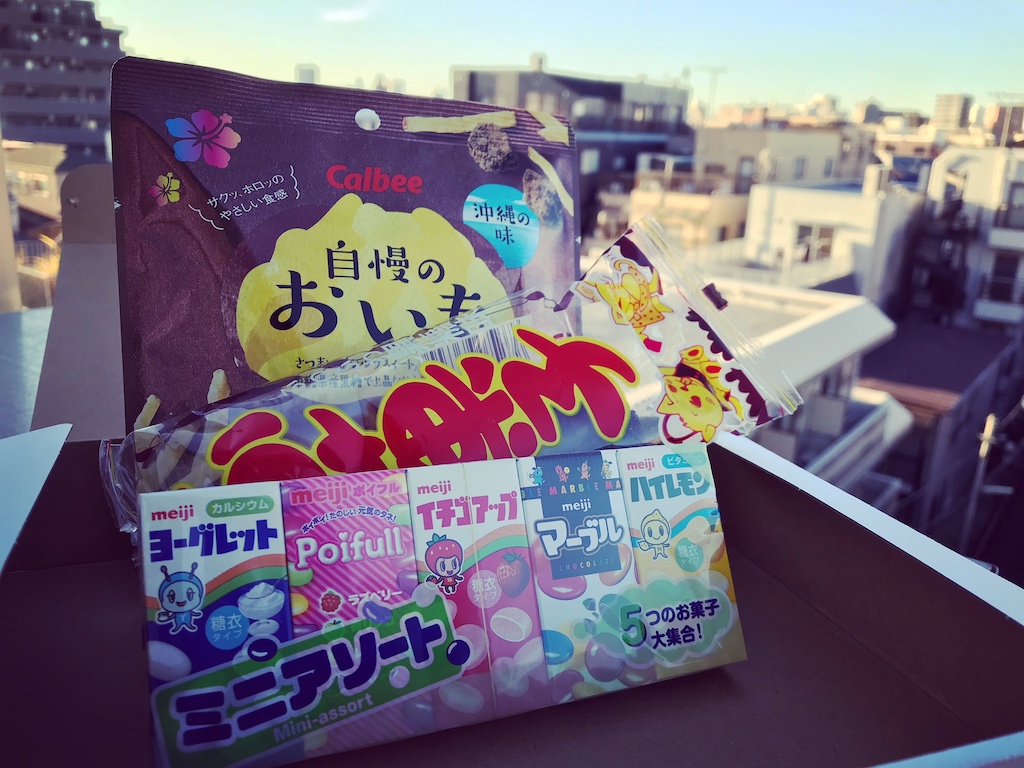 Meiji Mini Mix
Meiji is a famous candy maker in Japan with all sorts of different treats to discover. This assortment of candies includes five different candies for you to try yourself. Flavors included are yogurt, chocolate, strawberry, fruit mix, and lemon. The ultimate question for you is which flavors go great together.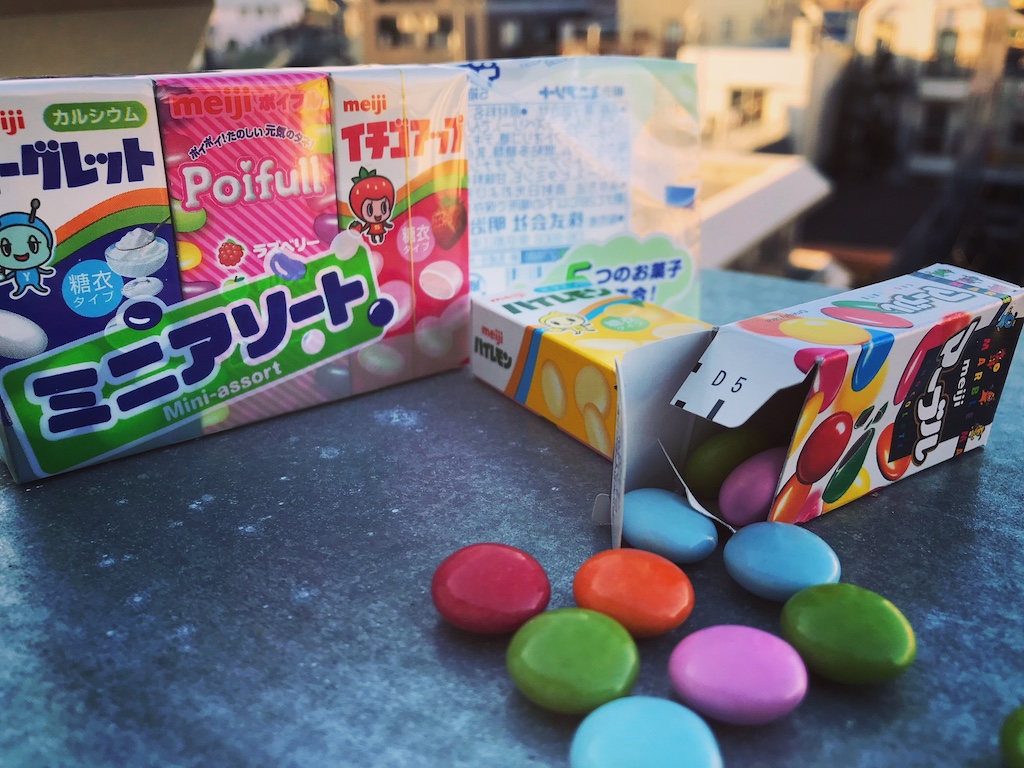 Brown Sugar Fugashi
Fugashi is a traditional Japanese snack made from dried wheat gluten. Some would say that it is an acquired taste, but this is what Japanese folks grew up with. They are made with brown sugar to give them a sweet crispy shell. The inside is fluffy like cotton and practically melts away in your mouth.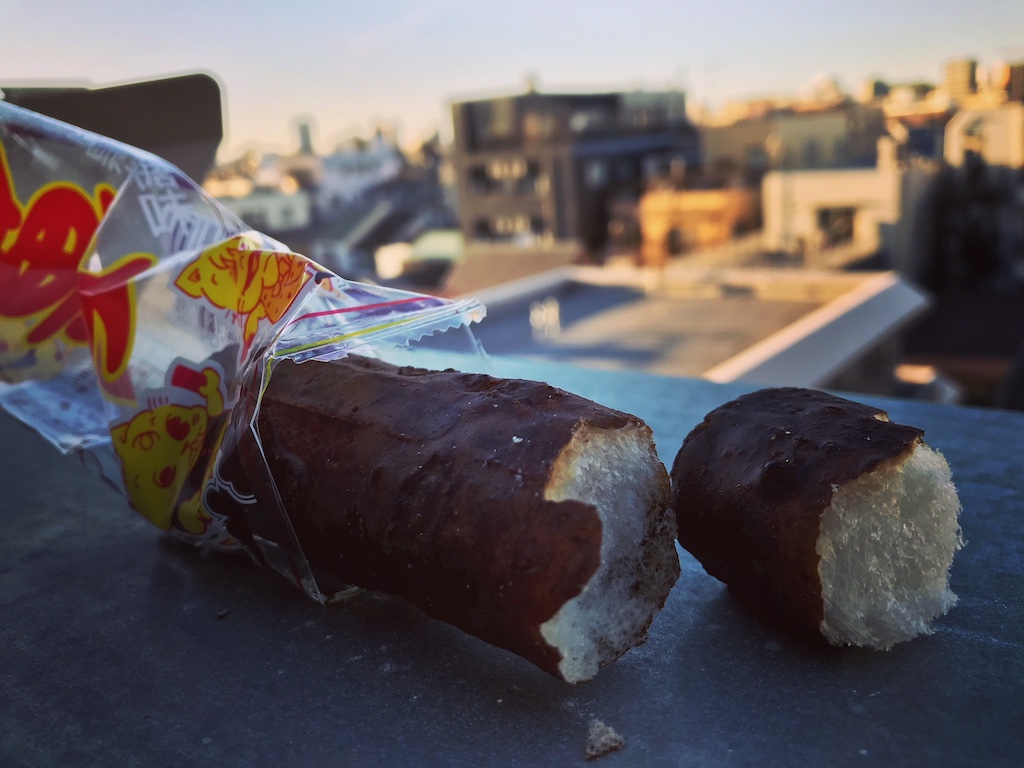 Silky Sweet and Brown Sugar Sweet Potatoes
These are a real treat for potato fans, which is hopefully everyone. Crispy "silky sweet" potatoes from Kagoshima have been fused with delicious Okinawa brown sugar for an irresistible combination. They perfectly bring together salty and sweet taste.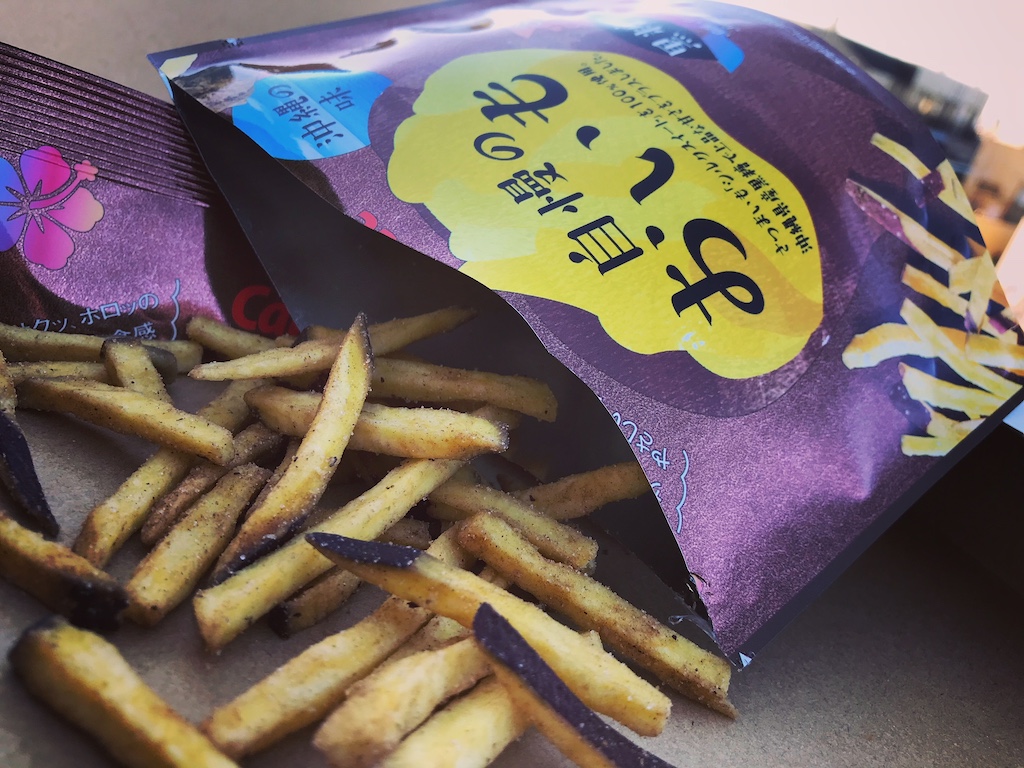 <Aaron> I am officially no longer an English teacher. In the words of Steve Martin in "The Jerk," I'm somebody now. In the meantime, I've rearranged my apartment. It's starting to feel a little cramped in my tiny apartment so it may be time to start apartment hunting. And in case anyone is curious what the average one-room apartment looks like in Tokyo: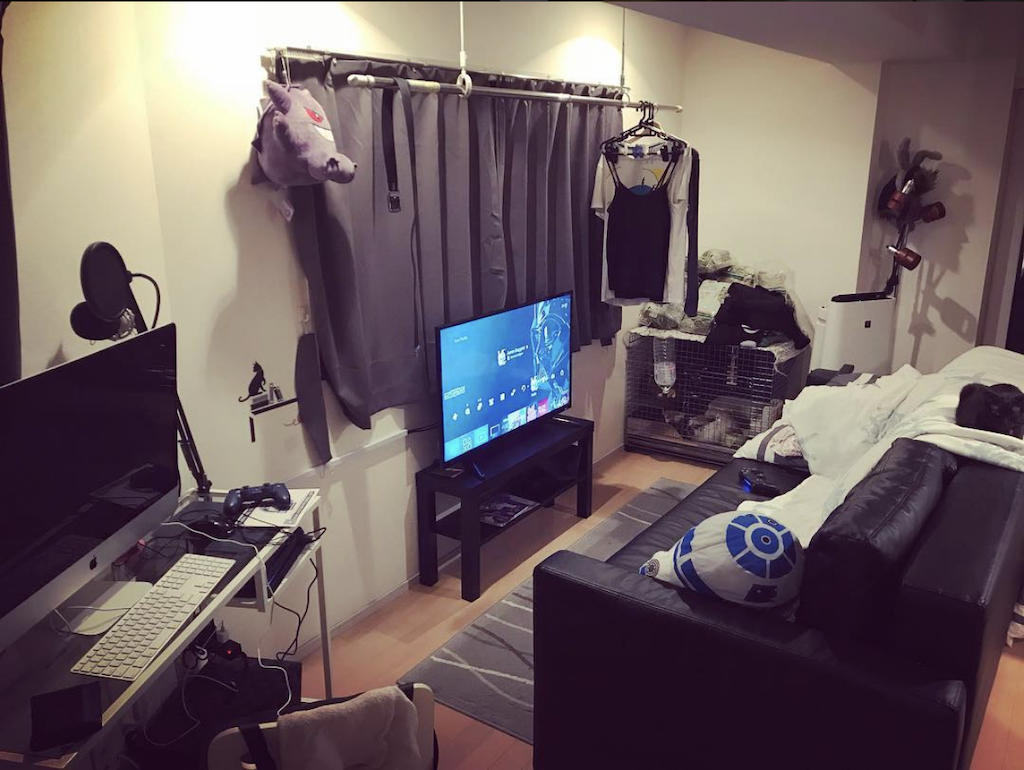 <Bemmu>  Finished writing the annual looking-back-at-the-year biz post: Candy Japan Year in Review 2017.