Dec 28th 2017 | Have a Rice Day
This explains what was in the December 28th candy shipment, which should arrive around the world the end of January. The items in the box are: Energy Drink Bubble Candy, Masuya Onigiri Rice Crackers, and Meiji Apollo Strawberry and Chocolate.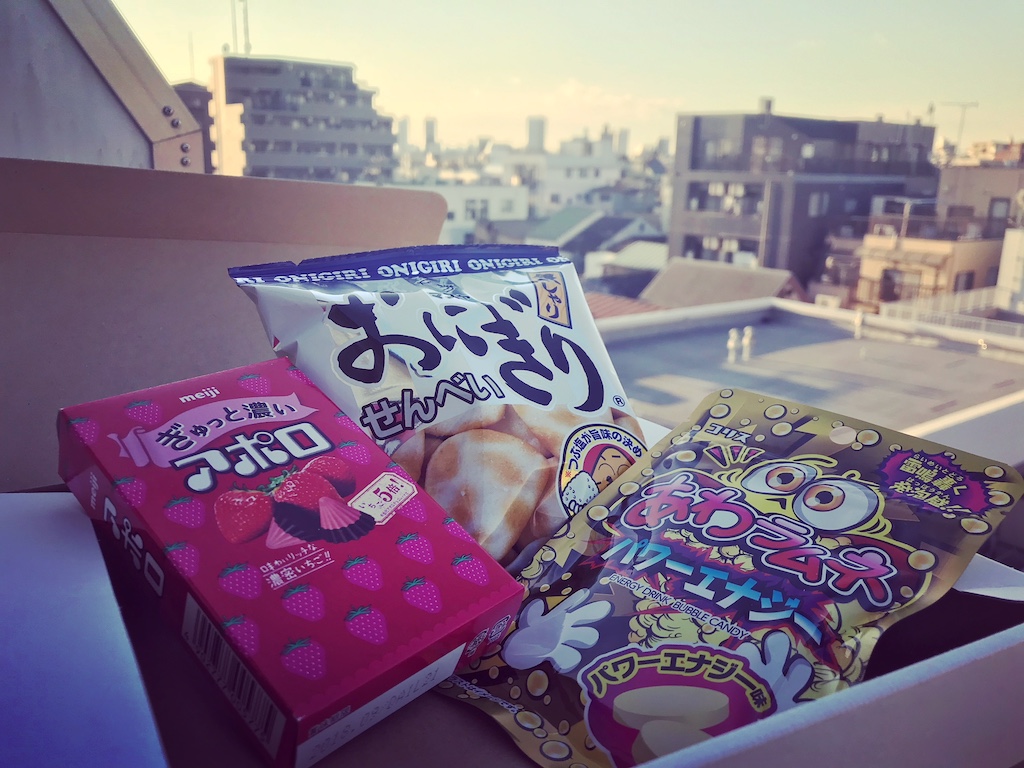 Onigiri Rice Crackers
These rice crackers (senbei) from Masuya are baked to perfection and covered is delicious salt straight from Japan. Onigiri is a soft rice ball, usually filled with something like tuna or roe. These senbei are like mini versions that deliver a satisfying crunch in your mouth. Senbei is the perfect snack for kids and adults because they taste great without all the sugars and fats found in other treats.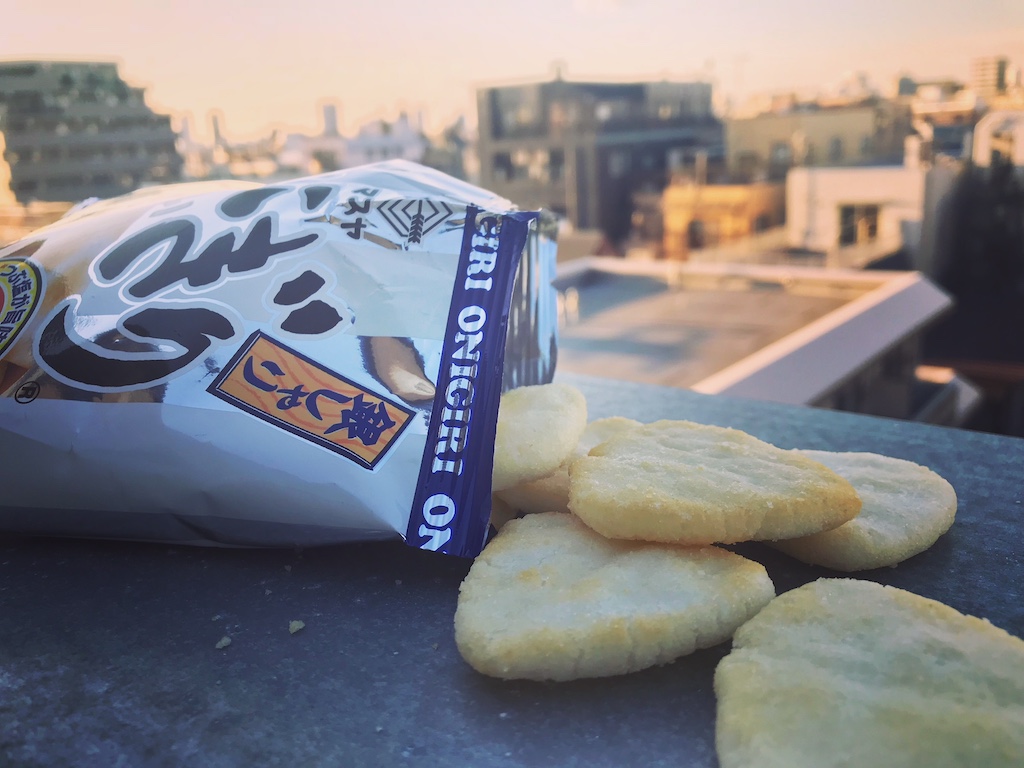 Energy Drink Bubble Candy
A hard PEZ-like chewy candy that tastes just like popular energy drinks found in Japan. Once you pop in one of these circular tablets and bite down they'll break apart into powder, activating the fizzing feeling in your mouth. The candy itself won't keep you up at night like a real energy drink, but the fizz in your mouth just might.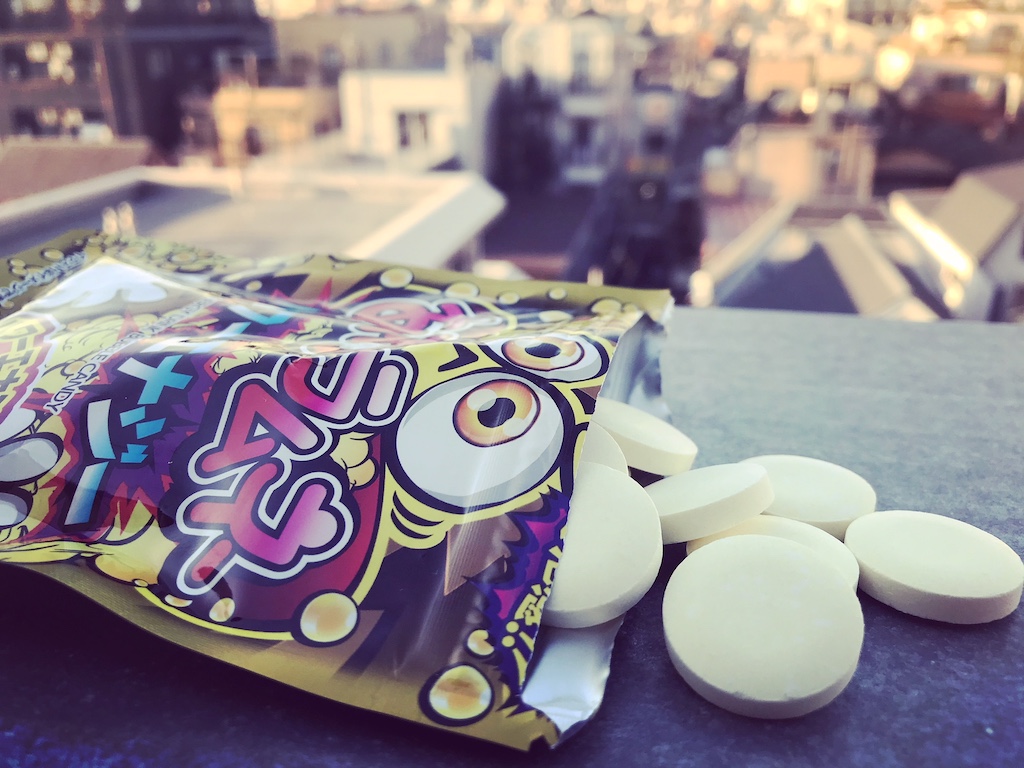 Meiji Apollo Strawberry Chocolate
These cute cone-shaped treats from Meiji are made of a thick layer of milk chocolate topped with an even sweeter strawberry-flavored white chocolate. They're tiny, but you get a lot of them in the box. They have a creamy texture when they start to melt in your mouth, and the strawberry flavor really packs a punch. Even in Japan Meiji Apollo Chocolates are considered classy, making them hard to find outside in other countries.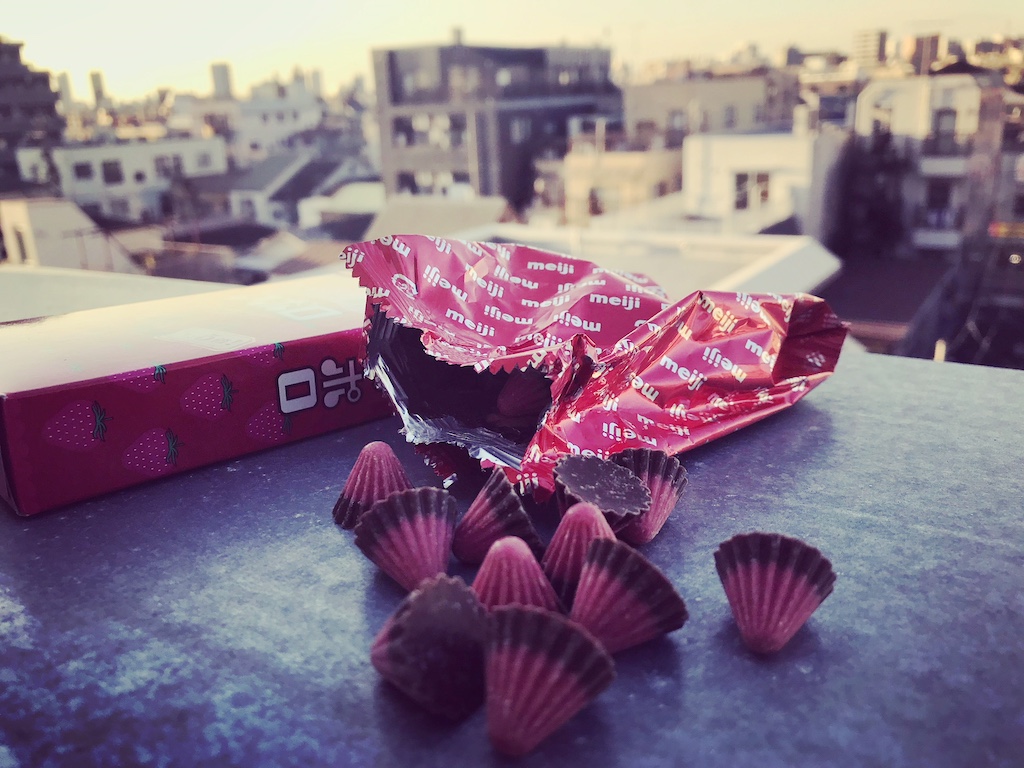 I recently got a behind the scenes look at a ramen shop near my home. It's amazing what two professionals in a tiny kitchen can do. One of the best things about living in Japan is that you can throw a stone without hitting a ramen shop. The competition is so high that you're pretty much guaranteed to eat the best ramen of your life at any shop you go to.: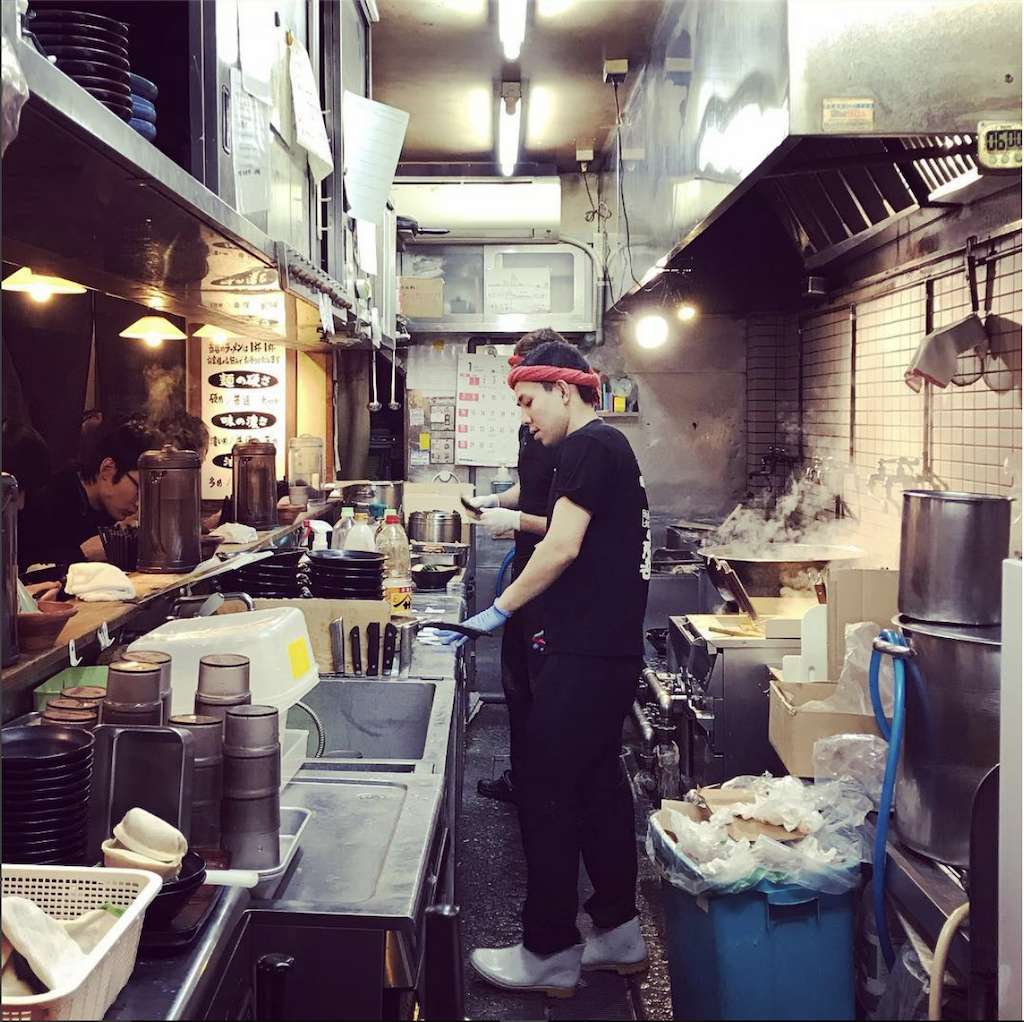 The pandas in Ueno zoo spawned offspring. To commemorate these minipandas, related goods were on sale all over Tokyo. There was panda pancake...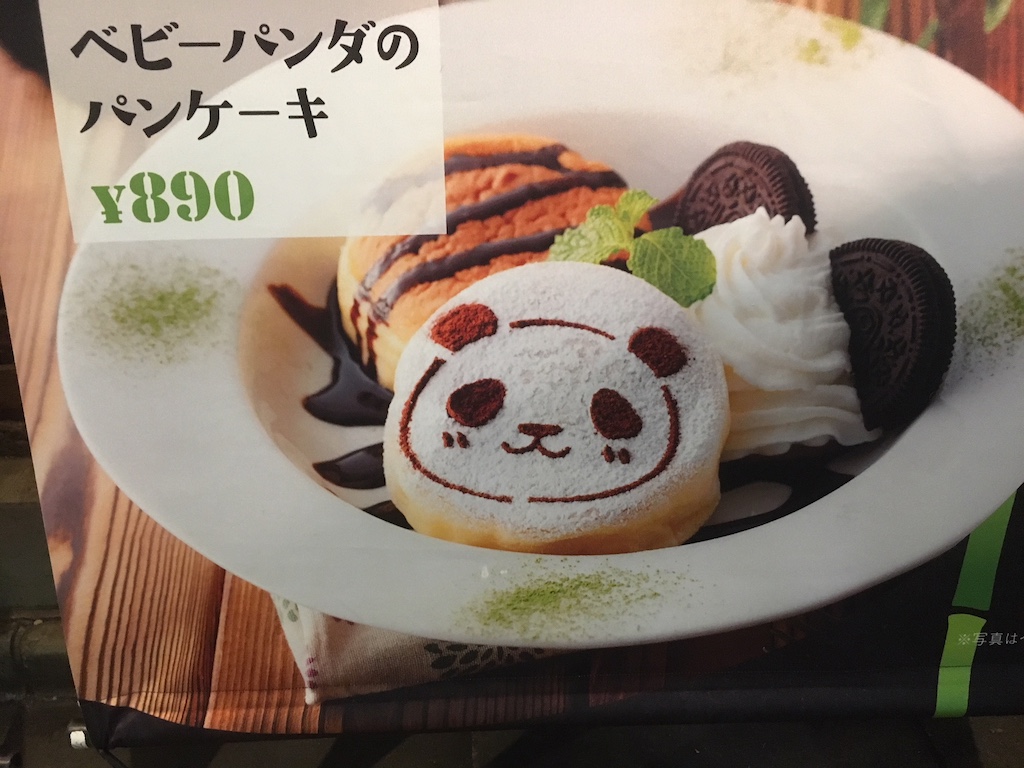 ...and panda green tea latte too.