Jan 14th 2018 | Stay Pawsitive
This explains what was in the January 14th candy shipment, which should arrive around the world around mid-February. The items in the box are: Lotte Sasha Chocolate Strawberry, Calbee Edamame Crisps, Pine Pineapple Candy, and Senjaku Happy Nikukyu.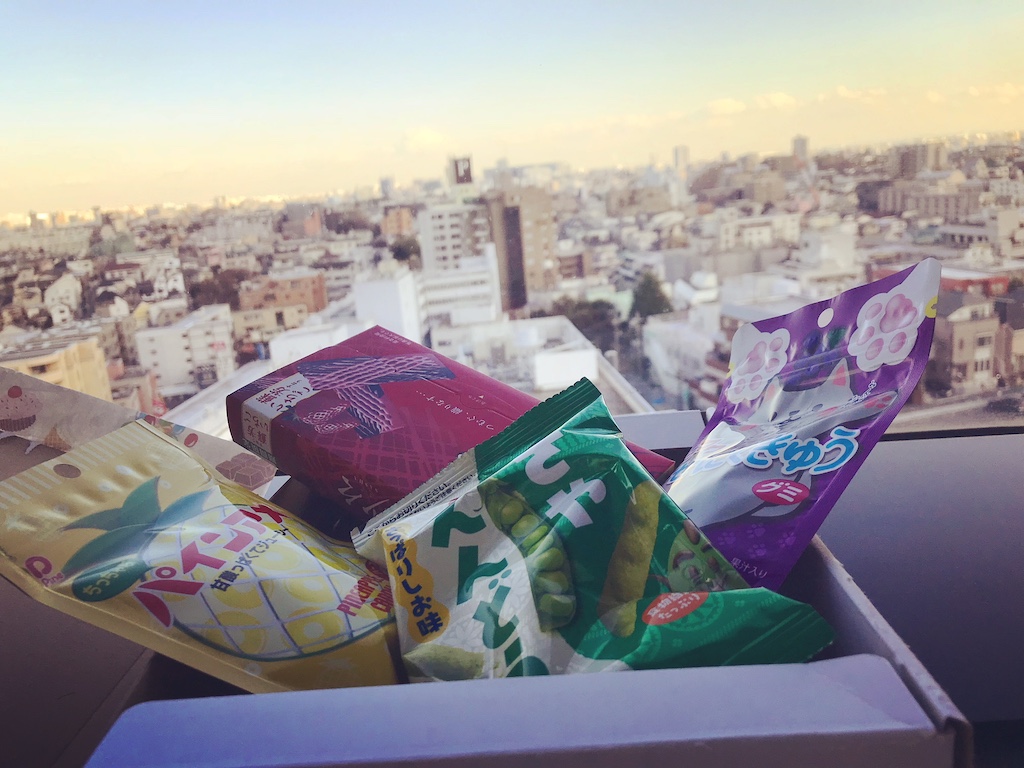 Calbee Edamame Crisps
Edamame are basically Japanese pea pods. They're normally boiled and covered in salt before being served as an appetizer. You usually don't eat the shell, but Calbee said "what if though?" and carefully made these edamame crisps with authentic edamame flavor.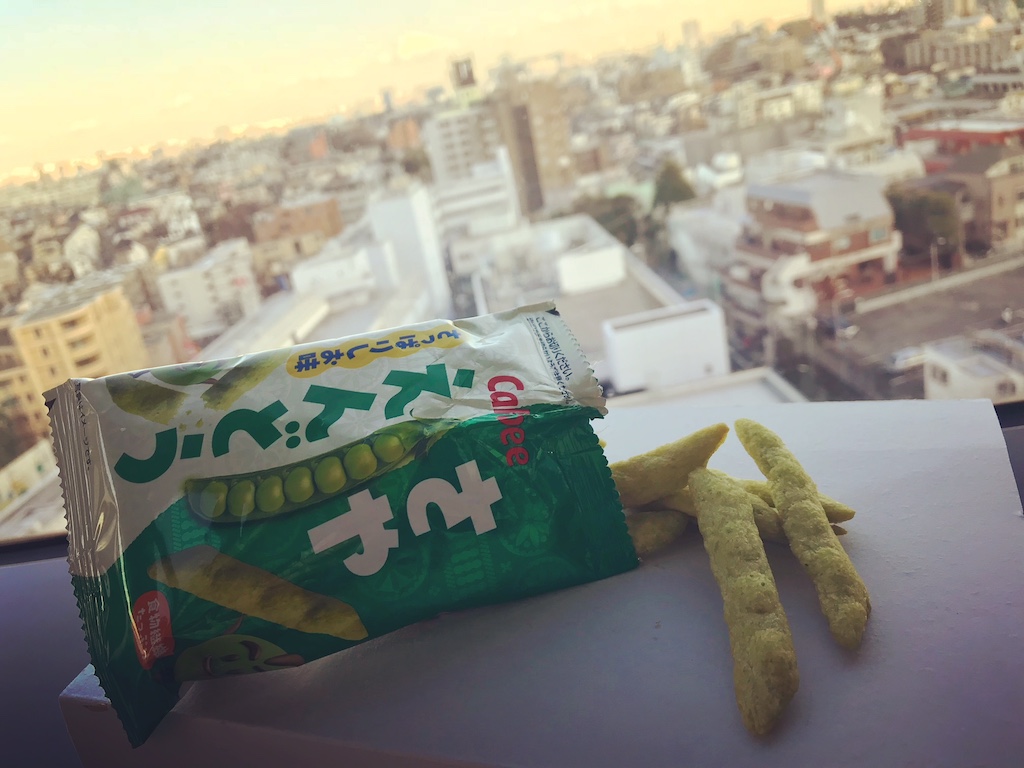 Pine Pineapple
If you were to ask me what candy maker Pine was best at, I wouldn't assume pineapple candy. It's just too obvious, but here I am. Snacking on sweet pineapple hard candy rings from Pine. We can only imagine what other Pine pineapple flavored pinapple goods are available from Pine.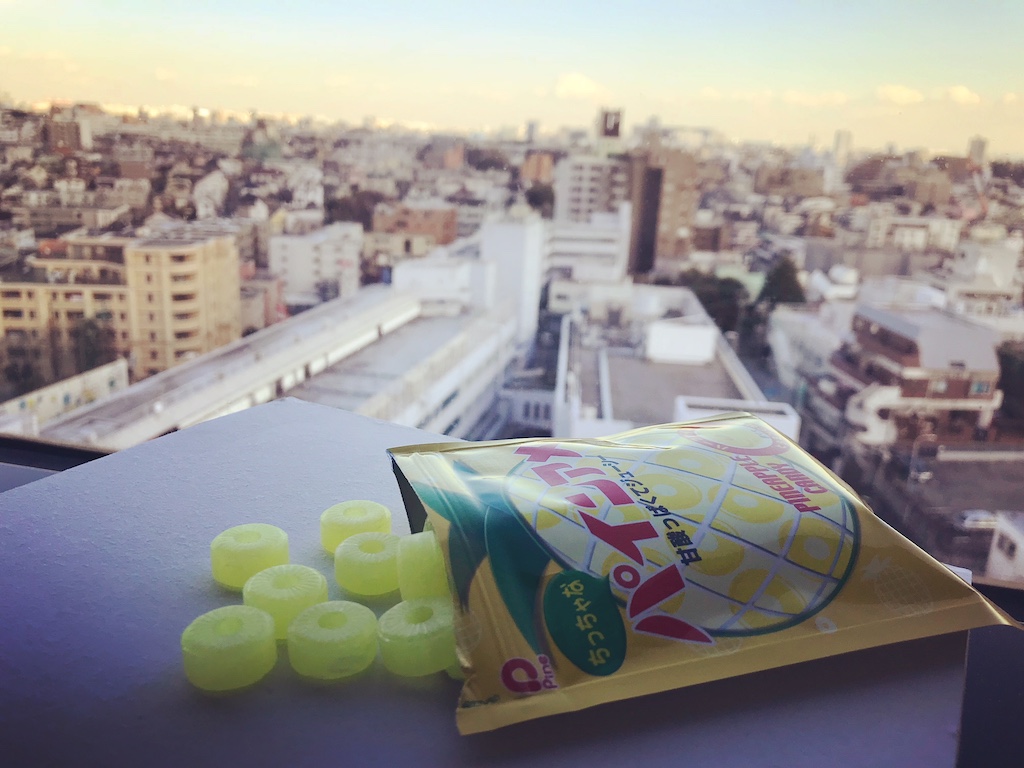 Happy Nikukyu
Nikukyu is the Japanese word for, you guessed it, paw. That means the name of this candy is basically happy feet. It doesn't get much more adorable than that. It can get more delicious though once you add grape flavor and make them gummie paws. The bouncy texture feels just like a real cat paw. Which is actually kind of weird!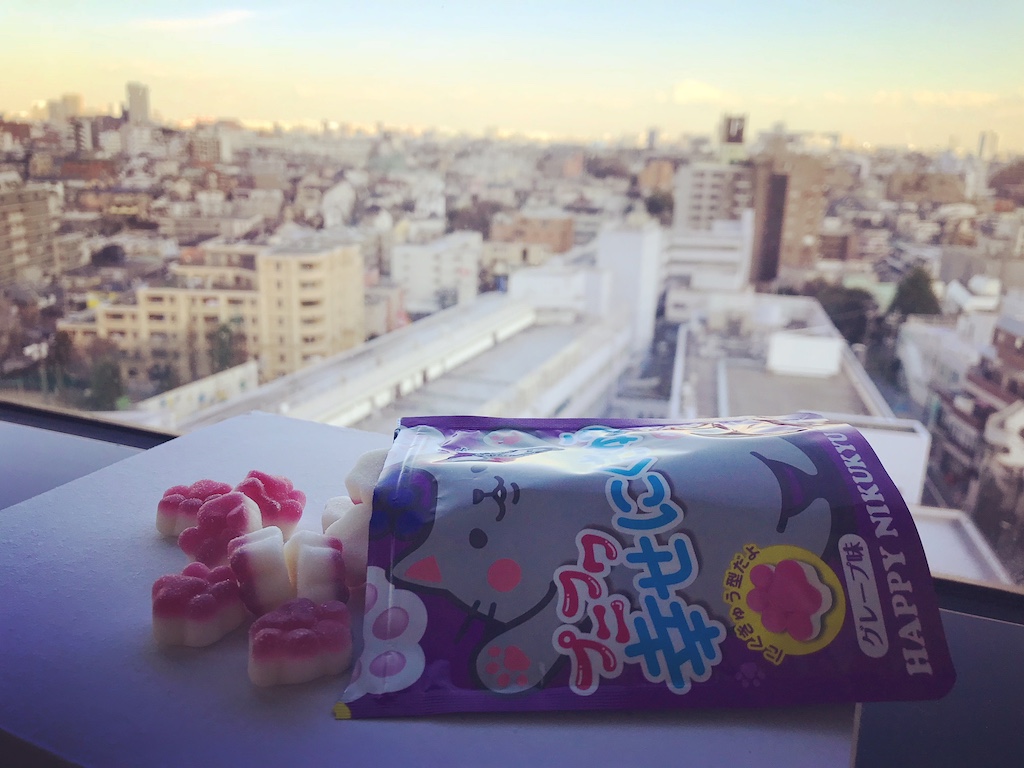 Lotte Sasha Strawberry Chocolate
If there was ever a candy that looks too fancy to eat, it is this. Seriously, Sasha chocolate from Lotte looks like it wouldn't even let me ask it out on a date. It is delicate and airy milk chocolate interwoven with creamy white and strawberry chocolate. The rich flavor is out of this world. It's almost too heavy for me to eat more than one. I'm definitely going to try though!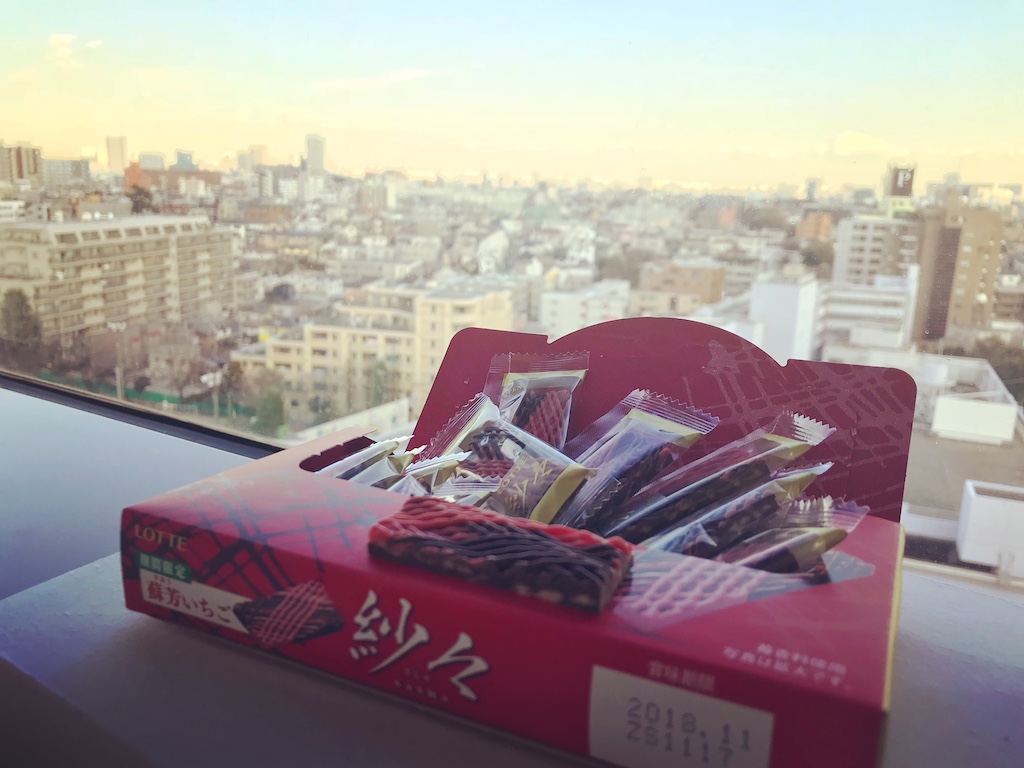 <Aaron> Recently a lot of my photos have been showing up on the popular gaming site Kotaku. This is mostly due to the editor just needing something to throw up in the middle of the day, but it is nice seeing my photos shared. Here is one I took from Asakusa. It is a very famous shrine and shopping town in Tokyo.
<Bemmu> Hadn't really traveled anywhere recently, so on a whim booked a trip to South Korea for the next day. Going there is only a one hour flight from Japan. Tried those "experiences" AirBnB is always trying to push you, and it actually turned out to be a lot of fun. Ate Korean BBQ and had a guide show me around Seoul, and the best of all was an art class of hangul calligraphy with Korean snacks provided.