Feb 28th 2018 | Fruit by the Foot, I Mean Centimeter
This explains what was in the February 28th candy shipment, which should arrive around the world the end of March.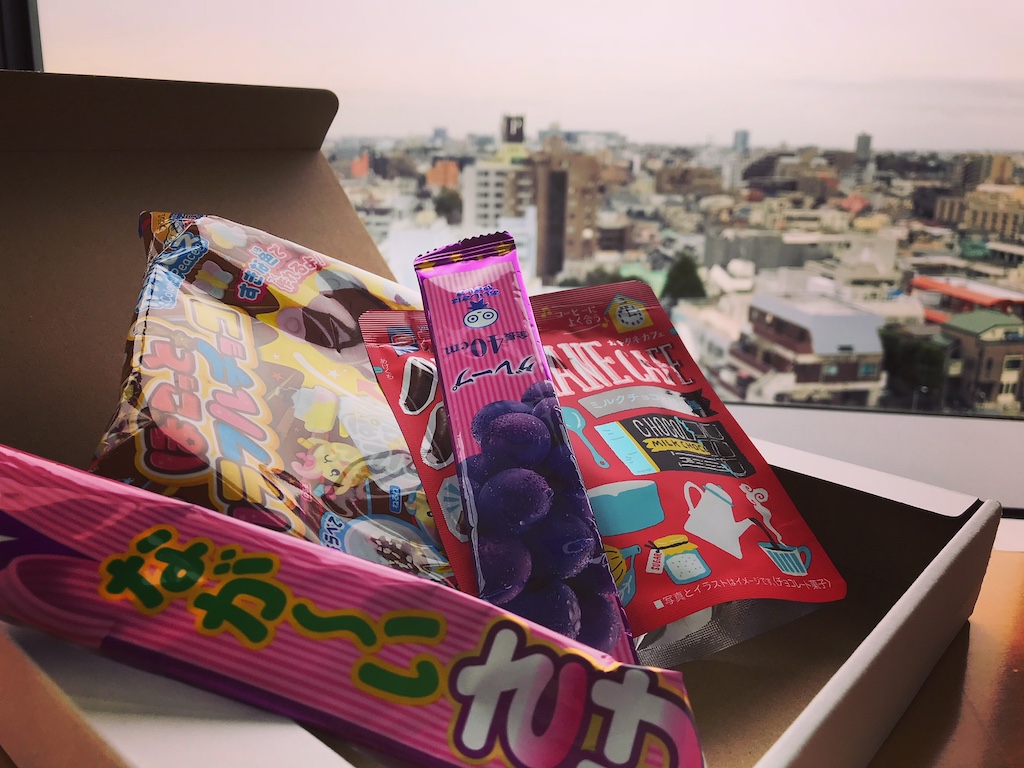 The items in the box are: Nagai Sakeru Gummy, Kameda Chocolate Persimmon Seeds, and Kracie Colorful Chocolate Kit.
Nagai Sakeru Gummy
Sakeru Gummy is a famous candy in Japan that is enjoyed by tearing apart in strips and sharing with your friends. It has a really unique texture and feeling when you chew it. This grape flavored Sakeru is the "nagai" version; "long" in Japanese. I was tempted to fold the whole 40cm candy up and shove it in my mouth for science, but decided against it. There is nothing stopping you though!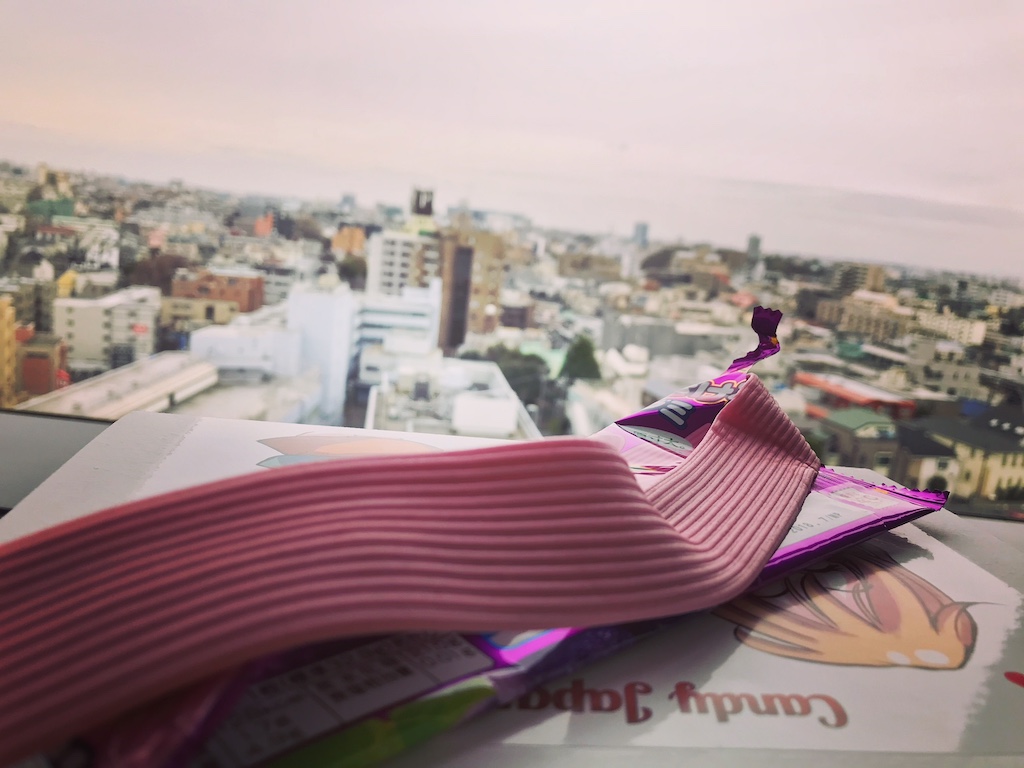 Kameda Chocolate Persimmon Seeds
Persimmon seeds are a staple snack for Japanese when they go out for drinks. Kameda has decided to up the ante and smother the seeds with sweet milk chocolate, turning this "bar snack" into a "cafe snack". It has a very different taste compared to other chocolate covered candies. The satisfying crunch you get from the persimmon seed also brings a strong aftertaste.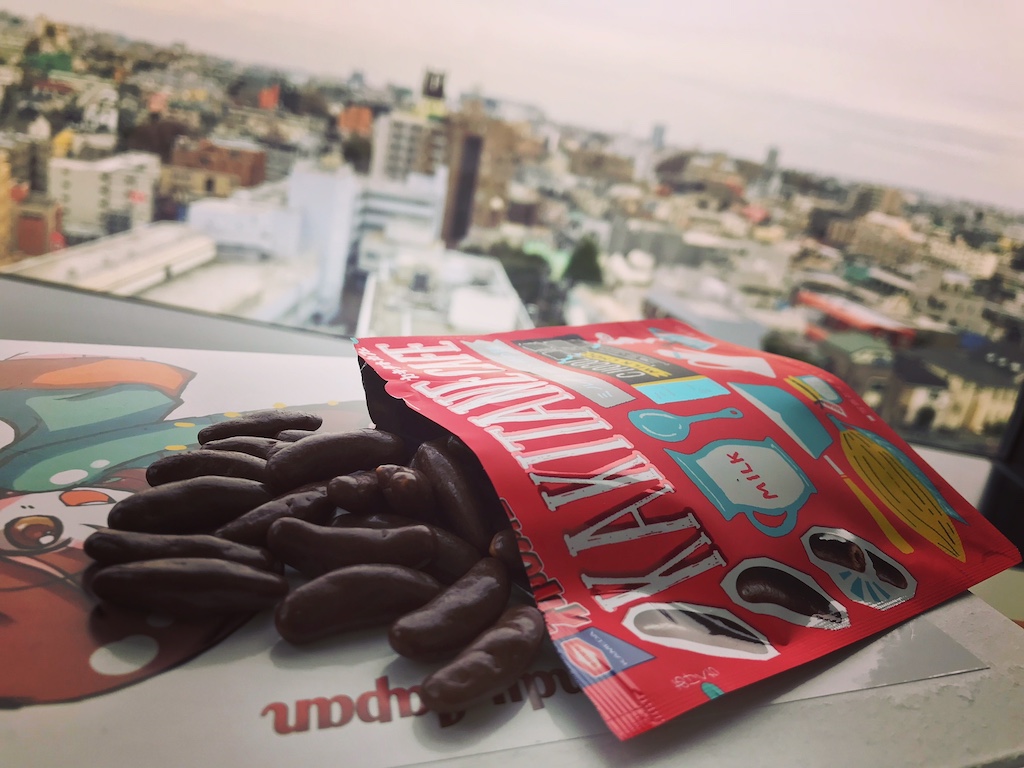 Kracie Colorful Chocolate Kit
Kracie is back with another cute candy kit. These are great for teaching kids how to cook, and is actually what they're intended for, but there is nothing stopping this 29-year old adult from getting his chocolate fix on.
Inside you'll find milk chocolate, colorful milk chocolate, crunch rice candy, and a shape molder. Simply cut the molder in half and sprinkle a little bit of the chocolate, colored chocolate, and rice (best on the bottom) into each shape of "A".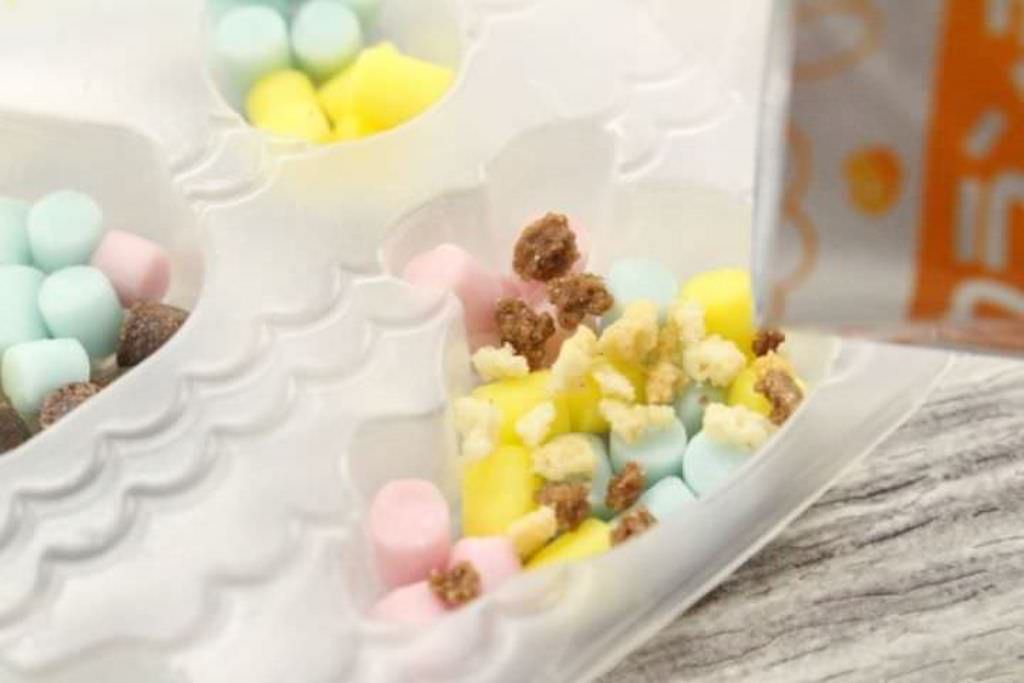 Microwave on high for about 15 seconds and then use "B" to press the chocolate down. Pop it into fridge for about 15 more minutes and you'll be in chocolate heaven. You also don't need to use it all in one go. There is enough for at least two servings.
https://gallery.mailchimp.com/862364310334b2a5b5d13fd58/images/77cd80e3-508e-4904-a314-2276abf6598d.jpg
<Aaron> Japanese are some of the hardest workers in the world. So on the weekends they really like to unwind. They have drinking parties that go on until morning. Other times they dress up as pandas on the train.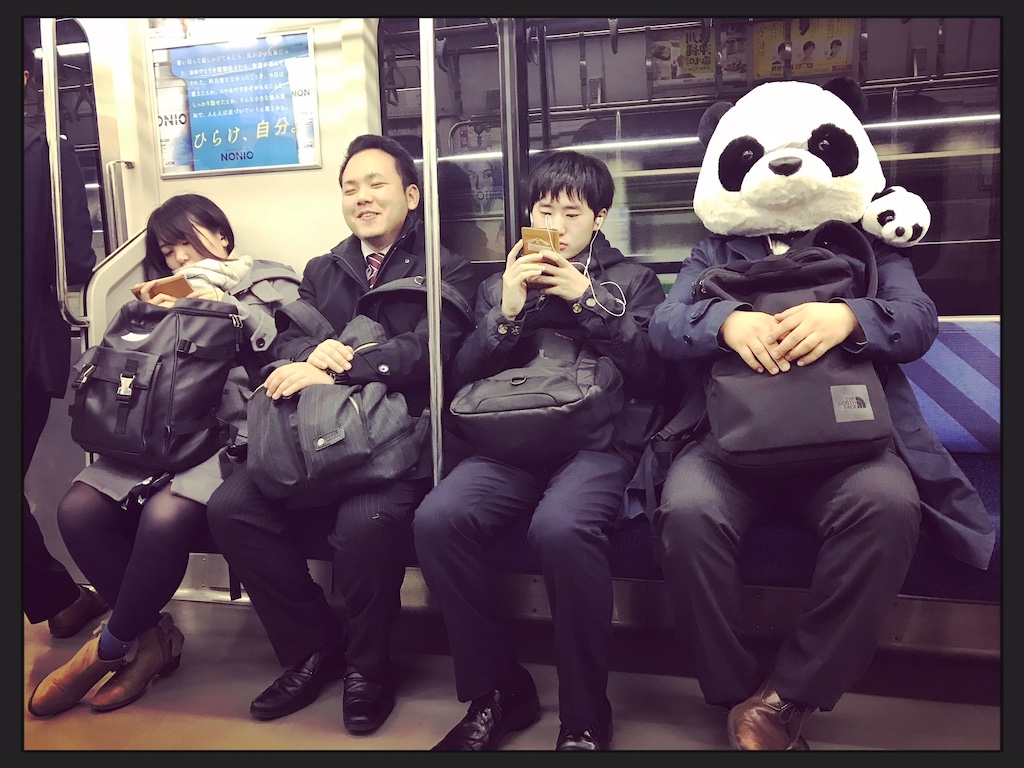 <Bemmu> Welcome all new subscribers, including all of you from Hacker News :-)