May 14th 2018 | Gone Fishin'
This explains what was in the May 14th candy shipment, which should arrive around the world by mid-June.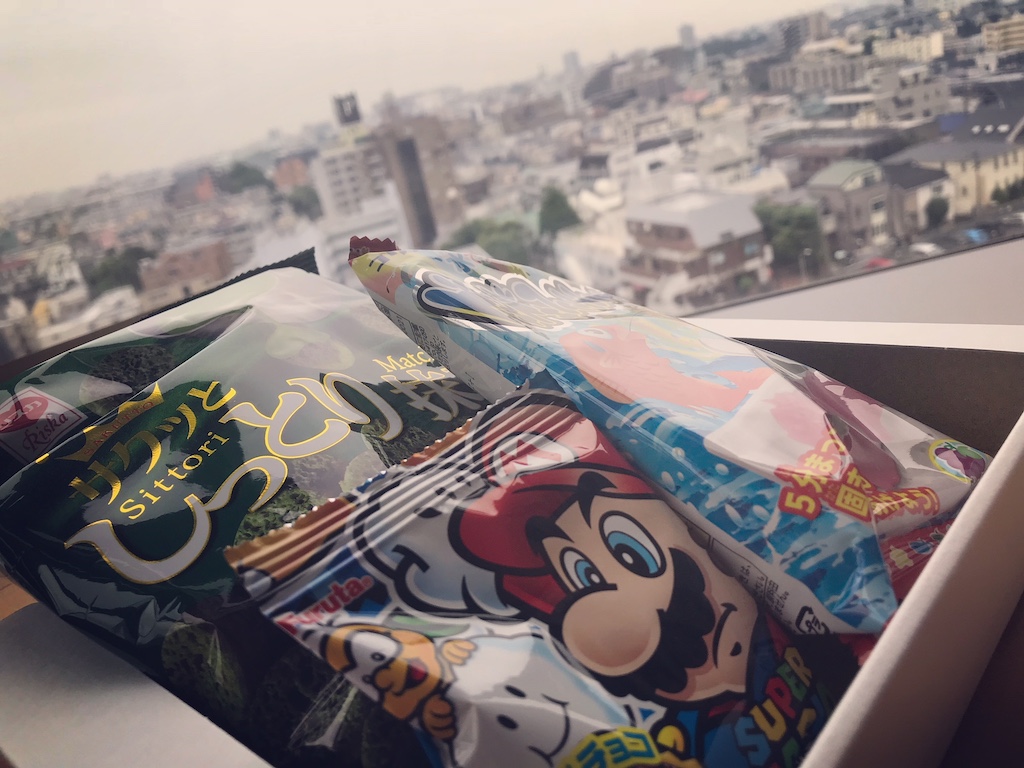 The items in the box are: Super Mario Mugi Choco, Sittori Matcha, and Exciting Fishing Grape Candy.
Super Mario Mugi Choco
Itsa' him again. It seems you can't turn around without seeing Nintendo's Italian plumber branded on something new these days. These mugi choco are simply wheat and chocolate, but tasty nonetheless. You can eat them one at a time or let loose and pour the whole bag in your mouth. The package itself comes with a cute picture of the Nintendo mascot.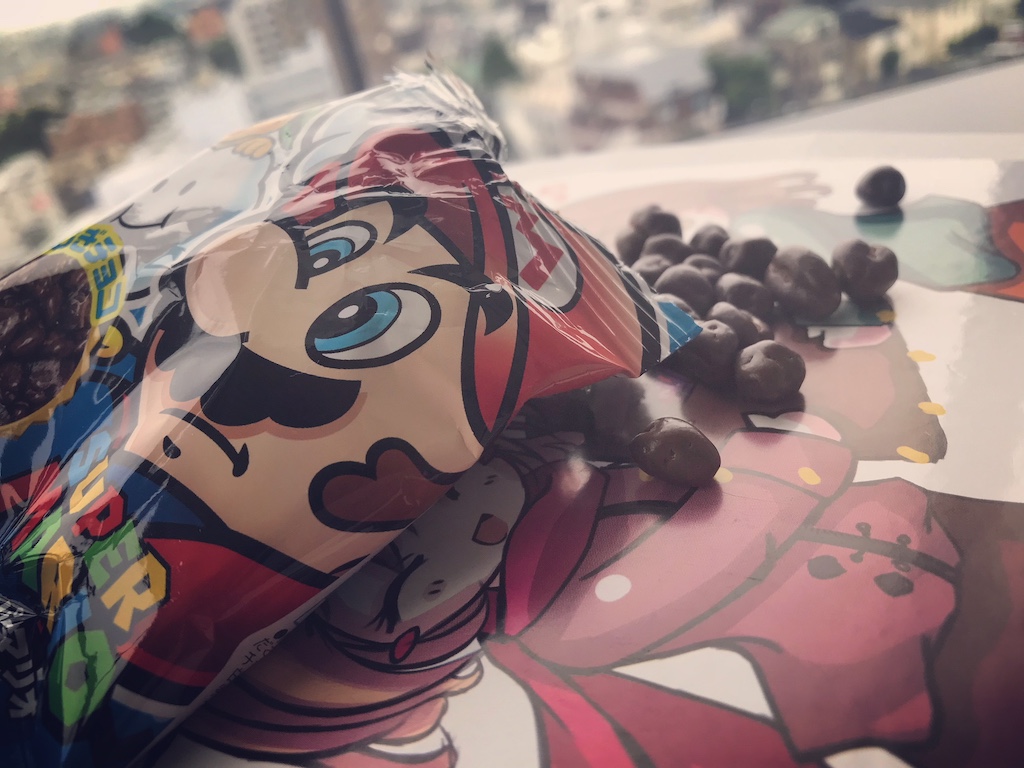 Sittori Matcha
This massive family-sized bag is full of bitter-sweet corn puffs, drenched in chocolate and Japanese green tea. Matcha isn't for everyone, and is often considered an "adult taste," but it is also a genuine Japan taste. These are crispy, but also have pack a lot of moisture thanks to their airy texture. They will practically melt in your mouth.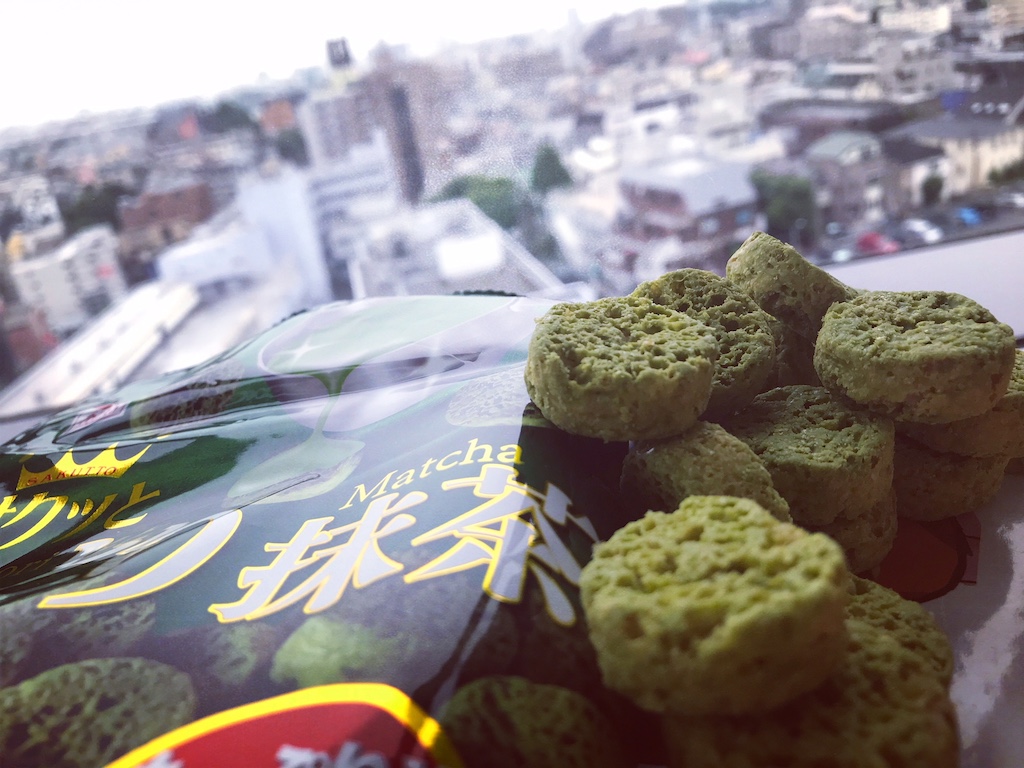 Doki Doki DIY Fishing Grape Candy
This fun DIY candy kit let's you "fish" up grape flavored gummy candy. You start by running the "fishing line" in the tray and pouring the candy mix into the molds using the big end of the included spoon. Then add water with the small end of the spoon. Let it harden and reel 'em in! If you need any help you can follow along with this video.