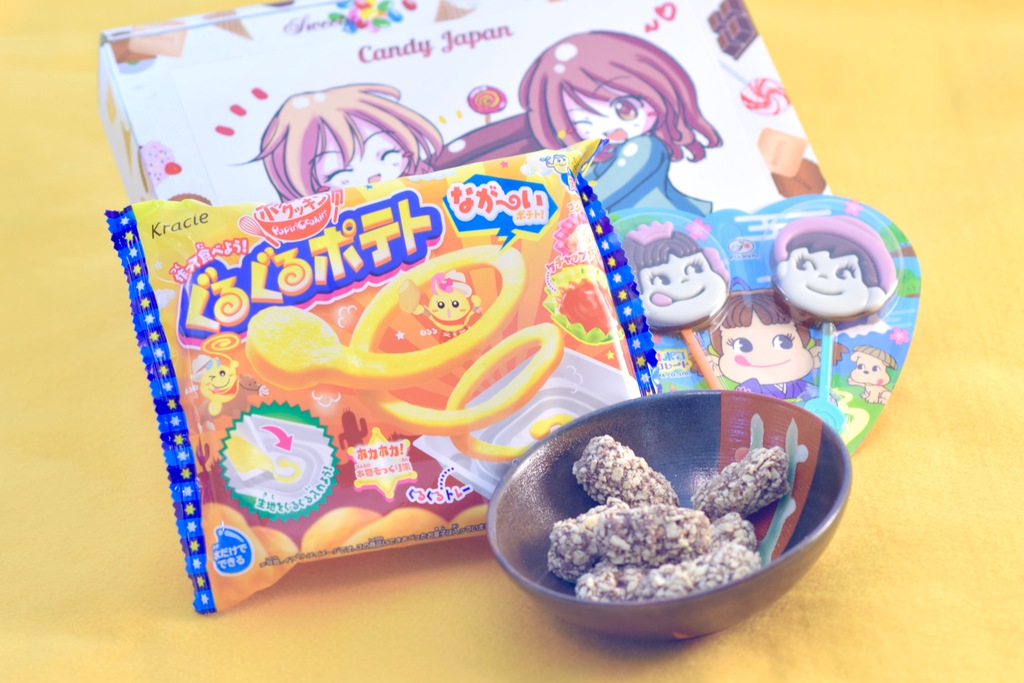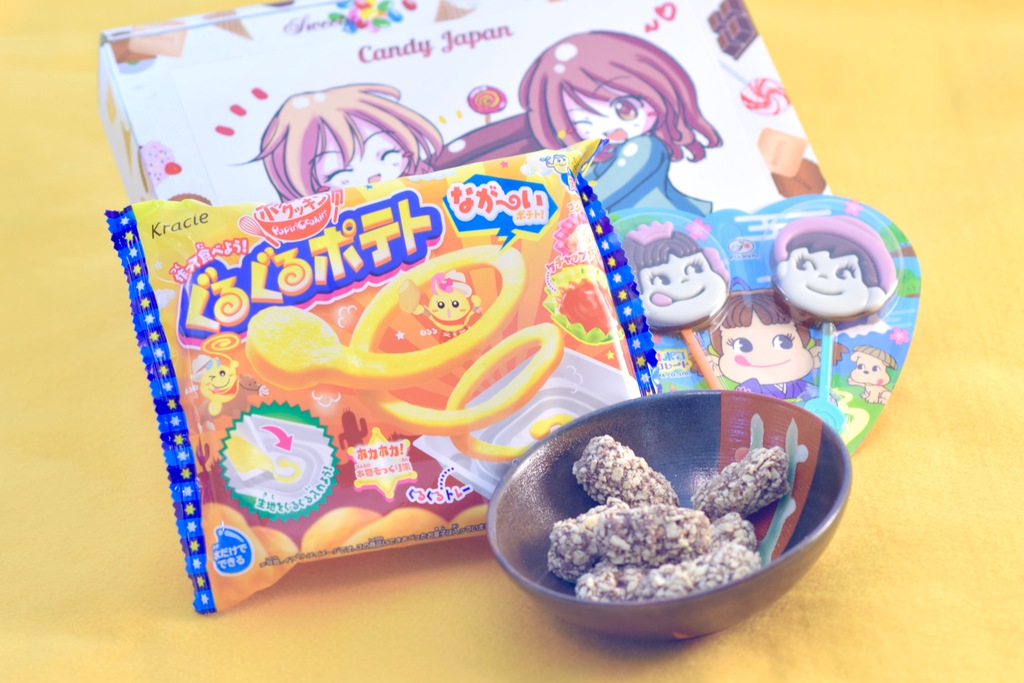 Feb 14th 2019 | You Had One Job
I'm sorry, I messed up this shipment. We haven't been able to ship it yet, as there is still one item missing that we are waiting to arrive before the boxes can be sent. I estimate that this box will arrive to you around between March 21st - March 28th. I'm very sorry for the delay. The one after this is going out normally.
Here's what will be in the box.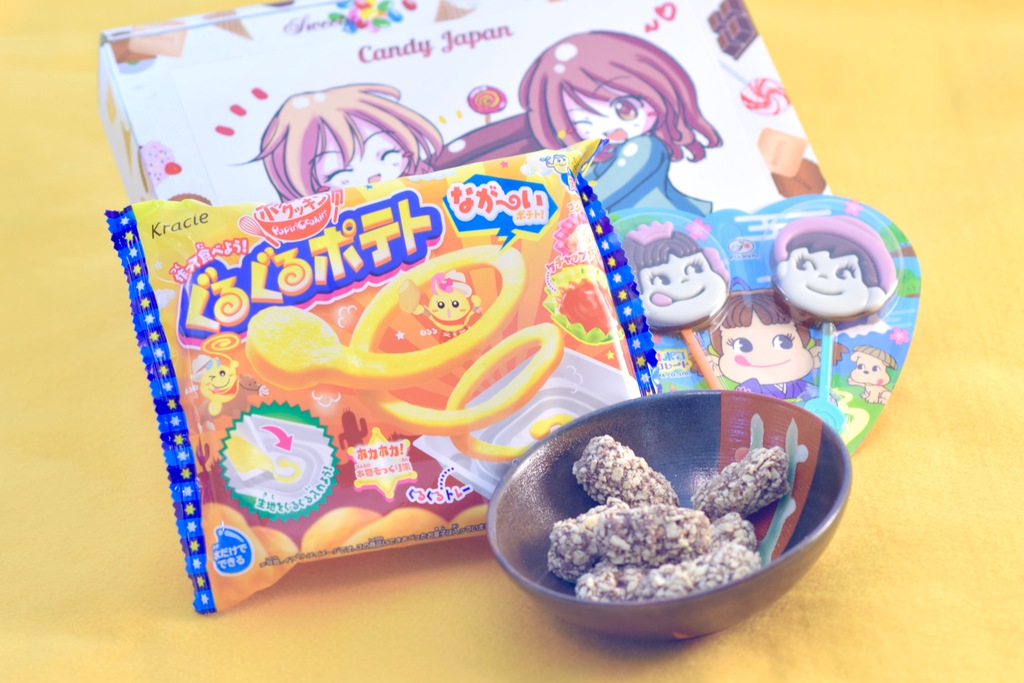 Potato Chip Chocolates
I had already seen potato chips with chocolate topping, but this is the converse—chocolates with potato chip topping. I loved the idea but had my doubts about how they would play together in reality, but this is actually a very tasty combination.
This is a collaboration between the chocolate manufacturer Fujiya and potato chip company Yamazaki Biscuits (famous for the "Chip Star" brand), which became possible when they both became part of a single parent company.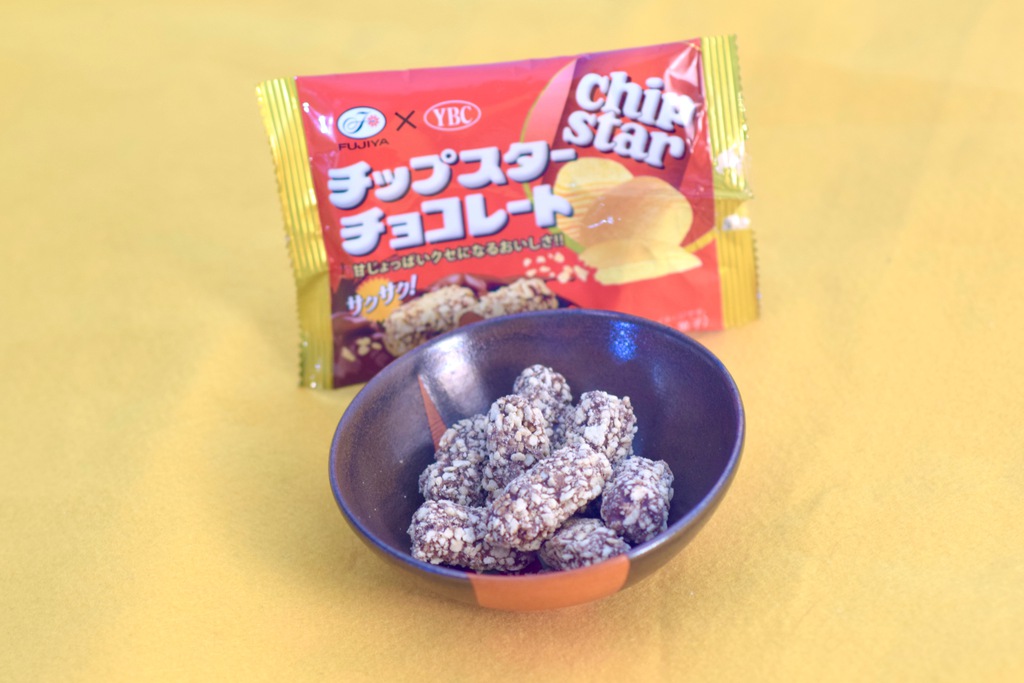 Guru Guru Potato DIY
This is the item that put us in limbo, as due to my mistake we haven't received them yet. It's a DIY kit for making candy resembling a really long french fry, here's a video showing how to make it.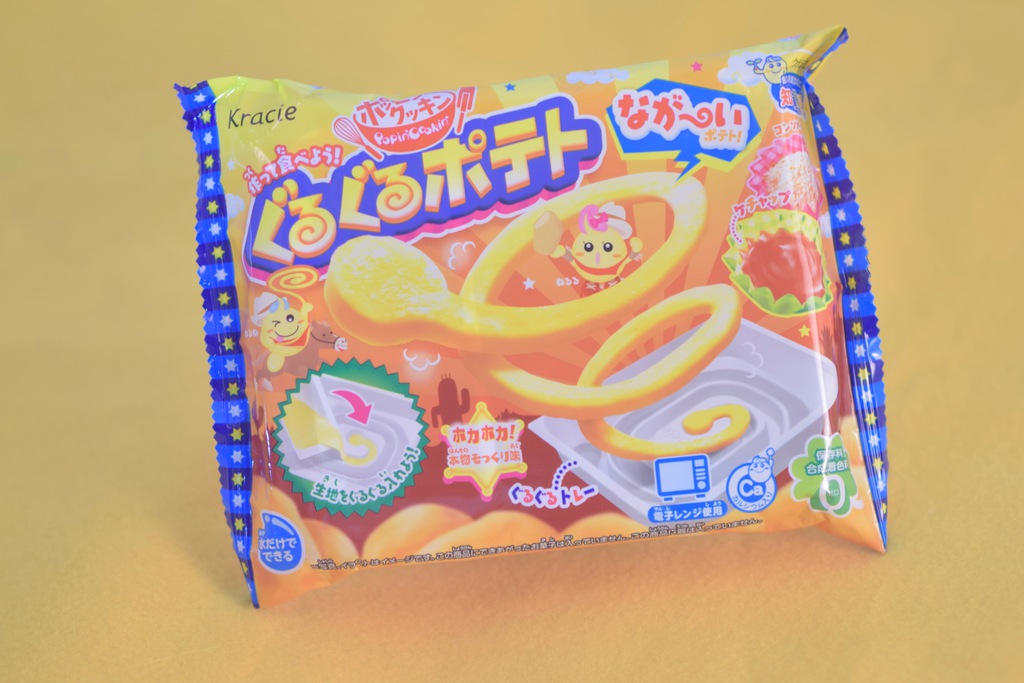 PekoPoko Chocolate
These are chocolate lollipops based on Peko and Poko, Fujiya's popular characters. The 100-year old company has over 1000 cake shops in Japan, and Peko is the 3D character standing in front of the stores as their mascot. She was the first 3D trademark approved in Japan. According to Fujiya, she is eternally 6 years old and Poko is her boyfriend.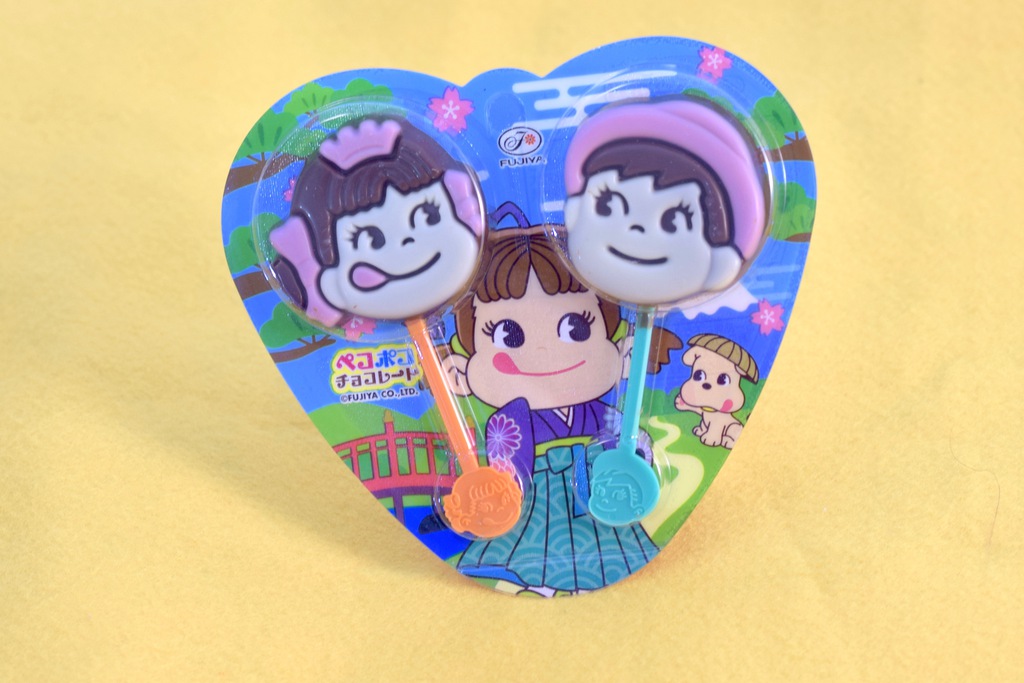 Life in Japan
As self-imposed punishment for the delay, I had me and my son entombed into a wall.