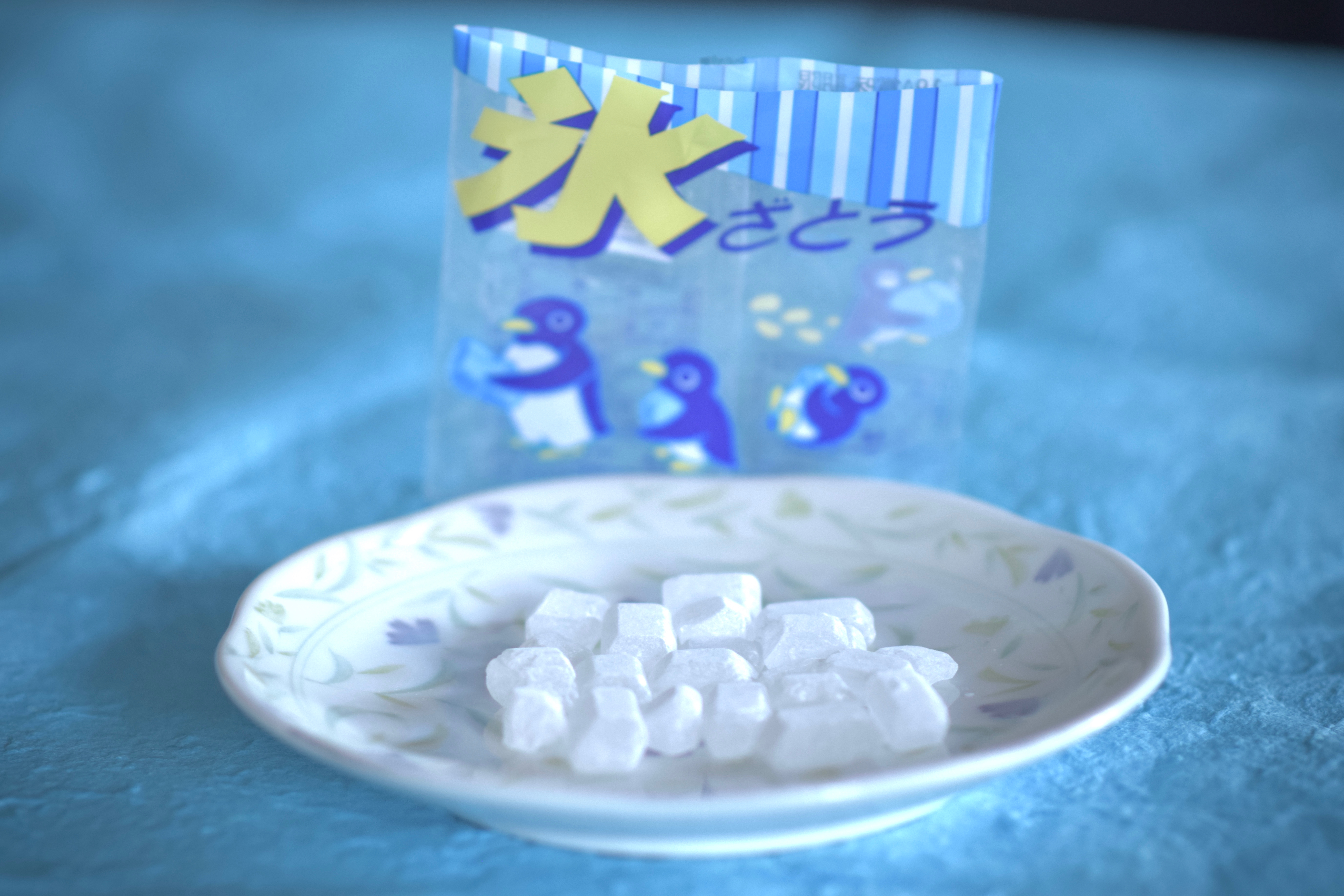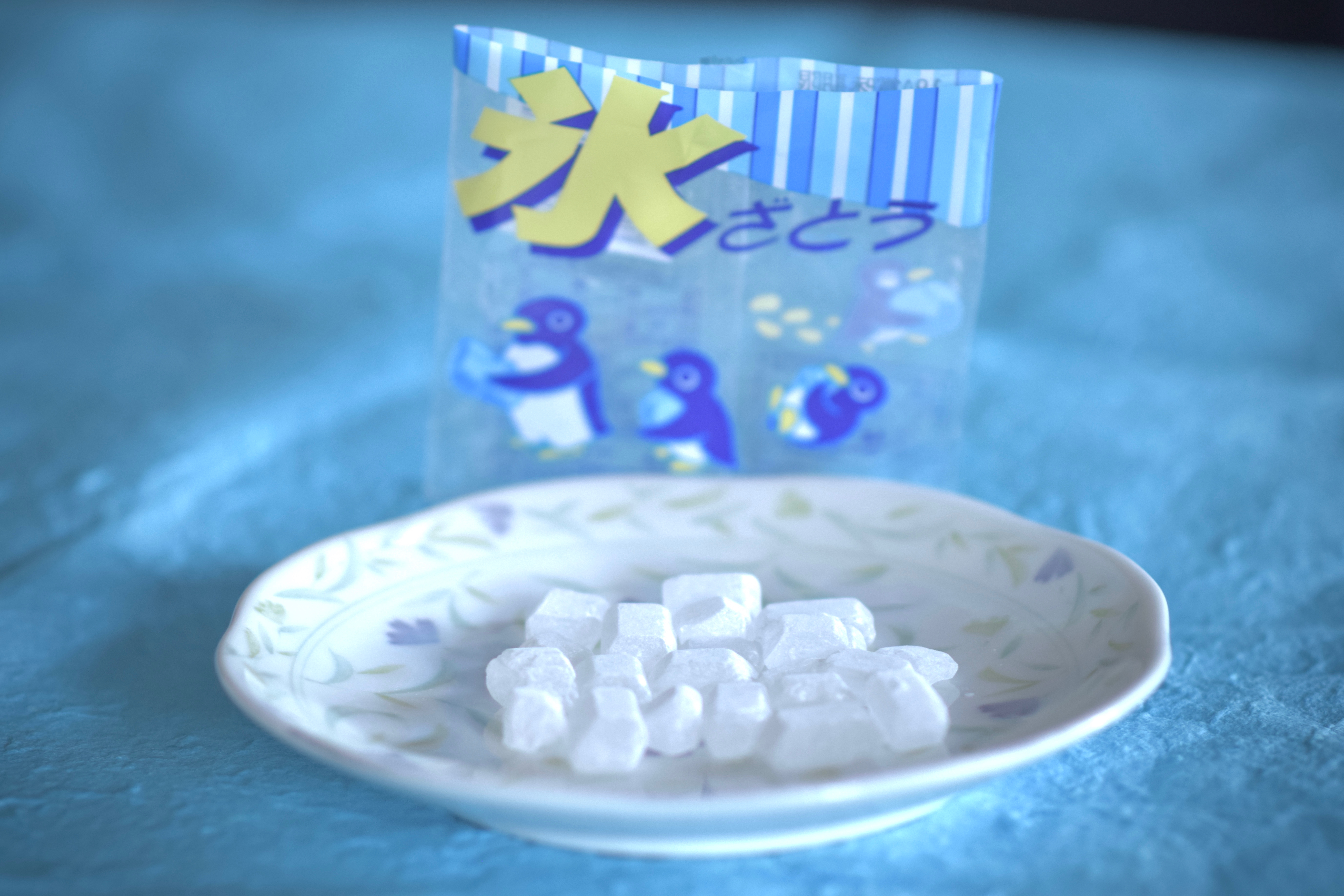 Mar 28th 2019 | Coffee Mushrooms Rock
Here's the explanation for the latest candy shipment.
Kinoko No Yama Espresso Coffee Chocolates
The popular mushroom shaped chocolates are back, this time bringing coffee lovers a real treat. This limited edition release of Kinoko No Yama chocolate has bitter coffee bean bits sprinkled on the cute mushroom caps. The "stems" are cookies and come with a delicious crunch.
The originals go great with tea or coffee, and these espresso flavored chocolates are no exception. If you are enjoying warm weather, chill them in the fridge for a bit before eating.
Here's what the official site says about these: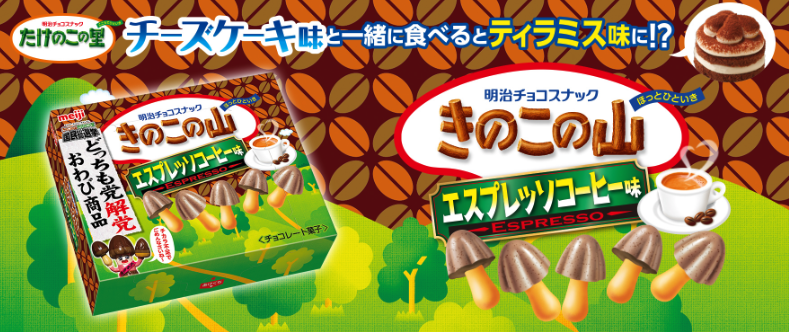 "The Whichever Party brings you this new espresso snack with feelings of gratitude and apology. The mellow bitterness of these chocolates is addicting."
Wondering what on earth is the "Whichever Party"? Well, the manufacturer of these sweets ran an ad campaign where the concept was a fake election, with pretend political parties representing their different snacks. The TV ads featured fake election speeches. Espresso mushrooms were part of the "Whichever Party", which apparently lost the election. Can't blame Japanese ads for not being inventive! Below is the party poster for Whichever Party.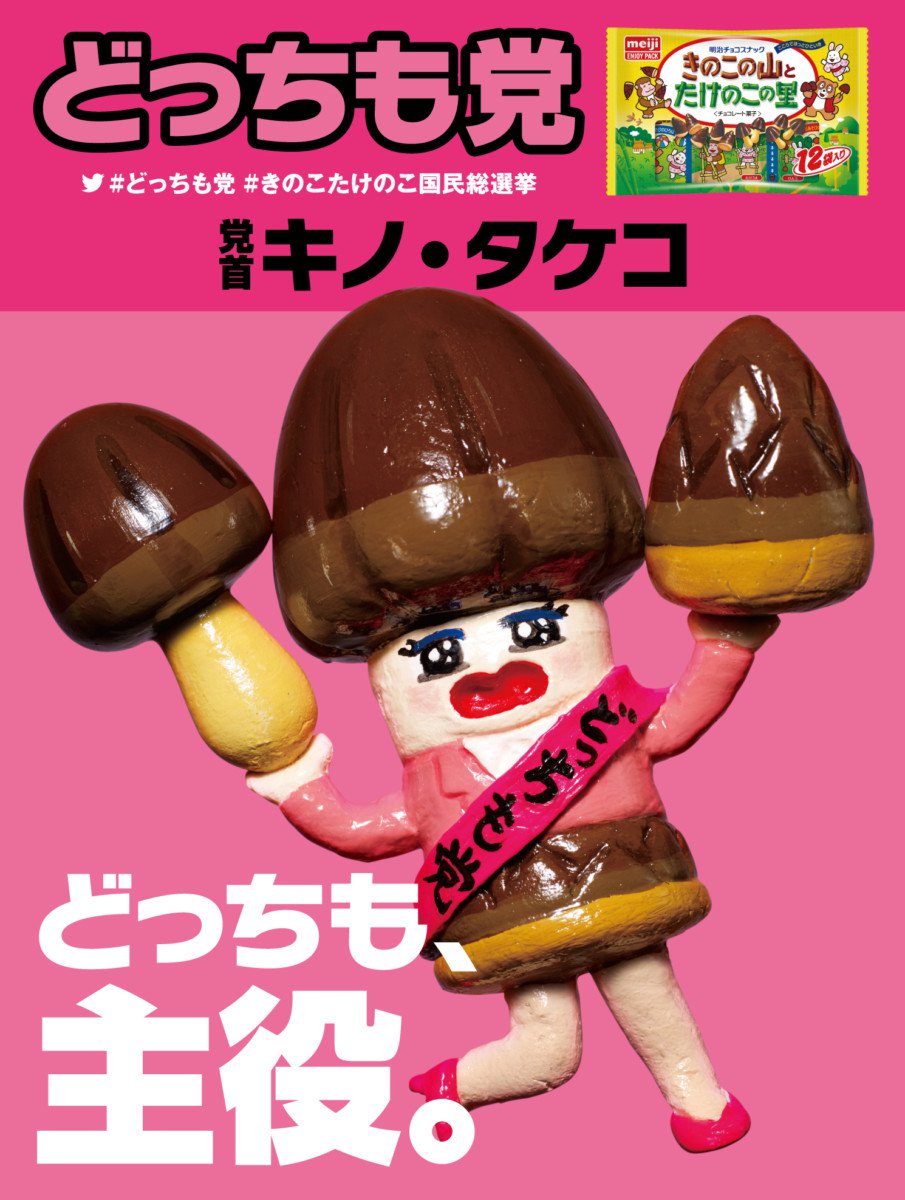 Daimaru Honpo Rock Candy
Daimaru Honpo is an original candy company all the way from Aichi Prefecture. They make all their candy by hand using an open flame, so you know they take candy making very seriously. These crystal sugar candies are a testament— pure sugar cooked just long enough to create a mild-sweet taste.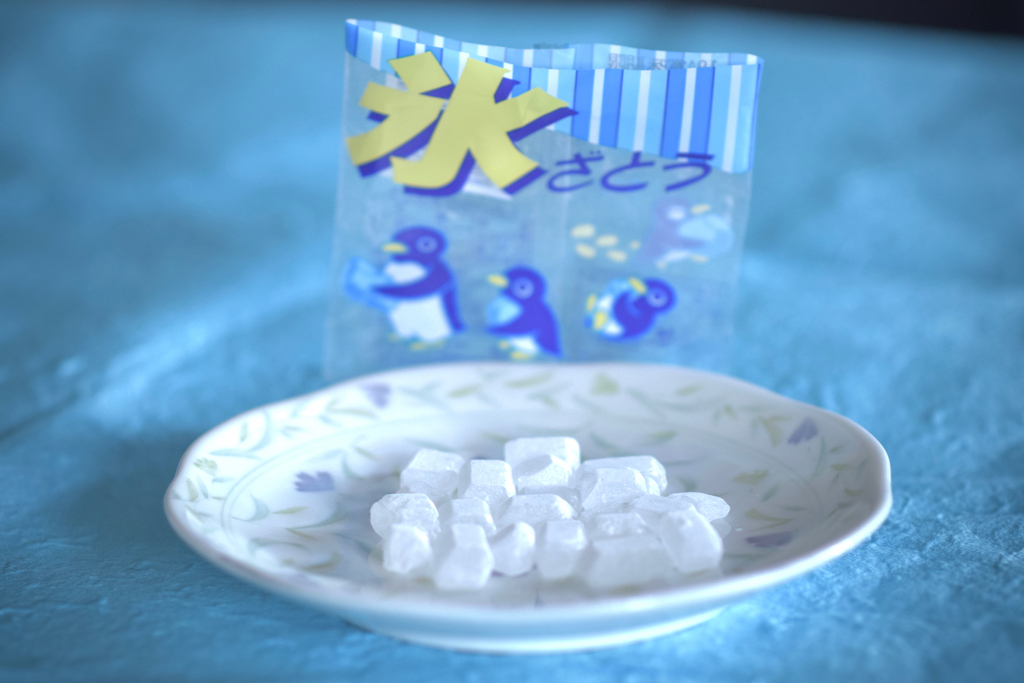 UHA Sakeru Apple Gummies
These are some of the most popular gummies in Japan! They're made with a unique texture that's almost like string cheese. Pulling them off piece by piece is almost as fun as eating them. You might also recognize these gummies from their absolute bonkers series of Long Long Man commercials.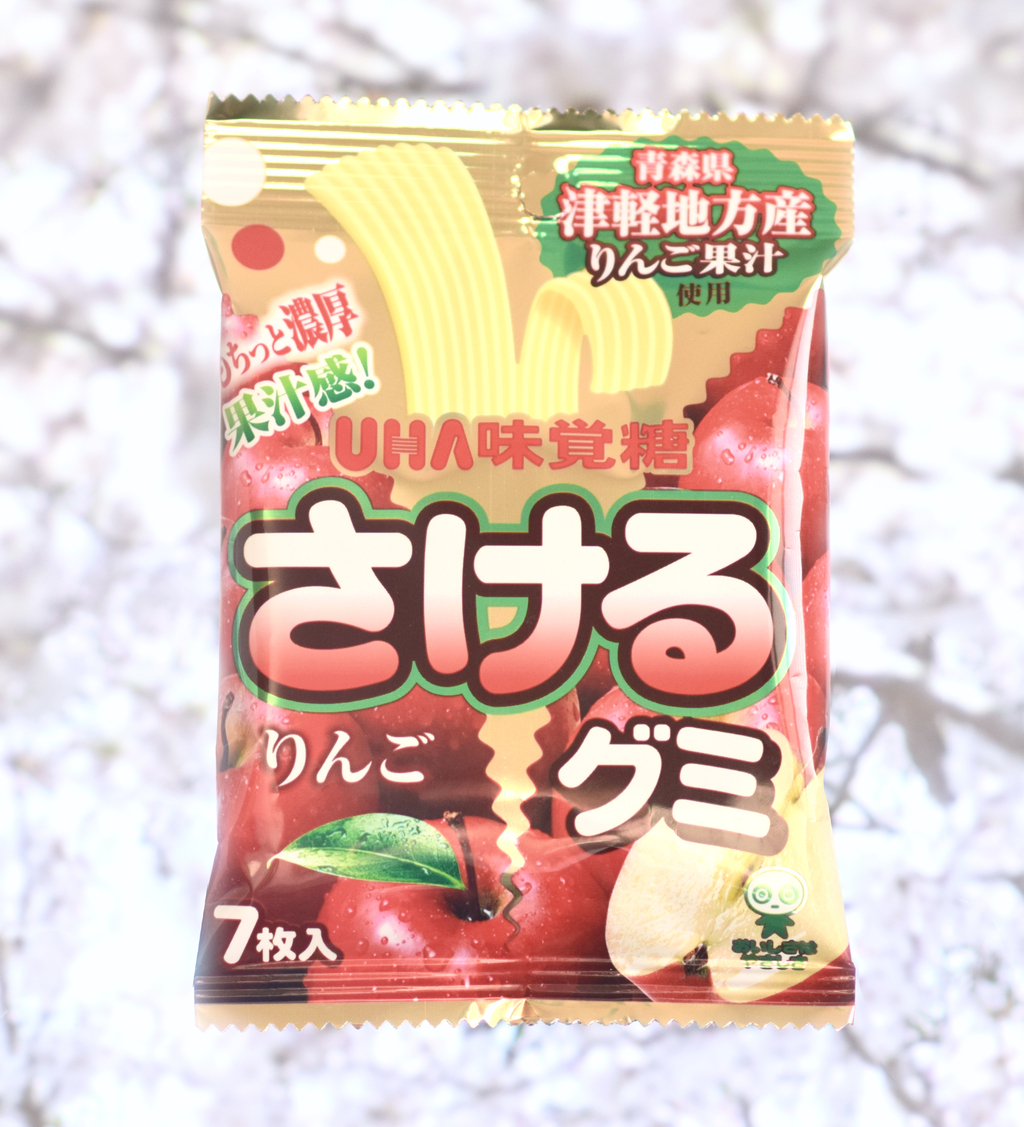 This version of Sakeru Gummies is made with a juicy apple flavor. They're individually wrapped strips so you can easily share them with your friends and family, or just keep them all for yourself so that you can become a LONNNNNG LONNNNG MAAAANNNNN!
Morinaga's BAKE Chocolate Strawberry or Matcha
Celebrating their 14th anniversary, Morinaga's popular BAKE chocolates are better than ever. If you have never tried these, they're a bit like a cross between cookies and fudge brownies. While the outside is crunchy, the inside is filled with molten chocolate.
We also love the special BAKE Strawberry and Matcha Chocolates, but we couldn't pick just one so each box was packed randomly— some with strawberry and some with matcha!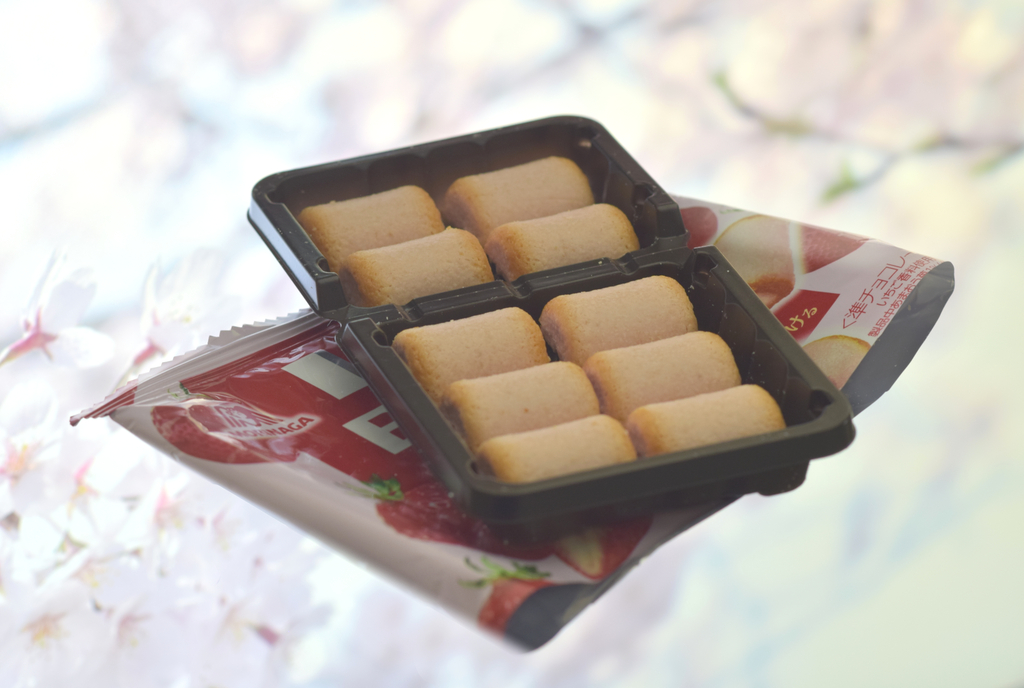 Life in Japan
<Aaron> The new school year is starting in Japan. I'm very excited to start teaching at my new high school. I haven't met the students yet, but they did spot me walking out of a meeting and seemed pretty shocked to see such a young face as their new English teacher. The road to the school is also lined with many cherry blossoms. It's always a reminder that I actually live in Japan.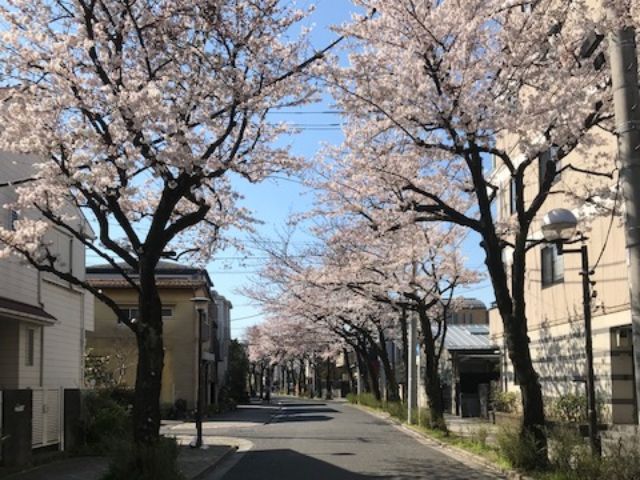 <Bemmu> Spring is here. Cherry blossoms in bloom, warm sunshine and a cool breeze. Really enjoying it. Went on top of a mountain, the view was great. Could see our house from here! No, really.