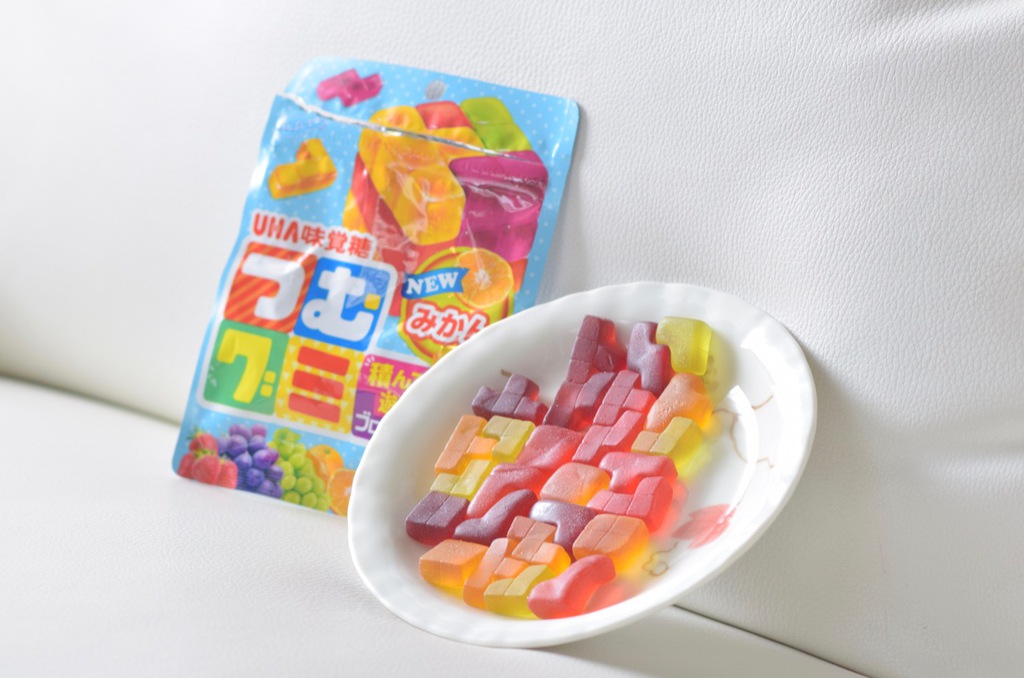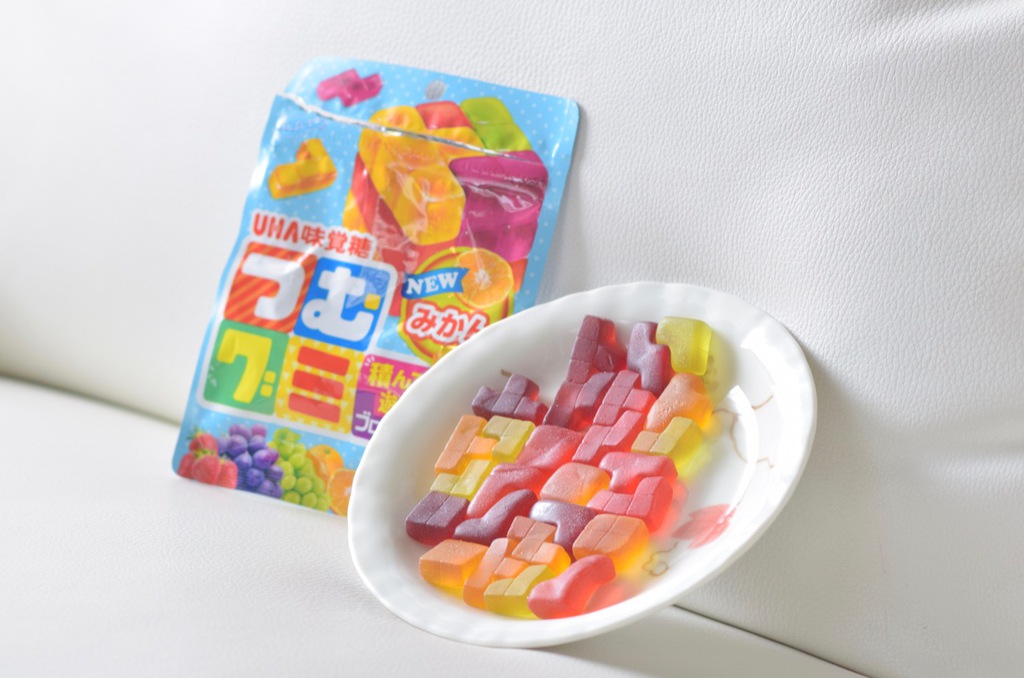 May 28th | Tetris gummies and matcha brownies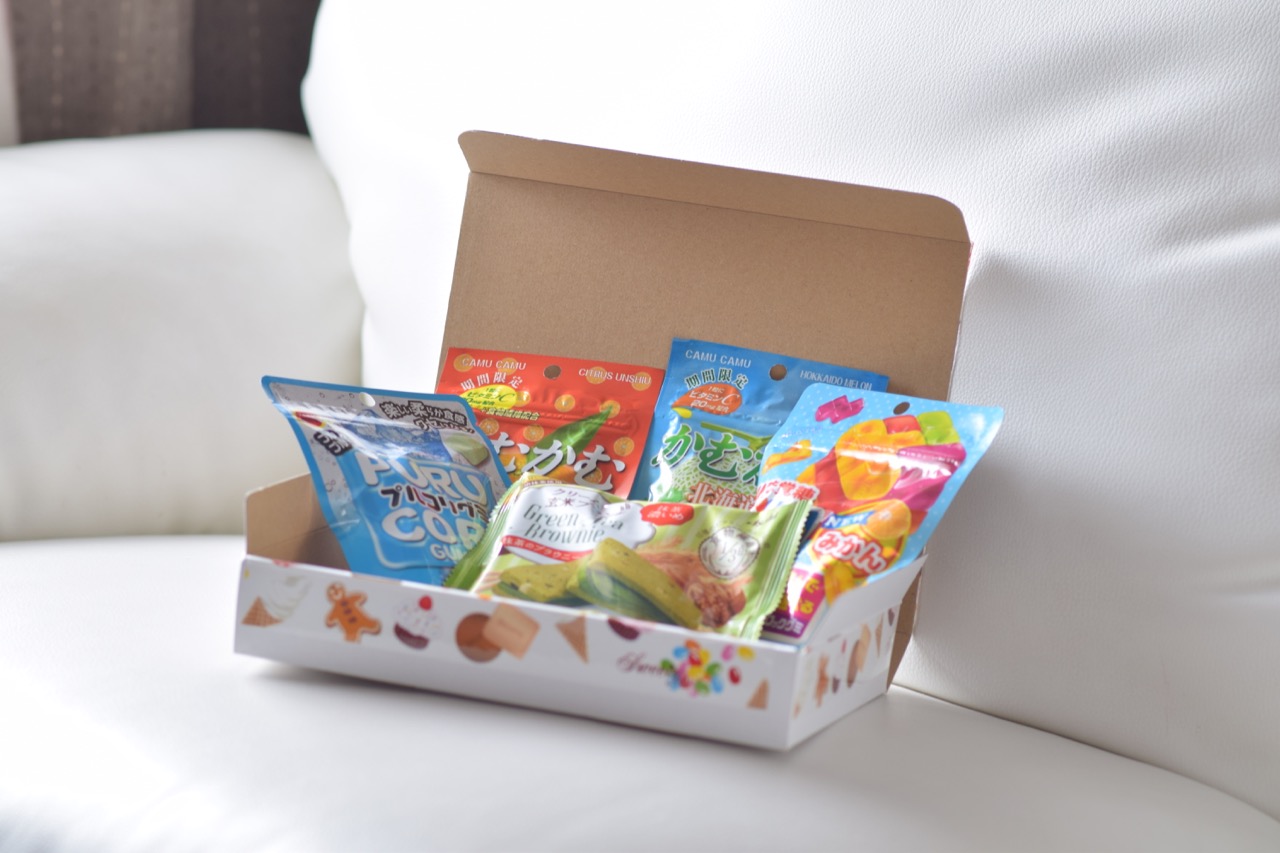 Tetris gummies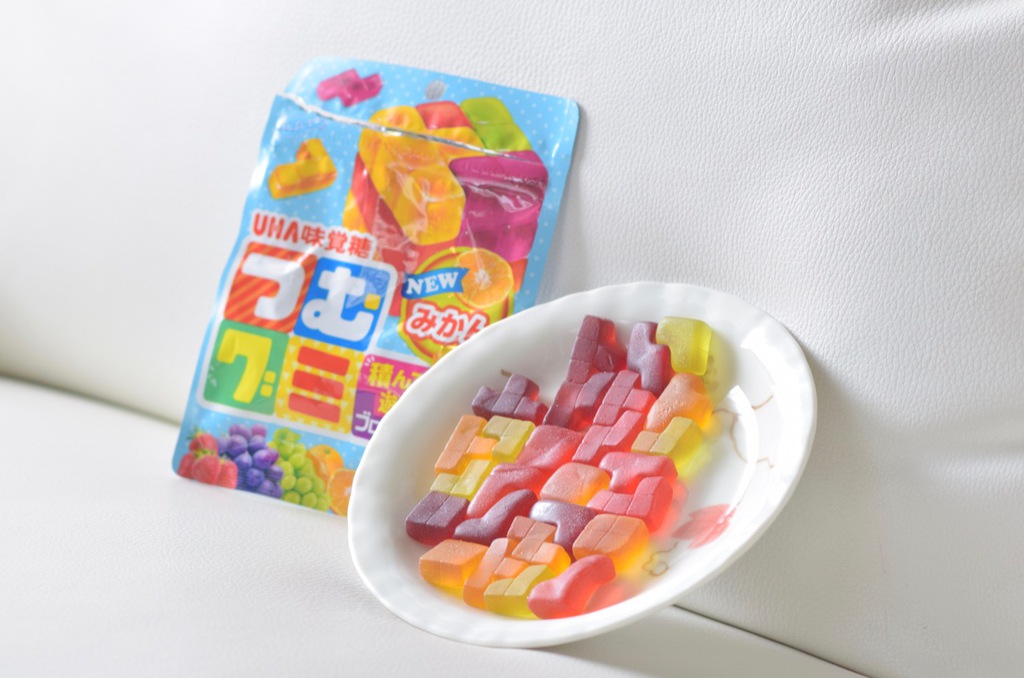 First item in the May 28th box is a fun one called "Tsumu Gumi". Pileable gummies that are shaped like Tetris blocks, realistic to the point that at least in my bag I didn't get a single straight piece.
Regional chewies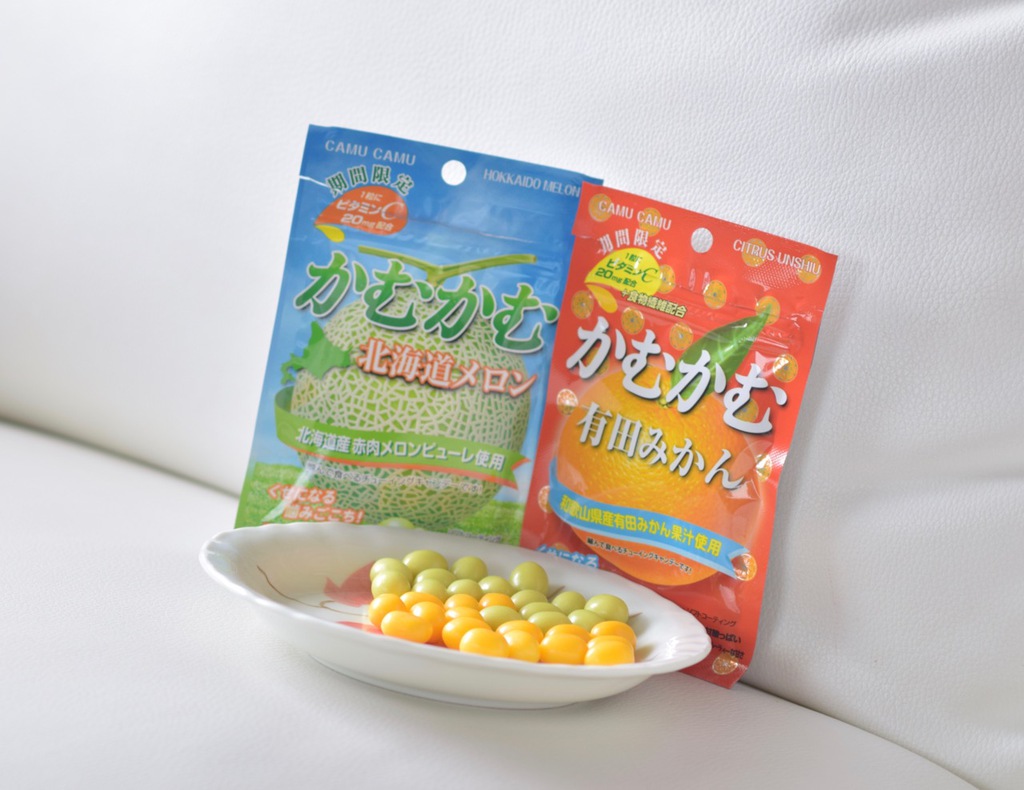 These two chewing candies showcase regional specialties: Hokkaido melons and Wakayama citrus fruits. They have a sweet fruity filling surrounded by sweet-and-sour and soft coating layers. "Mouthfeel that you'll get addicted to!" the packaging proclaims. I sure hope not.
Green tea brownies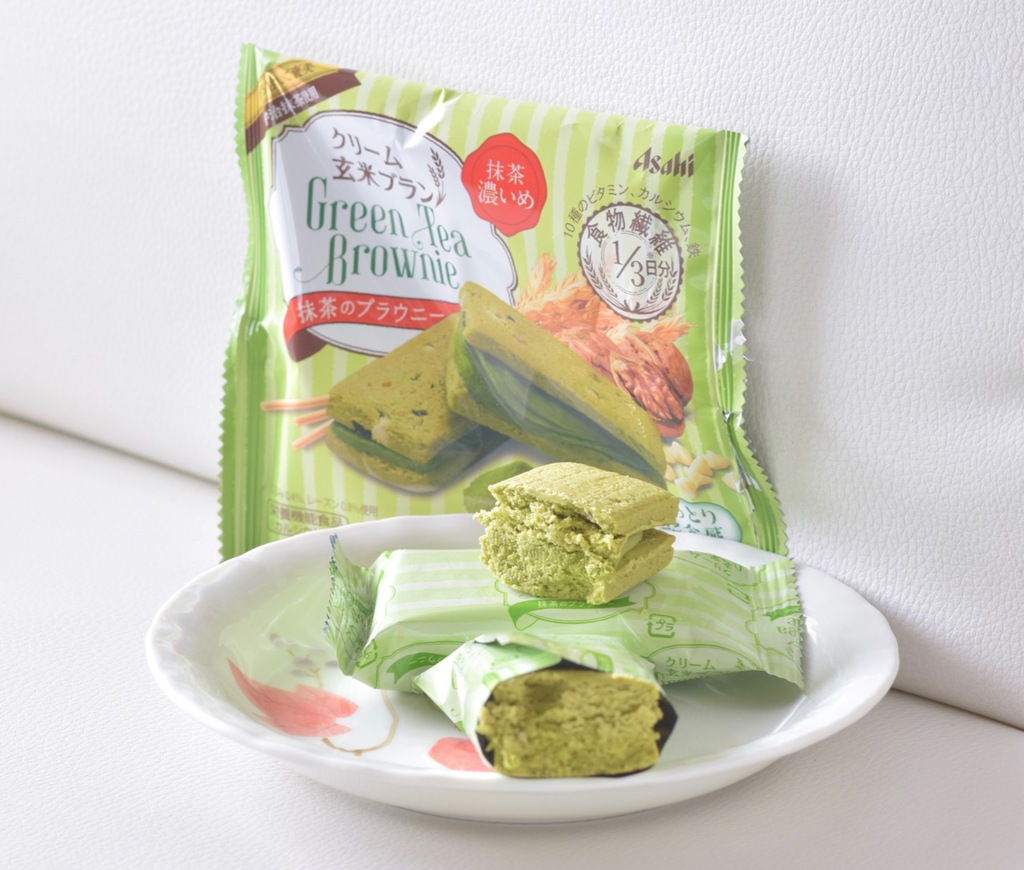 Green tea brownies with chocolate coating, white chocolate chips, and the odd raisin. Infused with calcium and 10 types of vitamins. The green tea used is the best: uji matcha originating from between Kyoto and Nara.
Soda gummies
These soda gummies also make the claim of having a "mouthfeel you'll get addicted to". With so many products claiming this, Japan must be riddled with mouthfeel addicts by now.
In this case it may be true though, as you can bite through these with almost no resistance, and get hit with an instant soda sourness.