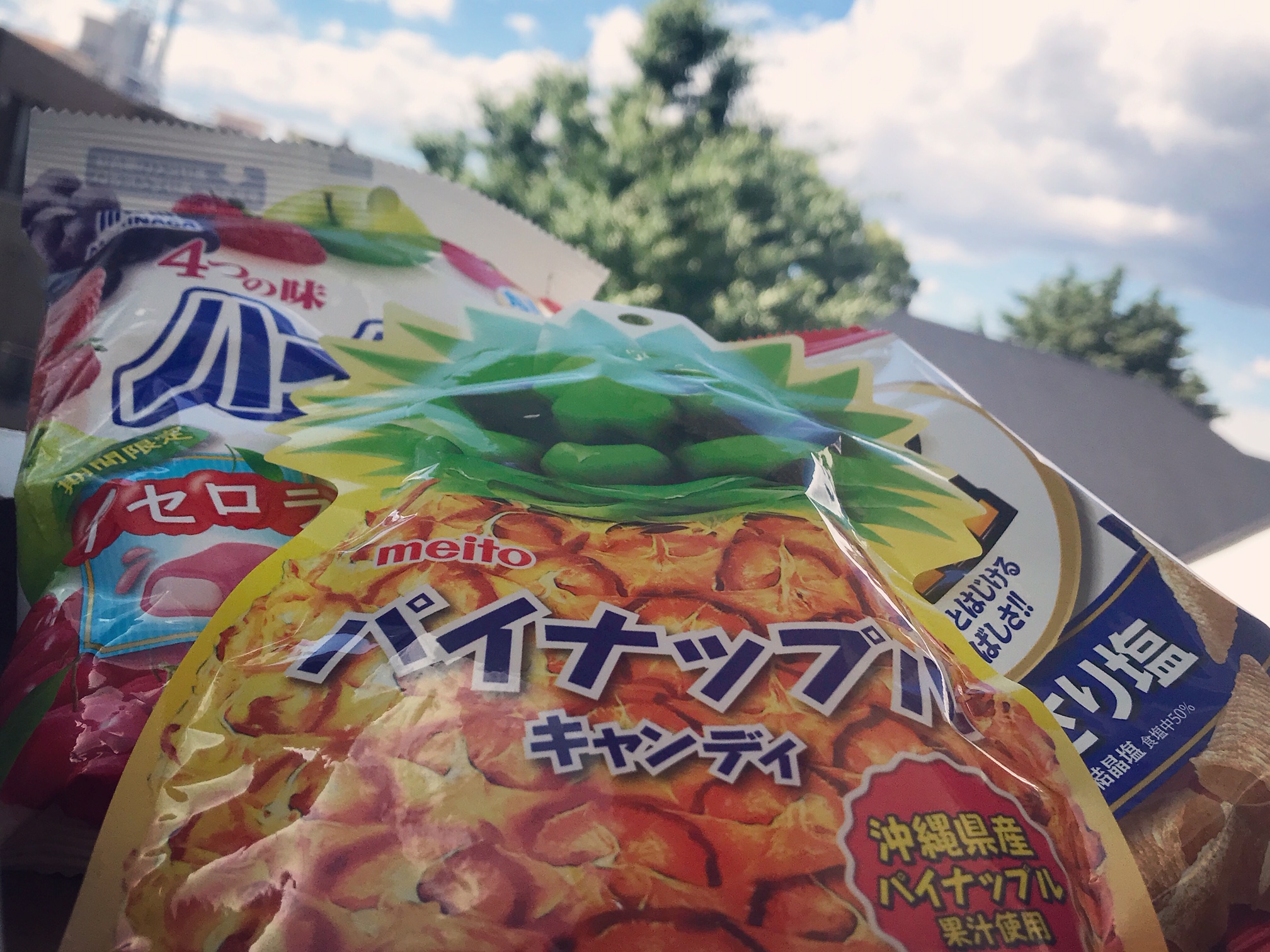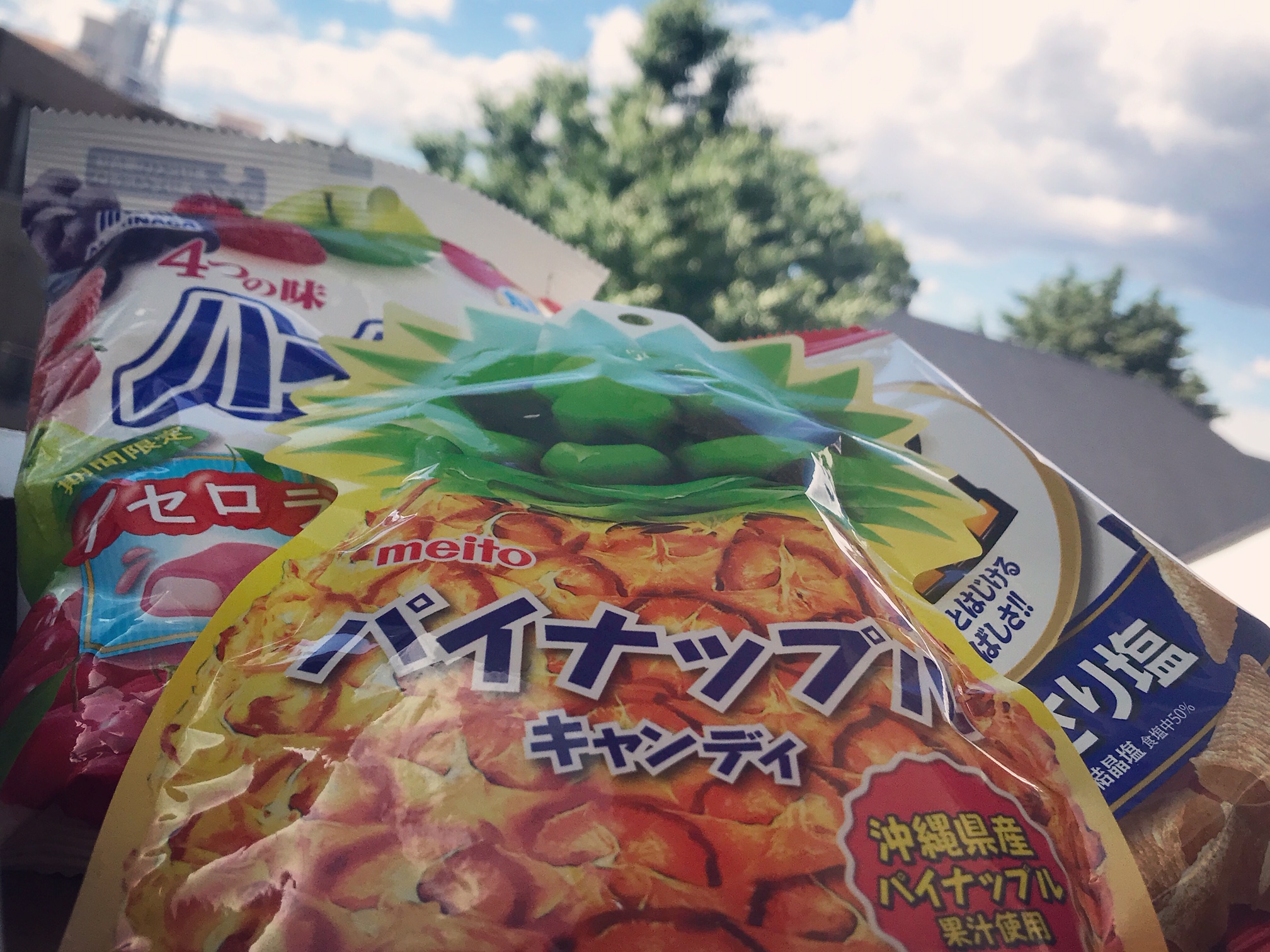 June 14th | Cool Off With Summer Candy
This month's box was a selection of fruity candies and crunchy snacks.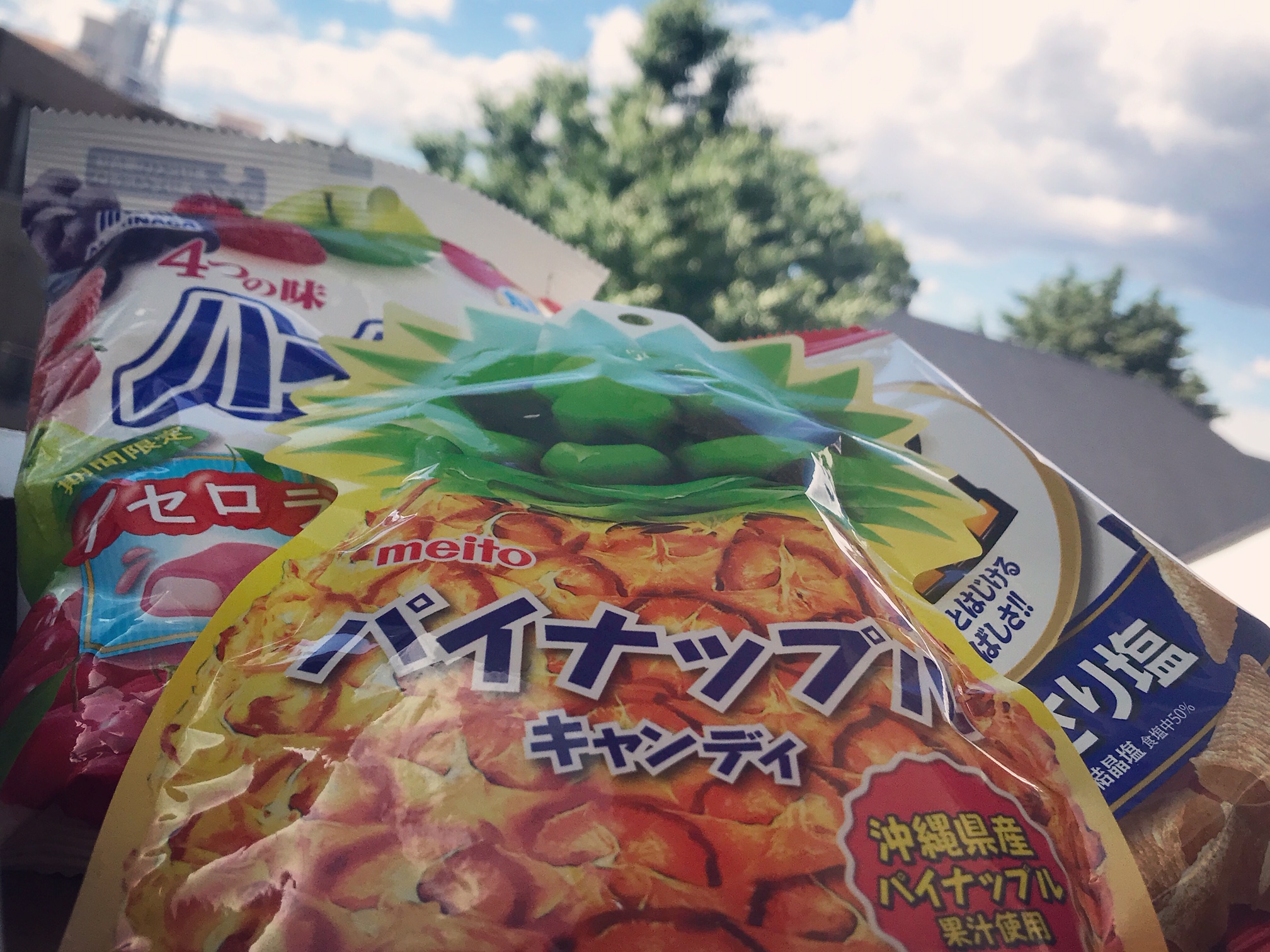 Tongari Corn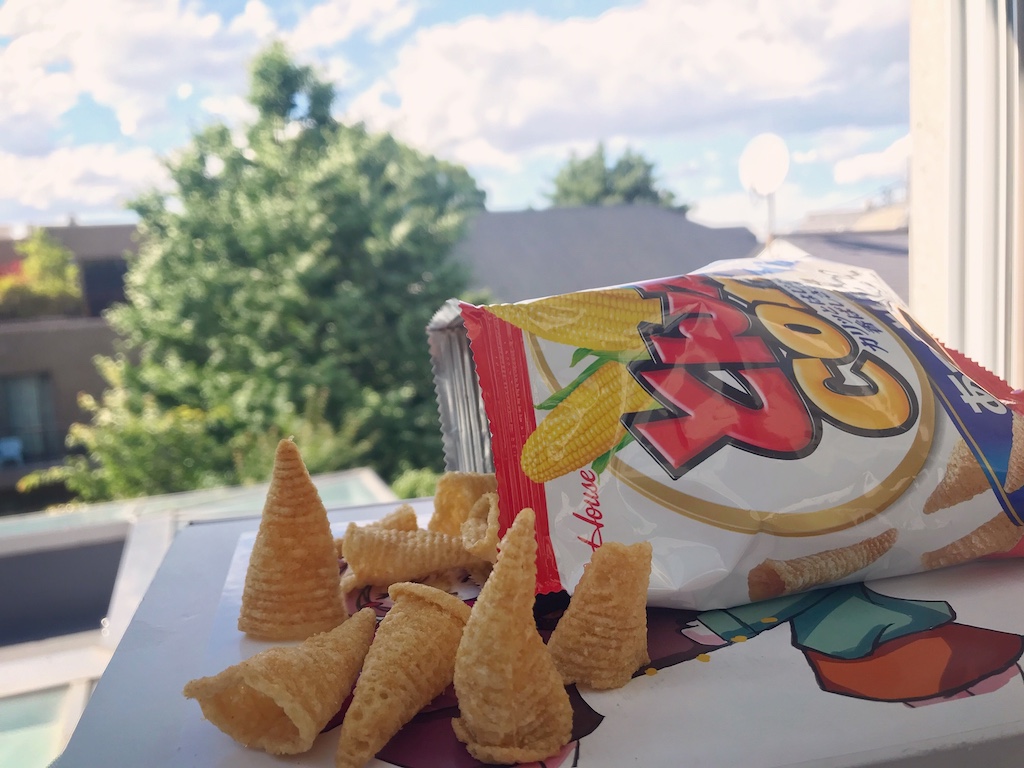 This popular cone snack comes with a savory and salty taste. The texture is light but extra- crispy. The ideal way to eat them is sticking them on the tips of your fingers like some kind of delicious claw weapon, and chasing your loved ones around the house.
Okinawa Pineapple Candy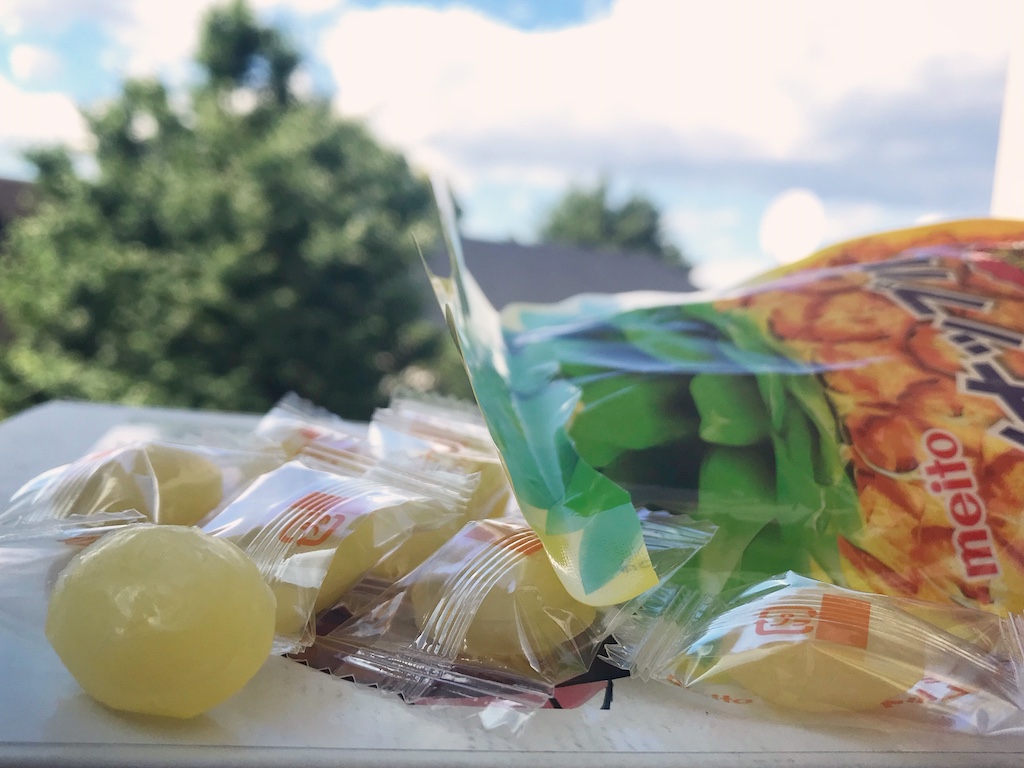 Pineapple lovers will love these hard candies. They're made from real Okinawan pineapple. It's a smaller variant of pineapple that is actually much sweeter than what you're probably used to. Remember they're hard candies, so don't just bite down on them!
Morinaga Hi-Chew Assorted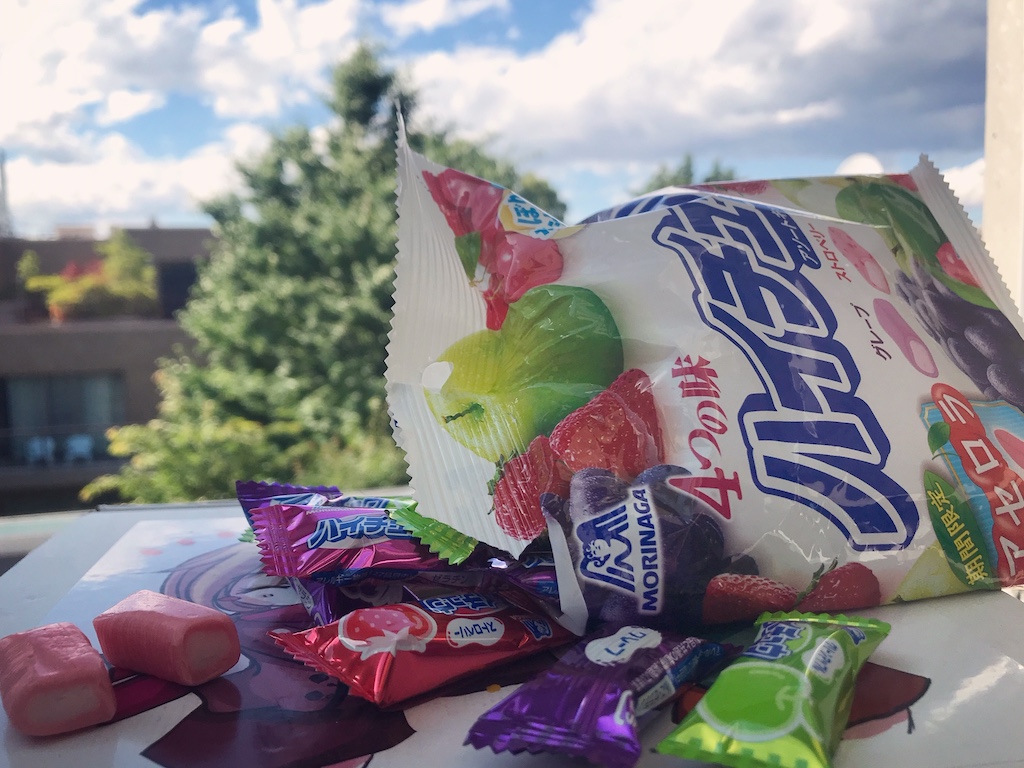 The most popular soft-candies in Japan are back. This flavors in this assorted bag are grape, strawberry, green apple, and special barbados cherry. In Japan, Hi-Chew candies are liked by children and adults alike. The texture feels almost like biting into a smooth and chewy marshmallow— except they're bursting with fruity flavor.
Life in Japan
Aaron Coca-Cola has released a strange cola variant just in time for the summer season called "Clear Lime Coke." I'm already seeing it in bins at my local supermarket in piles for being sold for under 80 yen. Is this because it because "clear cola" is awful or are people just slow to change? To be honest, I'm a bit apprehensive at trying it myself.
Bemmu On vacation in Finland right now. Took a shockingly cold swim in this 17 celsius or 63 fahrenheit lake. I wasn't the only one, as for Finland this is summer and there were many people swimming.