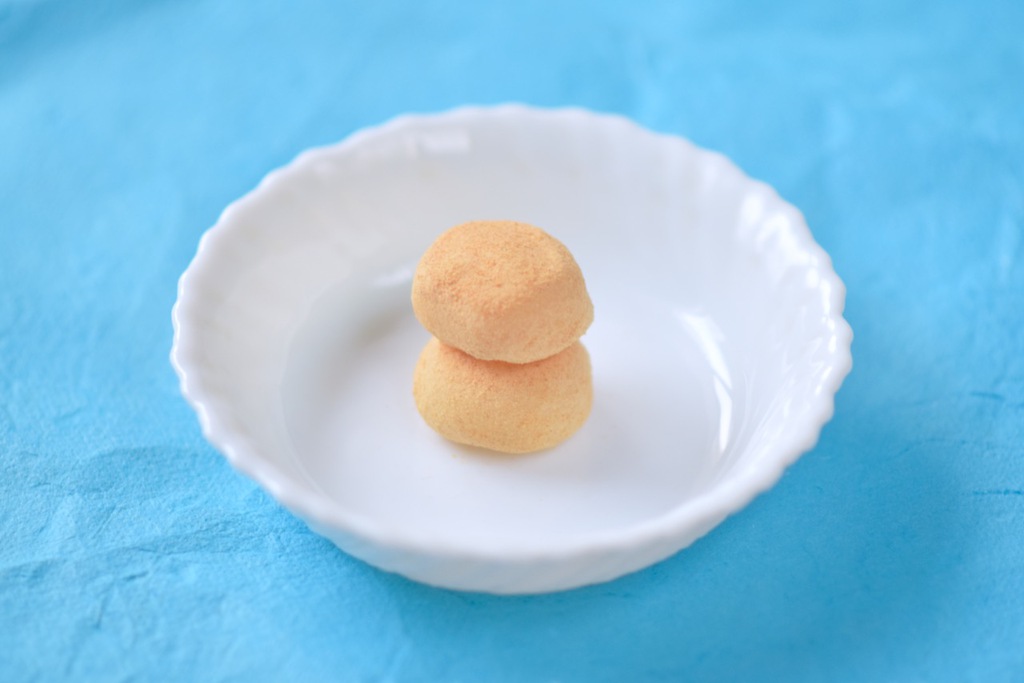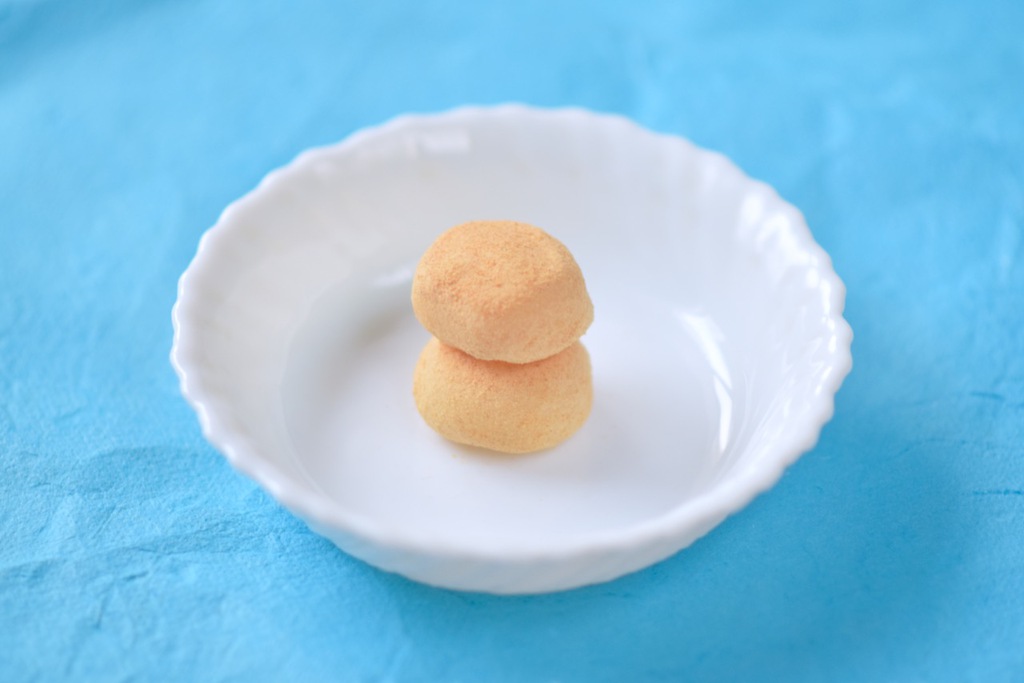 Sep 14th | Monsters, sushi and pounded rice
Candies from the box that should be landing in mailboxes around mid-October.
Namaiki Setto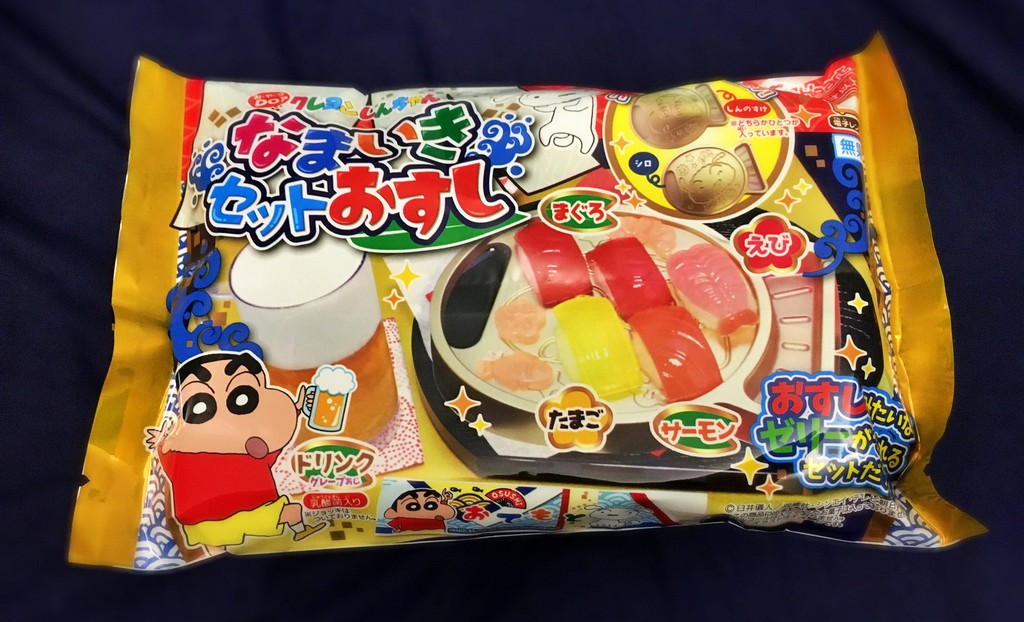 "Cheeky set" of fake beer (actually grape-flavored drink) and fake sushi (actually gummies).
You can see how to make it by following along to this video: https://www.youtube.com/watch?v=ZGg4jrxcavU
Monster Hunter Sakeru Gummies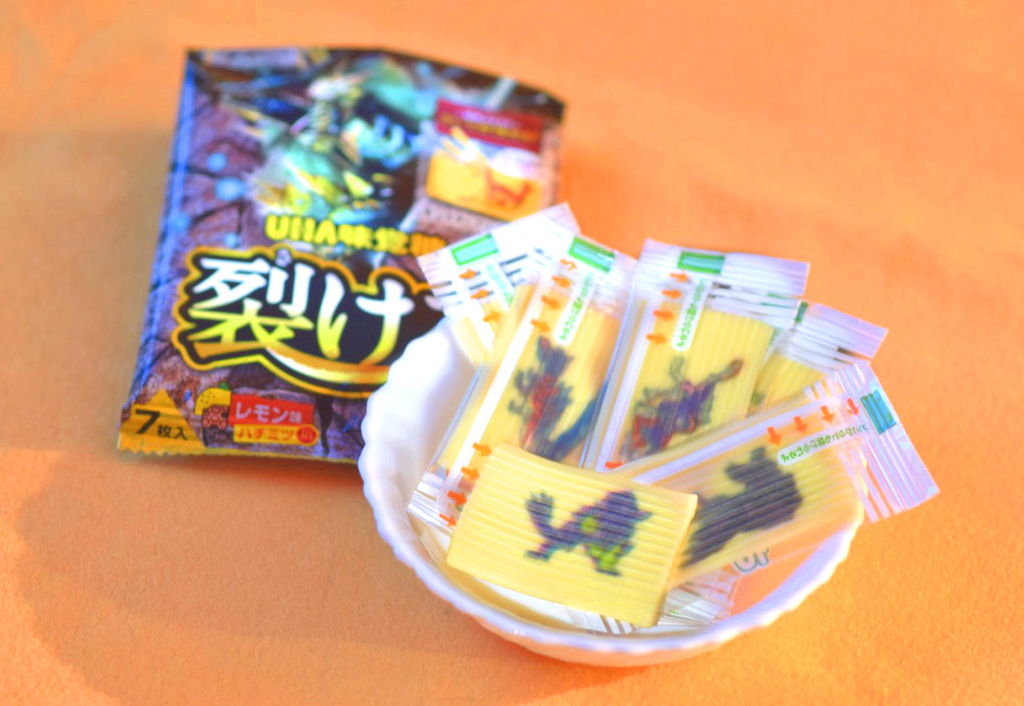 UHA partnered with Capcom to release these peelable lemon gummies with characters from the game "Monster Hunter" printed on them.
Mugen no Mi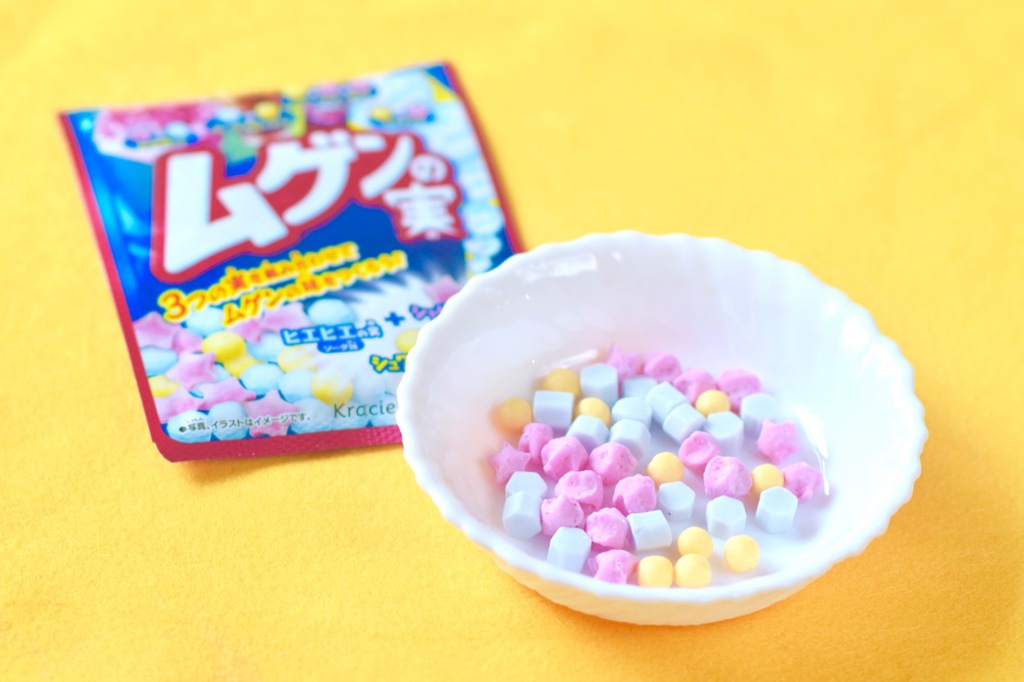 Invites you try combining three base flavors acting as your primary RGB colors of flavor: soda, grape and cola.
For instance, grape + soda = shaved ice flavor. Soda + cola = cola ice cream flavor. Grape + grape + cola = grape soda flavor.
Mochitto Kinako-Mochi
Pounded rice balls covered with roasted soy flour.