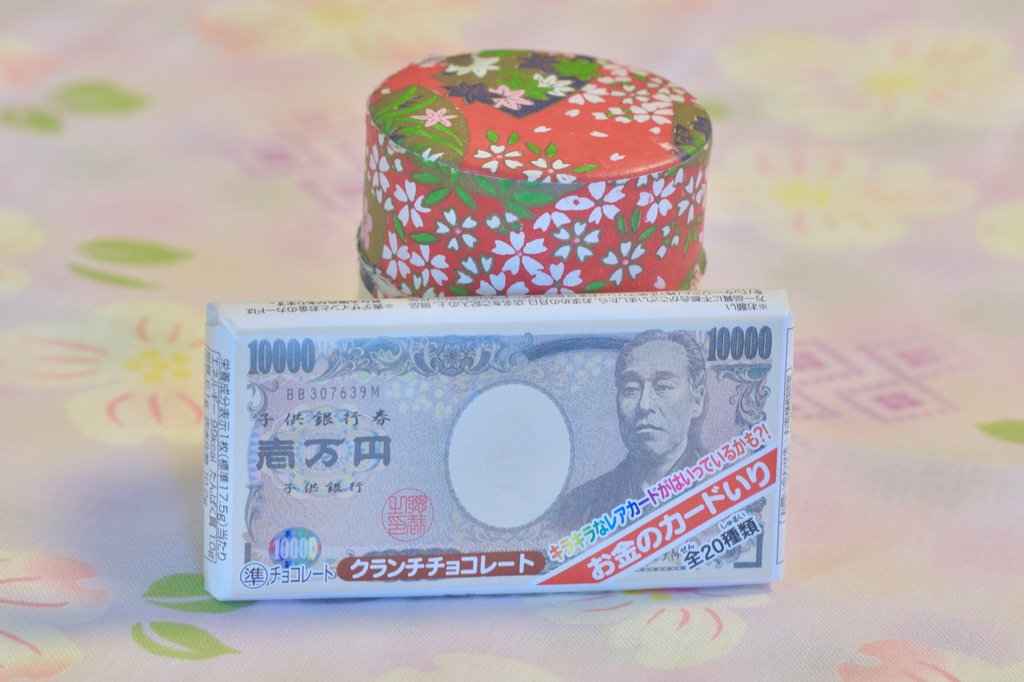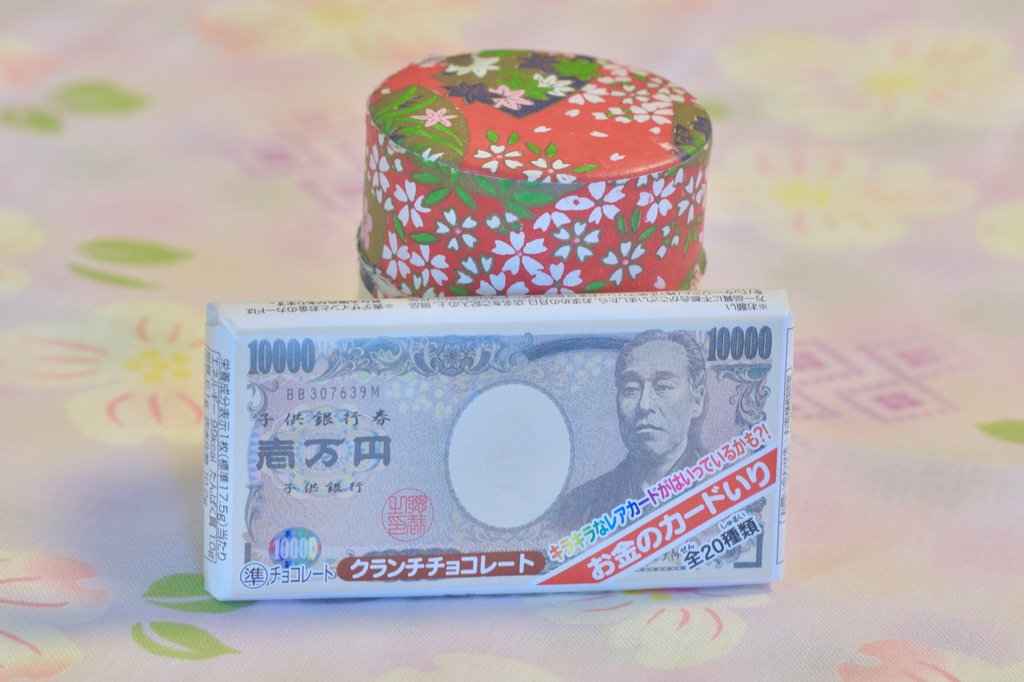 Dec 14th | Nori, KitKats and 10000 yen
Here are the contents of the mid-December box, which should be arriving around the world around mid-January.
Everyday Nuts & Cranberry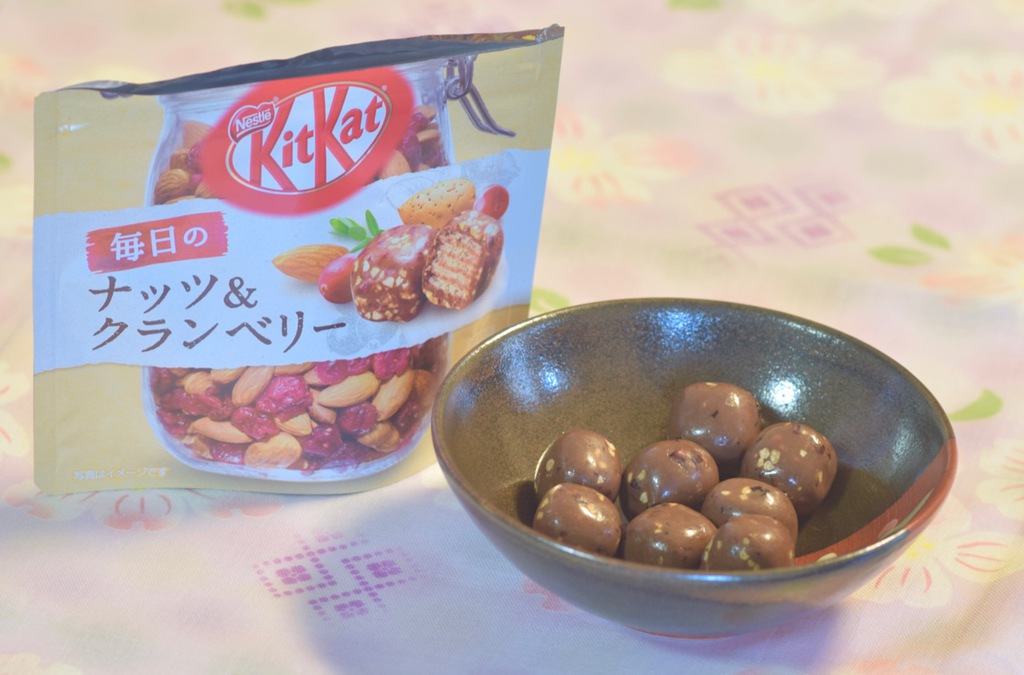 KitKats are really popular in Japan, not just for Japanese people, but also for visitors to try the different flavors only available in Japan. Here you can try a recent new flavor: nuts & cranberry.
Nori flakes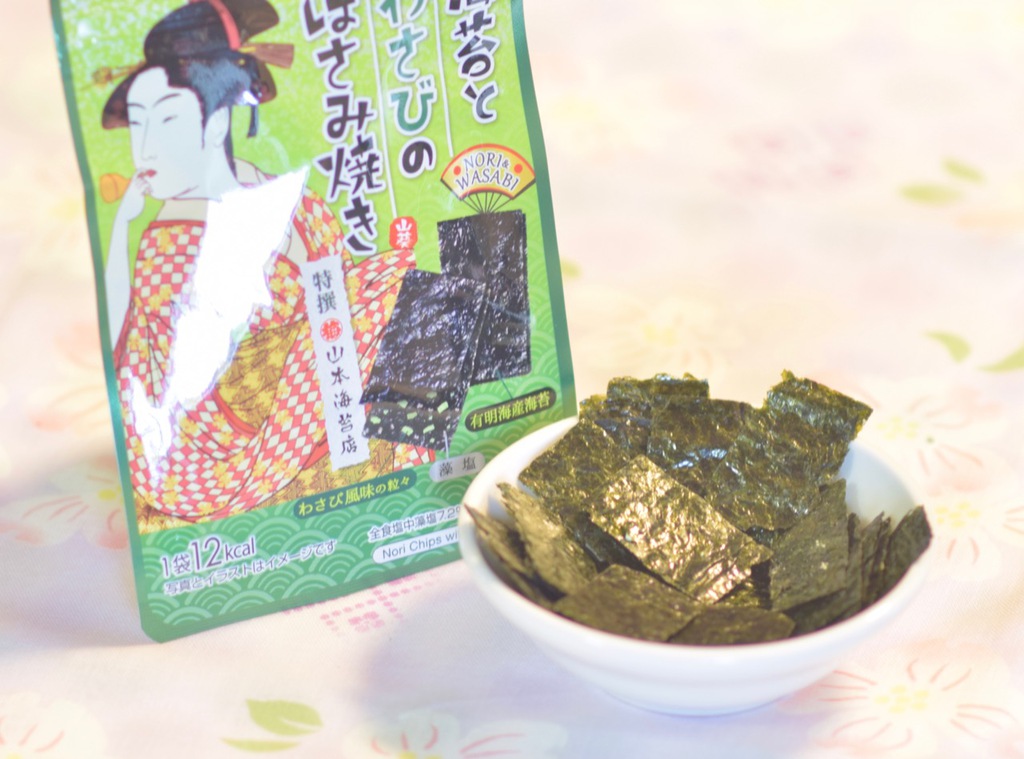 Seaweed is used a lot in Japan, not just to wrap sushi rolls, but it is eaten as-is as well. Here you have a snack pack of seaweed (nori) flakes with a nice wasabi punch, a really low calorie snack.
10000 yen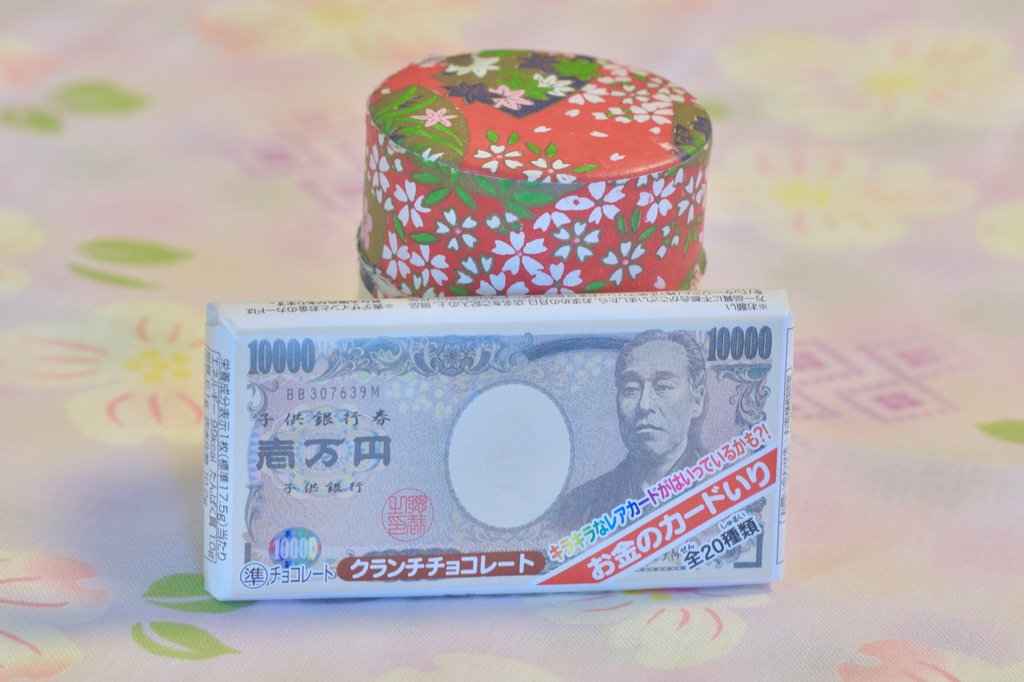 Feeling lucky? How would you like to have 10000 yen? Here you go! Well, it's actually just chocolate, but close enough?
DIY kit
Also included is the latest DIY candy kit from Kracie: Neru Neru Nerune Monster Quiz.
You can watch the making instructions here.