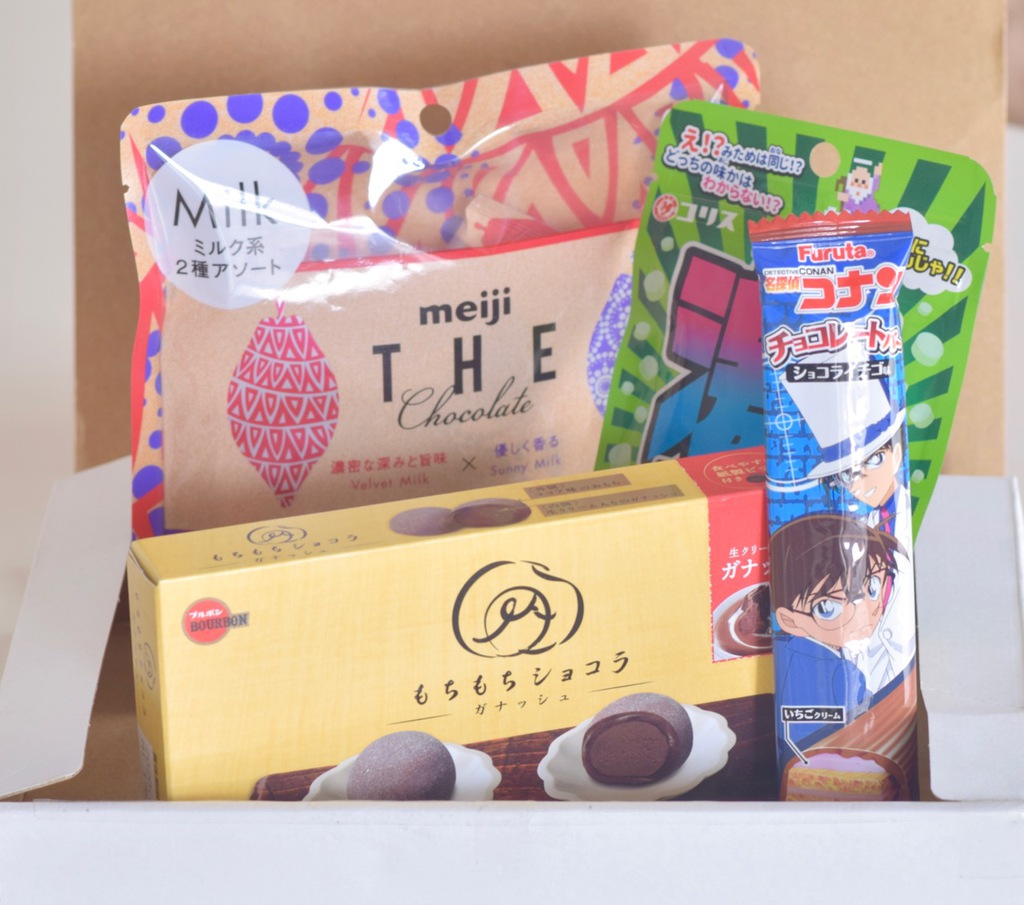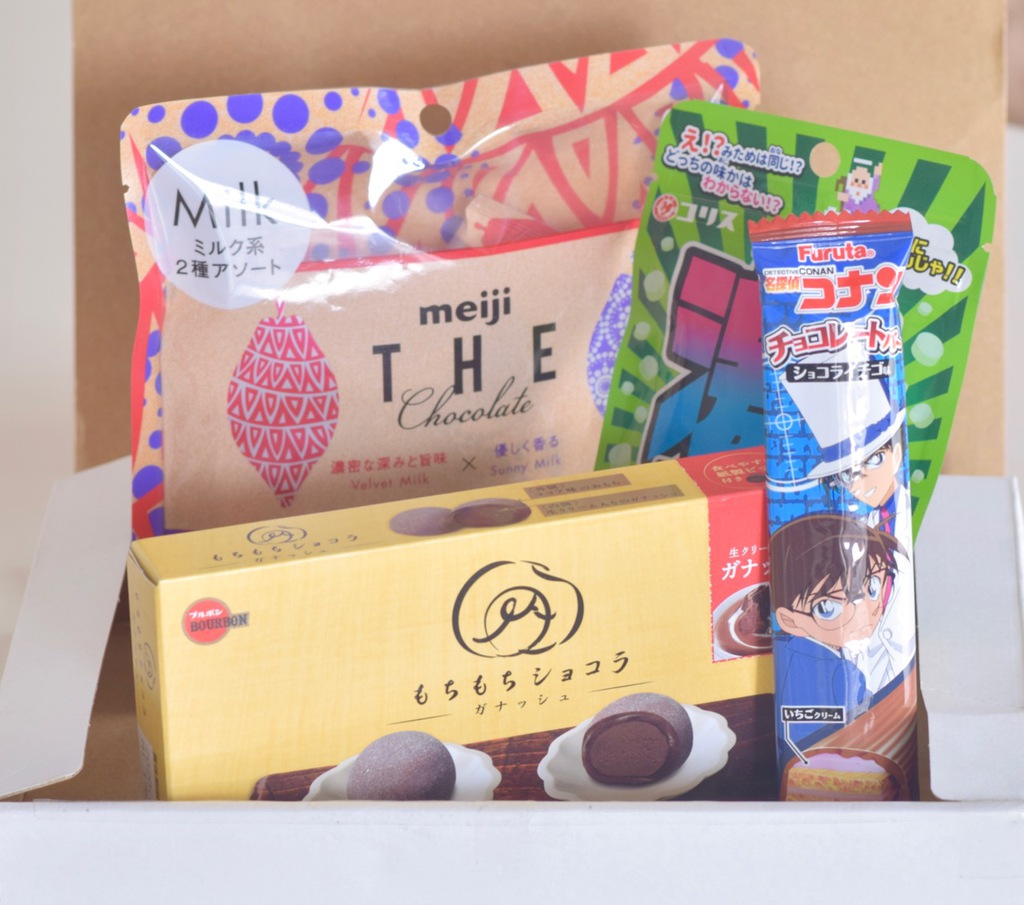 Dec 28th | Ramune roulette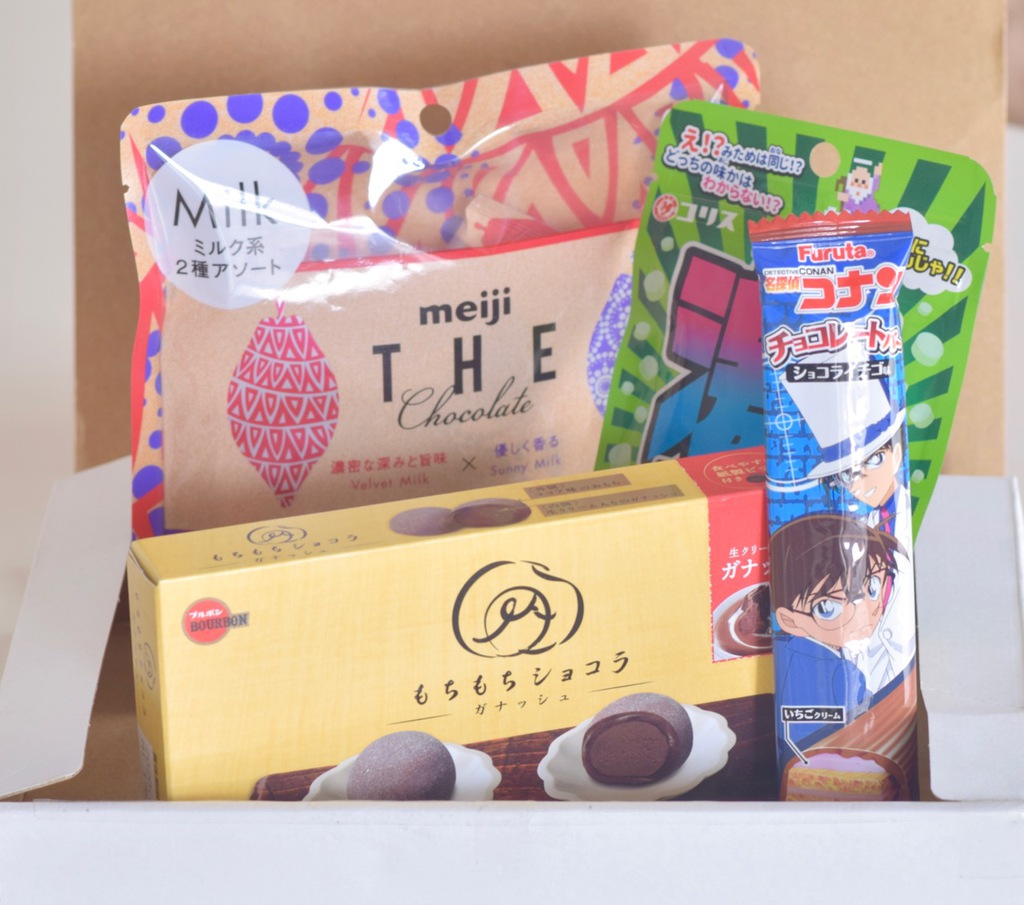 Mochi Mochi Chocolate Ganache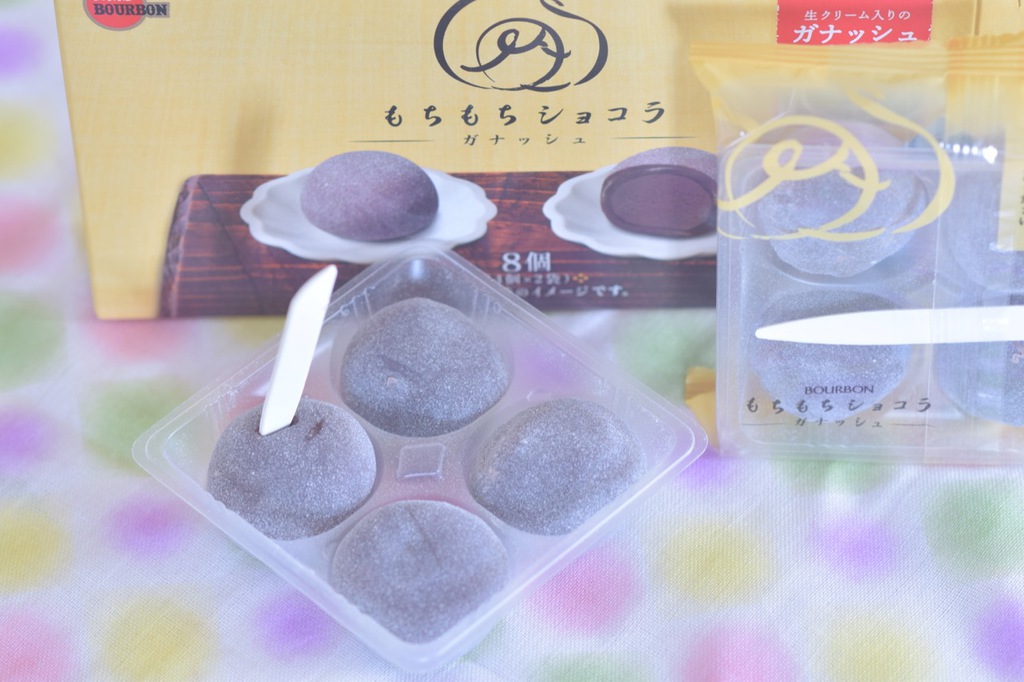 Chocolate and cream (ganache) filled soft Japanese rice cakes (mochi). Yummiest thing in this box!
Russian Roulette Ramune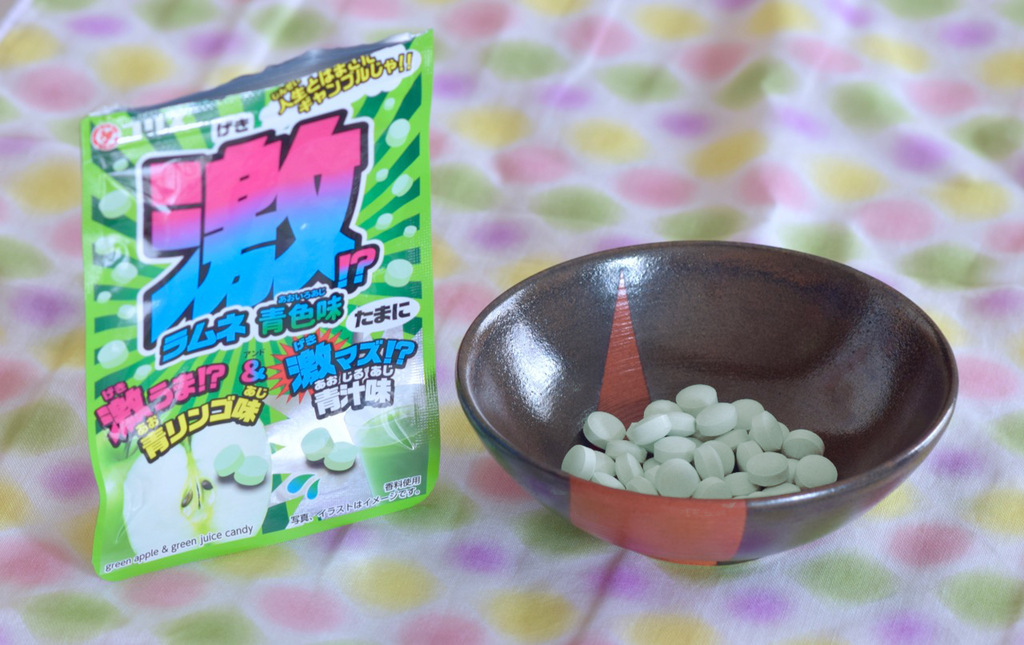 OK the real name is actually "Intense Ramune", with the following concept: all of the candies in the package look the same, but some randomly taste bad. Take turns picking one with a friend, the loser is the one who picks the bad tasting one. Here the "good taste" is apple, and the "bad taste" is vegetable juice.
Meiji THE Chocolate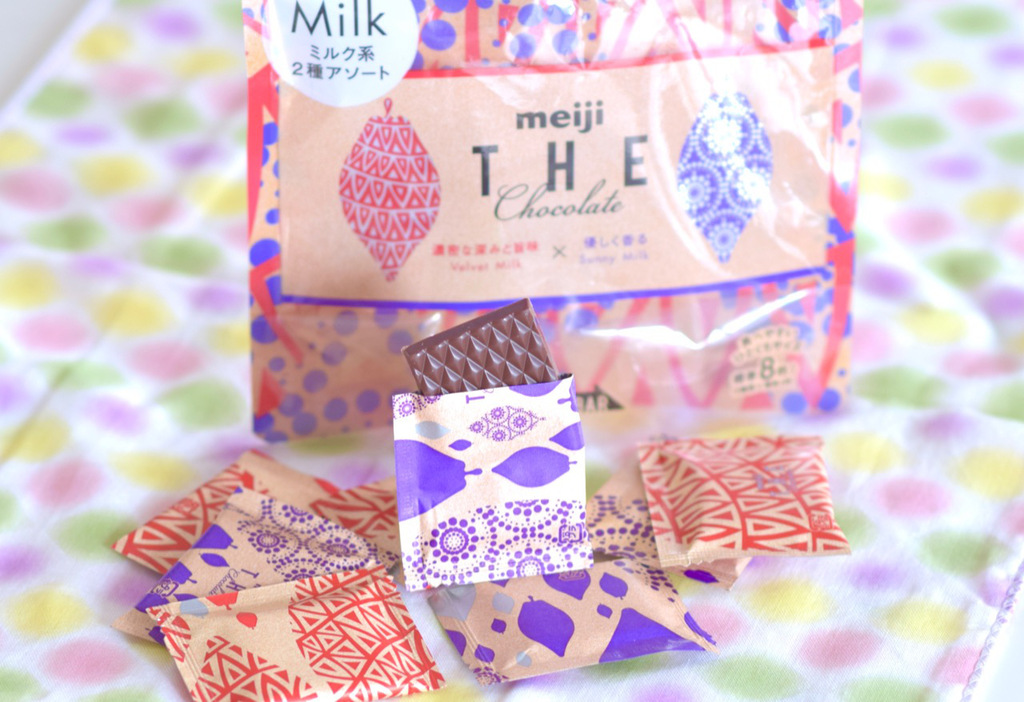 Official description: "easy-to-eat bite-sized assortment pouch with two different types of milk chocolate for you to enjoy: velvet milk and sunny milk" .
I know you've eaten chocolate before, but have you eaten THE chocolate? If you speak English natively, it might be hard to relate to, but I can understand the appeal of using random English language in products. Growing up in a non-English country but exposed to American TV series and movies creates the association of English = cool. In Japan one of the most popular words to randomly insert is "the", as is the case in this "Meiji THE Chocolate Milk Assortment Pouch".
Detective Conan Chocolate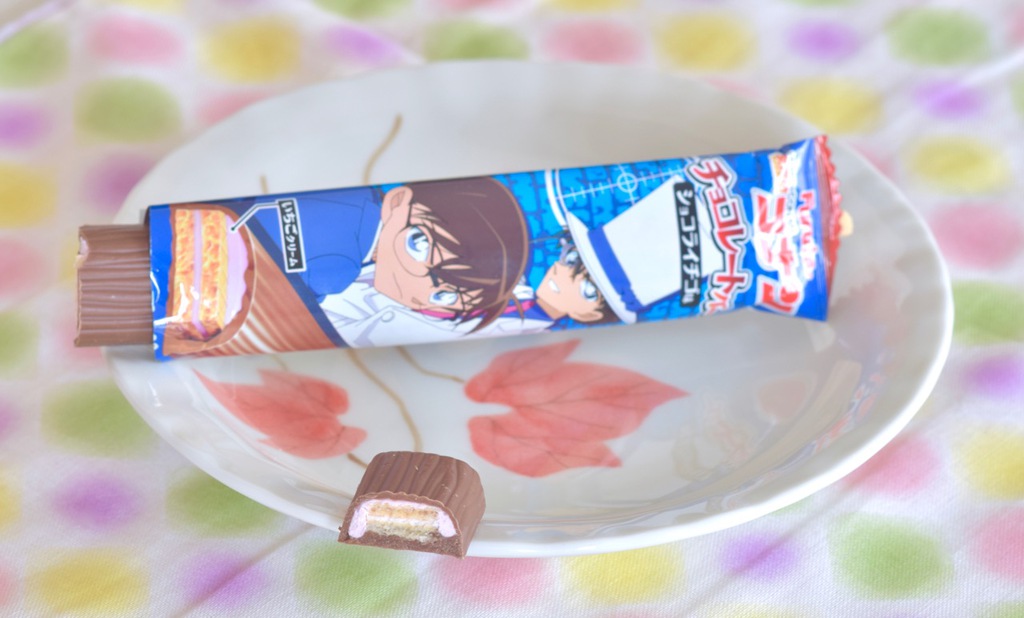 This is a chocolate bar from Furuta with the specialty of having a top layer of strawberry cream, and featuring a Detective Conan character illustration.